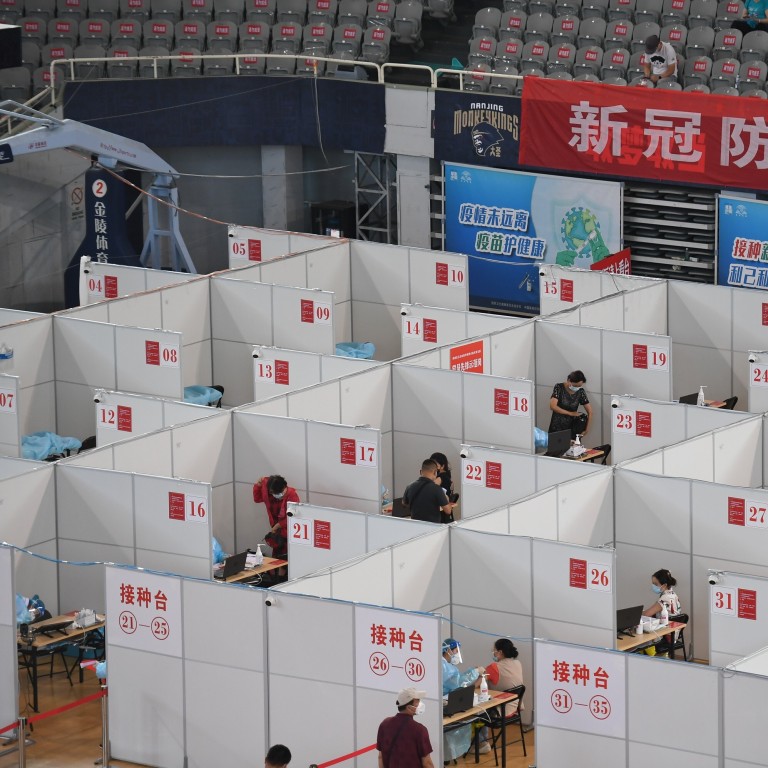 Coronavirus: China reports 61 new cases as it tries to contain growing Delta variant outbreak
New lockdowns imposed, some entertainment venues closed, and sporting events postponed
Wuhan will roll out mass testing of its entire population after it reported seven new infections
As the
Delta variant
spreads across China, authorities have imposed tougher Covid-19 restrictions and researchers are stepping up work on a booster shot to help contain the more transmissible strain.
The
latest outbreak
that began in the eastern city of Nanjing, Jiangsu is the worst in China in months. It has now spread to more than 10 provinces, with over 350 cases reported since the first infections were detected among Nanjing airport staff on July 20.
Lockdowns have been imposed in hotspots and mass testing is under way, while travel curbs are also in place for some areas, some entertainment venues have been closed and some sporting and other events have been postponed.
There were 61 new cases reported across China on Monday, the National Health Commission said, 40 of them in Yangzhou, which neighbours Nanjing.
The Yangzhou cluster has been traced to an elderly woman who had travelled to the city from Nanjing and visited several mahjong parlours before she tested positive last Wednesday. Police in the city on Tuesday said they were investigating whether she had flouted pandemic rules, and several cities have closed down mahjong parlours and other entertainment venues.
The outbreak has also reached Wuhan in Hubei province, where the first cases of the new coronavirus were detected in late 2019. Seven infections were reported on Monday and the city will roll out mass testing of its 11 million residents, while a residential compound has been locked down.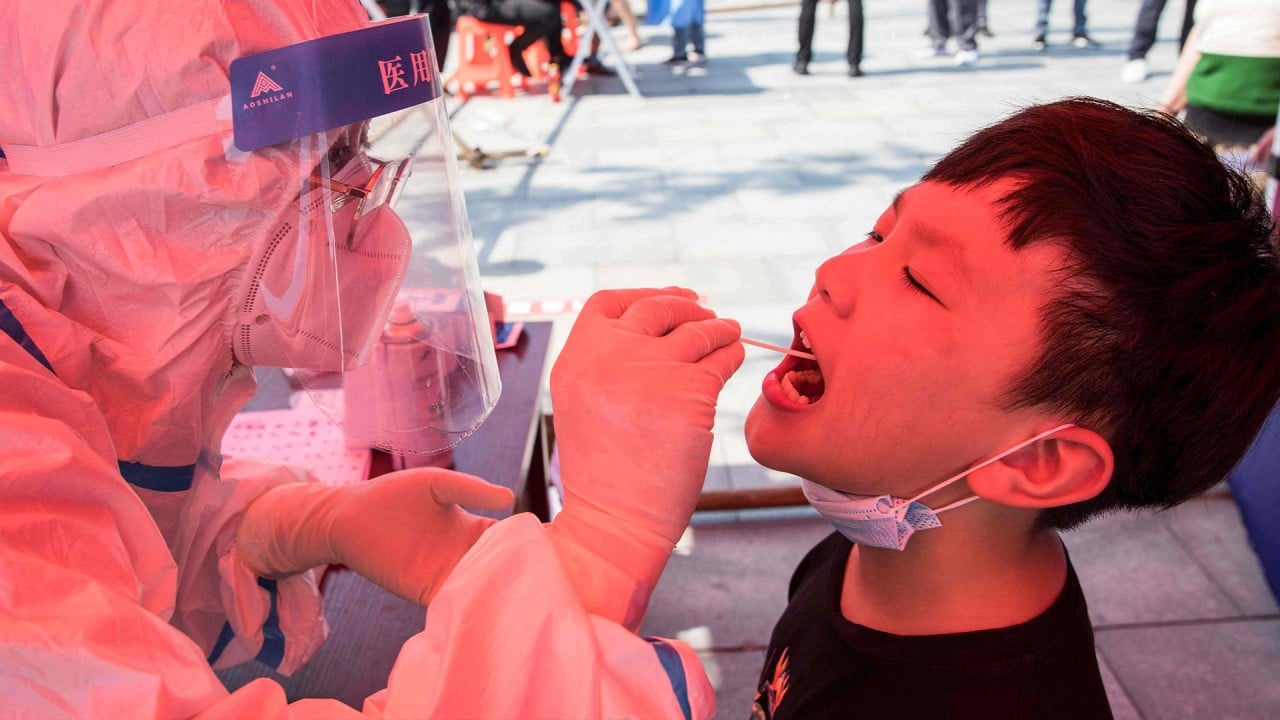 02:23
Covid-19 returns to China's Wuhan as Delta variant spreads to 10 provinces
Covid-19 returns to China's Wuhan as Delta variant spreads to 10 provinces
Meanwhile, authorities in cities including Beijing and Dalian have told residents to stay home over summer as they try to stop the spread of the virus. Anyone from a city where cases have been reported is barred from entering Beijing, and transport from those places has been halted.
Zhangjiajie in Hunan province, which has also had an outbreak, has blocked residents and visitors from leaving the city after it closed tourist sites last week. "All residents, tourists and staff are forbidden from leaving Zhangjiajie and should actively cooperate with epidemic prevention and control work," said a statement on the city's official WeChat social media account.
Yangzhou, which has reported 94 cases so far, imposed a strict lockdown on all residential compounds in the city's downtown area on Tuesday.
Nanjing remains the worst-hit in the outbreak, with a total of 220 cases, and on Monday its Jiangning district, where the airport is located, was partially locked down, with all shopping centres and many markets closed from Tuesday.
In Shanghai, more than 50,000 travellers and workers were tested for Covid-19 at the Pudong International Airport on Monday, with a driver working in freight testing positive. He had not left Shanghai in the previous 14 days. The residential compound where he lives is now a medium-risk area and 52 of his close contacts are in quarantine, with another 250 of their contacts also in isolation, the city's health commission said on Tuesday.
So far no one else has tested positive. Zhang Wenhong, an infectious disease expert and head of Shanghai's Covid-19 treatment team, said that was largely because they had all been vaccinated. "Because of vaccination, we have greater certainty of containing the spread of the virus in a short time," he said.
As authorities in China try to manage the latest outbreak, epidemiologist Li Lanjuan said her team was working on a booster shot to improve protection against the Delta variant.
"The State Key Laboratory for Diagnosis and Treatment of Infectious Diseases that I work with has made an inactivated vaccine seed strain of the Delta variant and it is cooperating with China's largest
Covid-19 vaccine
company," Li told state-owned China News Agency on Sunday. "We're doing our best to research and develop a vaccine for the Delta variant."
It comes after leading respiratory disease expert Zhong Nanshan on Saturday said Chinese
Covid-19 vaccines
were an "effective and very safe" way to protect people against the Delta variant. He also estimated that 83 per cent of the population needed to be vaccinated to achieve herd immunity.
More than 1.66 billion vaccine doses had been administered by Sunday in a population of 1.4 billion.
"We cannot relax," Zhong said at a meeting in Guangzhou. "We must pay attention to the control measures … and establish herd immunity."
The latest wave of cases has also affected sporting events, including athletics meets in Liaoning province and a marathon in Guizhou being postponed, while the
Chinese Basketball Association
said it would suspend all National Basketball League games from Tuesday.
This article appeared in the South China Morning Post print edition as: Rush to curb cases as Delta variant spreads