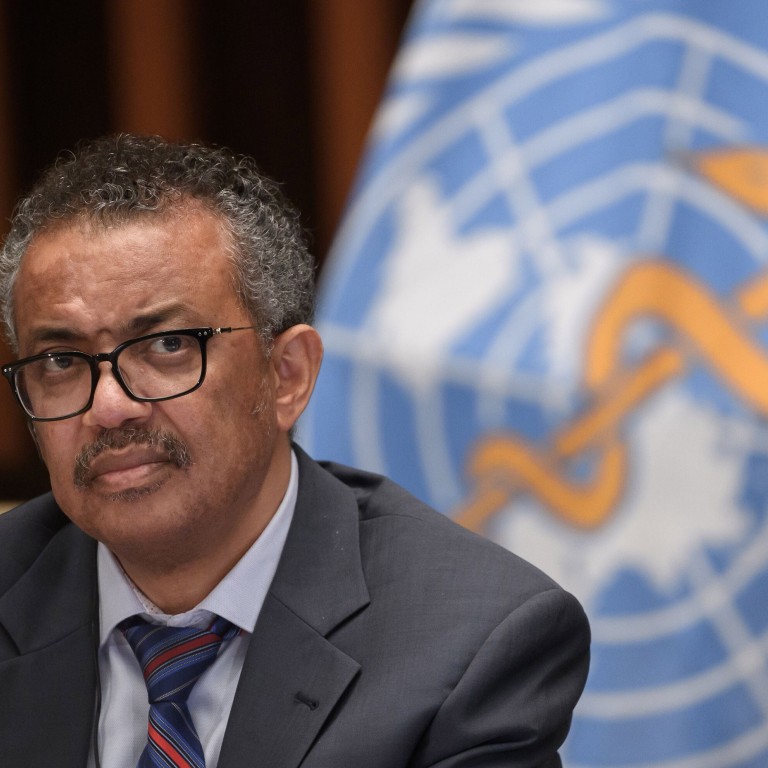 WHO starts data-sharing effort to prevent pandemics. Will nations cooperate?
WHO Hub for Pandemic and Epidemic Intelligence opens in Berlin backed by initial US$100 million from Germany
It aims to pool global disease data, and produce tools to predict outbreaks – but is reliant on countries taking part
The
World Health Organization
has launched an effort to speed up disease detection and response by bringing it into the digital age, using advanced computing and international data sharing.
The WHO Hub for Pandemic and Epidemic Intelligence, based in Berlin, will get an initial US$100 million backing from Germany and is this year set to open a permanent campus in the city. It will be headed by Chikwe Ihekweazu, currently the director general of the Nigeria Centre for Disease Control.
But experts say the hub's success will depend on whether countries share disease data. World leaders have been mulling tightening legal requirements related to that in the light of the
Covid-19 pandemic
.
WHO director general Tedros Adhanom Ghebreyesus touched on that at the hub's opening on Wednesday and repeated so far unanswered calls for China to share more information about the coronavirus, first detected in the Chinese city of Wuhan.
04:21
Covid-19 pandemic 'long way from over' says WHO, as global infections continue to grow
Covid-19 pandemic 'long way from over' says WHO, as global infections continue to grow
"The reason [the Covid-19 origins study] is politicised is because access to data and information is not as you would expect, it's a problem, so in order to make it a scientific debate we have to share data, and that's what we are asking … to China to please share data," Tedros said in Berlin.
The hub's goal is to use data sources around the world to detect disease outbreaks and respond to them. A number of countries and institutions monitor and track respiratory illness or flu, as well as viral genetic data. The aim is to produce analytic tools to predict, detect and respond to outbreaks, to help build trust and encourage data sharing between countries, the WHO said.
"No single institution or nation can do this alone," Tedros said. "That's why we have coined the term 'collaborative intelligence' to sum up our collective mission."
Incentives
He suggested that incentives were one way to encourage critical data sharing from countries, but noted the ongoing talks between nations about adding sanctions to a proposed pandemic treaty, to deal with non-cooperating countries – a step beyond existing WHO powers.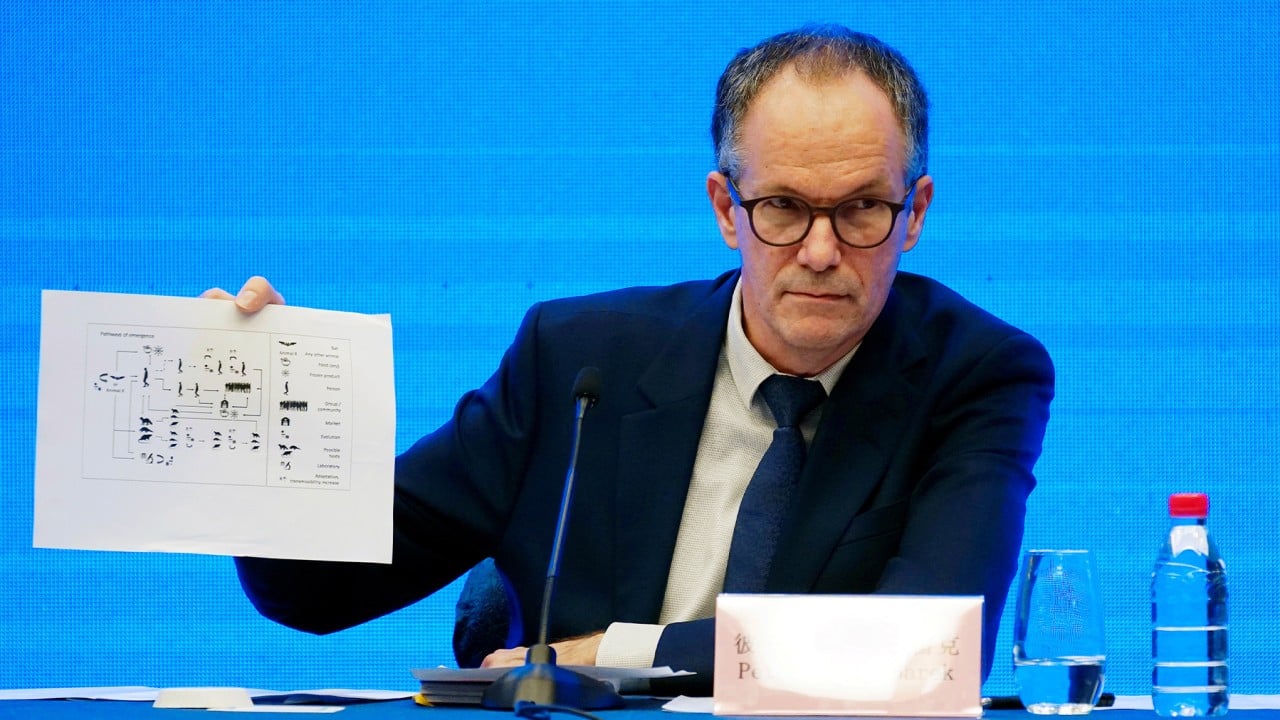 01:56
WHO ends Covid-19 mission in Wuhan, says lab leak 'extremely unlikely'
WHO ends Covid-19 mission in Wuhan, says lab leak 'extremely unlikely'
How the hub develops will be an indicator of the appetite for global health coordination, according to global health politics expert Jeremy Youde, a dean at University of Minnesota Duluth in the United States.
"The potential for this hub to move us towards greater data-driven global collaboration in responding to epidemics is huge, but it depends entirely on the willingness of governments to share information – even if that information may not paint them in the most flattering light," Youde said, adding that it was not clear whether the hub would have the "ability or willingness" to challenge governments that refuse.
"If this data hub can't get off the ground, then hopes for larger reforms or greater collaboration are unlikely to get very far," he said.
Other specialists doubted whether data analytics was the missing link in intercepting disease outbreaks.
"When a signal is detected in the various existing databases, one could argue that the detection is too late, especially for the greatest threats, such as novel respiratory viruses, which can move so quickly," said Gregory Gray, a Duke University professor of infectious disease who works at affiliated campuses in the US, Singapore and China.
"I favour an alternative strategy of detecting novel viruses as they are in the process of adapting to humans [from animals], not after."
Weak WHO?
Establishment of the WHO hub – announced in May after months of discussion between the UN body and Germany – is in line with recommendations from global advisory panels that investigated Covid-19 and its development into a pandemic.
"The WHO as an international institution can only be as good as the … member states let it be," said German Health Minister Jens Spahn. "We need to give the transparency and the data that is needed." Spahn urged China to become "fully cooperative" and "transparent" in research into Covid-19's origins.
Beijing has denied any lack of transparency, saying it could not share early patient data because of confidentiality issues. It also rebuffed the WHO's call for an audit of Wuhan laboratories researching coronaviruses to understand whether the Covid-19 pathogen could have emerged from such a facility.
A number of nations have called for strengthening WHO powers to access information about outbreaks within countries. Existing rules require countries to notify the WHO of outbreaks that could have international implications, but do not include any enforcement powers or allow the WHO to enter countries to investigate without their permission.
Spahn on Wednesday said that the WHO needed real commitments from all member states, and mentioned giving the WHO more teeth in a potential pandemic treaty.
The
World Trade Organization
can use sanctions if a member state does not fulfil commitments, but the WHO lacks that option, he said. "We are discussing now [whether] there must be something that follows."
On Tuesday, US Secretary of State Antony Blinken and Health and Human Services Secretary Xavier Becerra published a commentary in the Journal of the American Medical Association calling for revisions of international health regulations to fix "weaknesses", including on early-warning systems and information sharing.
Jaemin Lee, a professor of law at Seoul National University, said the creation of the hub showed the WHO was trying something "specific and concrete, thinking out of the box" to address pandemic risks and establish "fast, thorough and comprehensive data collection" that has been lacking during Covid-19. But he, too, said its success "will depend on the level of cooperation by individual countries".
This article appeared in the South China Morning Post print edition as: WHO calls on China to share data with launch of intelligence hub in Germany