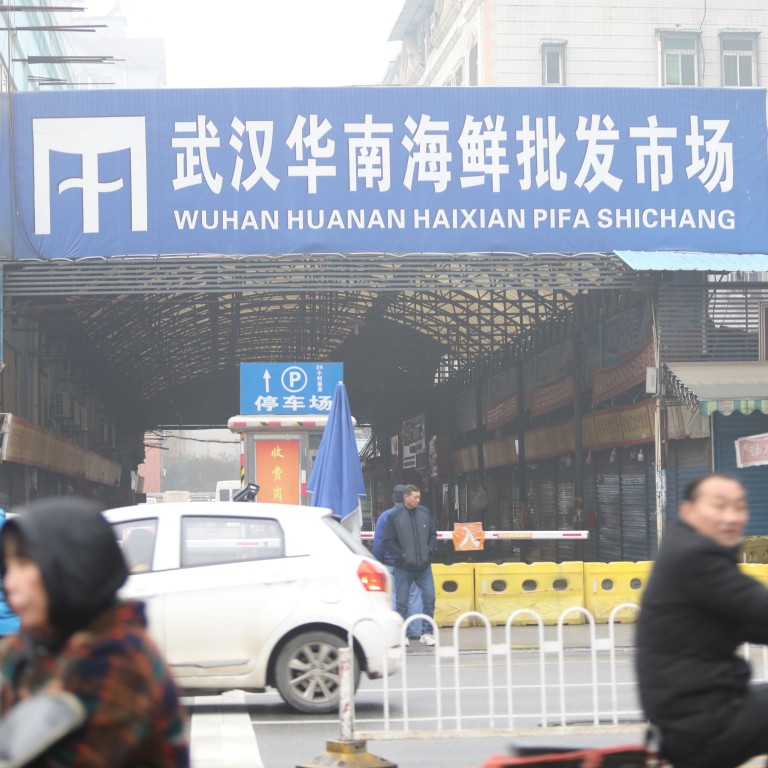 Do claims the coronavirus spread to China via frozen food merit serious investigation?
Some scientists in China have called for the WHO to investigate the cold chain theory, but it has been greeted with scepticism overseas
There is no firm evidence to show the virus was present in other countries before the first Covid-19 cases were identified in Wuhan in late 2019
Chinese health officials have called for an investigation into whether
Covid-19
could have
arrived in the country via frozen food
, a theory that has prompted widespread international scepticism as Beijing faces mounting pressure to do more to help find the origins of the pandemic.
Chinese officials have insisted it could not have escaped from the Wuhan Institute of Virology, calling instead for the focus to shift elsewhere, including an examination of US labs and the cold chain theory.
Last week Liu Jun, from the National Institute for Viral Disease Control and Prevention, told Science and Technology Daily, that there was evidence from epidemiological studies and environmental sample-testing backing this theory, adding that the next step would be to launch international studies under the WHO.
He said these should trace back international suppliers to the Huanan market in Wuhan, which was linked to a number of the earliest known Covid-19 cases, and to carry out further research with source countries.
There is no conclusive evidence that the coronavirus was present in other countries before the disease was first identified in late 2019, but some studies have suggested it is a possibility.
China has also said some later outbreaks started after workers handled frozen meat and fish that had been contaminated overseas.
The cold chain theory was judged "possible" by the team of international and Chinese scientists involved in the field mission to Wuhan earlier this year.
However, the international members of the team have since clarified in an article for Nature that they were interested in the possibility that frozen, undercooked meat from infected animals from China and elsewhere could have helped the disease spread.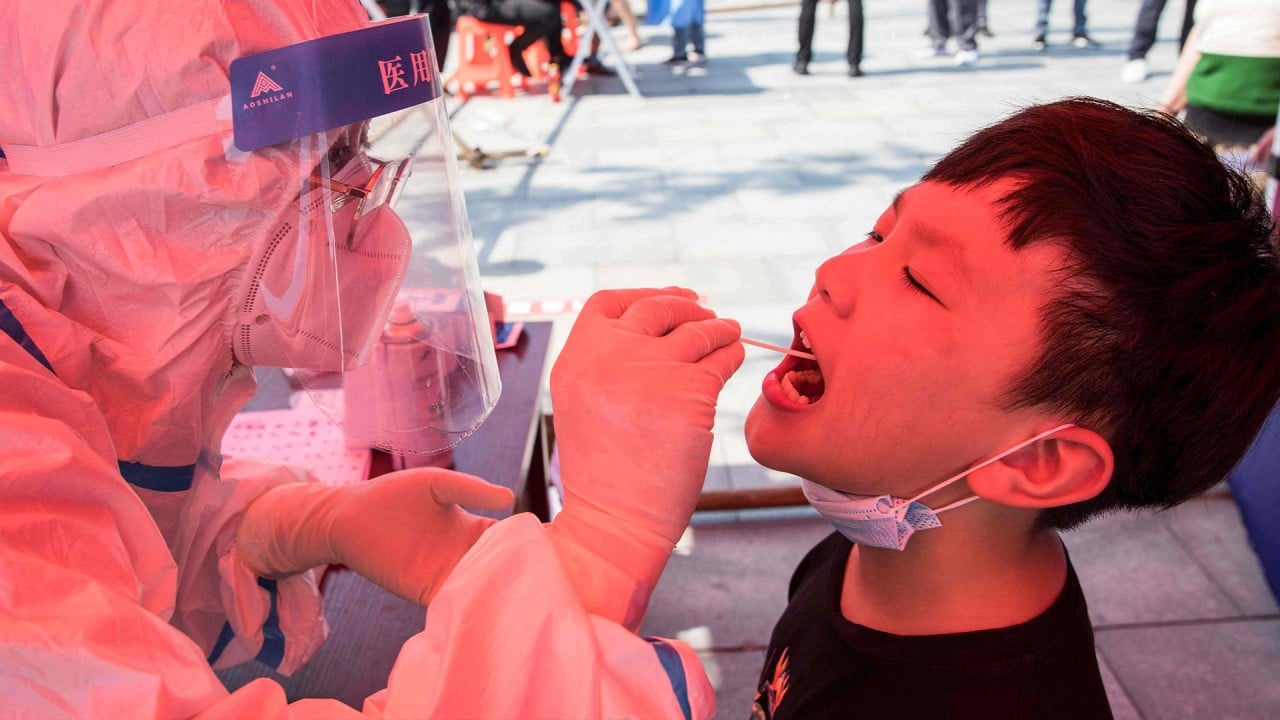 02:23
Covid-19 returns to China's Wuhan as Delta variant spreads to 10 provinces
Covid-19 returns to China's Wuhan as Delta variant spreads to 10 provinces
But Liang Wannian, who led the Chinese team, last week told the Chinese tabloid Global Times that there should be a study of international logistics companies and frozen food suppliers to the Huanan market.
Cold-chain risk
China has for months maintained tight port controls to stop cold-chain products importing the virus.
In one case in Qingdao, researchers found the live virus on frozen packaging and said this was the route by which two workers became infected.
But the finding is controversial. The WHO has said further studies are required "to better understand if and how the virus would be able to transmit to humans from such surfaces or products".
A recent paper in review for publication from US researchers used mathematical modelling to estimate the risk of infection for food workers handling contaminated frozen food packaging.
Study co-author Lee-Ann Jaykus said the baseline risk was estimated at around a one in a thousand with no controls in place. Once widely used protective measures such as handwashing, vaccination or wearing a mask were added, the risk dropped "substantially" to around one in 10,000, or even one in 100,000.
But scientists do not know how much virus would need to be on a surface to make infection a possibility.
"It is safe to say that one would likely need a lot of virus on the surface to make this happen – way more than the current data suggest is there when a package happens to be contaminated," said Jaykus, a food virologist and professor at North Carolina State University.
Jin Dong-yan, a molecular virologist at the University of Hong Kong, also questioned whether an explosive outbreak, like one in Beijing last June that was linked to the packaging on frozen salmon, could emerge from such a pathway.
"In many cases, no live virus could be isolated, even if the live virus could be isolated, the titre [concentration] would be very low … even if it infected someone, it would be very very mild.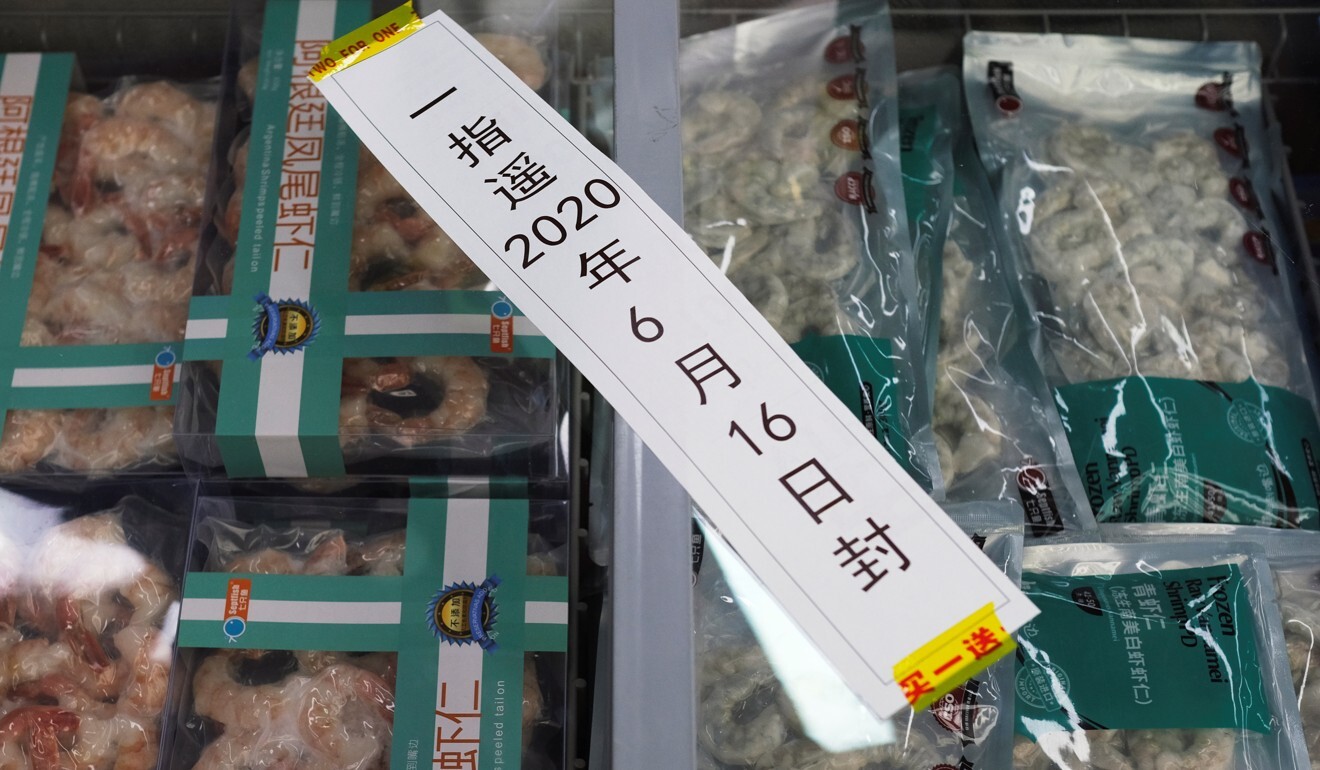 "It's not completely impossible, but it's very unlikely that it will cause a major outbreak or a superspreading event," he said, adding that the evidence linking it to Chinese outbreaks was circumstantial.
Frozen origins
Even if such infections are possible, that does not answer the question of whether frozen food was the route by which the virus reached Wuhan.
"The hypothesis of an imported virus, introduced via the cold chain, would seem to predict cases outside China at an early date," said virologist Jonathan Stoye from London's Francis Crick Institute. "None of the evidence so far published for such cases can be considered entirely reliable."
Meanwhile, the closest related viruses have been found in bats in China. Liu suggested that researchers should look for an overlap between countries with horseshoe bat populations or where the virus may have been found in 2019 – including Italy, Brazil, France and the US – with the 20 countries that provided cold-chain goods to the Huanan market.
Linfa Wang, a professor of emerging infectious diseases at Duke-NUS Medical School in Singapore, said that if frozen food became contaminated on the way to Wuhan, it would have been because it was processed in the same place as an infected animal.
A number of species – including civet cats, raccoon dogs and mink – are known to be susceptible to the virus that causes Covid-19 or its relatives.
"Imagine if the trader trades civets, raccoon dogs, and also fish, snakes, then you could have a package of frozen snake that is contaminated and carries the virus," he said, noting that this was most likely to happen in southern China and Southeast Asia, where the most closely related bat viruses were found.
But current calls for an examination of the cold-chain goods bypass important new data, according to infectious disease specialist Daniel Lucey from Georgetown University in Washington.
He pointed to a recent article published in the journal Scientific Reports, which documented Wuhan's trade in wild animals, including species such as civet cats – which were linked to the 2003 outbreak of severe acute respiratory syndrome – and mink.
China had previously denied there were such live animals for sale in the market.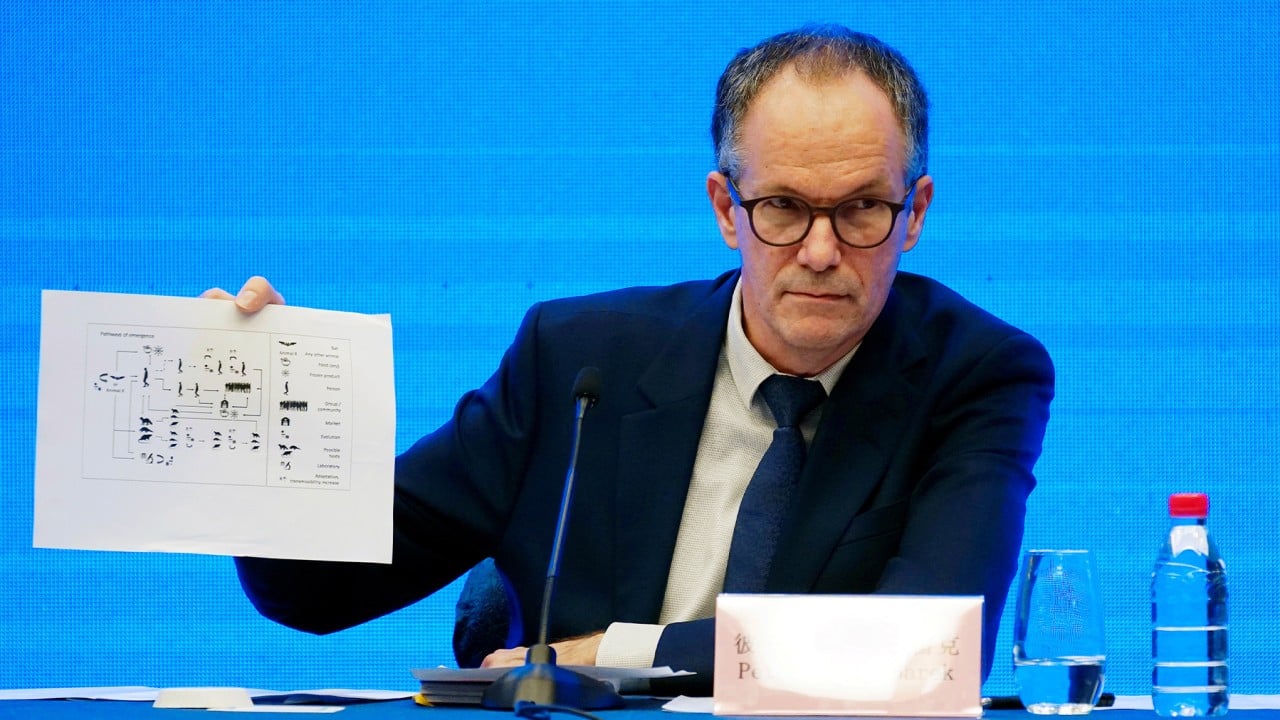 01:56
WHO ends Covid-19 mission in Wuhan, says lab leak 'extremely unlikely'
WHO ends Covid-19 mission in Wuhan, says lab leak 'extremely unlikely'
"Now they are going to say it was an imported cold chain virus, but there were some highly susceptible animal species at that market," Lucey said.
Many scientists, including those on the WHO mission, have said the possibility the virus crossed from live animals to humans should be the top priority. "To my mind further investigations of the origin question would be best served by placing greater emphasis on trace-back studies of humans and animals rather than on studying cold-chain products," Stoye said.
Additional reporting by Zhuang Pinghui
This article appeared in the South China Morning Post print edition as: Experts overseas give frozen food theory a cool reception