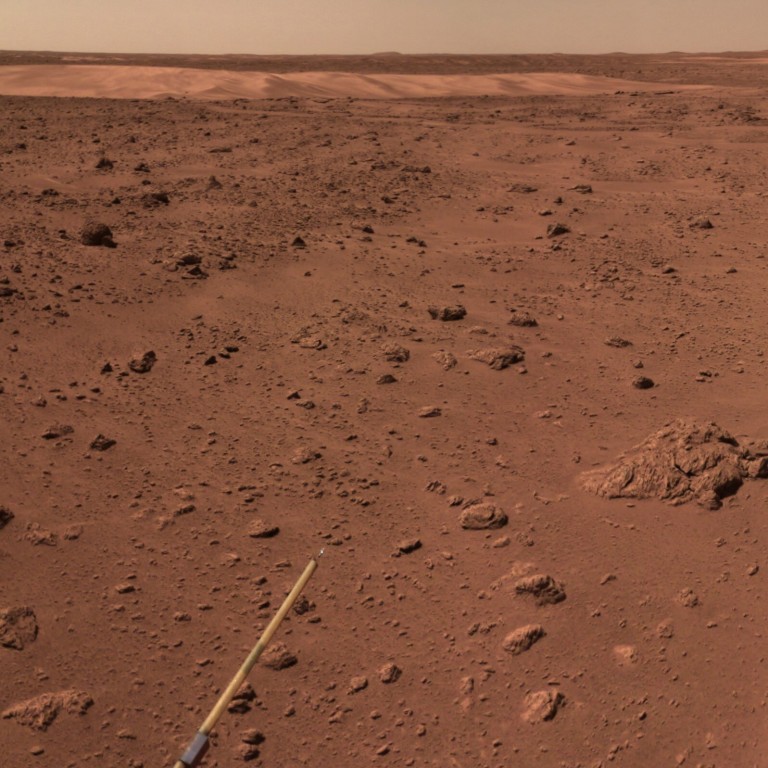 China develops Mars drone for future red planet missions
Helicopter drone will help a rover to navigate the planet's surface, allowing future missions to be more efficient
It has similarities to Nasa's Ingenuity helicopter, which is already operating on Mars, expert says
China has developed a prototype Mars drone to improve its ability to photograph and analyse the landscape on future
missions to the red planet
.
The project's chief scientist has said that the helicopter drone would serve as a navigator for a rover as it explores the surface of Mars.
The drone would be able to capture images and travel several hundred metres in a single flight, Bian Chunjiang, a researcher with the National Space Science Centre, told Global Times.
It would help a rover to locate and drive towards features of the landscape with greater speed and precision, making missions more efficient, Bian said.
He said further research efforts would focus on the drone's survival for long periods in the complex Mars environment.
China has been trying to catch up with the United States in space technology and has made progress with several space-related programmes. It launched its first independent Mars exploration mission last year and plans to retrieve samples from the planet in 2030 and send crews there for exploration in 2033.
The prototype drone appears to be similar to the Ingenuity helicopter operating on Mars as part of
Nasa's Perseverance mission
, according to Richard de Grijs, professor of astrophysics at Macquarie University in Australia. Both the American and Chinese drones have two blades to provide lift in the thin Martian atmosphere.
Ingenuity has a solar panel on top to keep its battery charged. Chinese researchers are considering using solar energy or wireless charging for power supply, or both.
"A solar cell on top of the drone would make the vehicle more versatile, but it could get dusty and lose efficiency, or even completely give up if the dust cover becomes too thick, for instance after a dust storm," said De Grijs, who previously worked at the Kavli Institute for Astronomy and Astrophysics at Peking University.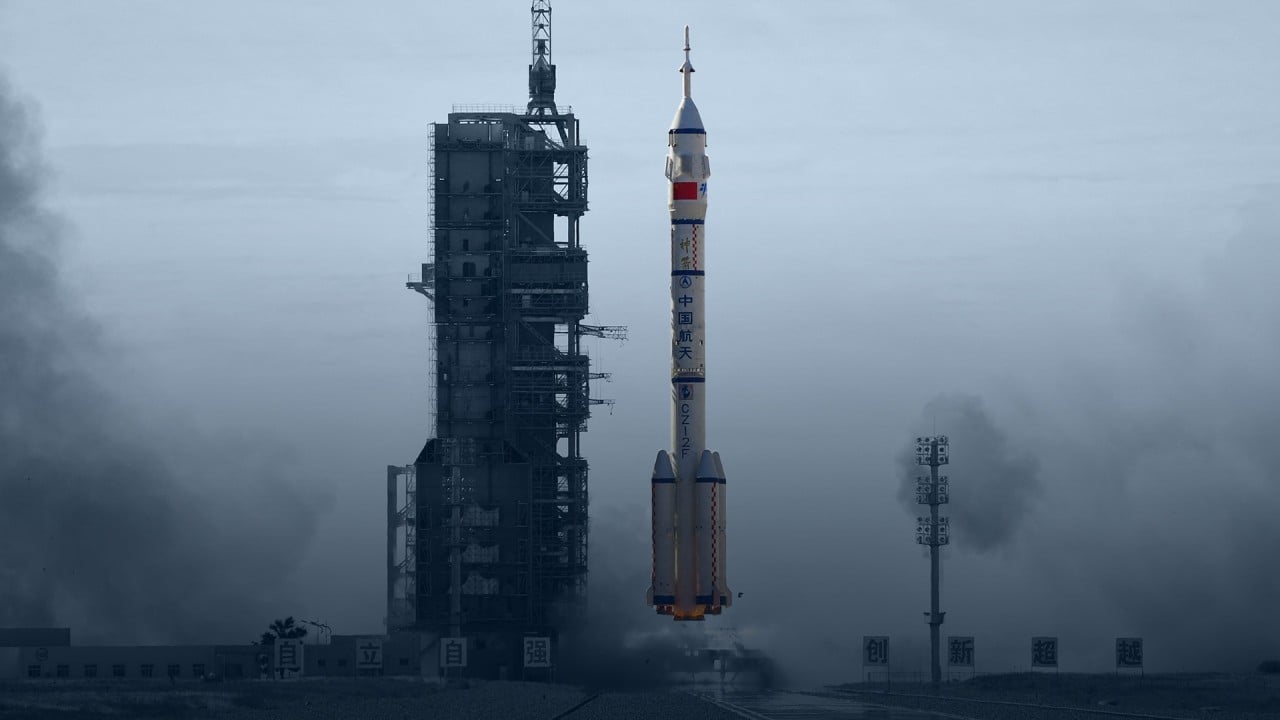 05:06
How China's space programme went from launching satellites to building its own space station
How China's space programme went from launching satellites to building its own space station
"A wireless charging method would require the drone to return to the lander for power supply. That would limit its range and make the drone less versatile, if it were to end up in a location with little power remaining but too far away from the lander to return."
The rover's designed lifespan was 90 Martian days, or about 92 days on Earth. But that did not necessarily mean it would stop operating after that date, its chief designer said last month.
"Judging by Zhu Rong's performance on Mars, I think it can continue to do more work, travel farther and acquire more scientific research data," Sun Zezhou told state broadcaster CCTV.