Science
Get more with myNEWS
A personalised news feed of stories that matter to you
Learn more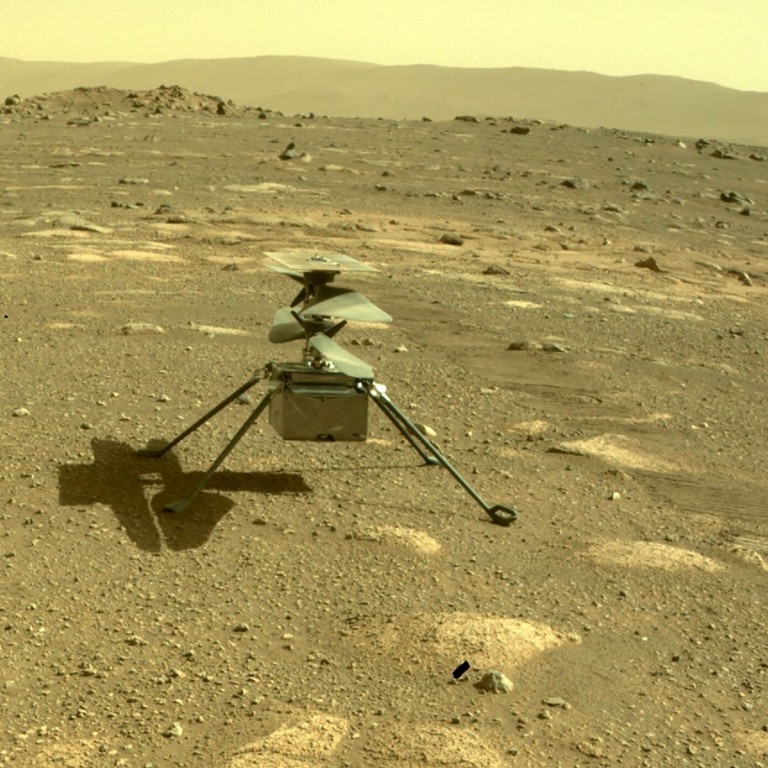 Chinese scientists eye hypersonic drone flight on Mars
Space aircraft may still be 30 years away but would solve the issue of long-distance travel on the red planet, says school of astronautics professor
By 2035, China plans to build a hypersonic aircraft to fly anywhere on Earth within an hour and hopes in 2045 to have a fleet of space planes
Chinese space
scientists have come up with a proposal for hypersonic flight across the surface of
Mars
which, if successful, they say would solve another piece of the red planet colonisation puzzle.
Nasa's
Ingenuity helicopter
can fly a distance of more than 600 metres (1,970 feet) even though Mars, with an atmosphere 100 times thinner than that on Earth, is not suited to helicopter blades.
However, a hypersonic aircraft is built to fly in thin air.
A 500kg (1,100-pound) drone, with fuel making up about half its weight, could zip over the Martian terrain at five times the speed of sound for 1,000km (621 miles), according to calculations by Professor Xu Xu and colleagues at the school of astronautics at Beihang University in Beijing.
"A hypersonic flight on Mars will not be as easy as here on Earth, generally speaking. But there is some good news," Xu told the South China Morning Post on Monday.
The gravity on Mars is about a third of Earth's gravity. Lower air density also means less heat is produced by turbulence given the same altitude.
"The first hypersonic flight on Mars may not happen within 30 years because many technical issues need to be solved," Xu said.
"But when humans start to colonise Mars, with some settlements built at different locations across the planet, there will be a demand for long-distance transport."
Part of their findings have been published in the domestic peer-reviewed journal Manned Spaceflight.
The hypersonic drone would use magnesium as fuel because there is almost no oxygen on Mars.
Humans cannot breathe the Mars atmosphere, which 96 per cent carbon dioxide. But magnesium can burn carbon dioxide.
Japanese scientists proposed magnesium as a fuel for Martian transport as early as the 1980s.
In 2016, Nasa researchers designed a magnesium-powered engine that could slow a rocket's descent to the surface of the planet.
But nobody had considered a hypersonic flight, with a major concern being thrust.
"Here on Earth carbon dioxide is a waste product of burning. It is not a good oxidiser. Magnesium can burn in carbon dioxide when the temperature is high enough, but it is not very efficient," Xu said.
To increase efficiency, Xu's team proposed a ramjet engine that would allow the magnesium powder to burn twice in separate chambers.
They put a Mach 5 cap on the cruising speed – considerably slower than on Earth – for the same reason.
The hypersonic drone they had in mind would not have huge wings, as other Martian aircraft have, but look as slim as a cruise missile.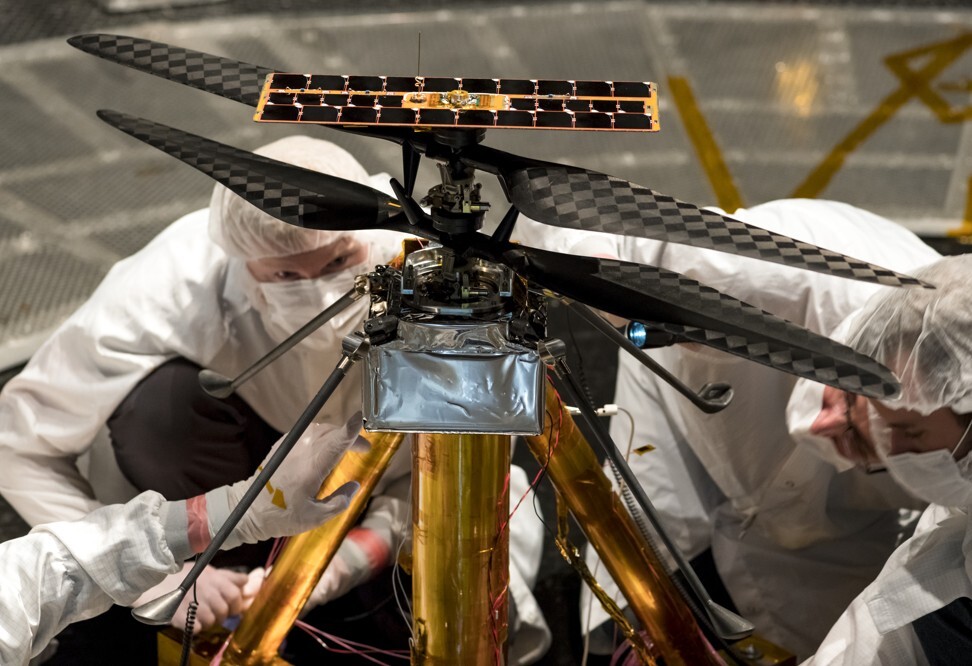 The cruising altitude would be 5,000 metres, which is lower than commercial airlines, because of the thinner air. But the drone would need to avoid high mountains up to three times as high as Mount Everest, according to Xu.
Researchers in China and other countries have been studying air-breathing missiles powered by magnesium or other lively metals for decades.
Some torpedoes have been designed with similar technology to achieve super high speed in water.
But engineering issues remained because metals burn differently to other fuels.
Xu said the team was at the stage of researching to prove feasibility, or "technology readiness level three".
A scaled-down prototype would need to be built and tested in a wind tunnel that breathed carbon dioxide to simulate the environment on Mars.
While there is some magnesium ore on Mars, the first flights would likely use the metal from Earth, according to the researchers.
The successful landing of Zhu Rong used some technology employed in the nation's hypersonic flight programme, according to the Chinese space authorities.
China and Russia have deployed various hypersonic weapons in recent years.
By 2035, Chinese space authorities plan to build a hypersonic aircraft that can carry 10 passengers to anywhere on Earth within an hour.
And by 2045, China would have a fleet of space planes to transport about 10,000 passengers a year to or from the near-Earth orbit, the moon or Mars.