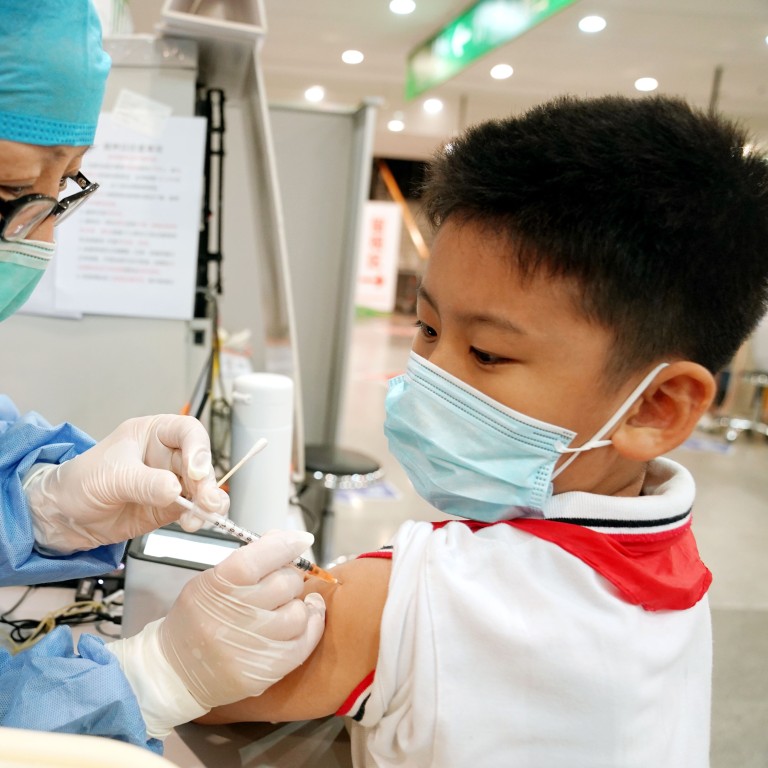 Chinese Covid-19 vaccines: Sinopharm is safe for children as young as 3, says study
The research also found that the vaccine induced a similar immune response to that found among adults
The data was released as a fresh cluster of cases in primary school children has intensified the debate about vaccinating under-12s
One of China's leading vaccine makers has published new data that suggests its Covid-19 jab can safely be given to children as young as three.
Data from phase one and two clinical trials published in The Lancet Infectious Diseases this week showed that a vaccine developed by Sinopharm's Beijing Institute of Biological Products was safe in participants aged three to 17.
The two-dose shot, BBIBP-CorV, is widely used in China's vaccination programme, which has already been extended to those as young as 12. The jabs administered to children in the trial induced a "robust" immune response and similar levels of neutralising antibodies – thought to be an indicator of efficacy – to those observed in adults.
But the study — carried out by researchers from the Chinese Centre for Disease Control and Prevention and the vaccine maker — was limited by lack of data on the
immune response to variants
.
Researchers said further data would be collected in phase three studies in the United Arab Emirates, where children as young as three are included in the immunisation programme.
The current outbreak of the
highly transmissible Delta variant
involving dozens of children and at least 10 schools in China's southeastern province of Fujian has intensified the focus on when to vaccinate young children.
Two children in Putian city were first identified as positive cases, and were thought to have been infected by their father, who was recently released from quarantine after an overseas trip.
Wang Huaqing, head of the immunisation programme at the Chinese Centre for Disease Control and Prevention, said on Thursday China has to stay vigilant even though the country had passed the symbolic milestone of fully vaccinating a billion people — equivalent to 70 per cent of the population.
Those "under 12 years of age, who are yet to be vaccinated, should be considered" for immunisation, he said.
Jin Dongyan, a virologist from the University of Hong Kong, said that decisions on whether to vaccinate children had to weigh any risk from vaccination against the risk of contracting Covid-19, which typically does not induce severe disease in children.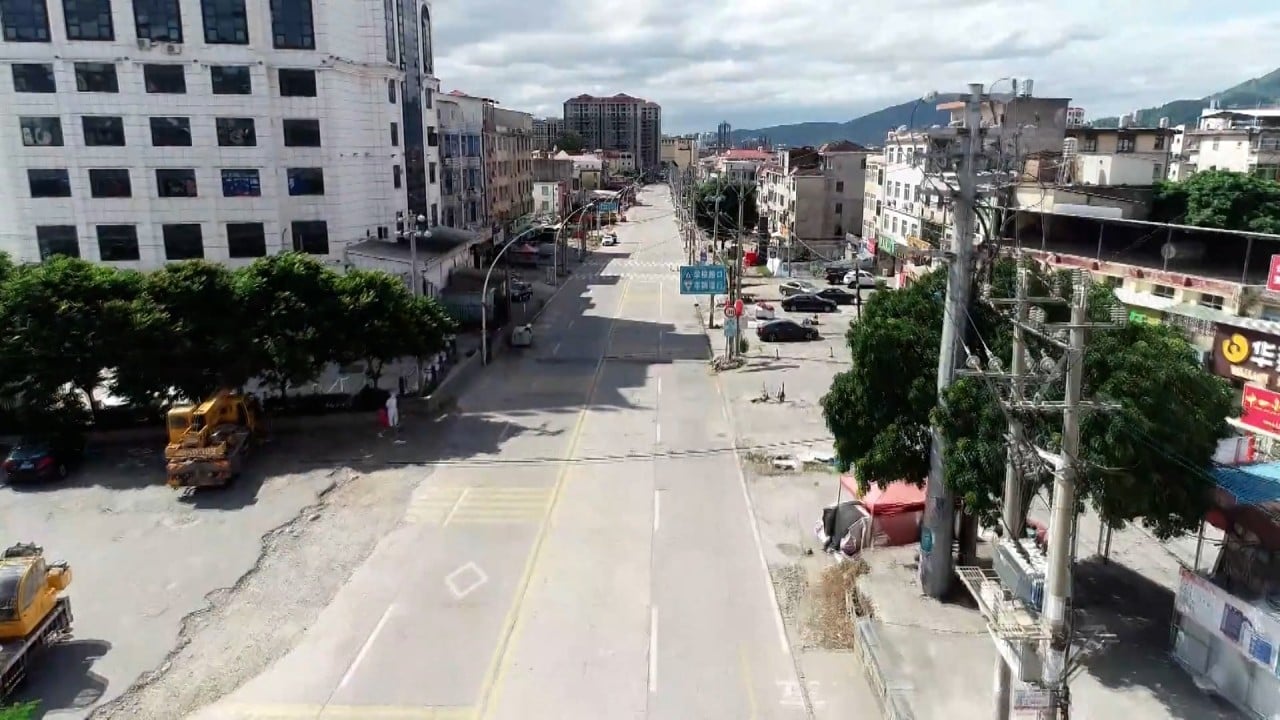 02:13
New Covid-19 outbreak in China's Fujian province appears to be linked to Delta variant
New Covid-19 outbreak in China's Fujian province appears to be linked to Delta variant
But the safety profiles of China's inactivated vaccines meant that there should be little cause for concern, he said.
"The outbreak among children [in Fujian] is one warning sign that [authorities] should take this more seriously," said Jin, noting that children could pass on the virus to more vulnerable elderly people.
Despite the lack of clear data on how well the Chinese-made vaccines prevent transmission, the jabs would "at least" reduce it, Jin said.
The Sinopharm trial, which took place in Henan province, included 288 children in a phase one trial and 720 in phase two. Adverse reactions were "mostly mild to moderate". There was one severe allergic reaction among a child with a history of food allergies.
Another
Covid-19 vaccine
maker, Sinovac, published results of its phase one and two trials in children in July, and a phase three trial involving children started in South Africa last week.
Both vaccines have already been given emergency use approval for children aged three to 17 in China, though so far inoculations have been limited to those 12 and over. Nationally, 91 per cent of those aged 12 to 17 have been fully vaccinated, according to the Ministry of Education.
Including the younger cohort could help China further bolster its nationwide immunity levels, but it remains to be seen whether that will enable China to relax stringent border controls.
Nicholas Thomas, a professor of global health security at City University of Hong Kong, said that China walked a difficult line with its policy of zero tolerance, as even a higher rate of vaccination would not stamp out breakthrough infections, due to limited effectiveness against the Delta variant and the exposure of citizens who travel abroad.
"In essence China is trapped in a Catch-22 policy. It has decided it cannot open up unless the virus is eradicated but its community firewall of a vaccinated population is too porous to prevent infections from occurring," he said.
Jin said the authorities still lacked confidence about the protection levels of the vaccine, especially against the Delta variant, which meant the status quo may remain.
"That's the bottom line, because they are not sufficiently confident [in their vaccines], so they might still maintain this zero tolerance policy," he said.
This article appeared in the South China Morning Post print edition as: Sinopharm 'safe for those as young as 3'