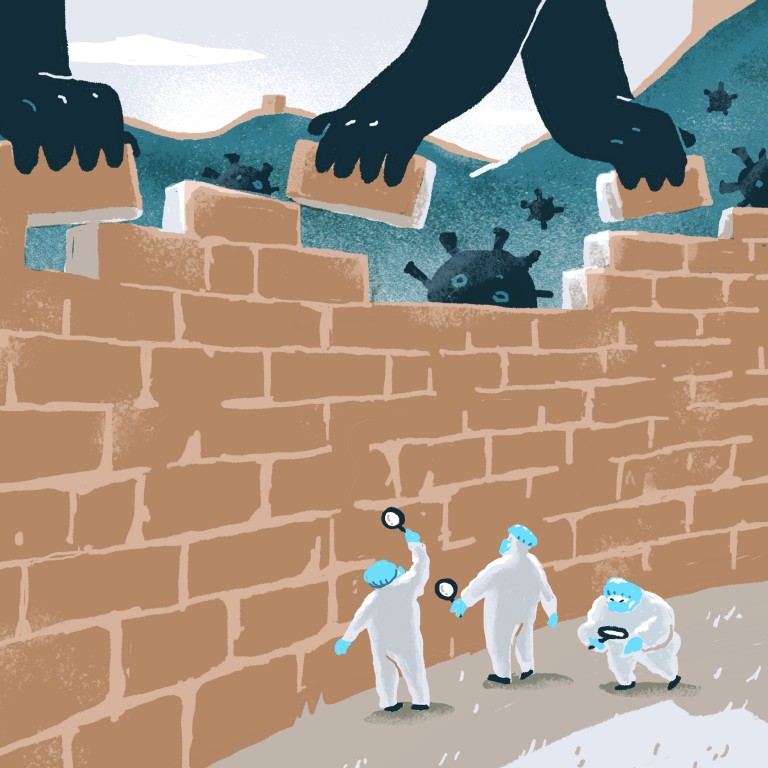 Exclusive
Wuhan lab and web of Chinese red tape that delayed US scientists getting access to coronavirus
Emails show that scientists at the Galveston National Laboratory repeatedly urged their counterparts to share the virus in early 2020 to speed up vital research
Despite a warning that China 'would face heavy criticism' if the process stalled, the Americans hit a bureaucratic wall
In late January 2020, as a new virus infected
hundreds of people each day
in the Chinese city of Wuhan, scientists at the Galveston National Laboratory in Texas urgently sought access to the pathogen to start their own research.
They turned to the Wuhan Institute of Virology (WIV), whose scientists they had helped to train, hoping they could execute a swift "material transfer agreement" to get the
coronavirus
to their labs.
The US government-affiliated lab would wait days as a WIV scientist overseeing the transfer reported little progress in a process that appeared stymied by a need for Chinese government approval, emails obtained by a freedom of information request to the University of Texas Medical Branch (UTMB) show.
The exchange highlights challenges in international pathogen sharing and points to China's reluctance to share these materials in the critical early days of the pandemic, experts briefed on the documents said. For the researchers in Texas, it meant lost time.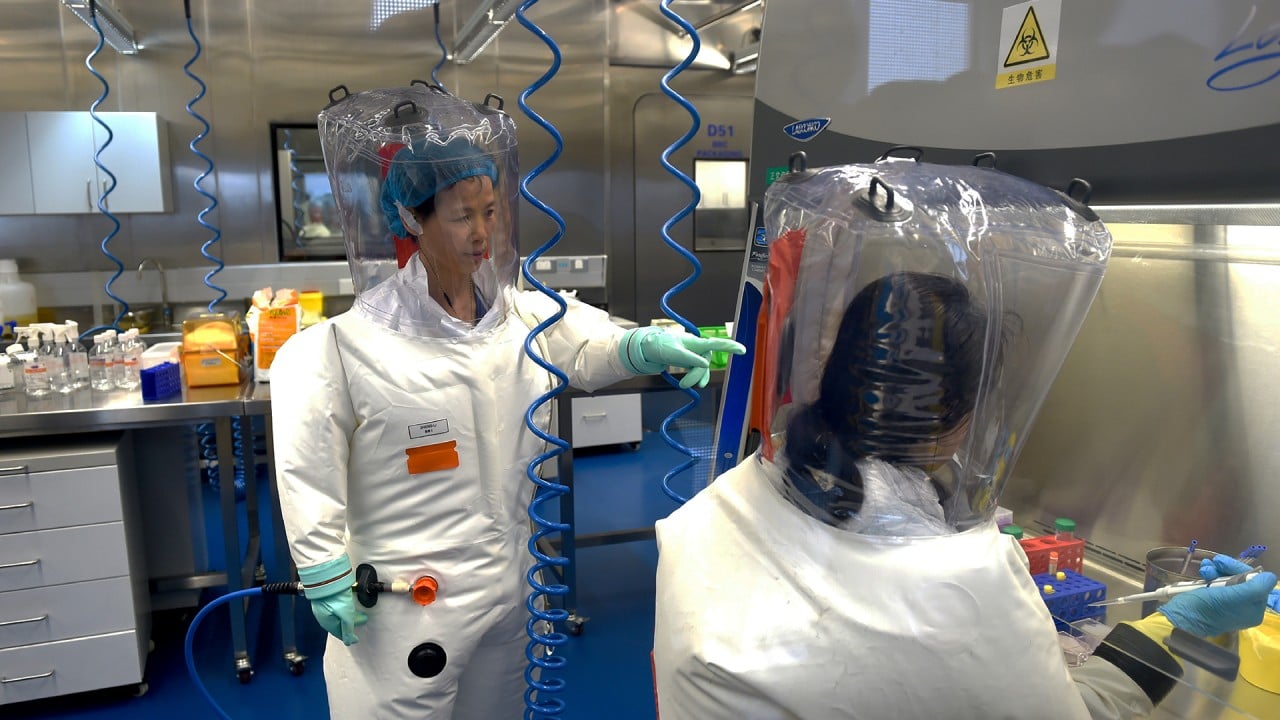 02:24
Coronavirus: A look inside China's Wuhan Institute of Virology
Coronavirus: A look inside China's Wuhan Institute of Virology
James Le Duc, the now-retired director of the Texan lab, warned his Chinese counterparts delays could hurt China's international standing and deprive scientists of material for their own research
"You are in a very challenging position and doing a great job. I would however recommend that you organise and quickly implement a way to share reference [virus] isolates," he wrote in a January 22 email to Yuan Zhiming, director of the National Biosafety Laboratory at the WIV, which also looped in the head of the Chinese Centre for Disease Control and Prevention, Gao Fu.
"With cases occurring outside China, others will soon have their own isolates and China will have lost the opportunity for leadership," he wrote.
"And if scientific publications start appearing from Chinese investigators without the world having independent access to a strain, China will likely be heavily criticised."
Chinese scientists shared the virus's genome sequence – a text code denoting its genetic building blocks – less than two weeks after Wuhan health authorities sounded the alarm about a suspicious outbreak.
However, the Shanghai scientist who first released the sequence independent of the government on January 11 had
his laboratory swiftly closed for "rectification"
. Chinese officials shared the genome with the World Health Organization (WHO) the following day, 10 days after the WIV first sequenced it on January 2, according to subsequent accounts.
The genome sequence, uploaded online, immediately gave laboratories around the world the ability to create diagnostic kits and even vaccines, and advanced technology allowed scientists to recreate the virus from the sequence to run further research.
But early access to the new pathogen itself is also an important tool for researchers to verify those diagnostic tools and develop others to screen drugs and vaccines.
Researchers in the Galveston lab, part of the National Institute of Allergy and Infectious Diseases Biodefence Laboratory Network and UTMB, would wait nearly three weeks after Le Duc's request.
Ultimately, the sample they received was not from China. It was provided – on February 11, according to local news reports – by the US Centres for Disease Control and Prevention, which had by then grown enough of the virus from a local patient to share with researchers.
The clock was already ticking for the Texas scientists on January 28, when emails show they sent official transfer documents to Wuhan.
Their application appeared to quickly clear the institute, but days passed as the request was moved up the chain from a Wuhan customs office to the General Administration of Customs in Beijing and ultimately to the General Office of the State Council, according to messages sent to UTMB from Deng Fei of the WIV's virus resource and bioinformation centre.
On February 2, Texas molecular biology professor Pei-Yong Shi sent an urgent message.
05:08
Nature or lab leak? Why tracing the origin of Covid-19 matters
Nature or lab leak? Why tracing the origin of Covid-19 matters
"Any update on the isolate shipment? Since this is a public health emergency, I hope the approval will be dealt with urgency. Isolate sharing will definitely expedite countermeasure development," he wrote to Deng, who responded that he was following up daily with the customs officials in Beijing.
"Hope I can get progress," Deng replied.
The transfer to Texas ultimately did not clear processing in China, though the emails obtained by the South China Morning Post do not indicate why. The WIV as well as China's National Health Commission and General Administration of Customs did not respond to requests for comment. Vanity Fair reported previously that WIV scientist Shi Zhengli had planned to share samples of the virus with the Galveston lab but was blocked by Beijing.
Numerous scientists who track pathogen sharing said they did not believe China shared the virus overseas during the outbreak's early weeks.
Instead, some international labs received samples from Australia, where a team at Melbourne's Peter Doherty Institute said on January 29 it was the first to isolate and grow the virus outside China. Other scientists had to wait for samples as patients appeared within their own borders.
Beijing's official "timeline of China releasing information on Covid-19" does not mention sharing the pathogen with international teams.
The WHO said it had worked "through the years to facilitate countries sharing viruses with each other" but did not address whether China sent the coronavirus to any WHO-affiliated laboratories.
"China has been a bad actor and should have freely and equitably shared virus specimens over long periods of time," said Lawrence Gostin, faculty director of the O'Neill Institute for National and Global Health Law at Georgetown University in the US.
He said a "new international agreement for the full and equitable sharing of biological samples and genome sequences of pathogens of all kinds, including coronaviruses" was needed.
Other experts say this is a long-standing problem around the world, with the lack of an international system, the wish to maintain control over virus-derived products and the difficulty of transporting dangerous pathogens all adding to the challenges in sharing viruses.
In China increasingly strict policies have governed the sharing of genetic materials and data overseas in recent years, so it is no surprise that the transfer of a pathogen would require high-level government vetting, according to health security specialist Yanzhong Huang of the Council of Foreign Relations in New York.
In March 2019, before the pandemic, China adopted new regulations covering human genetic resources, including more stringent oversight and security review for sharing such materials – which are broadly defined – with foreign entities. Separate, existing rules also outlined government oversight for transfer of pathogens. Aspects of both were later enshrined in a biosecurity law passed last October.
Staff at the high-containment laboratories in Galveston and Wuhan have been involved in other kinds of exchanges since 2013, when China was building its first biosafety level 4 laboratory – the highest global biocontainment level – in Wuhan.
The Galveston lab, which studies the world's deadliest viruses such as Ebola, had hosted short-term training sessions for Wuhan staff, and two Chinese postdoctoral scientists stayed longer to gain the full vetting for BSL-4 work, according to a statement from UTMB in April last year.
But those connections, meant to foster collaboration and "ensure that all scientists working in biocontainment anywhere in the world are exposed to proven best practice", came under scrutiny as China's outbreak grew into a pandemic.
In a statement a spokesman said: "UTMB is a world leader in biosafety and biosecurity and engages with international partners to help protect Americans and the world against bioterrorism and infectious diseases. At the onset of the pandemic, UTMB faculty attempted to leverage their international relationships to gain a better understanding of the research being conducted abroad.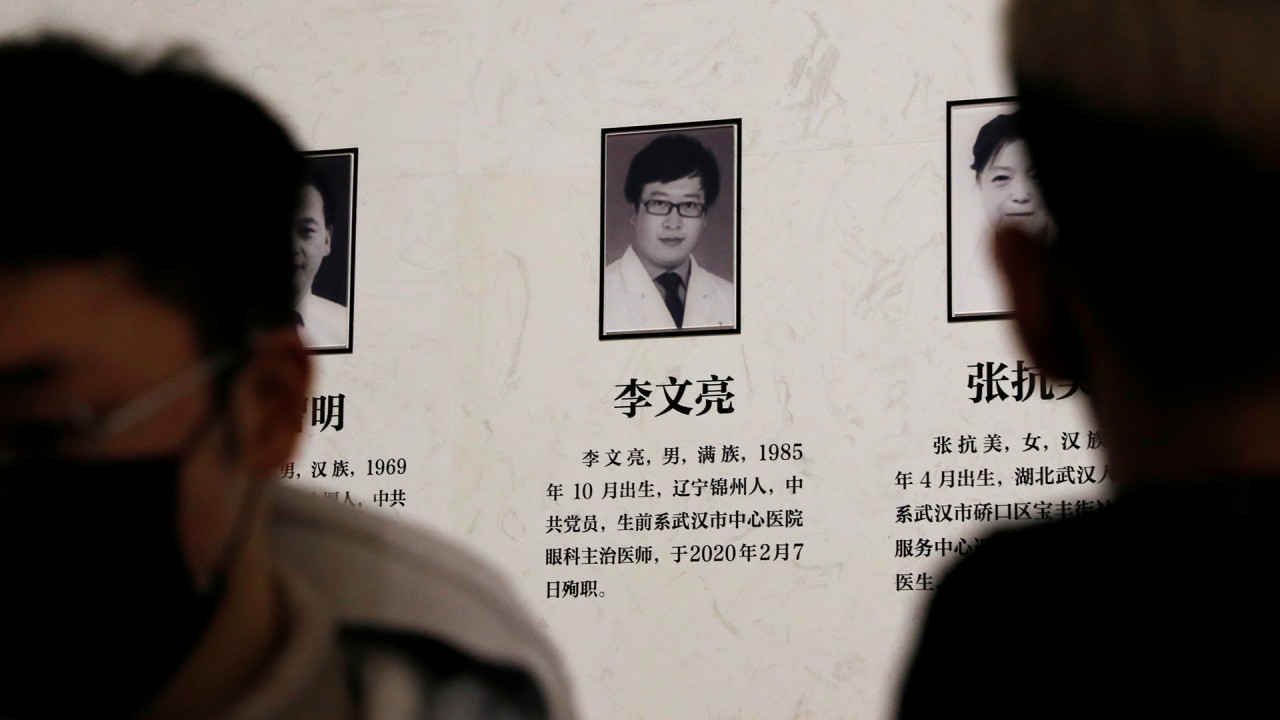 02:19
Wuhan residents commemorate doctor who raised alarm over coronavirus, a year after his death
Wuhan residents commemorate doctor who raised alarm over coronavirus, a year after his death
"Certain UTMB faculty members, including Drs James Le Duc and Pei-Yong Shi, contacted their professional colleagues at the Wuhan Institute of Virology to better understand what was happening at the WIV and in Wuhan given their limited visibility into the research being conducted there."
Emails from April 2020 obtained by the Post give insight into how top scientists at the institutions navigated rising political tensions over suspicions about the Wuhan lab.
In the early months of the pandemic, as unsubstantiated theories the virus was genetically manipulated or even the product of a bioweapons programme gained traction among Donald Trump's administration, Le Duc contacted his counterparts Yuan and Shi Zhengli, director of the Centre of Emerging Infectious Diseases at the WIV.
Le Duc said he hoped Shi was "surviving all the Covid-19 drama" and requested they review a statement he was preparing for his university leadership and "likely to Congressional committees" about their institutes' relationship.
"Given our long history of collaborations between the GNL and the WIV, I have been approached repeatedly for details on our work," Le Duc wrote to Shi and Yuan on April 19. "I want this [statement] to be as accurate as possible and I certainly do not want to misrepresent any of your valuable contributions."
Yuan wrote back thanking Le Duc for his "help and action".
"We need to let some people understand well the mission of [a] high-level biosafety lab … We all know that the labs were built not for causing epidemic, but for preventing the epidemic, and the labs are managed according to international [guidelines]," Yuan said.
Shi, a leading virologist who has been at the centre of suspicions because of her work on bat coronaviruses, also replied, sending a handful of papers and some "detailed information".
"Due to the complicated situation, I don't think it's [the] right time to communicate by the call," Shi wrote, after Le Duc had asked to talk in an email referencing a group of US senators who had called for an investigation into the origins of the virus.
"What I can tell you is that this virus is not a leak from our lab or any other labs. It's a shame to make this scientific question so complicated. I hope to talk with you whenever the Covid-19 is over and [the] world is calm and [believes] in the science."
This article appeared in the South China Morning Post print edition as: How virus hunters hit great brick wall of China