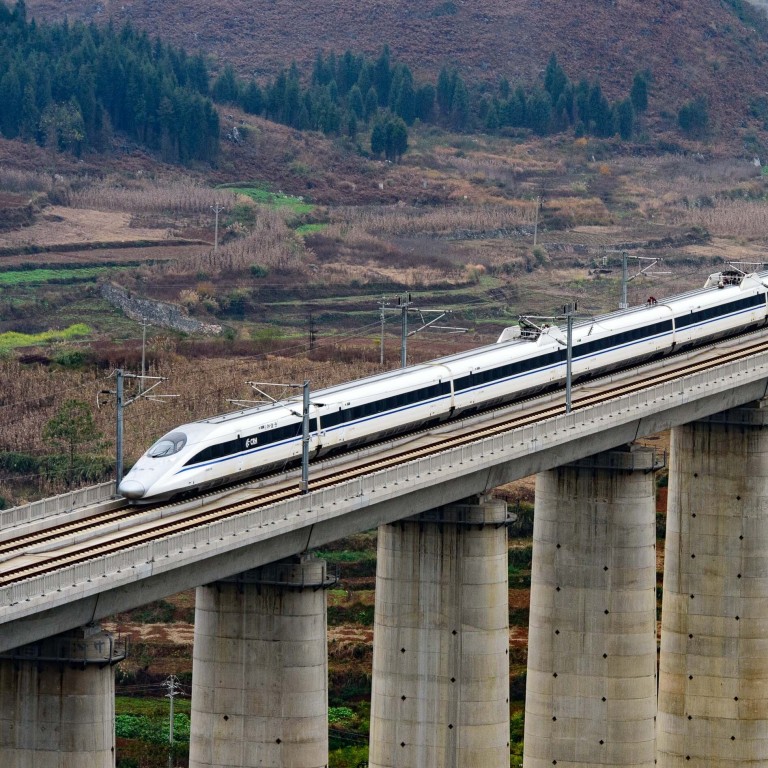 Is there a dark side to China's high-speed rail network?
Researchers say bullet trains could mean lower economic activity in some western parts of the country
The conclusion is based on analysis of satellite data showing changes in night light
High-speed rail could be hurting rather than helping local economies in western China, with some cities becoming darker at night after a station comes to town, according to new research.
In a study published in the peer-reviewed domestic journal Geographical Research on Friday, the researchers said that on average, each high-speed rail station in western China corresponded to a more than 1.5 per cent drop in the intensity of local economic activity.
"China is entering an era of high-speed rail. Many cities hope to use rail construction to stimulate their economic growth. However, there are many differences in cities," Professor Niu Fangqu and colleagues with the Chinese Academy of Sciences' Institute of Geographic Sciences and Natural Resources Research said in the paper.
"A full understanding of the impact will be important for the coordination of regional economic development."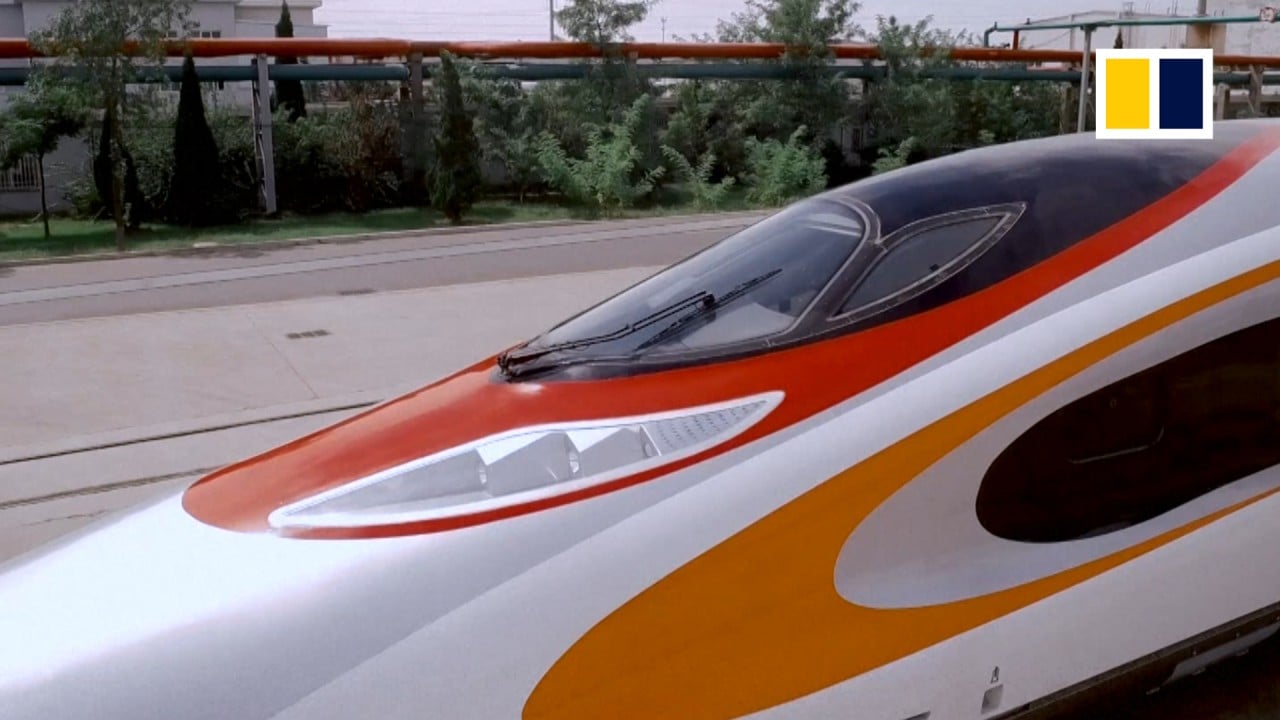 01:11
How big is China's high-speed rail network?
How big is China's high-speed rail network?
The researchers based their calculation on changes in night light, analysing satellite data of 527 station sites in 180 cities since 2004, when China's high-speed rail project began.
They found that in eastern China, a high-speed rail station boosted the economy by nearly 9 per cent within a range of 4km (2.5 miles). In central China the increase was 3.6 per cent and in the northeast 4.4 per cent.
Evaluating the impact of high-speed rail was not easy because many other factors were in play but the night light gave researchers a physical reference to improve the accuracy of economic models, according to Niu.
China has built nearly 38,000km of high-speed rail over the last 15 years, with bullet trains able to travel at speeds up to 350km/h.
The first stages of the network were all in eastern areas of the country with more developed economies and high population densities.
Cities competed hard for stops on the network, believing it would boost the economy.
But whether less-developed areas need high-speed rail has drawn heated debate.
A study published in the journal China Industrial Economics last month found that the construction of high-speed rail lines had accelerated a "brain drain" from western regions to the east.
For example, patent applications in western cities tended to drop significantly after a high-speed line was built in the area.
In another study, researchers in Chifeng in Inner Mongolia concluded that a high-speed line which opened in the city last year would not have a positive effect on local economic growth, and the industrial sector could suffer the most due to greater population mobility.
But some other studies suggested that the new transport infrastructure could stimulate real estate sales, attract foreign direct investment to central and western China, or increase local government's tax revenues.
This article appeared in the South China Morning Post print edition as: High-speed rail 'hurting economies' in nation's west