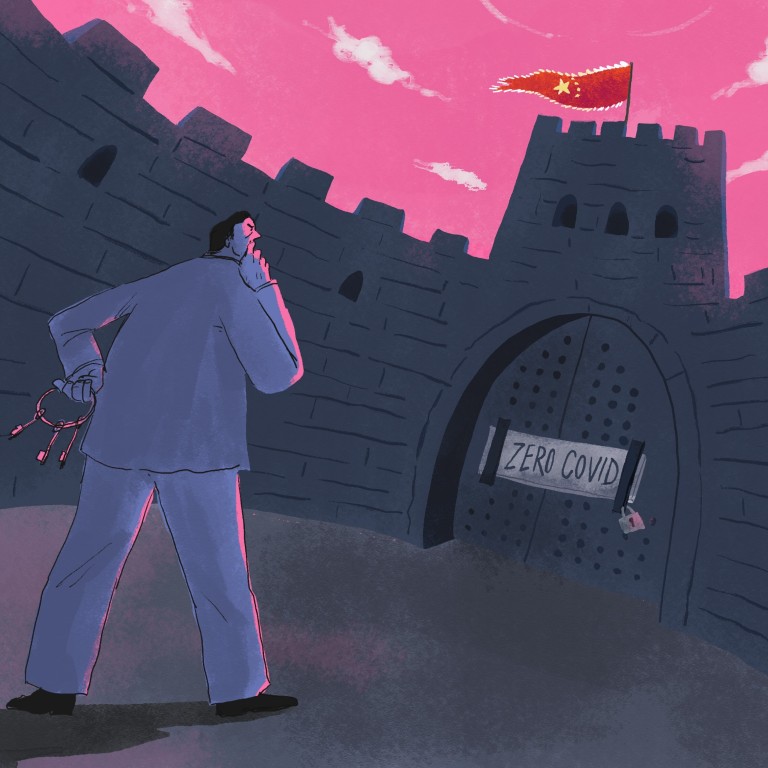 China sticking with 'zero Covid', but is it a binary choice?
A strategy that has succeeded in containing the country's outbreaks presents considerable logistical and economic challenges
The inevitability of further cases and a waning of vaccine antibody levels beg the question of how long China should persist with it
A retired couple in China who tested positive for
Covid-19
while touring the country's north have sparked a race to track infections across multiple provinces and regions, becoming the latest example of the challenges for Beijing as it seeks to maintain a
zero-Covid policy
.
Within three days of an announcement that the couple had tested positive in Xian on Saturday, hundreds of close contacts of the couple and their five travel companions, who later tested positive, had been identified.
In that 72 hours
, several cities had rolled out mass testing, a land port stopped operating and popular locations visited by the group were closed for disinfection, according to media and the authorities.
Details of the group's domestic flights and hotels, and stops at roast duck restaurants and noodle shops, spread across official media, with people asked to report where their movements overlapped with the group's, if missed by the tracking app.
It is all part of China's emergency strategy to stop the spread of Covid-19. But the use of such measures has become frequent in recent months, because outbreaks and sporadic cases – often of the highly transmissible
Delta variant
– have too.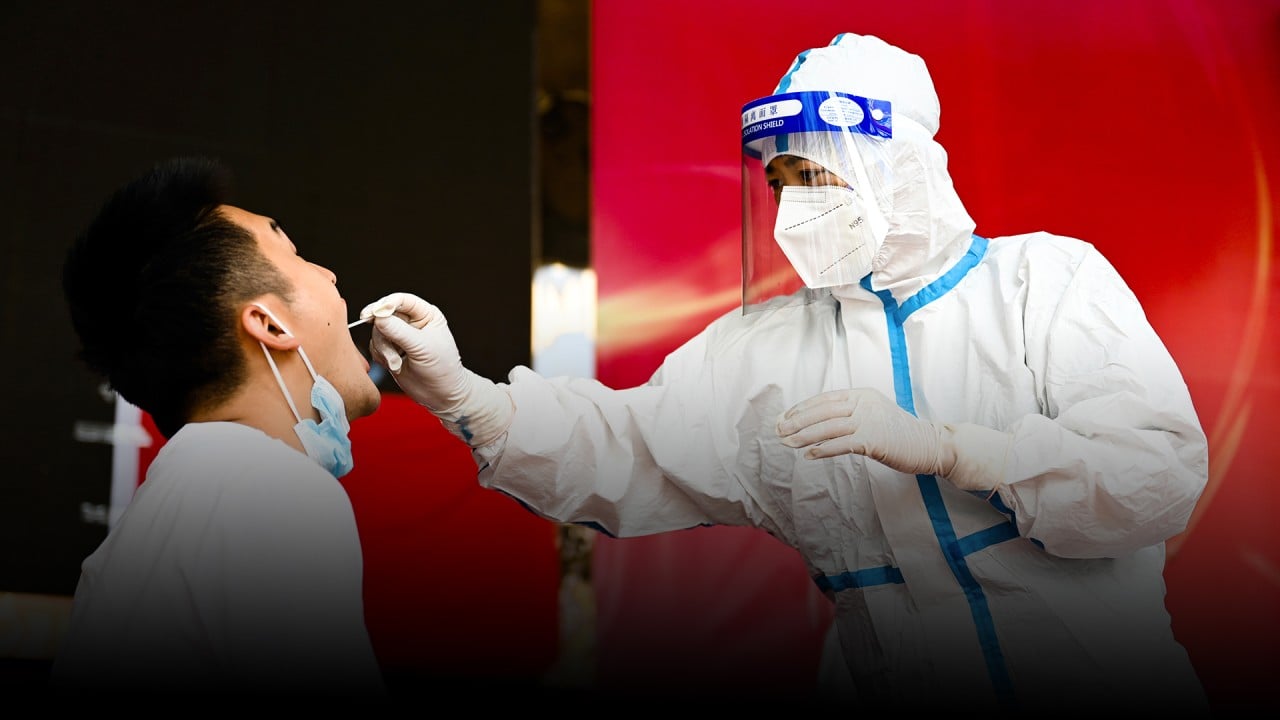 06:05
As more countries ditch 'zero-Covid' policy, why is China opting to 'wait and see'?
As more countries ditch 'zero-Covid' policy, why is China opting to 'wait and see'?
"These spikes become more and more common and more and more uncertain," said Jin Dongyan, a professor at the University of Hong Kong's medical faculty. "The question becomes whether these small spikes will have the chance to grow into a big one."
So far, the outsize response appears to have eventually stopped infections spreading and returned case counts to zero – the ultimate goal for the Chinese government as it continues to reject a stance adopted by an increasing number of countries: to live with the virus.
But the latest scramble linked to the touring couple, whose infections have not yet been traced to a source, spotlights how difficult it is to stop outbreaks from occurring in the first place, risking fatigue and steeper economic impacts as cities move to contain the virus each time. China also does not include asymptomatic cases in its daily case numbers, although it does record them.
China shows no signs of switching tack in the short term, but experts say that the challenges of sticking with the zero-Covid approach are significant: international arrivals from high-risk places continue despite tight travel restrictions, long land borders bring ongoing vulnerability, and potential new variants, waning vaccine protection and missed local cases add to the uncertainty.
"It's lucky that they have kept it under control [so far], but the risks are always there," Jin said.
Hold the line
Maintaining "zero Covid" has involved securing airports and other entry points as a first line of defence against imported cases.
"Given that China has the zero-Covid policy, any [weakness] could be an outbreak at the national level," said Chen Xi, an associate professor at the Yale School of Public Health in the US.
"It makes the task more difficult. You will have smaller airports and transport hubs that have less experience dealing with the virus."
He added that many countries with close ties to China were also virus hotspots. In the southwestern Chinese province of Yunnan, a trickle of local infections, as well as larger outbreaks, have been detected in cities near the border with Myanmar.
Chen attributes an outbreak this summer – China's largest since the initial outbreak in Wuhan – to these factors, with initial cases being linked to airport staff in the eastern city of Nanjing.
Staff there were thought to have been exposed to the virus while cleaning the cabin of a flight from Moscow, which carried an infected passenger.
International flights and foreign travellers to China were already limited, but the authorities have tightened controls since that outbreak, which spread to 38 cities and about 1,000 people. A handful of cases in Shanghai and Xiamen were also thought to be linked to flight or airport ground crews.
In recent weeks, updated guidelines and recommendations have been released, including procedures for disinfecting cabins and cargo, handling aeroplane trash and ventilating airports. Specifications drilled down to the precise combinations of protective gear that different staff must wear and how often forklifts carrying imported goods must be sanitised.
Chinese health authorities have said that some infections are coming from handling contaminated goods – a type of transmission widely thought to be very rare.
In addition to regular quarantines for flight crews, airport workers should also be part of what is known as closed-loop management, essentially limiting their contact with others both in and outside the airport during work periods, according to a revised Civil Aviation Administration of China guideline published last month.
High-risk workers should live in centralised housing during work periods and do home health monitoring for seven days while on breaks, the guideline said. Some workers must also use separate rest areas and vehicles while on duty.
At Shanghai's Pudong International Airport, which handles about half of the country's cargo and mail, front-line workers must work for 14 days, quarantine for seven then do another seven days of home quarantine, according to local media.
"If closed-loop management is not implemented for the foreign cargo aircraft service personnel, freight company porters, special vehicle drivers, tally clerks and other relevant personnel in the airport freight, the infection will continue to spread," a group of Chinese Centre for Disease Control and Prevention (CDC) researchers wrote this month.
Similar measures are in place for the staff of a newly built quarantine facility in Guangzhou, the first of the sprawling centres that health authorities hope will replace hotels as locations for international arrivals to undergo what is typically a 14-day quarantine.
Drones and robots will handle tasks such as meal delivery, but staff would still live on site and work for 28 days followed by seven days of centralised quarantine and a further 14 of home quarantine.
HKU's Jin said that although measures surrounding travellers and airports may reduce cases, they come at a cost.
"After Nanjing, they have heightened many of these [requirements], with a high price for the workers. They have made it more and more stringent, and it remains to be seen whether this really works," he said, adding that there were question marks over the sources of some recent outbreaks – indicating a need for more testing to show cases were not being missed elsewhere.
But Kwok Kin-on, an assistant professor at the Chinese University of Hong Kong's JC School of Public Health and Primary Care, said that the more that loopholes at the border could be plugged, the less cost and staffing would be needed for lockdowns, case findings and contract tracing.
"We can't guarantee that the existing system is perfect, 100 per cent stopping the import of cases," he said. "Even 0.1 per cent getting through is enough to result in an outbreak in the community."
Future outlook
Despite the challenges, experts agree that at least in the next few months before
Beijing hosts the Winter Olympics
, there are unlikely to be any sweeping changes in disease control policy.
China's health officials have remained non-committal in recent public comments, with CDC director Gao Fu this month describing the country's stance as "wait and see", even with vaccination rates poised to exceed 80 per cent.
But vaccine protection and its role in blocking viral spread is part of the zero-Covid discussion, according to Kwok, given that recent studies have shown significant waning of antibody levels six months after inoculation with a widely used vaccine by China's Sinovac Biotech.
"If we insist on a zero-Covid policy, we must think about the waning of [vaccine] antibodies and the impact of the Delta variant or potential new variants on causing breakthrough infections," Kwok said.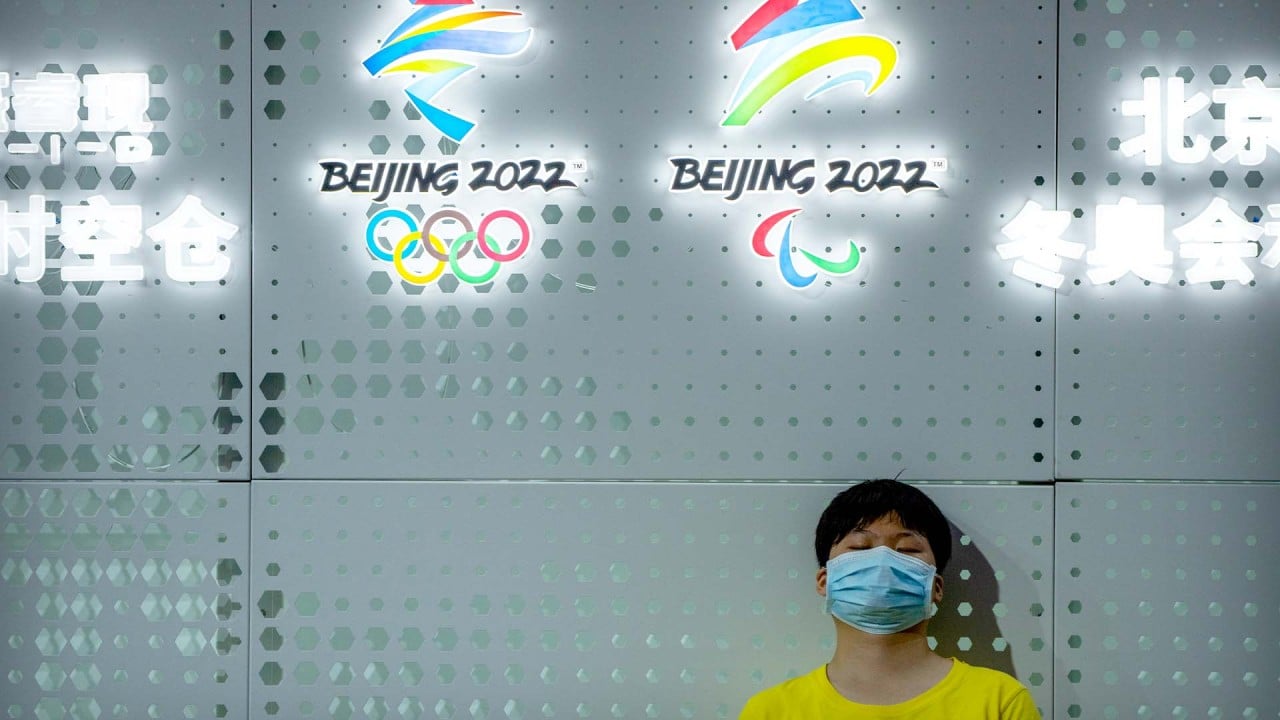 02:14
China, IOC to ban overseas spectators from 2022 Olympic Winter Games
China, IOC to ban overseas spectators from 2022 Olympic Winter Games
Chen, of Yale, said China's success in quashing Covid-19 may also be getting in the way of easing its border and quarantine protocols.
"Because they were very successful in containing the virus, there is no domestic data to show, if they open up, what is the transmission rate and the fatality rate?" he said. "Even if China wants to open up, they do not have the data to open up."
This was especially worrying given factors including the onset of winter flu season and the limited number of intensive care beds in China relative to places such as the United States, according to Chen.
"Even if a tiny proportion [of China's 1.4 billion population] are hospitalised, it may crash the health care system," he said.
Vigilance going into the flu season is all the more important, health authorities have warned. It also makes tracing cases and sources of infection – such as the cluster linked to the retired travellers, already connected to about 30 cases as of Thursday – all the more urgent. Conducting more testing may be one answer, according to Jin.
"The worst scenario is that when you realise there are a lot of cases, it's already too late," he said.
Illustration: Brian Wang