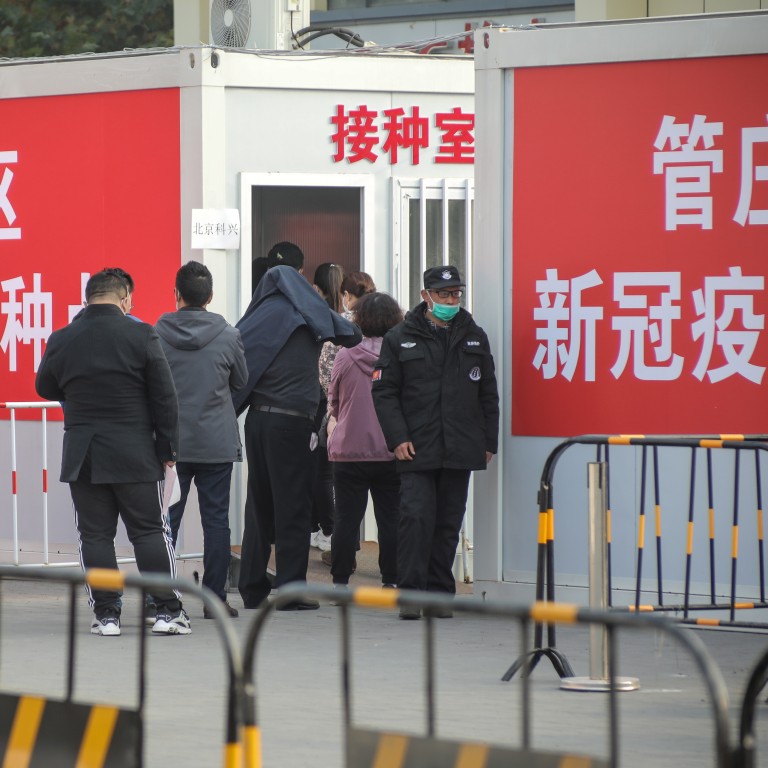 Chinese health authorities insist country will stick to zero tolerance approach to Covid-19
Official from the National Health Commission defends the policy as 'in line with science' as the country continues to battle sporadic outbreaks
Country is continuing to use lockdowns and travel controls to contain virus as other countries start to open up further
China will maintain its zero-tolerance policy towards
Covid-19
, the health authorities said on Saturday, defending its
control measures
as "in line with science."
The Chinese government's approach contrasts with those of many countries that have decided to ease restrictions on travel and social gatherings while encouraging vaccination in an attempt to return to normality.
Questions have been raised over how long it should maintain this approach, given the potential economic cost and the continued emergence of
sporadic outbreaks
.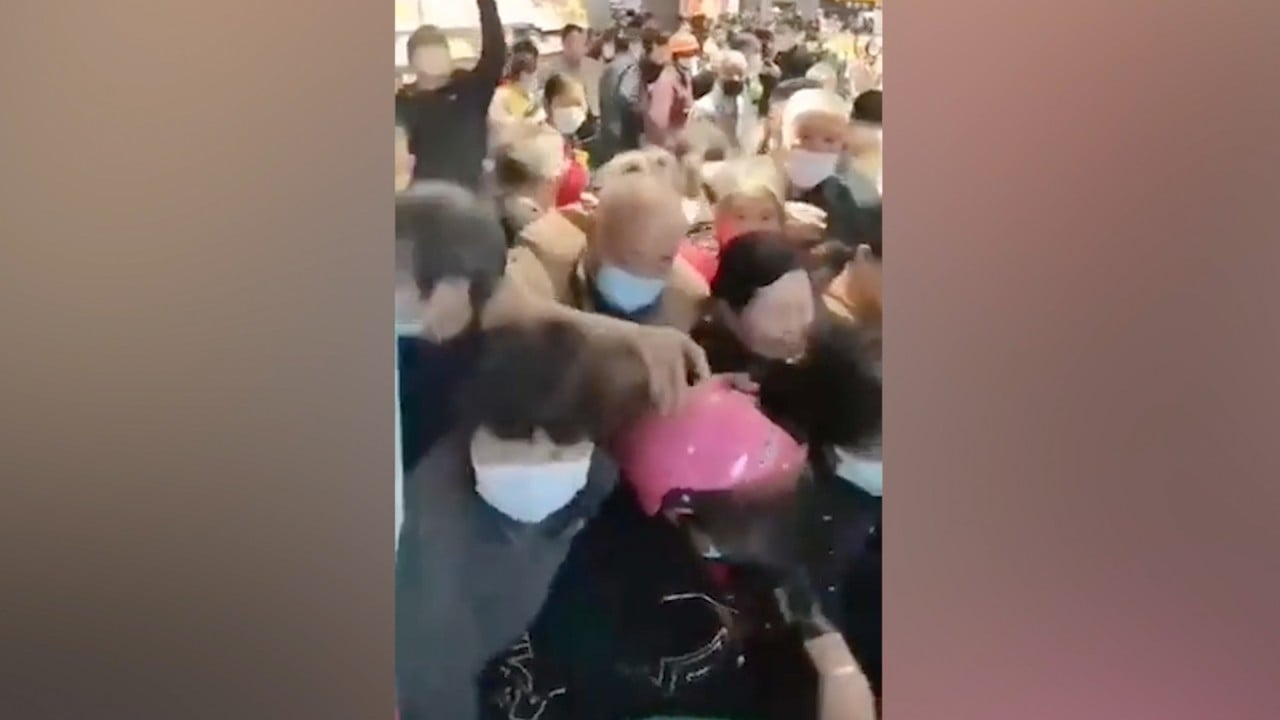 01:04
Panic buying after China's Covid-19 cases continue to surge
Panic buying after China's Covid-19 cases continue to surge
"We will continue to adhere to strict Covid-19 controls, build a solid barrier against imported cases and local transmissions, and consolidate the hard-won results of prevention and control," Wu Liangyou, deputy director of the National Health Commission's Disease Prevention and Control Bureau, told reporters.
"It is proven that our strategy of preventing the import and local spread of the virus and control measures are in line with national conditions and science."
He added that the country has effectively controlled around 30 outbreaks, all traced back to imported cases, since the first outbreak in the central city of Wuhan in 2019, saying: "We ensured the stability of the overall Covid-19 situation by putting out outbreaks once we discover them."
China has maintained a zero-tolerance policy that uses mass testing, frequent contact tracing, lengthy quarantine and strict border controls.
In contrast, although countries that have started to ease restrictions – including Britain, Singapore and South Korea – have seen cases increase and have continued to record fatalities, mass vaccination has limited the severity of symptoms and reduced the burden on health care systems.
China is still trying to contain an outbreak that began several weeks ago which has seen 918 infections in 44 cities in 20 provinces.
The country reported 40 local cases from nine provinces on Saturday, with 16 in the city of Heihe in northwestern province of Heilongjiang. There were 15 imported cases and a further 27 asymptomatic cases, 13 of them imported.
"This wave has multiple transmission chains, and is quickly and widely transmitted," Wu from the National Health Commission said, adding that the outbreak has been traced to many unrelated imported sources.
He said epidemics in the provinces of Heilongjiang, Hebei, Henan, Jiangxi and Sichuan, and the cities of Chongqing and Dalian are still developing and require close monitoring.
Further local transmission in Gansu, Qinghai, Ningxia and Yunnan could not be ruled out although Wu said these outbreaks were less likely to spread to other places.
"Large gatherings such as travel and wedding banquets have caused the wide spread of the virus, judging from the ongoing outbreak," he said, adding that events to be held on a smaller scale or online and people should travel less.
He said almost 38 million people have received booster shots in the country where over a billion people are fully vaccinated.
Wang Huaqing, chief immunisation expert at the Chinese Centre for Disease Control and Prevention, told the press conference it is important to vaccinate children now that the country is offering shots to those aged three to 11.
"'We have been looking to achieve herd immunity through vaccination. To do that, children are also part of the population that needs to be immunised against a disease that all people are susceptible to," he said.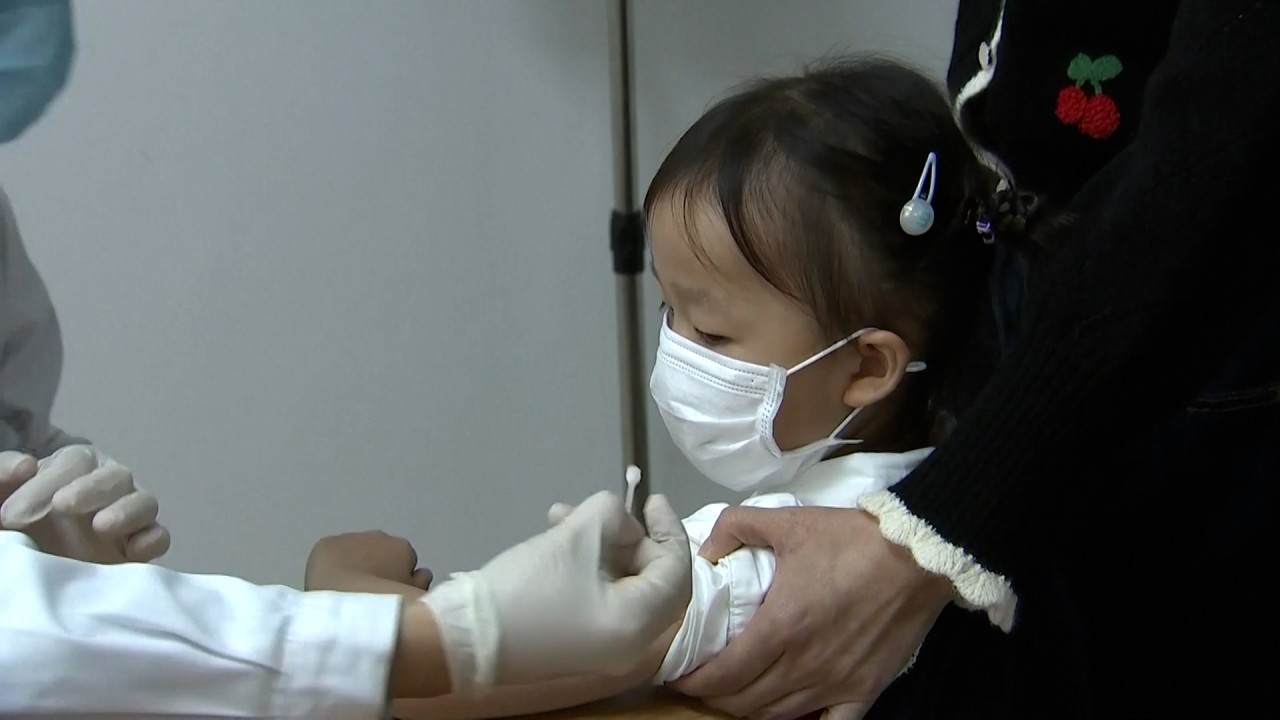 01:36
China starts vaccinating children over age 3 as outbreaks trigger more Covid-19 restrictions
China starts vaccinating children over age 3 as outbreaks trigger more Covid-19 restrictions
"Early-stage clinical trials have shown that the incidence of adverse reactions of children vaccinated with the approved inactivated vaccines was comparable to that among adults."
He also said health officials are looking into whether people who have been vaccinated abroad need to receive a booster shot and which one to use, depending on data, Covid-19 control needs and vaccine supply.
Meanwhile, the country's top respiratory diseases expert Zhong Nanshan said he was confident the country could overcome the challenge of the looming winter.
"In winter people gather more, especially in the north, increasing the chance of infection. But our [public health] education is strong, I believe the country can make it," he told mainland broadcaster Shenzhen Satellite Television on Friday.
"There have been multiple outbreaks in the northwestern part of the country. As long as China takes stricter measures – tracing the transmission chain, stepping up testing for close contacts of patients and mass testing when necessary, I think the situation could be under control in a rather short time."
This article appeared in the South China Morning Post print edition as: Mainland to continue with strict control measures