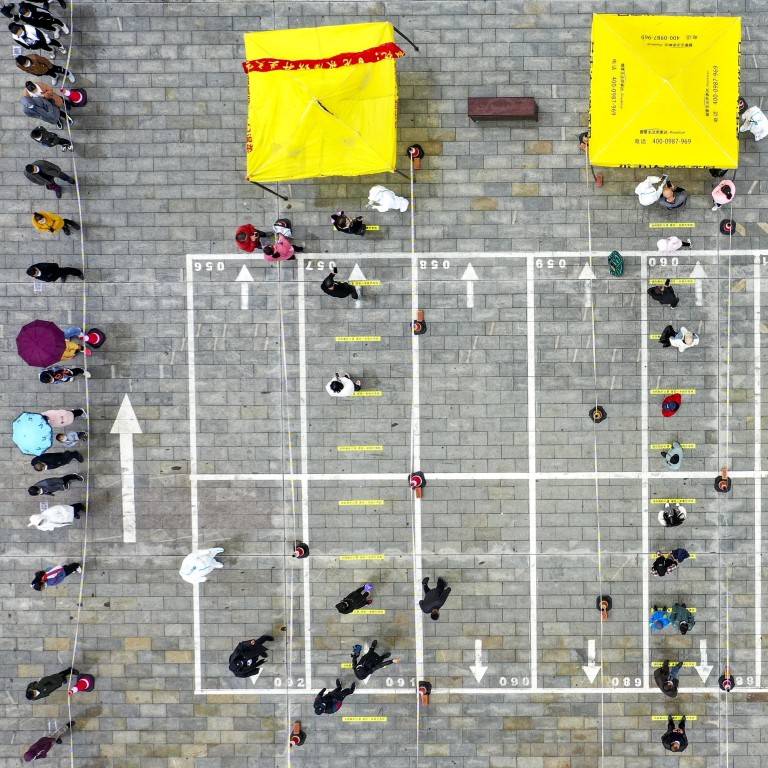 Zero chance for China's zero-Covid aim now virus has adapted, Sars expert says
'No chance if we set a goal to eliminate all Covid-19 cases', because virus has foothold and 'will stay with us for the long term', Guan Yi says
Country should find out population's antibody level after vaccination and how long it lasts, not obsess about testing to identify cases, he argues
A
"zero tolerance"
approach to
Covid-19
will not succeed now that the coronavirus has fully adapted to people and cannot be eliminated, according to a renowned scientist whose work helped China avert a second Sars outbreak in 2004.
China should focus on building a shield of protection using
vaccines
, and should test its population's immunity level after vaccination to determine which jabs to administer, Guan Yi told Phoenix TV in an interview aired on Monday.
Guan is director of the State Key Laboratory of Emerging Infectious Diseases at Shantou University in southern China, which runs the lab in partnership with the University of Hong Kong.
Mainland China has begun giving booster shots after inoculating almost 80 per cent of its 1.4 billion people, and has started vaccinating its children.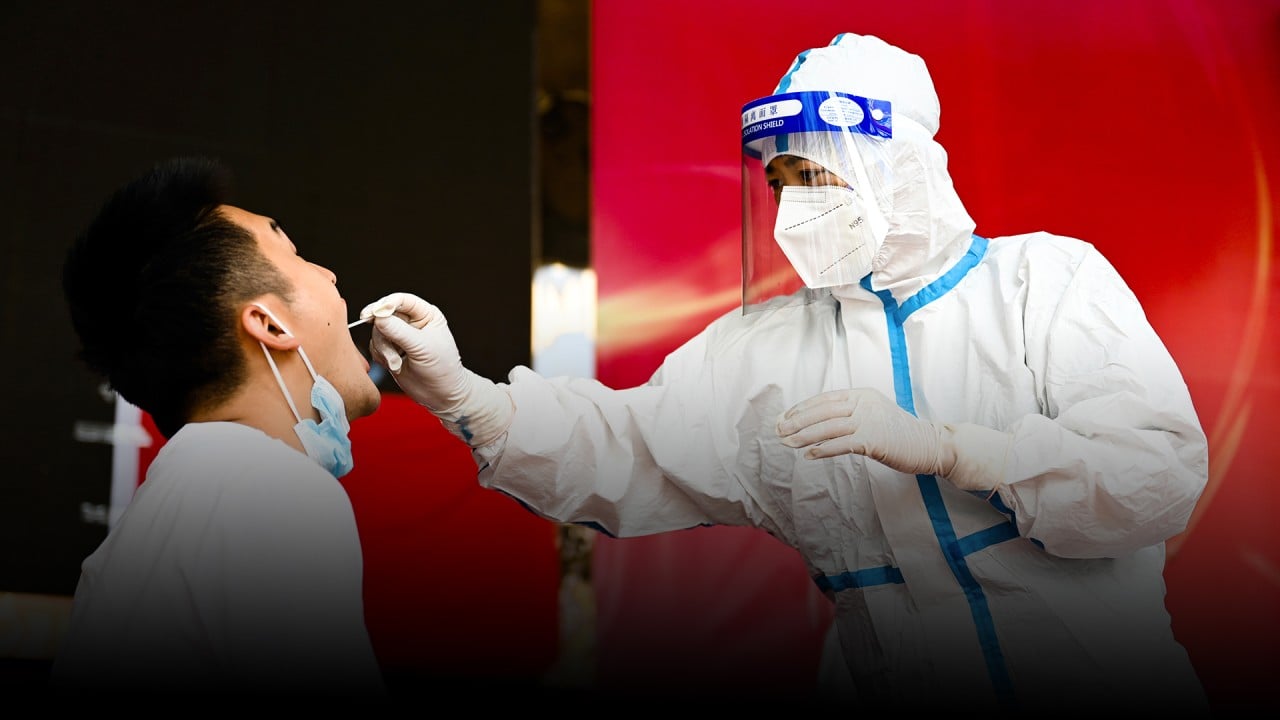 06:05
As more countries ditch 'zero-Covid' policy, why is China opting to 'wait and see'?
As more countries ditch 'zero-Covid' policy, why is China opting to 'wait and see'?
However, the country has grappled with sporadic outbreaks, the latest of which has
reached at least 20 provinces
and regions. On Monday, it reported 43 new local symptomatic cases as well as 19 imported and 74 asymptomatic infections, after days of mass testing and quarantine in multiple areas.
"Local governments are adopting zero tolerance to these scattered cases," Guan told Phoenix TV. "But if that remains the case, I think our economy will collapse … I think there is no chance if we set a goal to eliminate all cases.
"Just like influenza, this virus already has a foothold in mankind and it will stay with us for the long term – it is a fact, whether we like it or not. This virus has already fully adapted itself in humans.
"We should not declare victory over this virus too early, or we would be underestimating its impact on mankind."
The severe acute respiratory syndrome (Sars) outbreak of 2002-03 could be stopped because it had not yet fully adapted to humans, he said. Guan played a key role in identifying civet cats as the intermediate hosts of Sars, and in January 2020 told news website Caixin that the impact of the then newly emergent coronavirus would be 10 times worse than that of Sars.
China should have the courage to find out its population's antibody level after vaccination, instead of devoting so much of its resources to testing to identify positive cases, he said.
"What is the level of [neutralising] antibodies induced by vaccines and how long can it last?" he said. "Only by [establishing that] can you determine the effectiveness of a vaccine. We also have to find out how long immunity can last after the boosters, otherwise it could be possible that the antibodies wane before the winter finishes because the drop in antibodies may outpace the speed vaccines are distributed."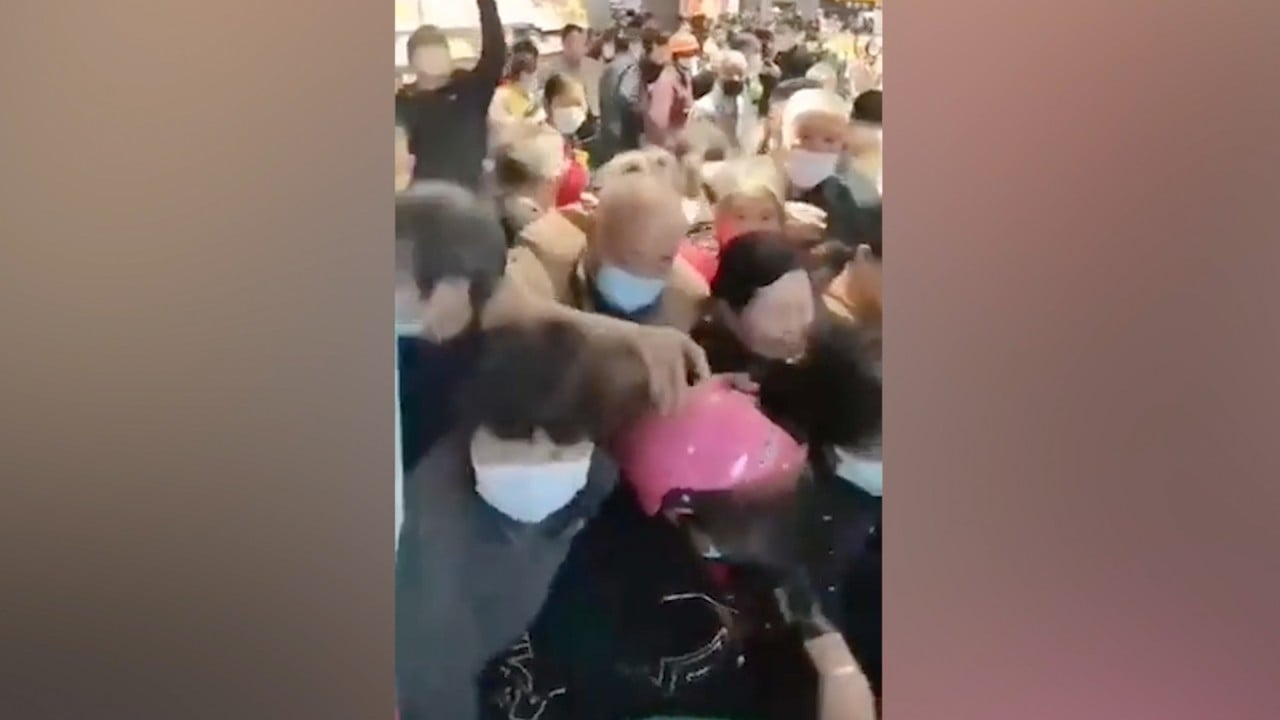 01:04
Panic buying after China's Covid-19 cases continue to surge
Panic buying after China's Covid-19 cases continue to surge
China has been carrying out mass mandatory swab testing each time an infection is found in a new area.
An antibody blood test helps find out whether a vaccine has induced enough antibodies to protect a person from severe infection, although a vaccinated person can still spread the disease.
With billions of people vaccinated, more data is now available for scientists to compare vaccines, but there is not yet an agreed standard for the antibody level that can protect against Covid-19.
Vaccine makers had a responsibility to update the public about their vaccines' effectiveness against different variants, Guan argued.
"If a vaccine is not effective, we should remove it [from the vaccination programme]. If we don't have sufficient understanding … we don't have the [chance] to make improvements, especially when vested interests are involved," he said, in a veiled reference to pharmaceutical firms.
He said China was running a laboratory in Shantou to help test the effectiveness of Covid-19 treatments and developing its own oral antiviral drug for the disease.
In recent weeks, Western pharmaceutical giants Merck and Pfizer have said their antiviral drugs were effective in early trials in reducing deaths and hospital admissions.
Guan said it was difficult for scientists from different countries to cooperate to build a global surveillance network similar to the one for flu, because of tension between nations and politicising of research.
Without a global network to monitor the virus' mutations and determine the appropriate vaccines, it would be difficult to develop effective vaccines in advance as has been possible for flu, he said.
This article appeared in the South China Morning Post print edition as: Zero Covid 'cannot work, as coronavirus is here to stay'