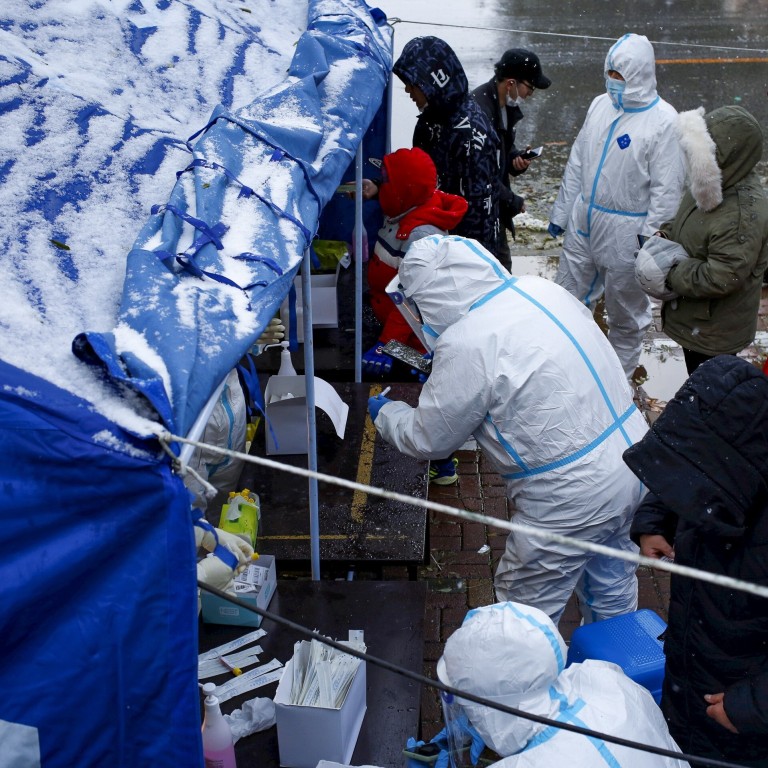 China sees new spike in Covid-19 cases as northeastern city of Dalian becomes centre of national outbreak
The port city has recorded more than 200 cases in less than two weeks as a result of the Delta variant
Dalian reported 52 local symptomatic cases on Friday as cases in other parts of the country dwindle
A single city in northeast China was the source of 52 of the 79 new local
Covid-19
symptomatic cases that the country's National Health Commission reported on Friday.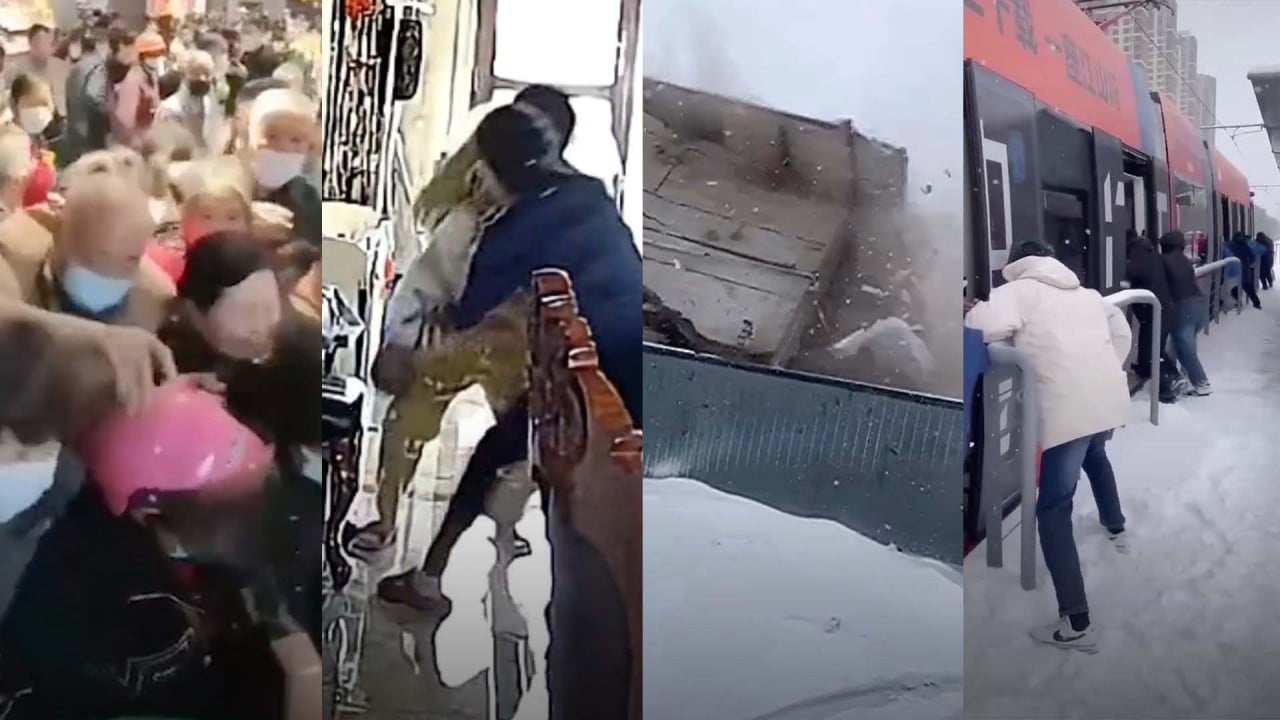 05:56
Trending in China: Covid-19 spike triggers panic buying
Trending in China: Covid-19 spike triggers panic buying
Within a week, the port city's tally reached 215, according to data from the provincial health commission, which has blamed the rapid spread of the disease on the
highly infectious Delta variant
.
On Friday China also reported 42 imported cases and 12 asymptomatic local cases, which are not counted towards the official tally.
Daily cases in Liaoning have now overtaken both the nearby province of Heilongjiang province and its sprawling northern neighbour Inner Mongolia, both previous epicentres of the latest outbreak.
Heilongjiang has been reporting single-digit local symptomatic cases since Saturday, while Inner Mongolia has announced only one such case this week.
At least 21 workers at a food company in Zhuanghe, a city under Dalian's jurisdiction, have been infected with the coronavirus virus along with 25 employees at a cold storage facility in the city.
The facility was a "designated first-stop" cold storage facility for Dalian, meaning it is one of the only entry point for frozen and chilled foods from outside the province.
Infected workers at the cold storage went on to transmit Covid-19 to their family members.
Another cluster has also been found at a university canteen, which has spread among students living in Zhuanghe's university area.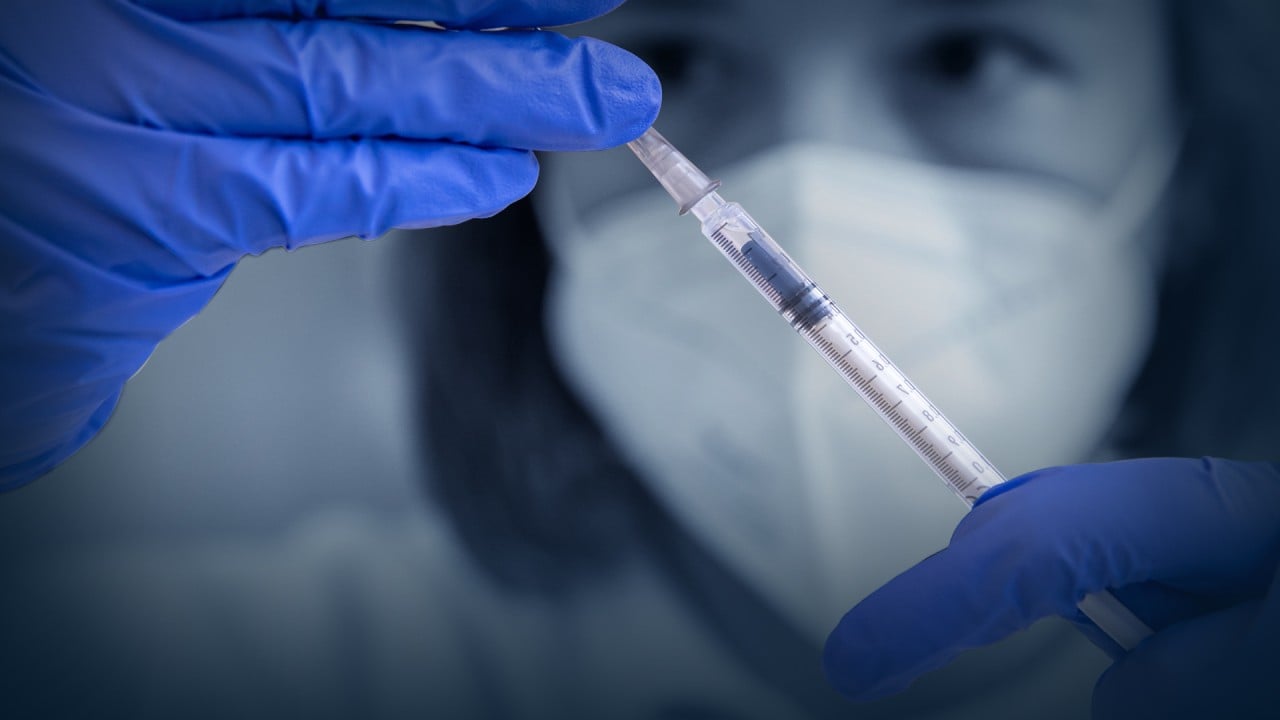 03:51
What is a Covid-19 booster shot? And who should get it?
What is a Covid-19 booster shot? And who should get it?
"Central, provincial, city and county authorities are united … and are simultaneously using big data, information technology and human-to-human monitoring to identify target groups to trace close contacts as soon as possible," Yi Qingdao, the secretary general of the Dalian government, said on Thursday, without elaborating.
Local authorities have also launched mass testing for the city of 7.4 million. As of Thursday, Zhuanghe had conducted five rounds of mass testing, while the rest of Dalian began its second round of testing.
Since Tuesday, Dalian residents have only been allowed to leave the city if they tested negative for the coronavirus within 24 hours and use apps from central and local governments that record their travel history.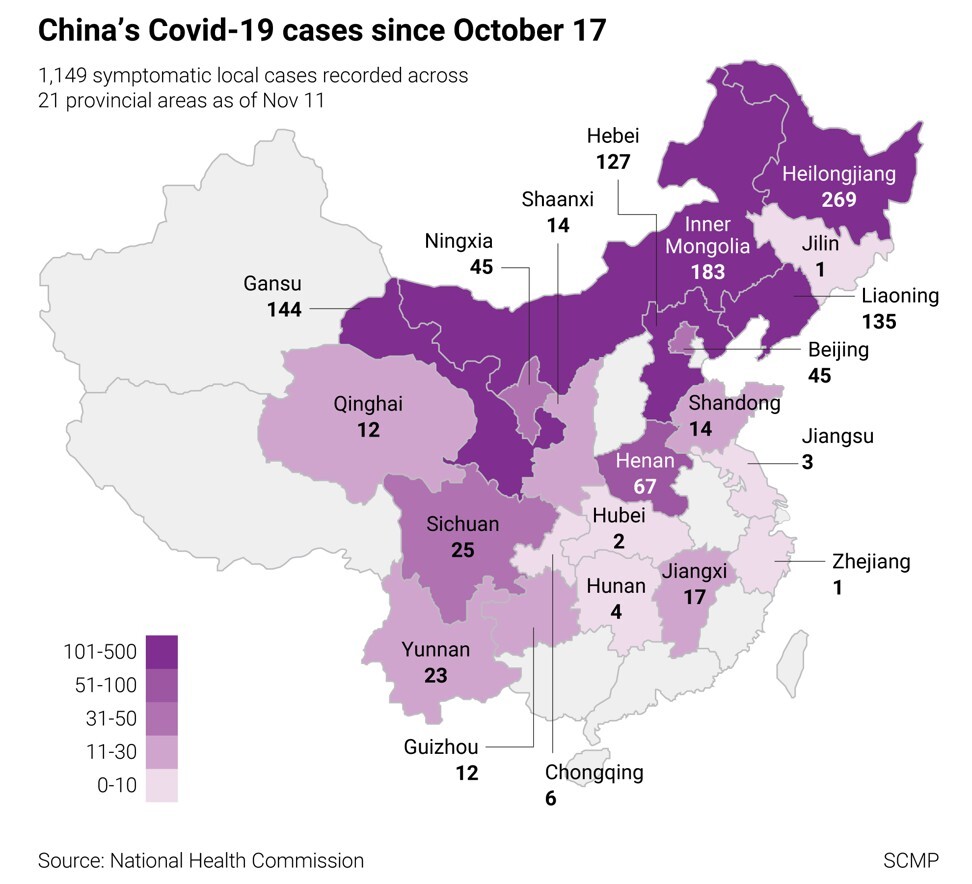 Ma Xiaowei, the director of the National Health Commission, visited Dalian on Thursday to inspect isolation measures.
On the same day, foreign ministry spokesman Wang Wenbin did not respond directly to a question on whether China would ease border restrictions for foreigners.
"China will continue to organise control measures based on the development of the epidemic and on the basis of science," he said. "At the same time, China is willing to arrange for healthy, safe and orderly contact between Chinese and foreign nationals, so long as epidemic controls are safeguarded."
Last week, the anti-epidemic unit of the State Council, China's cabinet, doubled down on the country's zero-Covid policy, saying it conformed with the country's "national situation and scientific principles of control measures".
This article appeared in the South China Morning Post print edition as: Dalian reports most of mainland's new local cases