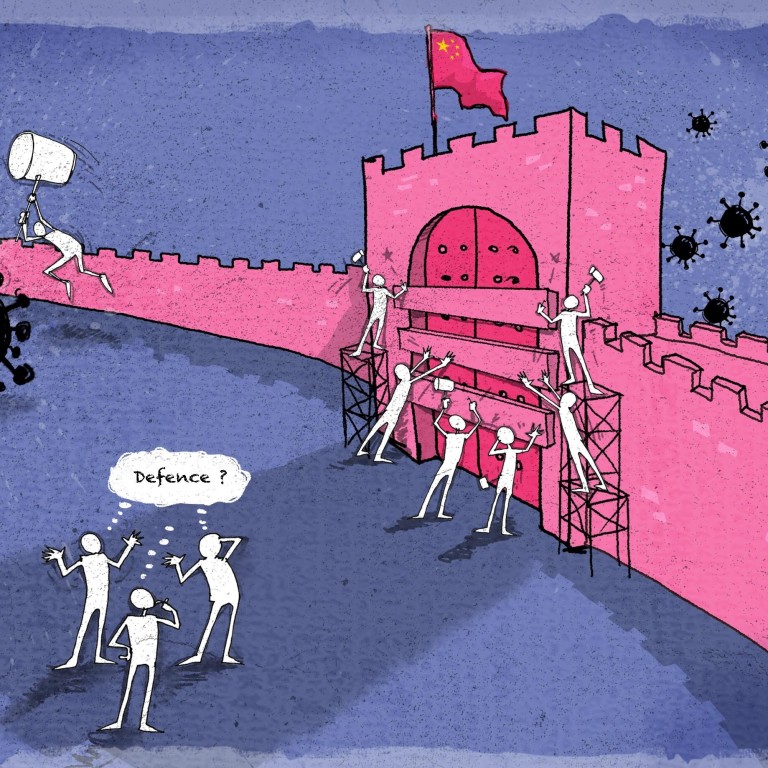 Where is the exit from China's zero tolerance on Covid-19?
The country has kept the disease at bay with tough restrictions but outbreaks are becoming more frequent and containment may not be sustainable
Other nations are looking for their own ways to coexist with the pathogen and make sure that their health systems are not stretched to breaking point
As China enters another winter with
Covid-19
, there is no sign that the coronavirus that causes the disease is going away. There is also no sign that the country will ease its reliance on
"zero-tolerance"
tight controls and restrictions to contain the spread within its borders.
But as other countries look for ways to live with the pathogen and its mutations, there have been questions about just how long China should maintain its fortress-like approach.
Over the past two years, China has contained more than 30 sporadic outbreaks of the coronavirus, including ones caused by the
more contagious Delta variant
.
Its latest outbreak started a month ago and involves more than 1,000 cases in 21 provinces and regions.
In addition to mass vaccination, authorities have largely kept the disease in check with a combination of closed borders, strict lockdowns, long quarantines and repeated testing.
It all adds up to what is called a zero-tolerance policy – a hugely popular approach that has enabled life to return largely to normal in cities free of outbreaks.
It has also been effective, with just two deaths from the disease in the year to November 12.
Professor Liang Wannian, head of a panel of experts advising the government, said China would continue to stick with a "dynamic" zero-tolerance approach, aiming to cut continuous community spread of Covid-19 and reduce deaths with early and strong measures.
Premature relaxation of controls would put the country's hard-won gains at risk, he said.
"The experience from a number of countries is that early relaxation of control measures will lead to increase of Covid-19 cases, severe illnesses and deaths," Liang told state news agency Xinhua.
He said the approach might affect the economy in the short term but containment of outbreaks had proved beneficial in the longer run.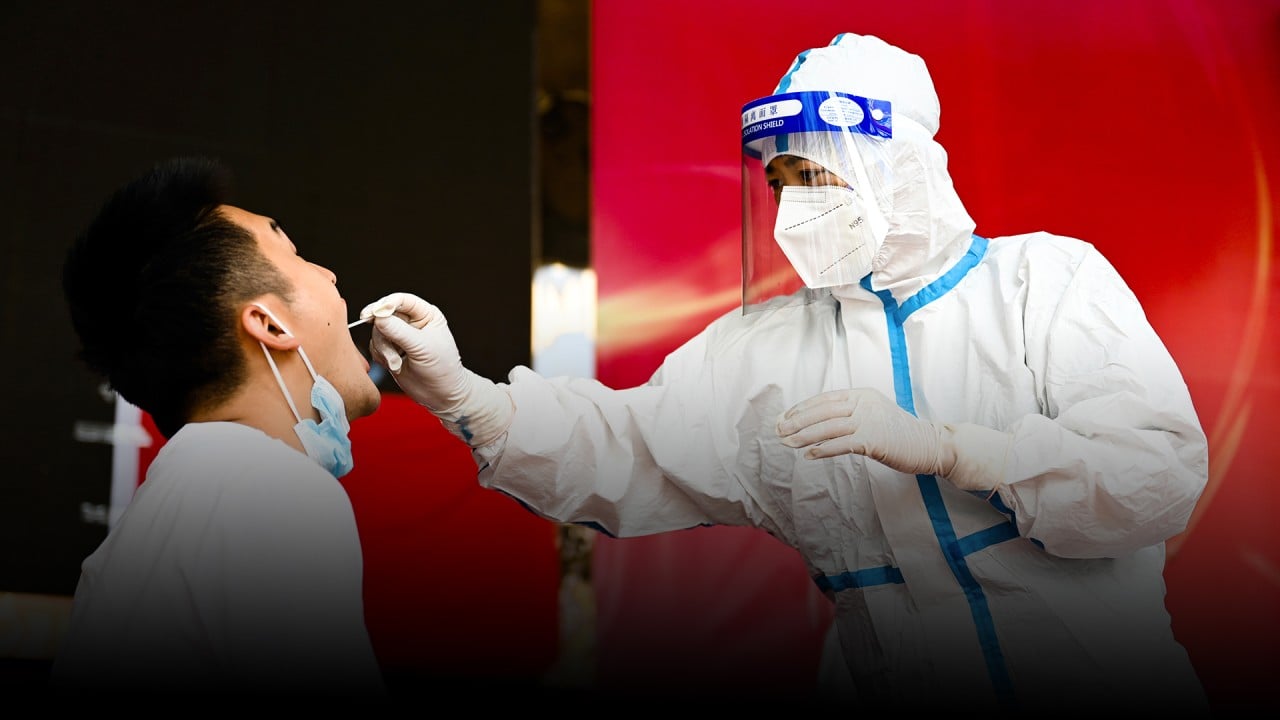 06:05
As more countries ditch 'zero-Covid' policy, why is China opting to 'wait and see'?
As more countries ditch 'zero-Covid' policy, why is China opting to 'wait and see'?
But as much as China has taken pride in almost eliminating the virus within its borders, experts say its approach to containment is not sustainable, and Beijing needs to start looking to build public consensus on Covid-19 measures so that when it eventually has to implement an exit strategy, the change in policy will be more widely accepted.
"One of the rationales to pursue the [zero-tolerance] policy is to show China has done a better job than Western countries in its Covid-19 response and the superiority of the Chinese model," said Yanzhong Huang, a public health policy expert with the Council on Foreign Relations in New York.
"But just because China is the winner in [its initial] pandemic response that doesn't mean it will be the ultimate winner ... That's why an exit strategy is relevant."
Huang said the sporadic cases had become more frequent, affecting more provinces and more people and becoming more costly and difficult to contain those outbreaks.
"That's why you see local governments doubling down measures. There might come a point where the cost is so high and capacity will become incapable of containing the outbreak efficiently," he said.
Some Chinese experts have pointed to pathways for the country to fully relax its controls.
Respiratory specialist Zhong Nanshan
said those pathways included developing effective drug treatments, establishing herd immunity with a high vaccination rate, limiting the Covid-19 death rate to less than 0.1 per cent and keeping the transmission rate of each infected person to between 1 and 1.5 others.
None of these targets appear to be within reach any time soon.
In the meantime, other countries are going down the path of coexistence, choosing to "live with" rather than eliminate the virus while also ensuring that infections did not explode, hospitals were not stretched to breaking point and elderly people were not left vulnerable.
The approach relies on vaccination to reduce risks of hospitalisation and deaths, as well as public health interventions.
"Abandoning zero-Covid does not mean you don't do anything," said Peter Collignon, infectious disease expert and professor at Australian National University's medical school.
Collignon said that if case numbers and hospital admissions rose, some restrictions plus contact tracing would be needed to ensure people at the highest risk of transmitting infections and their close contacts were isolated for at least seven days.
"All of that together decreases ongoing transmission – not eliminated but kept at lower levels so the hospital system is not overwhelmed. All is about 'flattening the curve' and keeping it at relatively low levels," he said.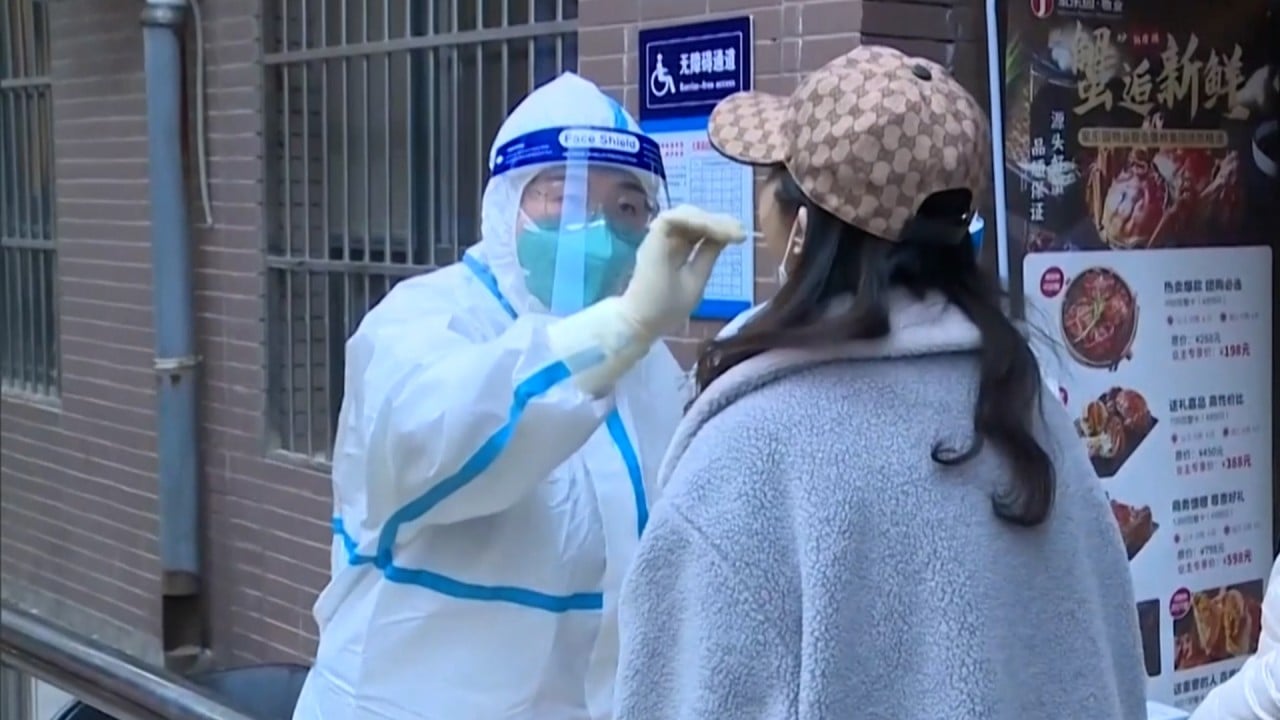 01:51
China steps up zero-tolerance approach to Covid-19 as Delta fears grow ahead of Beijing Olympics
China steps up zero-tolerance approach to Covid-19 as Delta fears grow ahead of Beijing Olympics
Like China, New Zealand has had a zero-tolerance policy on the coronavirus.
Michael Baker, an epidemiologist with the University of Otago and a member of New Zealand's Covid-19 Technical Advisory Group, said modelling indicated that the shift to suppression could mean limited cases and deaths.
"It requires multiple interventions. It needs to use both high vaccine coverage and boosters as well as a mix of public health and social measures, such as border management, mask use, testing, contact tracing, and potentially brief 'lockdowns' to keep case numbers low," Baker said.
"We can also learn from the experience of countries like Australia and Singapore that are going through this transition from Covid-19 elimination to endemic infection to see the impact of different approaches to managing this change."
More than 82 per cent of the population is fully vaccinated and it is slowly expanding quarantine-free travel to about a dozen countries.
Amid the shift, cases have soared from double digits to more than 3,000 a day in its peak last month. Deaths rose from zero to over a dozen in recent days, mostly among unvaccinated people.
"Singapore's experience has been that vaccination alone, even with near complete coverage of the adult population, is not enough to prevent spread of the Delta variant," said Alex Cook, vice-dean of research at the National University of Singapore's Saw Swee Hock School of Public Health.
"However, with the oldest age groups so highly vaccinated here, and now most of those aged 60 or more having received booster doses, the risk of death has fallen to something much more like influenza than the Covid-19 of 2020. That is one of the main reasons for confidence about being able to face a future in which Covid-19 is endemic."
One of the big fears in China is that abandoning the elimination approach would push the health system to a breaking point not seen since the disease was first identified in the central city of Wuhan.
About 50,000 Covid-19 cases were identified in Wuhan and more than 3,800 of them died from the disease in the first four months of what became the pandemic.
An infectious disease expert in Beijing who asked not to be named because he was not authorised to speak to the media said that among doctors, there was no consensus on how much the coronavirus that causes Covid-19 would burden the health system and cause deaths if existing measures were relaxed.
"If it's like the seasonal influenza we should be able to handle it, but if it's higher I don't think the health systems are ready, especially with imbalanced medical resources between the developed cities like Beijing, Shanghai and Guangzhou and other less developed areas," he said.
China has about 4.47 intensive care beds for every 100,000 residents, compared with 34.7 beds per 100,000 in the United States and 29.2 in Germany.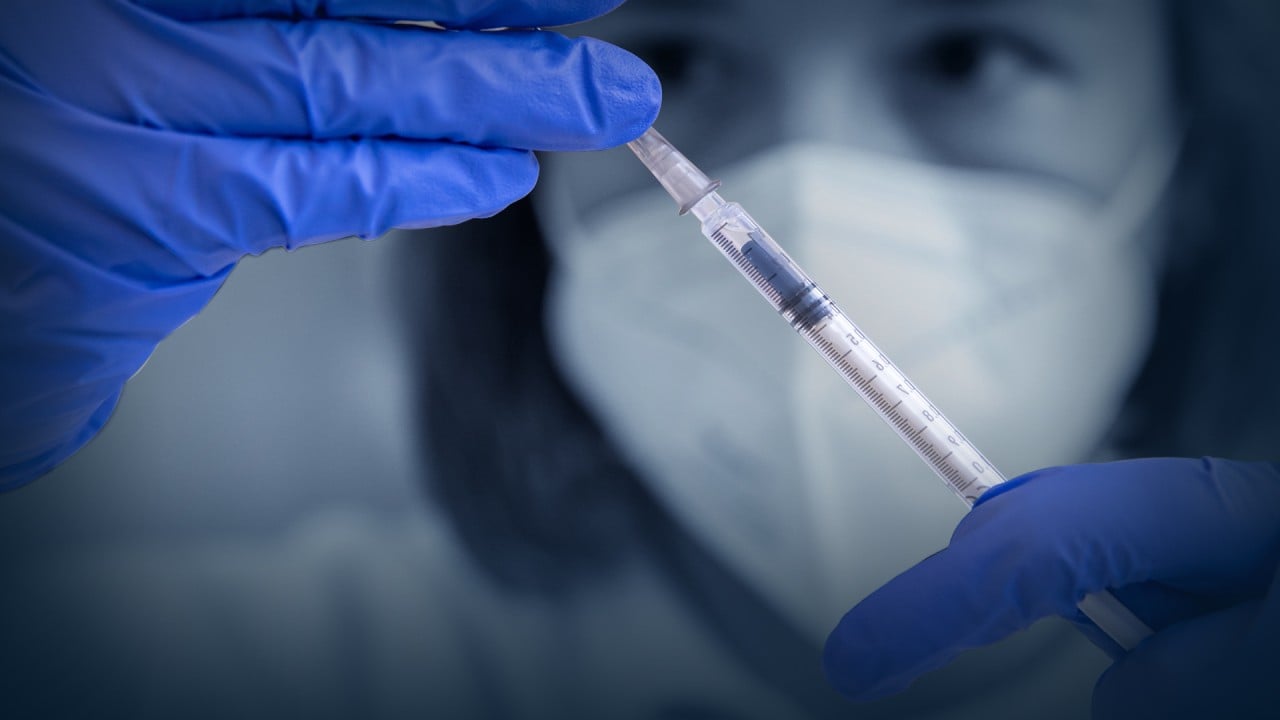 03:51
What is a Covid-19 booster shot? And who should get it?
What is a Covid-19 booster shot? And who should get it?
Covid-19 patients would still need to be treated in designated hospitals or wards, and more beds would be needed to make coexistence more feasible, the expert said.
Collignon said overburdening the health system was "an issue" but vaccination was the key for hospitals to cope.
"We need to get the elderly people vaccinated as much as possible, including the booster shot," he said. "If you want to live with the virus, even at a low level, you need to have high levels of vaccination, particularly among the vulnerable, which is anybody above the age of 60 because that's where most diseases and problems occur."
He estimated that there would need to be a 95 per cent vaccination rate among elderly people and those with immune problems, who have the higher risk of complications.
Another option was to defer non-urgent surgery to make more beds available, he added.
Experts acknowledged that any switch of approach after the zero-tolerance strategy would take a while for the population to accept and it was important for the society to reach a consensus on possible burden.
Baker said the New Zealand public was wary of the switch because an increase in cases and deaths was expected under the new strategy.
"Any move away from elimination means tolerating Covid-19 cases and ultimately deaths in the population," he said.
"It is important that there is a public debate about such a change, and the trade-offs involved, before this change is made."
But in China such debate is "out of the question", according to political scientist Chen Daoyin.
In August, Shanghai infectious diseases expert Zhang Wenhong came under attack for suggesting publicly that China needed to find the wisdom to coexist with the virus in the long run.
"The Covid-19 response has become a political issue in China and the debate about Zhang Wenhong earlier showed this issue has been resolved within the Communist Party with no chance of review or debate in public," Chen said.
This article appeared in the South China Morning Post print edition as: Building a great wall against coronavirus