Science
Get more with myNEWS
A personalised news feed of stories that matter to you
Learn more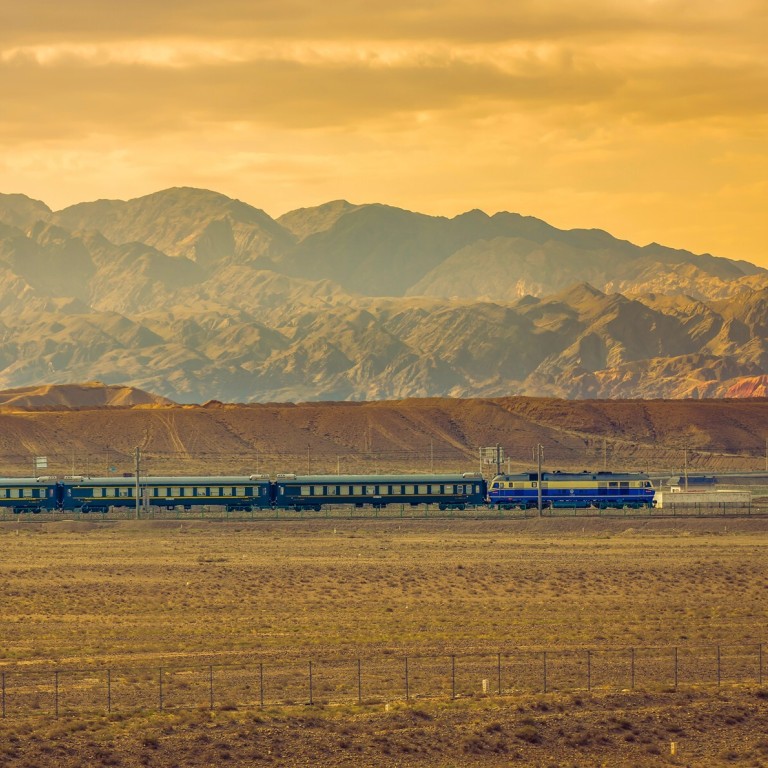 Why China's longest high-speed railway is slowing down
The 1,776km Urumqi-Lanzhou line runs through the Gobi Desert, where severe sandstorms may be causing drag and damage to trains, a study finds
Creative engineering to tackle the problem won't come cheap, but money is just one of many considerations, a railway scientist in Beijing points out
China's first
high-speed rail line
across the Gobi Desert is slowing down, and the desert may be to blame.
Severe sandstorms could have seriously affected operations, a new study by Chinese scientists suggests, after travellers in recent years questioned the line's bullet credentials.
The 1,776km line from
Xinjiang
's capital Urumqi to Lanzhou in Gansu province – also the world's longest high-speed railway – opened seven years ago. The track was built on a costly, ballast-free foundation able to remain stable at vastly different temperatures and allowing speeds of up to 350km/h.
However, strong winds carrying large amounts of sand could increase the drag on bullet trains by nearly a third, while causing serious erosion on the train body, windscreen and wheels, researchers led by mechanical engineering professor Jin Afang at
Xinjiang
University found.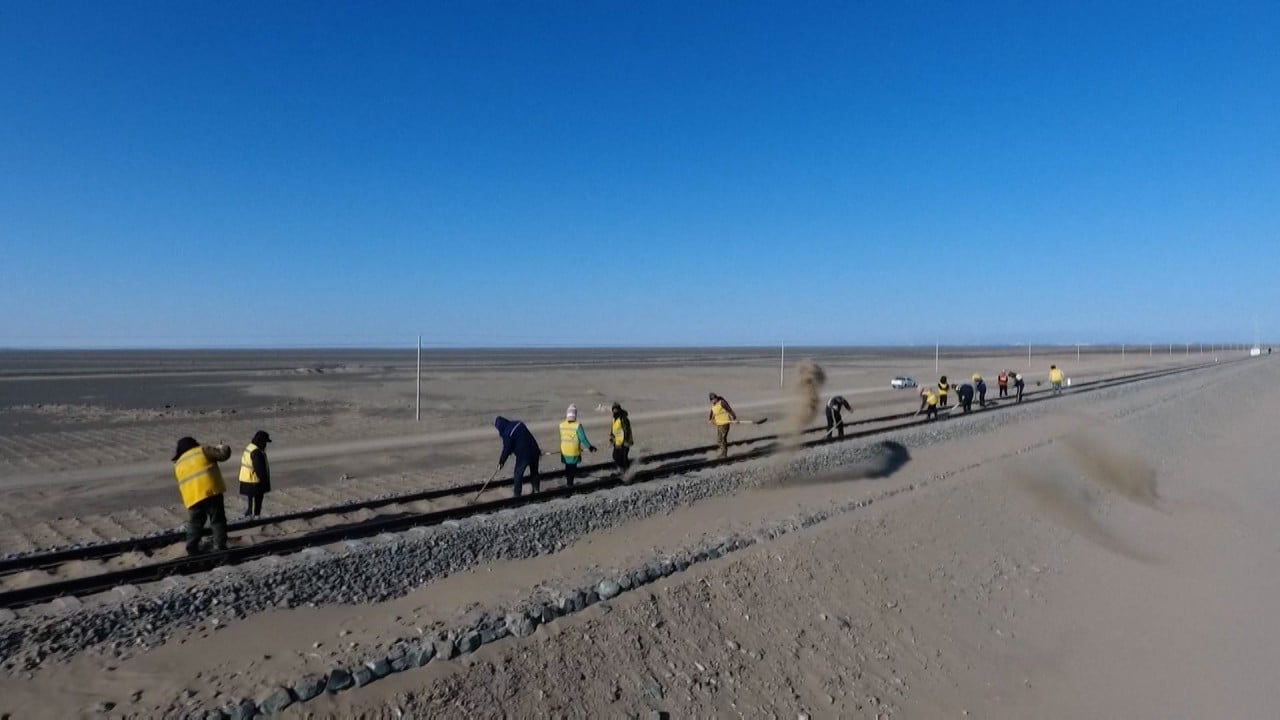 01:26
Chinese workers on mission to ensure safety of desert railway
Chinese workers on mission to ensure safety of desert railway
The top speed was capped at 250km/h after the service launched in 2014. But in recent years, the speed in many sections had been reduced to 200km/h or below, prompting complaints from travellers that the railway – built at a cost of 143.5 billion yuan (US$22.5 billion) – did not live up to its name.
While operational data on the
Xinjiang
-Lanzhou line is not publicly available, computer modelling by Jin and her colleagues at Xinjiang University suggests that, even at the current top speed of 200km/h, the large grains of sand typical of the Gobi Desert could cause external components of the train to lose a tenth of their paintwork after a moderate storm.
"Choosing elastic coating material that can reduce erosion and wear of particles on the impact surface is critical [for safe operation]," Jin's team said in their paper published in the domestic peer-reviewed journal Machinery Design and Manufacture earlier this month.
The Urumqi-Lanzhou high-speed railway is a strategic infrastructure project connecting the far western Xinjiang Uygur autonomous region to the rest of China.
It is expected to boost regional development and play an important role in the
Belt and Road Initiative
, by strengthening economic ties between western China and countries on the Eurasian continent.
Built in just five years, it is the world's first high-speed rail to run through a desert. The track also stretches through the high-altitude Qilian mountain range, and trains must tackle five strong-wind zones along the way.
Resource-rich Xinjiang is the largest province-level division of China by area. But it is sparsely populated, with towns and cities set huge distances apart, and inconvenient land transport has long affected governance. But the hostile natural environment rendered high speed-rail construction in Xinjiang extremely difficult.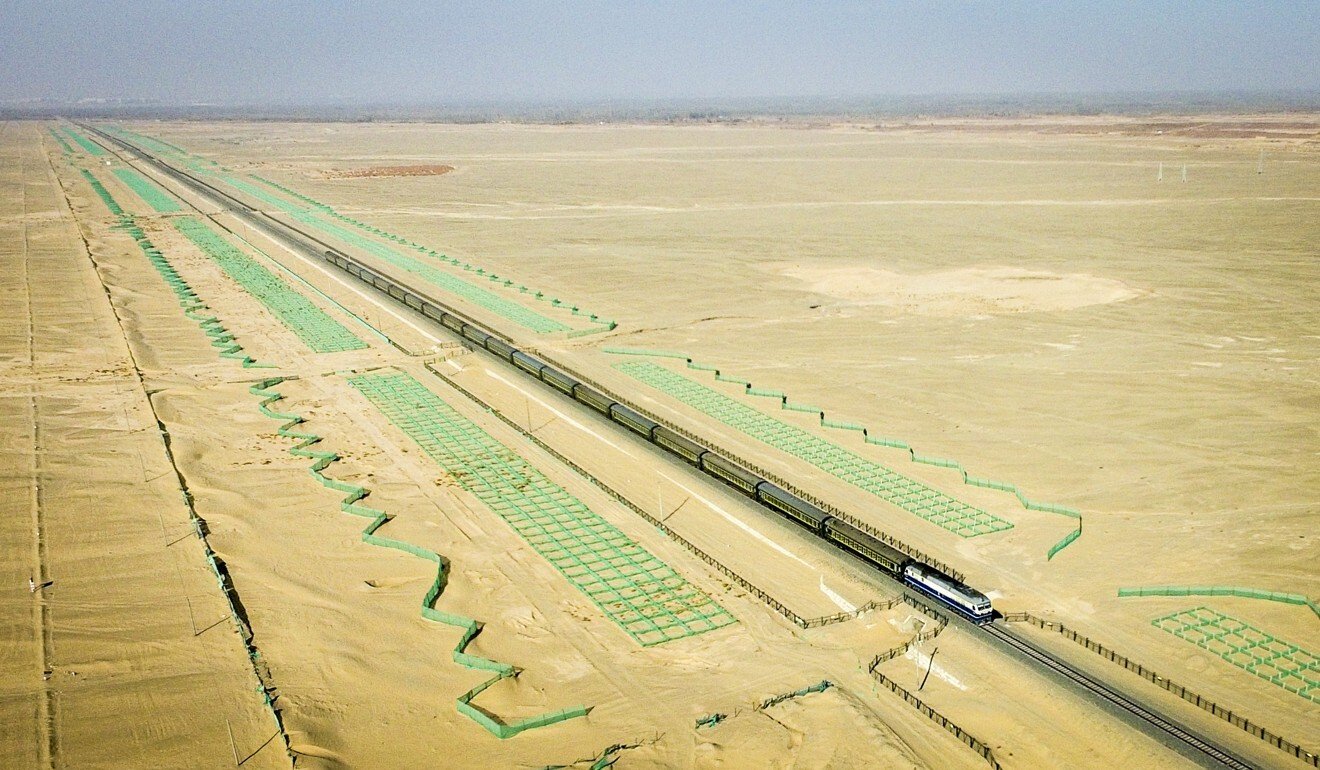 Even for low-speed trains in the region, the wind could be a significant risk factor.
"In recent years, high winds have derailed 13 [regular speed] trains, with 79 carriages overturned, causing a major impact on the safety of passengers and economic activities," the researchers said.
Their computer simulation based on the Gobi landscape found that sandstorms not only affected the front of a high-speed train running against the wind, but could even generate strong turbulence able to destabilise the rear section. The greater the speed, the more difficult it would be to keep a train on the tracks during a storm, according to Jin and her team.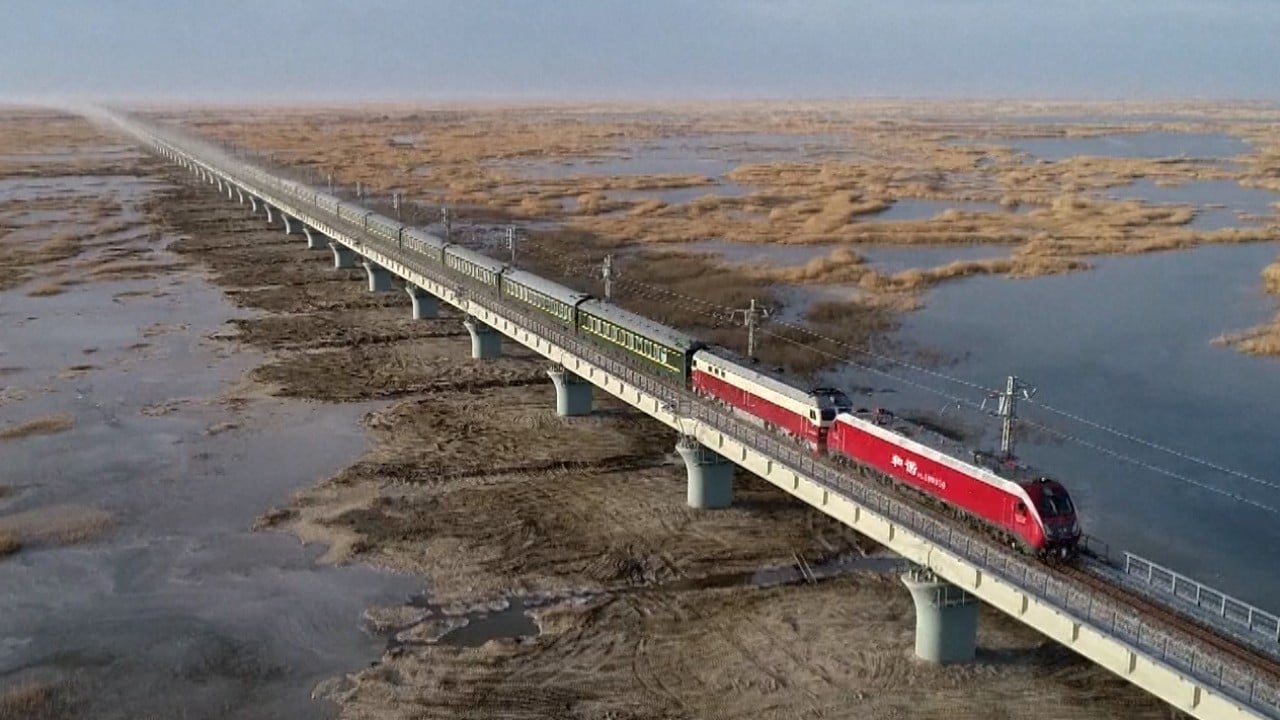 01:28
China builds over 4,000km of railway in 2020
China builds over 4,000km of railway in 2020
Half of the high-speed line has to go through uninhabitable valleys recording some of the strongest winds on the planet, according to a study in July led by engineering scientist Wang Dashuai at the Henan High-speed Railway Operation and Maintenance Engineering Research Centre.
For two-thirds of the year, these areas are buffeted by storms with wind speeds of up to 60 metres per second – the highest limit for measuring instruments at most weather stations.
"In a strong wind environment, a high-energy wind-sand flow can form easily," Wang and his colleagues noted in their study published in the Railway Standard Design journal.
But all high-speed trains have stayed on track even during such fierce winds. This is because of a large number of alarm systems planted along the tracks, capable of forcing a train to stop should the wind speed exceed a safety threshold.
Hundreds of kilometres of walls were also erected on both sides of the rail line to reduce the direct impact of winds and sand on trains. In the windiest areas, huge tunnels of steel and concrete were built to create a more protected environment for trains to pass through.
These additional infrastructures were expensive to build, and they were not perfect. Some of the walls, for instance, were almost buried in sand after a few years. Train drivers also reported rocking motions when coming out of a tunnel amid strong winds.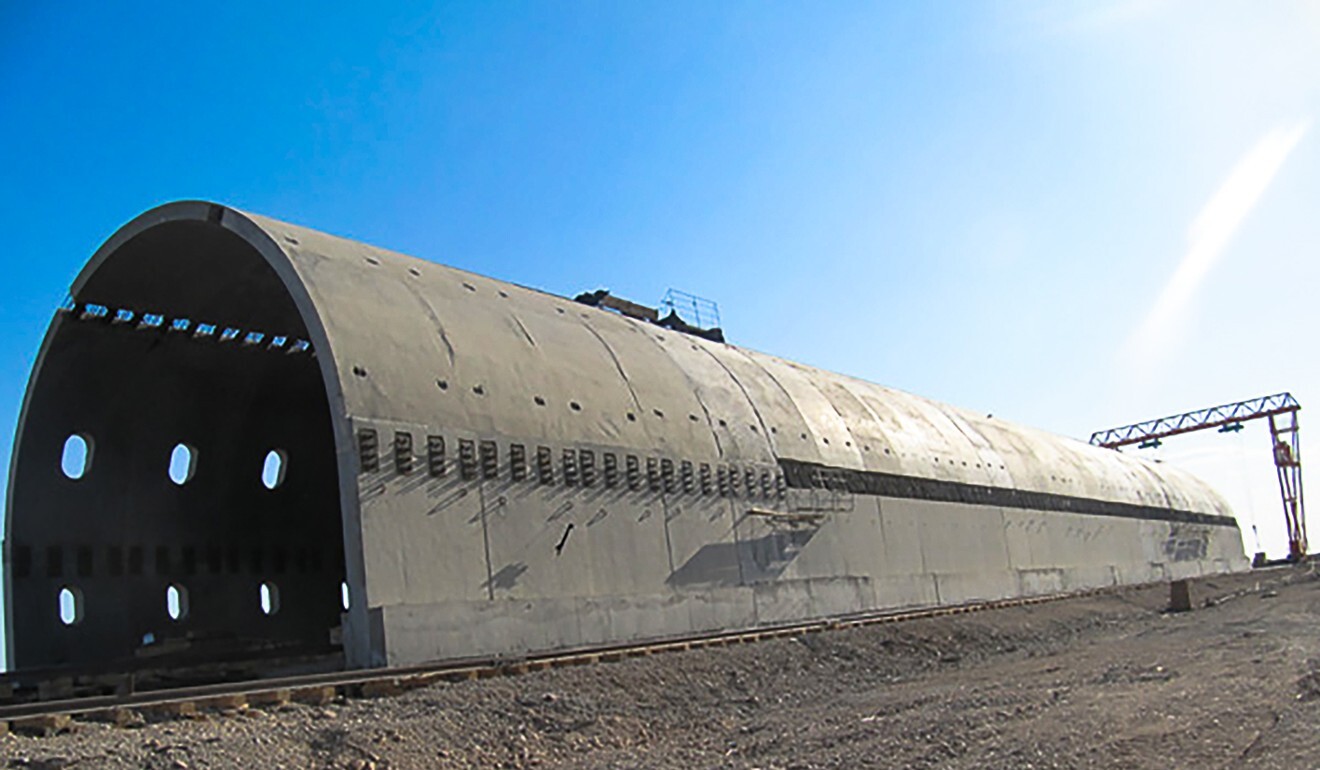 Chinese scientists and engineers are now developing new solutions, such as creating carefully designed holes on the protective walls to create turbulence that propel the sand away, and new air streaming structures at the tunnel exits, according to Wang.
The government plans to invest billions of yuan more to implement these upgrades and eventually increase the top operational speed to 350km/h, according to some official documents.
A railway engineering scientist at Beijing Jiaotong University pointed out that problems caused by strong sandstorms could be solved by creative engineering methods, but they would inevitably raise the cost of construction, maintenance and operation.
"But for the government, money is just one of many considerations," said the researcher who requested not to be named due to the sensitivity of the issue.
The railway transports about 10 million passengers a year, more than a third of the Xinjiang population. It also passes through a number of military bases, including nuclear weapon launch facilities.
"Only Chinese [engineers] are building high-speed rail lines in deserts," he said.
In Saudi Arabia, China helped to build a high-speed line from Mecca to Medina. Trains on the 453km Haramain high-speed railway operate at speeds of up to 300km/h.
Winds in the Middle East are not as strong as those in the Gobi Desert, and the sand particles are finer. But the project still turned out to be more challenging than expected. Construction started in 2009, the same time as the Xinjiang-Lanzhou line, but the project could not be completed until 2018.