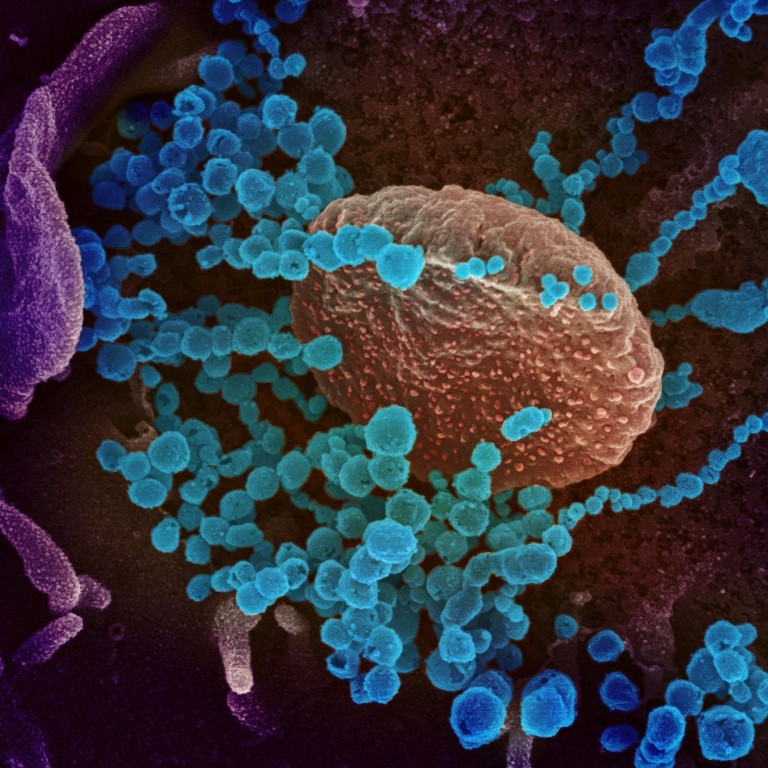 Omicron coronavirus variant has more than double the mutations of Delta, Italian lab image shows
Image created by researchers in Rome shows 43 spike protein mutations for the newest variant, compared to 18 for Delta
While heavy mutation is confirmed, transmissibility and severity of illness caused remain to be seen
Italian researchers have published the first image of the
Covid-19 Omicron variant
, confirming expectations that the new strain was a highly mutated version of the original
coronavirus
.
However, while its
identification
earlier this week has sparked worldwide alarm, the transmissibility of Omicron and the severity of illness it can cause have yet to be determined.
The image of the variant, published on Saturday, was derived from research carried out at the Bambino Gesù Hospital in Rome. The study was coordinated by Professor Carlo Federico Perno and supervised by Professor Claudia Alteri from the State University of Milan.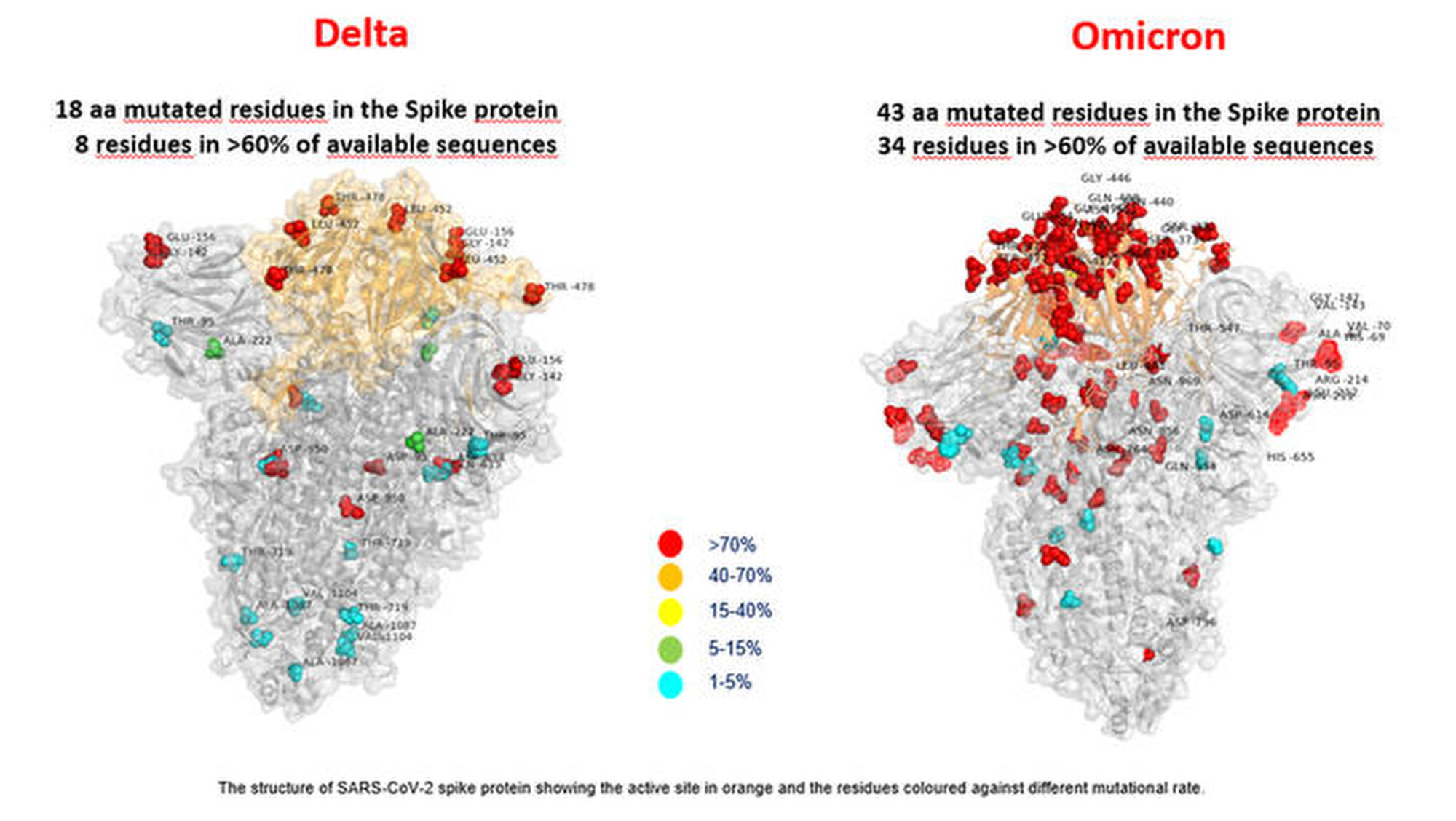 The image displays the structure of the Omicron spike protein beside that of the Delta variant, revealing a far higher rate of mutation. The spike protein is the part of the virus crucial for it to enter human cells, and the part that a vaccine targets.
Germany, Italy and the United Kingdom all reported cases on Saturday.
Italy also reported its first Omicron case in Milan on Saturday – a traveller who had been to Mozambique.
The representation produced by the Italian researchers showed that the newest coronavirus variant had 43 spike protein mutations, compared to 18 for the Delta variant.
These mutations are also concentrated in an area that interacts with human cells, according to the research.
However, "this does not automatically mean that these variations are more dangerous, simply that the virus has further adapted to the human species by generating another variant," Italian media quoted the researchers as saying.
"Further studies will tell us if this adaptation is neutral, less dangerous, or more dangerous."