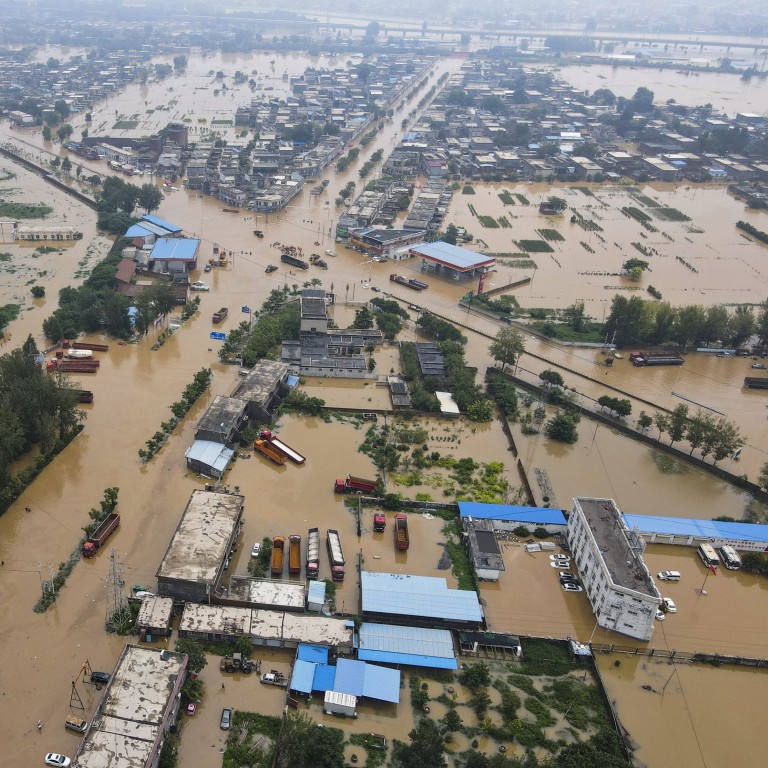 China saw record high temperatures and more extreme weather events last year
The China Meteorological Administration says the nationwide average of 10.7C was around one degree higher than normal
The year also saw higher than average rainfall in some places, droughts in others and devastating floods in Henan province
Last year was China's hottest on record and saw more extreme weather events than usual, according to the national weather service.
The China Meteorological Administration (CMA) said the average temperature in 2021 was 10.7 degrees Celsius (51.3 degrees Fahrenheit), one degree higher than normal in recent years and the highest since 1961, the earliest year for which data is available.
In total 12 provinces saw record high temperatures, including the country's main economic hub around the Yangtze delta of Zhejiang and Jiangsu.
CMA spokesman Song Shanyun told a press conference on Wednesday that more extreme, widespread and frequent weather events were recorded last year than usual, according to official news agency Xinhua.
He said average rainfall in 2021 was 671.3mm, 6.8 per cent more than usual in recent years.
The northern region recorded the second highest total on record at 697.9mm, more than 40 per cent higher than the average.
The CMA said Zhengzhou saw a record rainfall of 201.9mm per hour during the floods, which killed hundreds of people and affected millions.
Last year also saw strong dust storms and droughts, with the south seeing back-to-back droughts in autumn and winter.
Nationwide, the average number of days where the temperature was 35 degrees or higher stood at 12, the second highest total on record.
Song said this month the temperature across most of the country is expected to be normal or slightly higher than average for this time of the year, but more than a dozen provinces will be 1 to 2 degrees warmer than in previous years.
Jia Xiaolong, deputy head of the National Climate Centre, said the situation last year had been abnormal.
Italian Prime Minister Mario Draghi said all member states had agreed for the first time on the importance of keeping global warming at 1.5 degrees above pre-industrial levels, which scientists say is vital for avoiding catastrophe.
However, China had previously committed to reaching peak carbon emissions by 2030 and achieving carbon neutrality by 2060. In October the country released a white paper outlining its latest plans to tackle climate change.