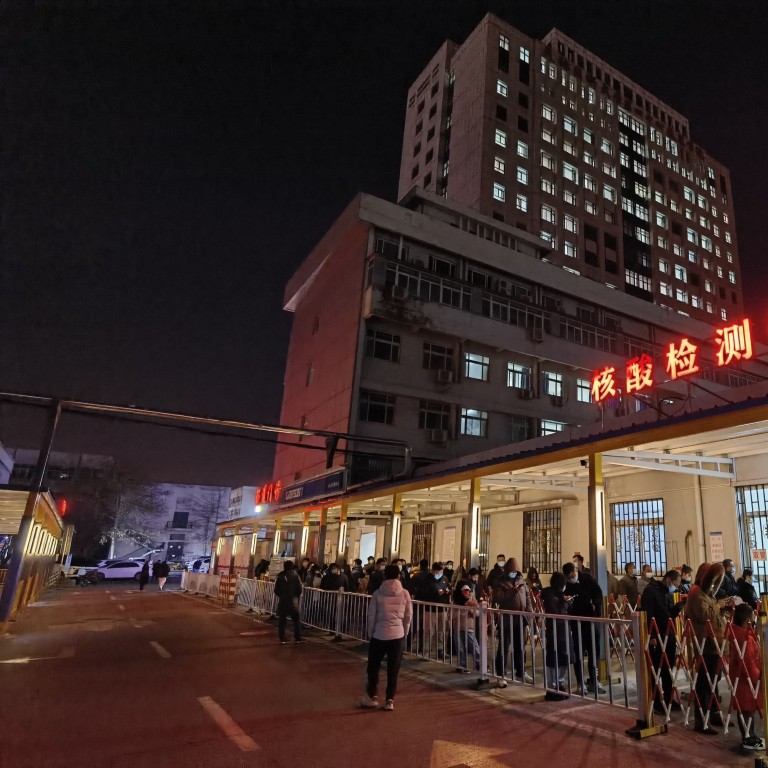 2 Omicron cases among 20 in one district spark citywide testing in China's Tianjin
The two Omicron cases are epidemiologically linked but have no travel history, while the other 18 are listed as close contacts
Some metro stations, bus routes and tourist attractions shut, as residents assured of adequate food supplies
The northern Chinese port city of Tianjin launched citywide testing on Sunday after detecting 20 local
Covid-19 infections
in a single district, two of them caused by the highly transmissible Omicron variant.
Genome sequencing showed the two Omicron cases were epidemiologically linked, city authorities said. One is a member of staff at an after-school care programme and the other is a primary school pupil. The rest of the cases were discovered when close contacts of the first two patients were tested.
All 20 were detected in Jinnan district of Tianjin, a city of about 14 million. Further epidemiological studies are under way.
Nankai district also reported one case, but there was no information on the variant involved.
The others infected in Jinnan were students who went to the same care programme or school, and their parents. All face-to-face off-campus tutoring and training have been suspended as of Saturday.
"The 18 cases have been transmitted across at least three generations, judging from the relationship between the cases and the transmission chain," deputy director of Tianjin Centre of Disease Control and Prevention Zhang Ying said on Saturday evening.
"The community spread may have been taking place for a certain period of time, although the cases were only discovered early [Saturday] morning," Zhang said, adding that more cases were likely to be found in mass testing.
Health authorities said the care staff infected with Omicron did not travel outside the city in the past two weeks, but sequencing did not show that the two cases were related to other imported Omicron infections.
Tianjin was the
first Chinese city
to report the new variant, when it was detected in an overseas returnee in mid-December. The city is two hours' drive from Beijing and a major gateway to the Chinese capital. Beijing will be hosting the
2022 Winter Olympics
in less than a month's time.
Tianjin closed some metro stations, bus routes and tourist attractions as a precautionary measure on Sunday, and called off a teaching qualification exam.
Residents have also been asked not to leave the city unless necessary. Tianjin Airlines said passengers with domestic flight tickets through to January 28 were eligible for a refund or free rebooking.
The Tianjin commerce commission said it had activated an emergency plan to ensure a stable supply of food and daily necessities. The city's current stock of rice, noodles and oil could last 30 days, while fresh vegetable supplies would be enough for three to four days, it said.
This followed a national directive to safeguard supplies of essential goods ahead of the upcoming Lunar New Year holiday, celebrated as Spring Festival in mainland China, as well as the February 4-20 Beijing Olympics and annual parliamentary meetings in March.
National Development and Reform Commission official Xu Zhengbin also pledged to ensure adequate supplies to coronavirus-hit areas, including Xian and cities in central Henan province.
Nationwide, China reported 165 confirmed Covid-19 cases on Sunday, with 92 linked to local transmissions and 73 from overseas.
Henan remains the focus of the latest coronavirus outbreak, with 56 community cases reported across five cities and a county.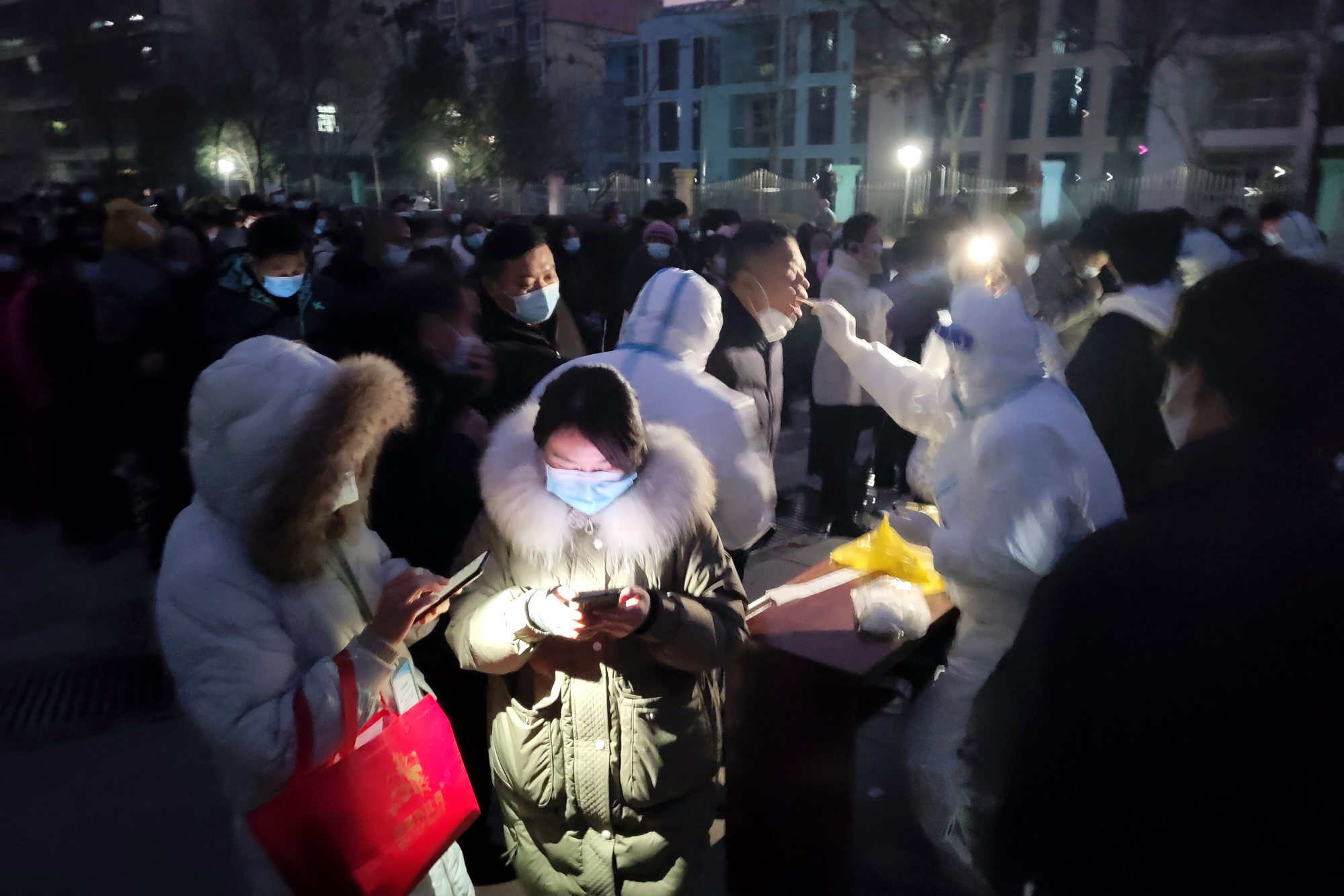 Xian – a northwestern city of 13 million that has been under lockdown for more than two weeks – reported 30 cases amid a waning outbreak, while port city Ningbo in the eastern province of Zhejiang detected two. The southern Chinese tech hub of Shenzhen reported one case.
National Health Commission official He Qinghua said while the situation in Xian had shown signs of abating, more than 170 cases had been linked to the Henan outbreak, including those detected in Shanghai and Zhejiang province.
"Places including Shanghai's Pudong district, Jinhua city in Zhejiang and Zhoukou in Henan are in the early stages of outbreaks with sporadic cases reported in the past days," he told reporters on Saturday.
Authorities will continue to tackle outbreaks with stringent testing, contact-tracing and screening of high-risk populations, as well as community management, He said.
China has fully vaccinated more than 86 per cent of its population of 1.4 billion, according to official data.
Top respiratory expert Zhong Nanshan
said on Thursday
that China had built a certain level of herd immunity against Covid-19 via mass vaccination but would need to boost its power to fight emerging variants.