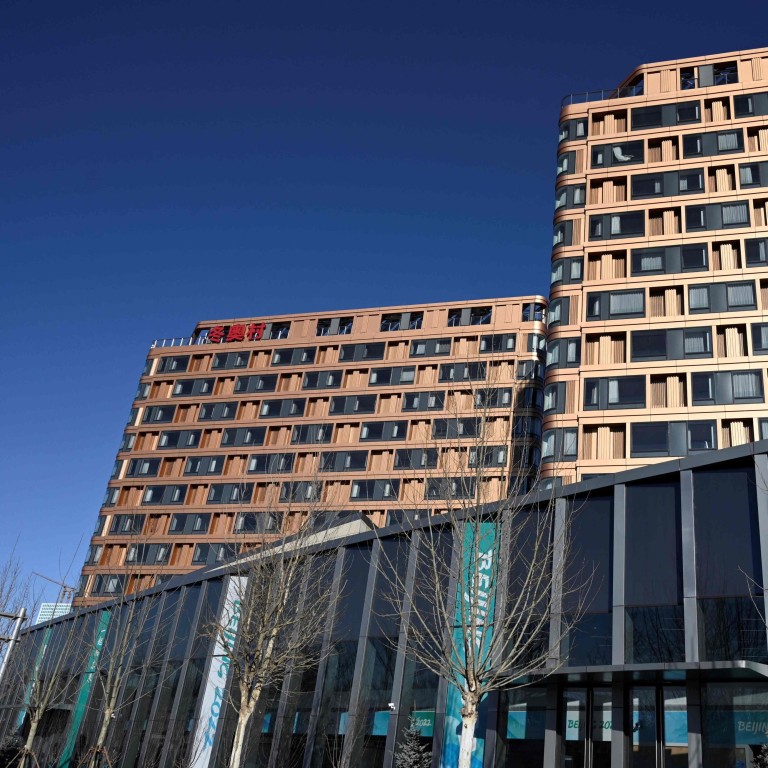 Beijing authorities warn residents not to try to help Olympic vehicles if they are involved in a road accident because of strict Covid controls
An isolation bubble is now in force for the 2022 Winter Games, which means residents of the Chinese capital must shun all contact with those involved
Vehicles involved in the Games have designated lanes and 'professionals' will be sent to deal with any road accidents that may happen
The Beijing city authorities have told residents to avoid all contact with Olympic vehicles, not even trying to help after a road accident, as the Chinese capital tightened its
Covid-19
rules ahead of next month's
Winter Games
.
The city's traffic management bureau said on Sunday that residents who are involved in an accident with one of the vehicles ferrying athletes, coaches and officials should not ask drivers and passengers to get out but wait for "professionals" to arrive on the scene.
"To effectively prevent pandemic risks, overseas Olympic-related personnel and relevant domestic security personnel will be under full-process, fully closed, point-to-point closed-loop management," the local police told Beijing Daily on Sunday.
The local government also called on residents to give way to vehicles carrying designated Olympic logos on the roads and keep their distance in the event of a road accident.
Last month the organising committee announced that special lanes would be set aside for Olympic and Paralympic traffic between January 21 and March 16.
China has imposed ­stringent requirements for the Games, requiring everyone within the closed-loop to take daily coronavirus tests, banning overseas spectators and urging those attending not to shout or cheer in support of the athletes.
Chongli in Hebei, where many of the skiing and snowboarding events will take place, has closed all major local ski resorts and scenic areas to visitors until March 30.
With less than a month to go before the start of the Beijing Games, the capital is on high alert following a number of Covid outbreaks across the country despite the authorities' zero-tolerance approach.
Of particular concern is Tianjin, a neighbouring municipality where many people who work in Beijing live, which reported the country's first local cases of the highly transmissible Omicron variant.
The port city started testing its 13.8 million residents on Sunday after recording 20 positive cases, including two Omicron.
The Beijing Centre for Disease Prevention and Control urged people not to travel between the two cities and said Tianjin residents with jobs in Beijing should work from home.
"[Lunar New Year] is approaching … the Beijing Winter Olympic Games and Paralympic Games are just around the corner, pandemic prevention and control cannot be relaxed for a moment," the CDC said.