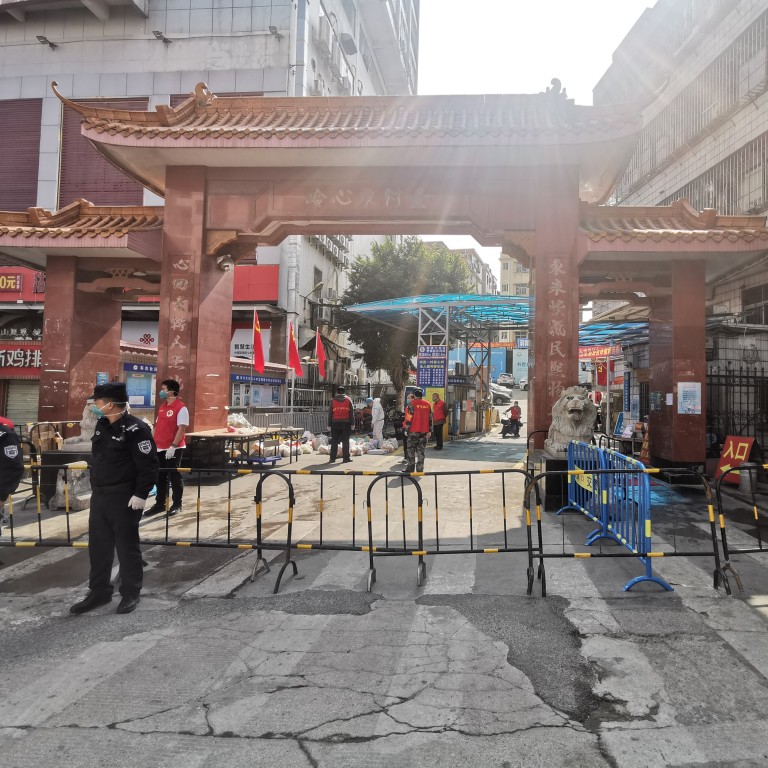 Coronavirus: Latest Shenzhen cases from same transmission chain linked to imported goods
All four new infections were identified through close contacts of previous cases, with three from the same family
The strain has not been seen before in China and is believed to have entered the country via a contaminated food import
Four more
Covid-19
cases have been detected in the southern Chinese city of Shenzhen, bringing the total in eight in the latest outbreak,
traced to imported goods
.
The Shenzhen Health Commission said they all belonged to the same chain of transmission as the previous cases and had been identified through monitoring and testing of their close contacts. Three of the latest cases are from the same family.
The patients have been sent to Shenzhen No 3 People's Hospital for quarantine and treatment, and their close contacts are being investigated. Their residential and workplaces have been placed under restrictions and any public places they visited disinfected.
The health authorities urged residents of Shenzhen – a tech hub and one of China's major ports – to take precautions, wear masks, keep social distance and avoid mass gatherings.
The city has been on high alert since Friday, when routine screening picked up the Delta variant in a married couple. Public parks are shut, intercity buses have been taken off the roads, and Shenzhen's 12.5 million residents have completed a compulsory mass screening.
On Monday, city authorities said an epidemiological investigation had found the strain to be different from other local cases elsewhere in China – including Hong Kong – and other recent imported cases in Shenzhen.
It is suspected this variant may have come from contaminated goods brought in from overseas. China has
repeatedly cited
cold chain supply channels as possible sources of Covid-19 infection, although it is not a widely shared view elsewhere.
The Shenzhen Centre for Disease Control and Prevention said on Monday residents should avoid buying overseas products unless absolutely necessary.
The CDC also cautioned against buying merchandise from Chinese cities which are also experiencing outbreaks of Covid-19.
Across China, 192 new Covid-19 cases were reported as of midnight on Monday – 110 of them locally acquired, according to the National Health Commission. Of these, 87 were identified in three cities in the central province of Henan.
In the country's northwest, 13 cases were reported in Xian, the provincial capital of Shaanxi, which has been battling a local outbreak since December. There were also 10 new infections in Tianjin, another hotspot in northeastern China.