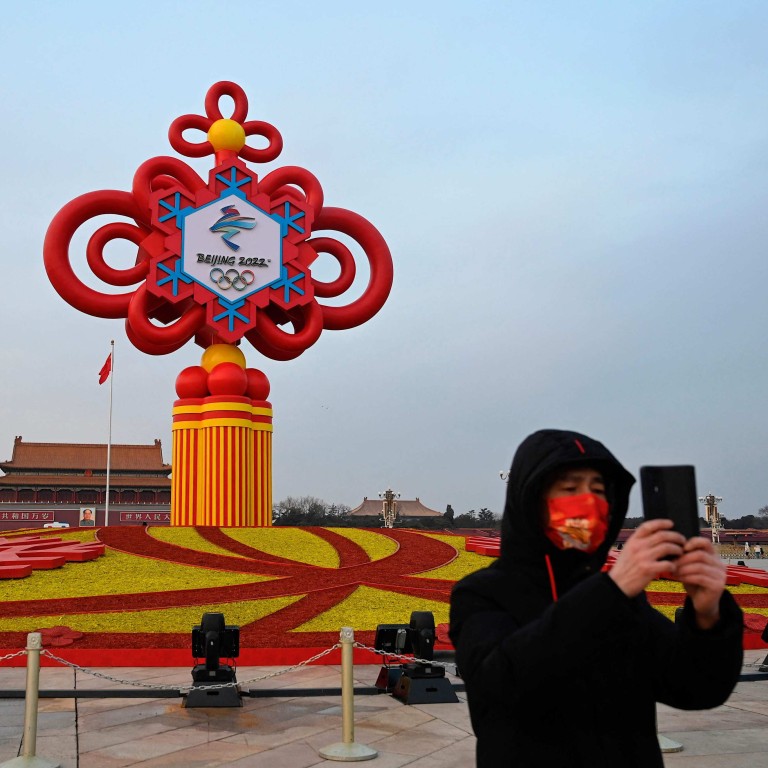 Beijing Winter Olympics will have shortened torch relay as capital records more Covid-19 cases
Officials warn that the Chinese capital faces a 'complicated and severe' battle to stop Delta and Omicron spreading
Beijing 2022 organisers are stepping up efforts to isolate the event, unveiling plans for a relay inside the closed-loop bubble
The
Winter Olympic
organisers announced the torch relay would be held within a closed bubble as officials in the Chinese capital warned it faced a "severe" battle against the Delta and
Omicron strains
of Covid-19.
By Friday afternoon the city had reported seven new symptomatic and five asymptomatic local cases.
Pang Xinghuo, deputy director of the Beijing Municipal Centre for Disease Prevention and Control, said the capital was now tackling cases from two different sources.
"There are clusters from two different sources. The first one was infected by international mail. There are five local cases of Omicron and they are all in Haidian district," Pang said.
"Another cluster was infected by the cold chain, and they are Delta cases. There are 13 symptomatic cases and five asymptomatic cases. They are found in Chaoyang, Fengtai, and Fangshan districts," she said, describing the situation as "complicated and severe".
China is also the only country in the world promoting the theory that cold-chain supplies could be an important route of transmission and the capital has stepped up its efforts to disinfect international mail and cold food supplies.
Five of the latest symptomatic cases, and three of the asymptomatic cases, involve cold storage workers.
Bo Lan, deputy director of the Fengtai district government, said all cold chain workers in the district had to be tested.
On Thursday Vice-Premier Sun Chunlan inspected the Winter Olympics facilities and ordered local officials to make sure there were no loopholes ahead of the opening ceremony in two weeks' time.
She also said the organisers had conducted drills to make sure the competition could continue in case Covid-19 cases were detected among the athletes or volunteers.
Beijing has established a closed loop for all Winter Olympics events, including the torch relay.
On Friday the Games organising committee said the relay, involving 1,200 torch-bearers, would be held between February 2 and 4 in designated areas of Beijing and neighbouring Hebei province.
The relay is much shorter than usual and the route will include landmarks such as the Great Wall, Beijing Olympic Park and Summer Palace.
The Chinese foreign ministry said the torch-bearers would include Ahmed Shaheed, the United Nations special rapporteur for freedom of religion. Shaheed is the second UN official to attend the Games following UN chief Antonio Guterres.
Pan Xuhong, a spokesman for the city's police, said the force had been cracking down on those violating coronavirus controls, including a man who tried to defy a quarantine order by jumping out of a window and a fish seller who labelled imported products as Chinese.