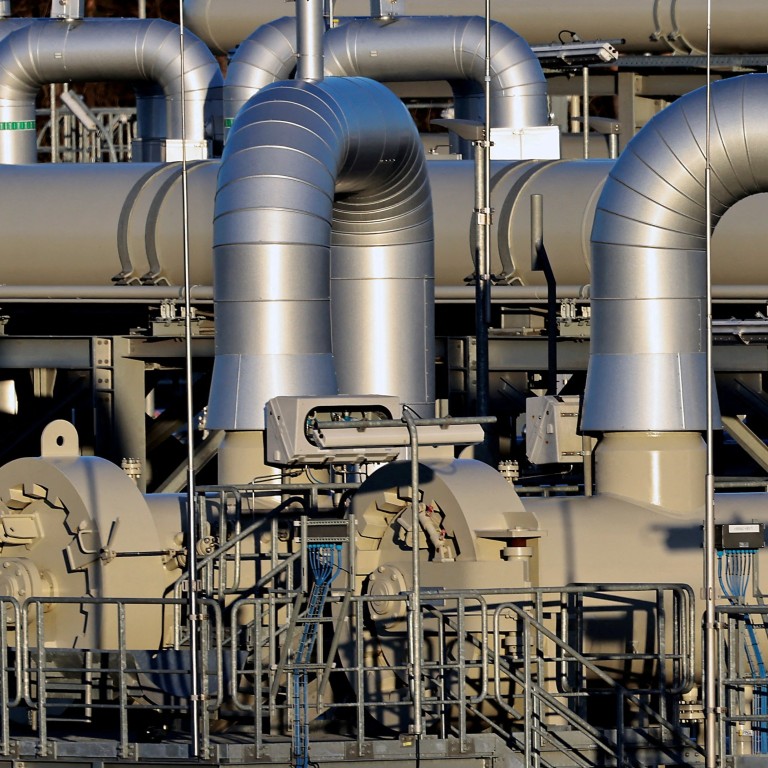 EU unveils plan to cut Russian gas imports by two-thirds this year
Strategy to reduce dependency on Russia includes diversifying supplies, reducing fossil fuel use, improving energy efficiency and using more renewables
European Commission President Ursula von der Leyen says 'we simply cannot rely on a supplier who explicitly threatens us'
The European Commission on Tuesday outlined a plan to cut gas imports from
Russia
by two-thirds before the end of the year, as the EU looks to move away from Russian energy sources following Moscow's invasion of
Ukraine
.
The
European Union
is heavily reliant on Russian fossil fuels – it imports 90 per cent of its gas, and more than 40 per cent of that comes from Russia. It also gets 27 per cent of oil imports and 46 per cent of coal imports from Russia, according to the commission.
To reduce member states' dependency, the EU's executive arm proposed diversifying gas supplies with more liquefied natural gas imports and pipeline imports from countries other than Russia. It also called for reducing fossil fuel use in buildings, homes and industry, and efforts to improve energy efficiency and use more renewables.
Under the plan, the EU's photovoltaic and wind capacities would be doubled by 2025 and tripled by 2030, which the commission said would cut an estimated 170 billion cubic metres of yearly gas consumption by 2030.
It said that if the measures were fully implemented by EU members, the bloc's dependence on Russian gas imports could be cut by two-thirds this year and entirely by the end of the decade.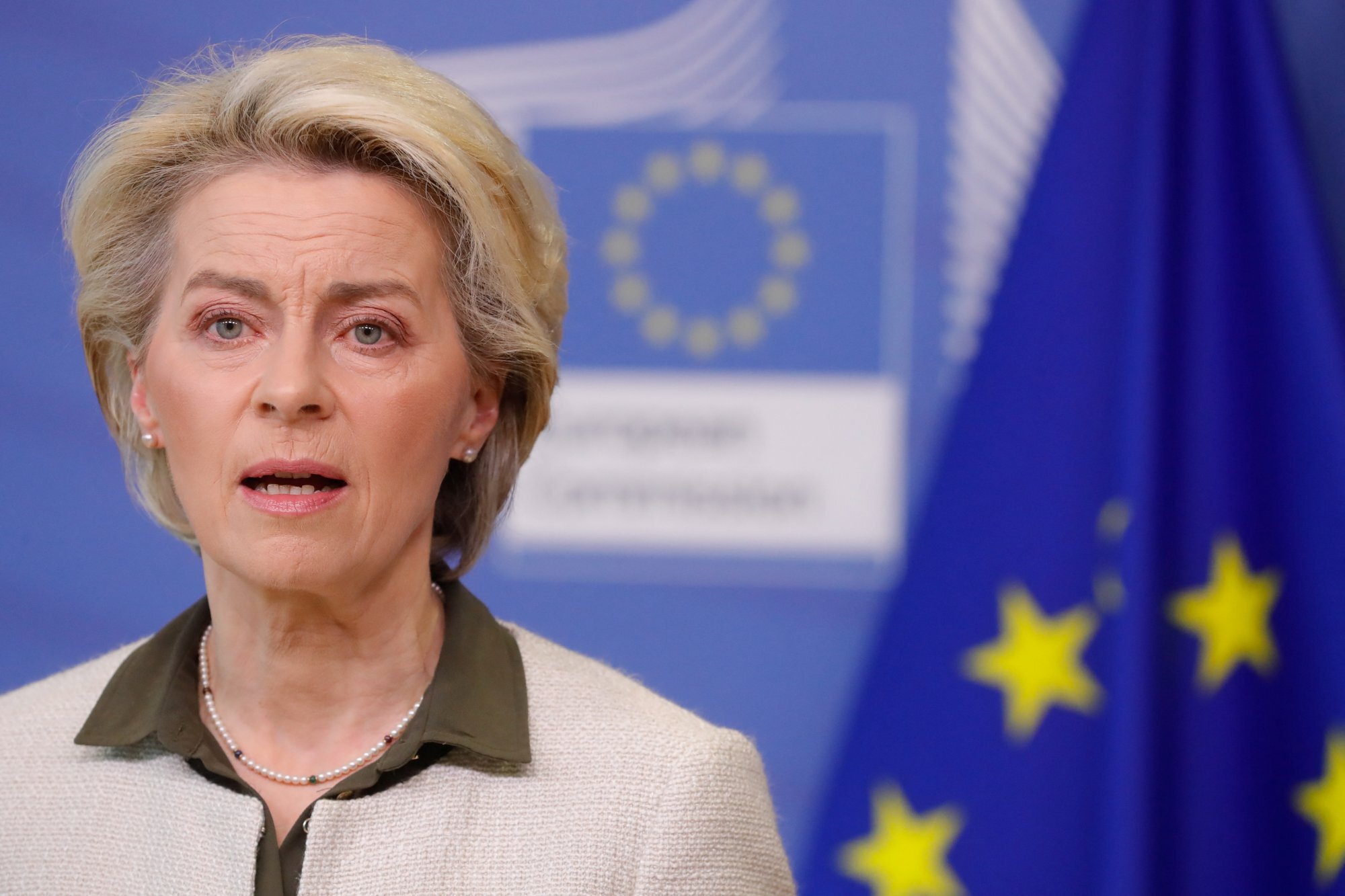 "By the end of this year, we can replace 100 billion cubic metres of gas imports from Russia. That is two-thirds of what we import from them," EU Commission Vice-President Frans Timmermans said on Twitter. "With the plan we outline today, the EU can end its dependence on Russian gas and repower Europe."
Commission President Ursula von der Leyen also called for action to mitigate the impact of rising energy prices, diversify the EU's gas supply for next winter and accelerate the transition to clean energy.
"We must become independent from Russian oil, coal and gas. We simply cannot rely on a supplier who explicitly threatens us," von der Leyen said in a statement, adding that she would discuss the plan with European leaders at Versailles this week.
The proposal came as the United States announced on Tuesday that it would
ban imports of Russian oil and natural gas
. Britain also said it would phase out imports of Russian oil and oil products by the end of 2022, but European countries that rely more heavily on Russian energy sources have not followed suit.
German Chancellor Olaf Scholz on Monday pushed back against calls from the US and Ukraine for a ban on Russian gas and oil imports, saying that energy supplies from Russia remained "essential" for daily life in Europe.
"Europe's supply with energy for heating, for mobility, power supply and for the industry cannot at the moment be secured otherwise," Scholz said in a statement.
The European Commission's proposal is more ambitious than measures proposed by the International Energy Agency last week, which the IEA said could reduce the EU's gas imports from Russia by more than one-third.
They include encouraging people to reduce their thermostat temperature by 1 degree Celsius, speeding up the replacement of gas boilers with heat pumps, improving energy efficiency and more efforts to diversify electricity sources.
German think tank Agora Energiewende has estimated that 8 per cent of current gas demand in the EU could be cut by optimising heating systems and adjusting to lower temperatures in homes, district heating systems and industry.
Michaela Holl, a senior associate at the think tank, said the European Commission "seems to underestimate the degree to which energy savings are needed", both in the short and longer term, to wean the bloc off Russian gas.
"[The plan] relies a lot on supply-side measures with LNG imports playing a big role. However, such imports are more costly than reducing gas use in low-temperature heat in industry," Holl said.
She added that increasing the use of renewables and improving energy efficiency were both crucial policies for energy security.
"The measures to ensure that the EU meets its new 2030 climate and energy ambition and its net zero commitment for 2050 are also the measures that will help the EU get off its dependence on Russian fossil imports, and now even targeted amendments for higher ambition need to be considered," she said, referring to the EU's targets to reduce carbon emissions by at least 55 per cent by 2030 compared to 1990 levels.