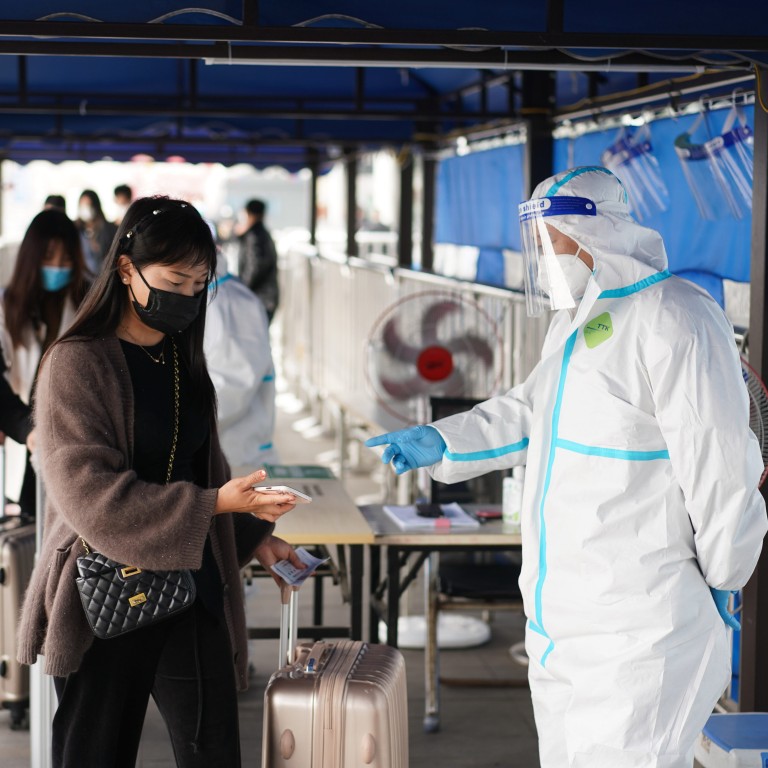 Explainer

|
The colour-coded Covid app that's become part of life in China – despite the red flags
Authorities rely on big data, mainly from the 'health code', and community monitoring to keep track of people's movements
Critics have raised privacy concerns over the system, saying it's a way to exercise mass surveillance and social control
As the pandemic enters its third year,
China
is trying to put more emphasis on targeted responses to cases in its pursuit of zero-Covid, as it seeks to limit the economic and social costs of mass testing and sweeping lockdowns.
To do this, accurate contact tracing and risk prediction is needed. And that relies on people voluntarily reporting their whereabouts, as well as on big data – mainly from
the "health code" mobile app
that is used across mainland China.
Some have raised privacy concerns over the system – which is now required for entry nearly everywhere in China – and questioned whether there is a sufficient legal framework for it.
What is China's 'health code'?
The first health code was developed in February 2020 by the Hangzhou government, and other places soon followed with their own codes.
Now, provinces, regions and municipalities all have their own versions that can be downloaded via popular platforms WeChat and Alipay. (Alipay is run by Ant Group, an affiliate of Alibaba Group Holding, which also owns the South China Morning Post.)
They require real-name registration and generate a colour code – green, yellow or red – that indicates the person's Covid-19 risk level.
When your code is green, it means you have not been exposed to any potential cases or been to any risky areas, and you can travel, dine and work as usual. Yellow and red codes result in restrictions such as not being allowed into restaurants, coffee shops, public transport or hotels, and not being able to leave the city.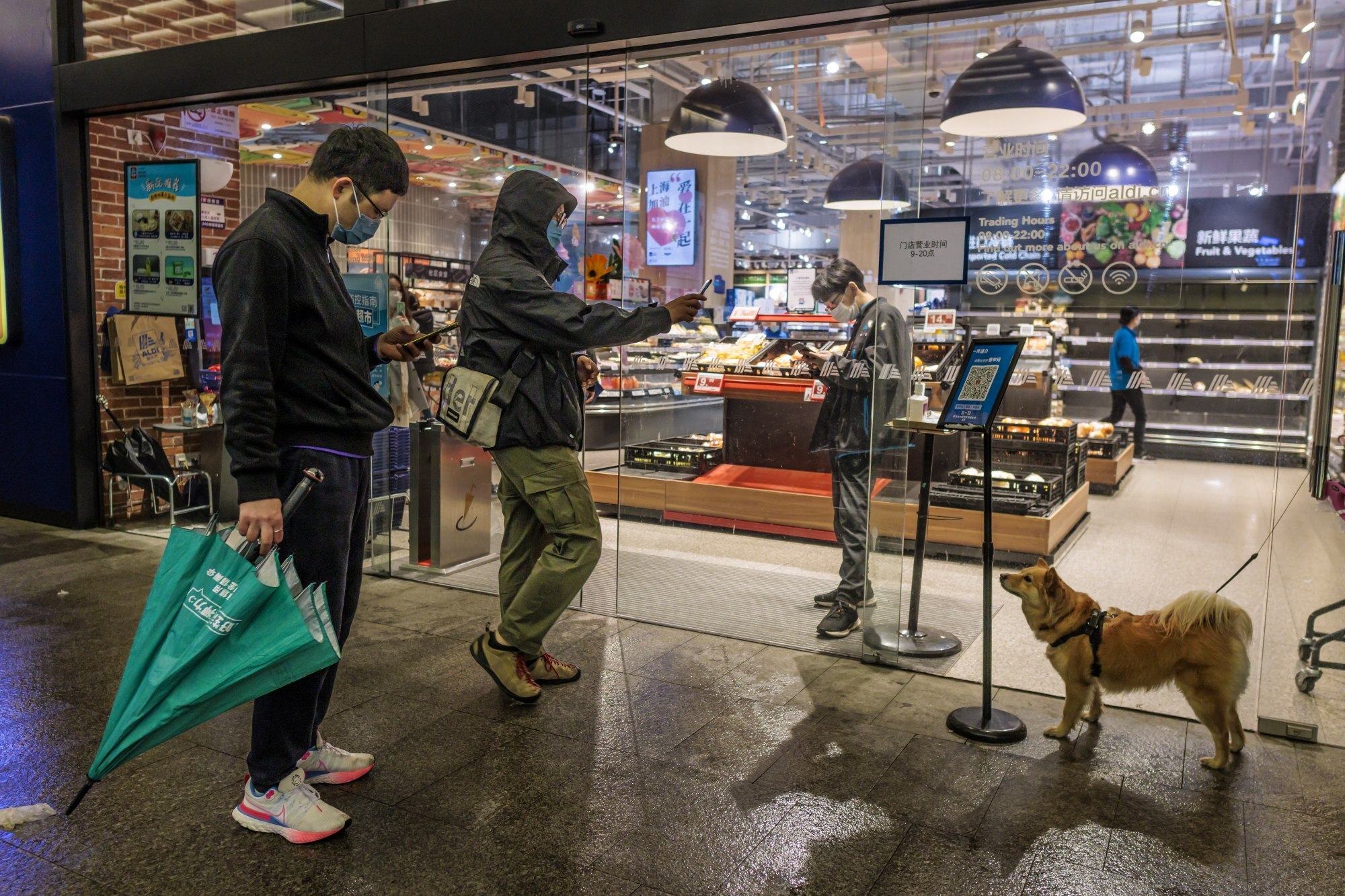 People now have to scan a QR code and show their health code pretty much everywhere they go in China. If it turns yellow or red and you want to appeal, it is possible to do so after talking to workers in your neighbourhood and following the procedure for your area.
Requirements to get the health code changed back to green vary from place to place, and depend on the Covid-19 situation at the time. Usually it means taking a nucleic acid test, providing details of where you have been in the past fortnight, or completing a period of isolation at home.
How does contact tracing in China work?
Chinese authorities rely on big data, and the grid-based neighbourhood monitoring and management system that exists across the country, to keep track of people's movements.
A developer who was involved in designing the health code told the Post that the app uses three elements to determine a person's risk of exposure to the virus: time, location and personal interactions.
The data mainly comes from local police departments, showing the location and time a person has passed through mobile phone base stations. The app also collects data from local health commissions, deciding which areas are "risky" and whether a person has been in a high-risk place, for how long, and whether they crossed paths with a confirmed case within a critical period.
When travelling, members of the public are required to check with their own community workers on the pandemic prevention measures in place, and to register with those at their destination. If you do not register, based on this reporter's experience, expect a phone call from a local worker a couple of days after you arrive, saying your phone signal has been detected in the area. They will likely want to know where you have been and whether you have been tested and vaccinated.
Some have tried to evade the system by removing SIM cards from their phones when travelling or using different phones for their health code registrations, making their real-time movements more difficult to detect – but there could be legal consequences, especially if you test positive.
At times when the risk of an outbreak is considered high, workers will be stationed at train stations and airports and police at highway exits to register people as they enter, and to refuse entry to those from high-risk areas and send some into quarantine.
Rigorous contact tracing is also conducted when a case is found, with pandemic prevention and control staff phoning people who have potentially been exposed, getting details of where they have been and of their health status. The authorities have repeatedly stressed that this information will be kept confidential.
How does it compare with other places?
Critics have called China's use of big data in its Covid-19 response intrusive, and a way to exercise mass surveillance and social control.
Alfred Wu, an associate professor at the Lee Kuan Yew School of Public Policy at the National University of Singapore, said most other countries do not have China's access to people's phone signals.
"In Singapore, we would need to follow a legal framework," he said.
The city state also has a mandatory contact tracing app,
TraceTogether
. Last year, authorities came under fire when it emerged that police had used data from the app for a murder investigation, after the government previously said it would be used only for contact tracing purposes.
Hong Kong's
Leave Home Safe
app is also required for entry to public places such as restaurants and bars. Users receive a notification if they have been at the same location at around the same time as someone who has tested positive. But the app does not have a tracking function and unlike the mainland's heath code, users are not required to register with their personal identification details.
Many Western countries are now easing restrictions and reopening, and moving away from contact tracing and apps.
The US Centres for Disease Control and Prevention last month said it no longer recommended universal case investigation and contact tracing, instead advising health departments to prioritise high-risk settings and groups for these practices. Previously, the CDC had estimated that the US would need 100,000 contact tracers to help contain the virus.
England also announced the end of routine contact tracing in February, no longer requiring fully vaccinated close contacts to test daily for seven days.
In the European Union, contact tracing apps only succeeded in tracking 5 per cent of registered cases since they were introduced in the region, according to a January report by Spanish news site El Orden Mundial. Fears over data privacy and a lack of integration with national health services had limited the effectiveness of the apps in many European countries, the report said.