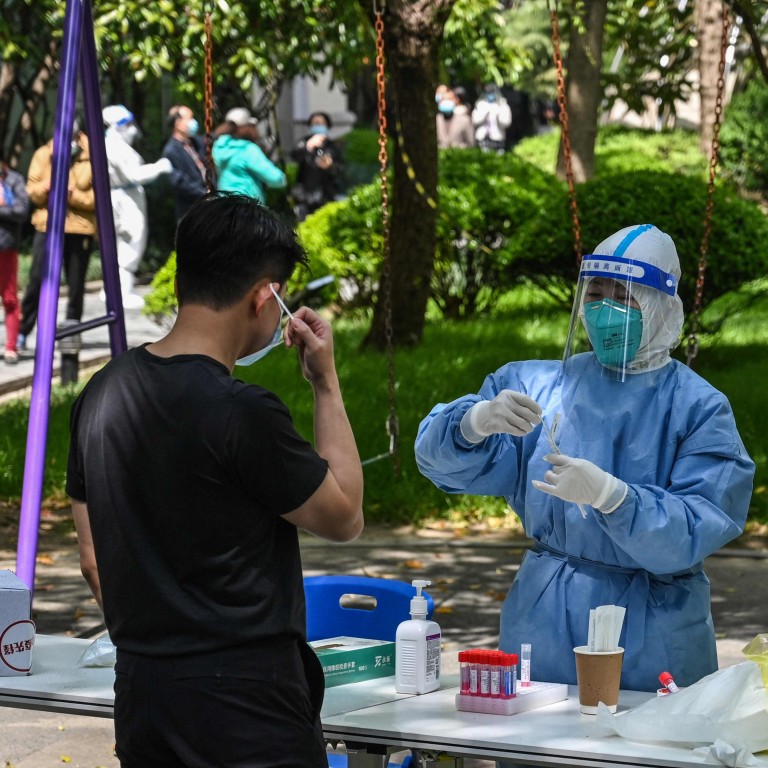 Explainer

|
Why is Shanghai seeing so many asymptomatic Covid-19 infections?
China is in the grip of an Omicron wave, but about 70 per cent of cases reported in March have not had any symptoms
Virus traits, immunity, vaccination rate and early detection through mass testing are all factors, according to health official
Since the early stage of the pandemic, it has been clear that some people infected with Sars-CoV-2 – the virus that causes
Covid-19
– can have no symptoms at all.
It is not clear what proportion of cases they are because study findings vary, but China has seen a large number of asymptomatic infections during the current Omicron wave.
Of the 103,965 locally acquired cases reported in March, only 3,046 had symptoms, according to National Health Commission data. And most of the asymptomatic infections were reported in
Shanghai
.
Unlike other countries, China does not count asymptomatic infections in its official Covid-19 tally – it only includes people who have symptoms. But asymptomatic case numbers are still reported, and those who test positive without symptoms are still sent into isolation.
Here is what we know about asymptomatic infections, why they are surging in China, and how it has responded.
What does it mean to be asymptomatic?
China's definition of an asymptomatic Covid-19 case is the same as the
World Health Organization
's and other countries' – a positive result (from a PCR test in China) but without any of the symptoms listed in its diagnosis and treatment guidelines.
Covid-19 causes common symptoms such as fever, cough, a sore throat, stuffy nose and tiredness and less common ones like diarrhoea, rash or irritated eyes. People typically develop these symptoms about five to six days after they contract the virus, but it can take up to 14 days for symptoms to appear, according to the WHO.
But if a person tests positive and has not developed symptoms in that time, it is unlikely that they will.
Some people do not have any symptoms when they test positive but develop them later, which is known as being presymptomatic. Such cases are treated as positives in China. NHC data from late January to early April 2020, at the start of the pandemic, shows that just 11 per cent of cases initially reported as asymptomatic went on to have symptoms.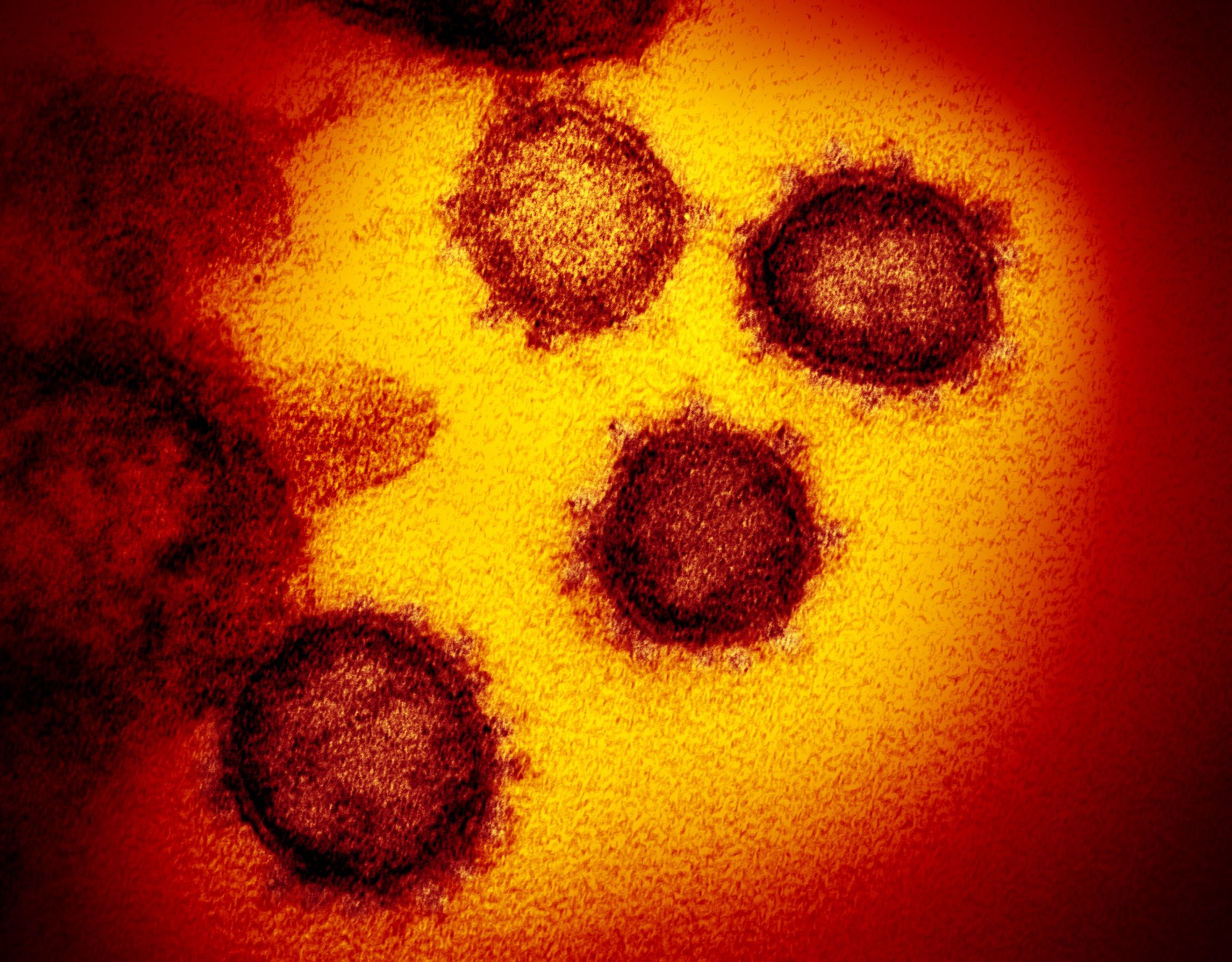 How many cases are asymptomatic?
There is no clear answer, as the research varies according to study design and where it has been carried out.
During the initial outbreak in Wuhan in 2020, scientists conducted interviews, surveys and testing of 9,542 people and found that 82.1 per cent of those who tested positive for Sars-CoV-2 antibodies were asymptomatic.
But after the outbreak peaked and the citywide lockdown was lifted, mass testing of 889,000 people found just 457 were asymptomatic – and they never got symptoms.
Peking University researchers looked at 95 studies involving more than 29.7 million people tested around the world from January 2020 to February 2021. The proportion of asymptomatic cases was much different, according to their findings published on JAMA Network Open in December last year. They found that 4.52 per cent of cases among nursing home residents and staff were asymptomatic. Of travellers who tested positive after taking flights and cruises, 2.02 per cent had no symptoms. For close contacts it was 1.46 per cent. And just 0.75 per cent of healthcare workers and hospital patients, and 0.40 per cent of cases among "community residents" were asymptomatic.
This has changed in the Omicron era, where a much higher percentage of people are testing positive without symptoms. A study in South Africa in January found the rate of asymptomatic carriers increased to 16 per cent with Omicron circulating, compared to 2.6 per cent during the Beta and Delta outbreaks.
During the current Omicron wave in China, about 70 per cent of cases reported in March have been asymptomatic. In addition, health officials have said that 95 per cent of cases either have either no or very mild symptoms.
Why are so many people asymptomatic in Shanghai?
Shanghai is not the only place in China battling Omicron at the moment, yet it has seen more than 90 per cent of the asymptomatic infections recorded.
Fu Chen, director of the Shanghai Centre for Disease Prevention and Control, said there were a few factors at play, including the traits of the virus, people's immunity, the vaccination rate and the fact cases are being detected early because of mass testing.
The outbreak in Shanghai is being driven by the fast-spreading Omicron sub-variant BA.2, and people aged 60 or under who are in good health have accounted for 84.5 per cent of cases. "Subsequently, the percentage of asymptomatic infections is higher," according to Fu.
In addition, more than 22 million of the city's 25 million residents are fully vaccinated, and half have had their booster shots, he said. Most people who have tested positive were fully vaccinated.
Fu said the testing taking place across Shanghai had also caught infections early – during the incubation period before symptoms begin.
How are asymptomatic cases handled in China?
China continues to stick to an elimination policy where it tries to stamp out any outbreaks. If a person tests positive but does not have symptoms, they will be sent into isolation for observation, and their close contacts are also isolated.
Lu Hongzhou, president of the Shenzhen No 3 People's Hospital, where Covid-19 patients are treated, said this week that asymptomatic carriers could still shed the virus – and potentially infect others.
He said they could be contagious about 1½ days after they are exposed to the virus.
Is China likely to change its approach?
While the Omicron variant has brought more mild and asymptomatic cases, and as other countries reopen and move towards living with the virus, China appears to be doubling down on its zero-Covid strategy.
Wu Zunyou, chief epidemiologist at the Chinese Centre for Disease Control and Prevention, on Friday said the rapid spread of Omicron could still lead to a large number of cases and deaths.
He pointed to data from other countries showing that the number of deaths from Omicron was higher than from Delta.
"[This] indicates that the Omicron strain remains a very serious danger to any country and it is necessary to strive to control the epidemic in a short period of time," Wu said, adding that China's zero-tolerance strategy was still the most effective way to prevent and control Covid-19.