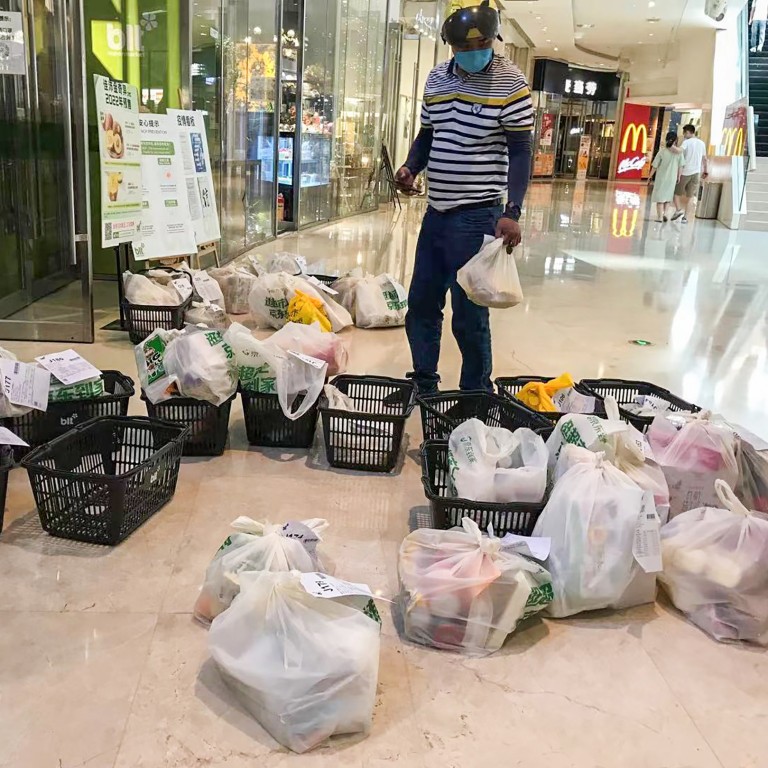 Shanghai Covid lockdown spurs race to stockpile food across China
Reports of food shortages in the country's commercial capital have prompted a flurry of interest in what essentials to hoard
Multiple survivors guides are circulating online and some bloggers are even selling survivalists guides
Over the past week multiple survivors' guides have been published by media outlets and bloggers. These include a well-known medical site called Doctor Clove, which published a list of what items people will need if they are suddenly quarantined and advice on storing food for the long term.
On Sunday one trending topic on the social media platform Weibo – "What items should I prepare in case I suddenly get a quarantine notice?" – had attracted more than 41 million views with 14,000 comments.
Another popular post circulating on Chinese social media advised households to hoard essentials such as rice, cooking oil, drinking water, female sanitary products and toilet paper.
In one extreme case, a blogger even launched a survivalist group, selling courses on how to survive during disasters for 299 yuan (US$47).
Residents say channels for ordering groceries online are out of stock most of the time and neighbourhood food distribution appears patchy at best.
Shanghai reported 1,006 confirmed local cases and 23,937 asymptomatic infections on Sunday, with the current lockdown extended indefinitely until the situation eases. Nationwide, China logged 1,318 symptomatic cases and 25,037 asymptomatic infections.
One hoarder, Helena Zhang from Beijing, has bought almost 20kg (44 lbs) of tomatoes, potatoes, lentils and mangoes over the past week, but worries it is not enough and is planning to increase her supplies of rice, flour and other necessities.
She said some of her friends see no need to hoard food and believe the government can keep food on the supermarket shelves but the scenes from Shanghai have made her more doubtful about that.
Zhang's latest round of panic buying was partly spurred by seeing the chaotic situation in Shanghai, and partly from her experiences from the early stages of the pandemic.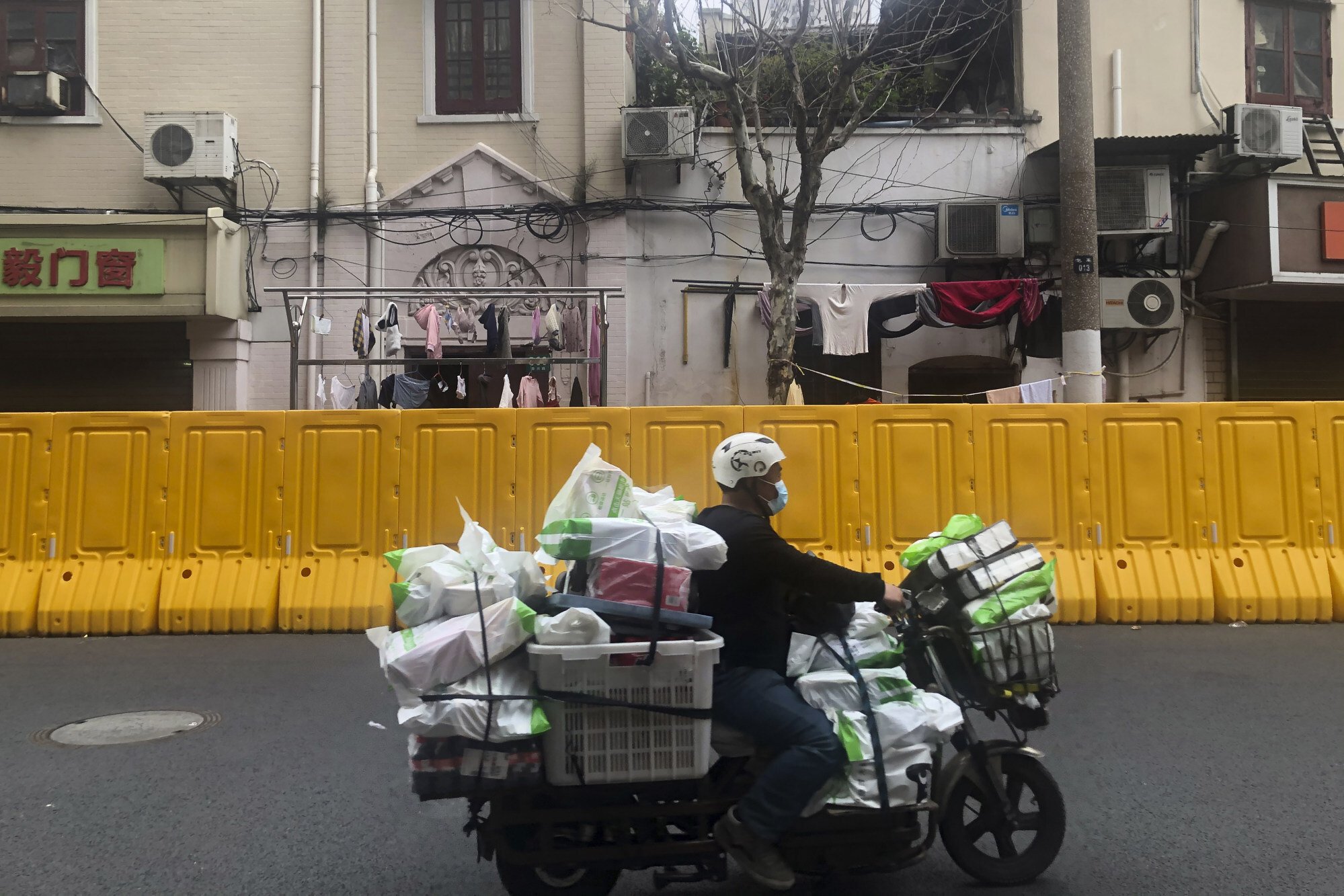 When Wuhan, the city where Covid-19 was first detected, went into a strict lockdown in early 2020, Beijingers were also told to stay home as much as possible, but Zhang was required to report to her job as a secretary every day.
"When I was driving to work, I could see no cars other than ambulances on the roads, so you can imagine my anxiety," she said.
She also said she was inspired by her earlier memories of times when shortages of fresh vegetables were more common and her family used to store cabbages in the basement in preparation.
Zhang said she knew people in Beijing whose residential compounds had been closed overnight with no time to buy food, leaving them reliant on community workers, adding: "It's better to rely on myself."
In southern China, where there is a less of a culture of stockpiling food, there have also been reports of panic buying.
A woman from Guangzhou, the capital of Guangdong province, said that when she visited a supermarket on Sunday morning it had already run out of many items and she noticed piles of food that people had ordered for online delivery.
On Sunday, Guangzhou logged 10 confirmed cases and one asymptomatic infection. On Saturday, it announced a citywide mass screening within a day in an effort to stop the disease spreading across the community.
For now, the Chinese public are waiting out the Omicron outbreak and the country's strict Covid-19 controls, with many reasoning the least they can do is prepare for the worst.
"When I stockpile food, I consider the weather too," Zhang said. "Potatoes can be kept for a long time in Beijing's weather, as can carrots. Even if it comes to the worst, I still have loads of flour, I can make buns and eat them with pickled tofu."