Drones
Get more with myNEWS
A personalised news feed of stories that matter to you
Learn more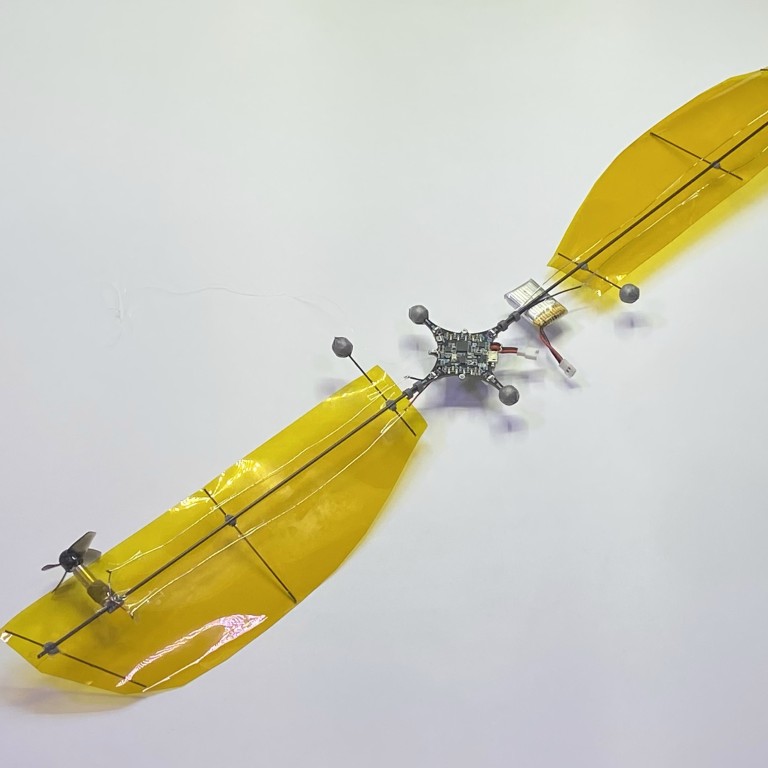 Hong Kong team develops lightweight drone that can fly for longer – inspired by maple seeds
The 35-gram (1-oz) bicopter can hover for 15 to 24 minutes and carry a small air-quality sensor or camera for mapping and surveillance, CityU researchers say
Its propellers generate rotation and it has two large wings – a design based on samara seeds, which rotate to slow down as they fall from the tree
A team at City University of Hong Kong say they have developed a lightweight two-wing
drone
with around double the flight time of others under 100 grams.
The researchers said their 35-gram (1-oz) bicopter drone can carry a small air-quality sensor or camera for mapping and surveillance tasks and can hover for 15 to 24 minutes depending on the battery size.
They detailed the drone's design in the peer-reviewed journal Science Robotics on Thursday.
Lead researcher Pakpong Chirarattananon, an associate professor with CityU's biomedical engineering department, said the aerodynamics of smaller machines – and animals – made it harder for them to fly.
"When a drone gets smaller, forces such as friction or drag become more dominant," he said. "Even if we can make small robots fly, they still cannot fly for a long time."
A drone weighing 500 grams (18 grams) can fly for around 20 to 30 minutes, but that flying time can be as short as five minutes for a smaller drone of 50 to 100 grams, according to Chirarattananon, founder of the university's robotics and intelligent systems laboratory.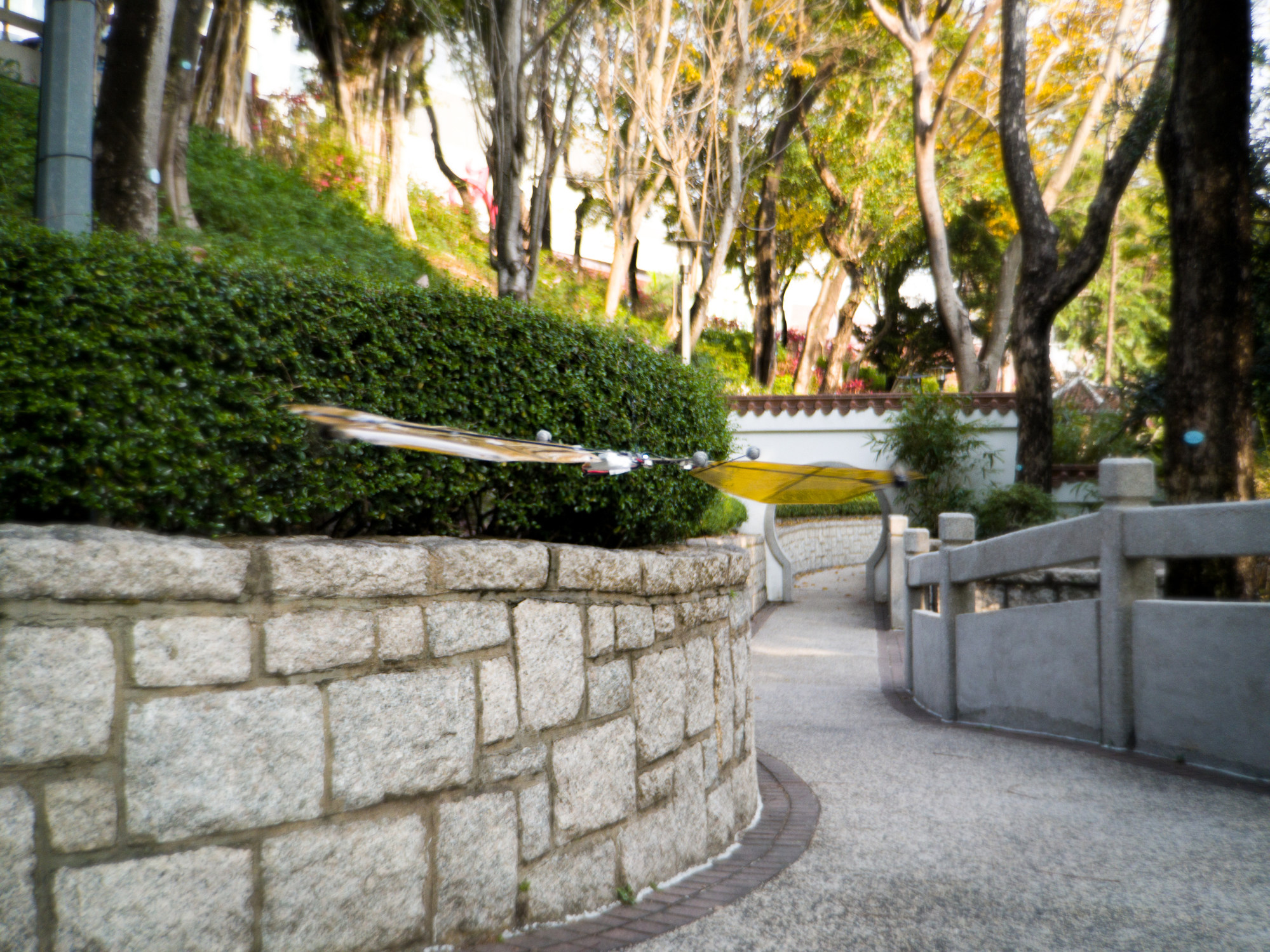 To reduce the drone's power consumption, the team looked to the Japanese maple tree's samara seeds. The seeds rotate as they fall which slows them down – meaning they spend longer in the air and can be blown further away to improve their chances of reproduction.
"Commercial drones usually have four propellers which are oriented upright to generate thrust in an upward direction. But we use propellers to generate rotation and put large wings on the body of the drone, similar to that of maple seeds," Chirarattananon said.
"We incorporate wings [made of a thin plastic film] into the drone, but still allow it to stay in one place, or hover," he said, comparing it with airliners that have large wings and move forward all the time, requiring a long runway for take-off and landing.
He said since the drone was always rotating, the on-board camera would also be rotating all the time to capture footage with a 360-degree view.
And it can be safely flown over urban areas if legally permitted, according to Chirarattananon.
"This drone is designed to be lightweight – we're talking about 30 to 50 grams – so it probably cannot carry a lot. But the benefit is that it is very safe to be used in crowded areas," he said. "If something goes wrong and it crashes, it's unlikely to hurt anyone."
In Hong Kong, drones cannot be flown over populated and congested areas, according to the Civil Aviation Department. Drones weighing more than 7kg (15lbs) are also not allowed to be flown in the city.
The team said they hoped the drone – which has been three years in the making – could be ready for market launch in the next few years after they improve its durability and autopilot system so that it can be easily flown by users with little experience.