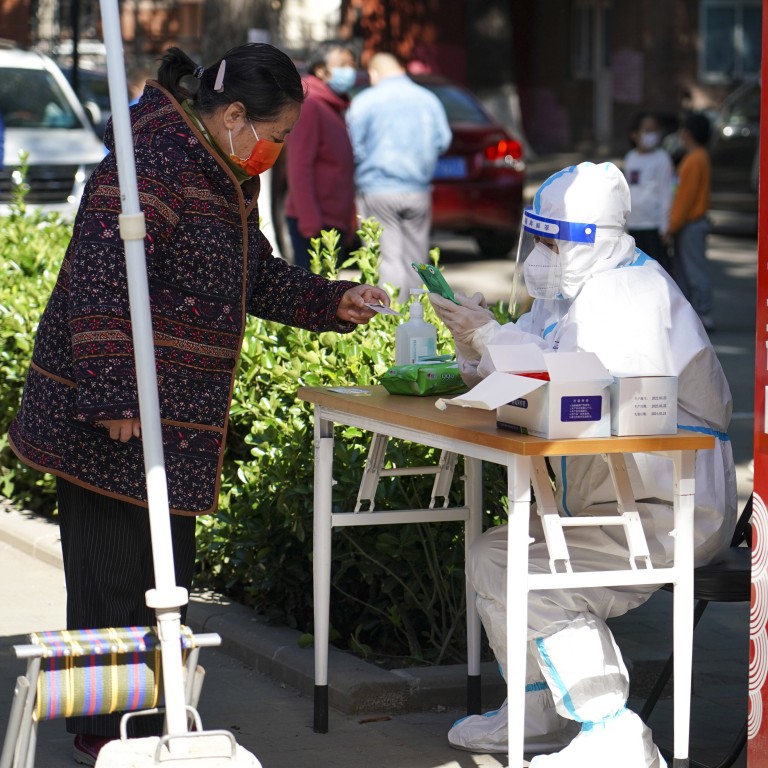 Beijing's Covid-19 wave unlikely to grow into mass outbreak: China health official
CDC's top epidemiologist says cases will soon be under control through joint efforts
But risk is still there and preventive efforts cannot be relaxed, he says
The wave of
Covid-19
cases in Beijing is unlikely to become a large-scale outbreak, according to China's top health official.
In an online post on Friday night, Wu Zunyou, chief epidemiologist at the Chinese Centre for Disease Control and Prevention, said that when several
transmission chains of Covid-19
emerged in April, Beijing took decisive action, mainly high frequency and wide use of PCR testing.
"The change and speed in the epidemic's development is influenced by the biological characteristics of the virus, but it is determined by the strength and speed of epidemic prevention and control," Wu wrote on Weibo, a Twitter-like social media platform.
"The possibility is very low that Beijing's current outbreak will evolve into a large-scale outbreak."
China was struggling to contain its biggest coronavirus outbreak since the virus first emerged in Wuhan in late 2019, using lockdowns, quarantine and mass testing to stamp out transmission.
China reported 276 new symptomatic cases and 1,796 asymptomatic infections on Saturday, with about 80 per cent of the cases reported in Shanghai.
Shanghai's government said it was just one step away from bringing the pandemic under control. The city aims to achieve "societal zero-Covid" – or no cases in the community – by May 20.
Beijing reported 56 infections on Friday, up from 50 cases a day earlier. The city has recorded 979 Covid-19 infections since April 22.
Beijing authorities ordered people in 12 central districts – home to most of its population – to undergo three rounds of PCR testing from Friday.
Taxis and ride-hailing services have also been suspended
in parts of Chaoyang, Fangshan and Shunyi districts where most of the cases have been reported.
Wu said over the past several days, about 95 per cent of the new infections were reported from people in quarantine and only a few cases were found through mass testing, meaning that the situation was under control.
"Though the situation is improving, we must not be blindly optimistic and relax our prevention and control efforts," he said.
Given that there were still a certain number of infections reported from uncontrolled areas, the risk of the virus spreading remained, he said, adding that local authorities should pay more attention to special places such as schools and nursing homes.
"If we work together, this wave of the outbreak in Beijing will soon be under control."