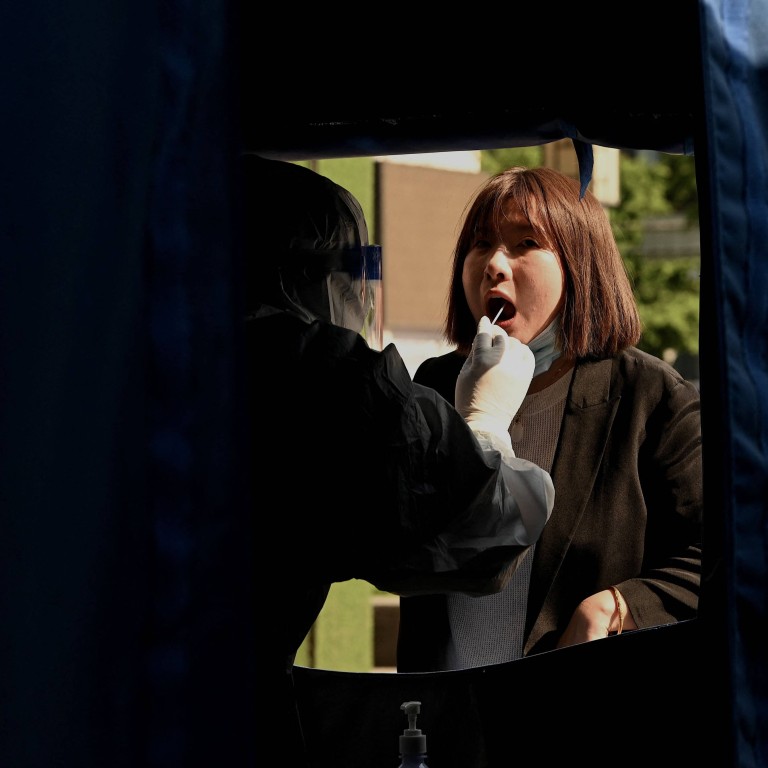 China to throw more resources at zero-Covid policy, health chief says
NHC head writes in party publication that permanent quarantine facilities will be built and dedicated teams set up for testing
He also hails progress in Shanghai, saying it has 'withstood the most severe challenge since Wuhan' thanks to the strategy
China will throw more resources at its "dynamic zero tolerance"
Covid-19
strategy, with its health chief also saying that the
situation in Shanghai
was improving thanks to the tough approach.
The plan includes building permanent quarantine facilities and setting up dedicated teams to carry out testing, according to Ma Xiaowei, head of the National Health Commission.
Ma made the remarks in an article in Communist Party publication Qiushi on Monday.
It comes as China's zero-Covid policy is facing growing criticism, including from
World Health Organization
chief Tedros Adhanom Ghebreyesus, who last week said the policy was not sustainable because of the high transmissibility of the Omicron variant.
Beijing lashed out at the remark,
calling it "irresponsible"
, and has repeatedly stated that it will stick with the policy, under which it tries to completely stamp out any cases.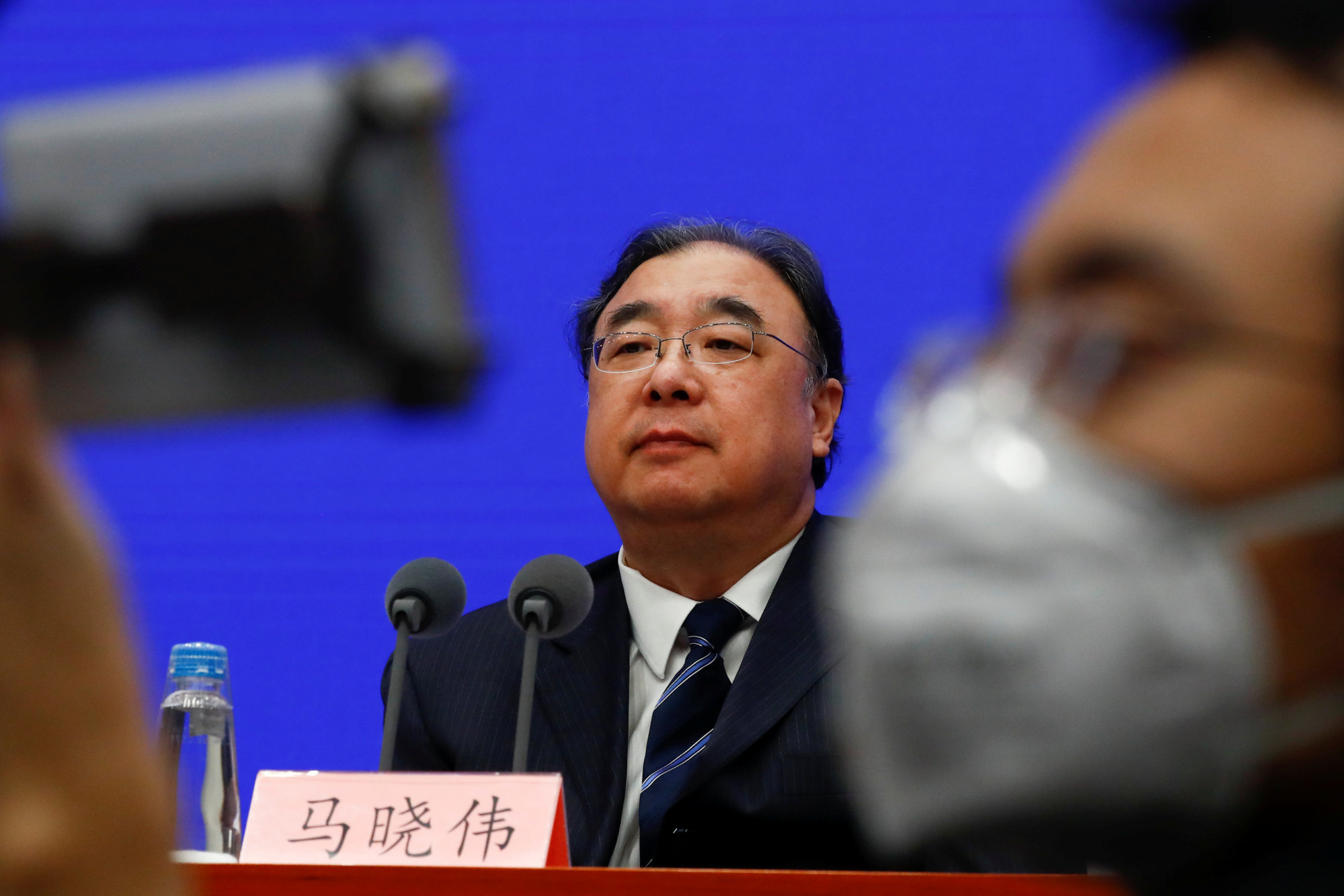 Ma also hailed progress in the battle against Shanghai's Omicron outbreak.
"The Shanghai outbreak has stabilised and the situation is improving," he wrote. "According to the guidance of dynamic zero tolerance, we have withstood the most severe challenge since the Wuhan battle and we have made progress."
Ma said health authorities would aim to act faster to identify and isolate Covid-19 cases through mass screening, and to send people to quarantine facilities earlier.
Testing booths will be built so that they can be
accessed within a 15-minute walk
by residents of all provincial capitals and cities with more than 10 million people, to make weekly mass screening a routine, Ma wrote.
In addition, teams will be set up to carry out the swab tests so that healthcare workers are not pulled away from the hospital system when outbreaks occur.
The government will also build permanent "cabin hospitals" and quarantine facilities and hospitals will be designated for Covid-19 treatment so that asymptomatic patients do not end up overwhelming the hospital system, Ma wrote.
Most of the cabin hospitals currently in use in China are temporary facilities set up in stadiums, exhibition centres, schools or prefab buildings to accommodate people who test positive but have no or mild symptoms.
The authorities have been under pressure to ease the zero-Covid strategy amid a prolonged lockdown of millions in Shanghai that has seen food shortages and people struggling to access medical care, and taken a huge economic toll on the financial hub.
But the government has rejected calls to allow people to quarantine at home or to use rapid antigen tests for diagnosis.
Ma said that with the new permanent facilities and dedicated testing teams, local authorities should act quickly to quarantine those who may have been infected so that transmission can be stopped at the earliest stage of an outbreak.
City governments should oversee handling of local outbreaks instead of delegating responsibilities to district and county authorities, he wrote.
And if in doubt, people should be quarantined so that cases do not slip through the net, the health chief said. "If there are areas of uncertainty, we should first quarantine and control so that all people at risk are under control and management."
Ma also said the development of vaccines targeting the Omicron strain would be fast-tracked. "[We will] accelerate the clinical trials and approval of vaccines targeting Omicron … and press forward vaccination and booster shots for the elderly, especially those over the age of 80."