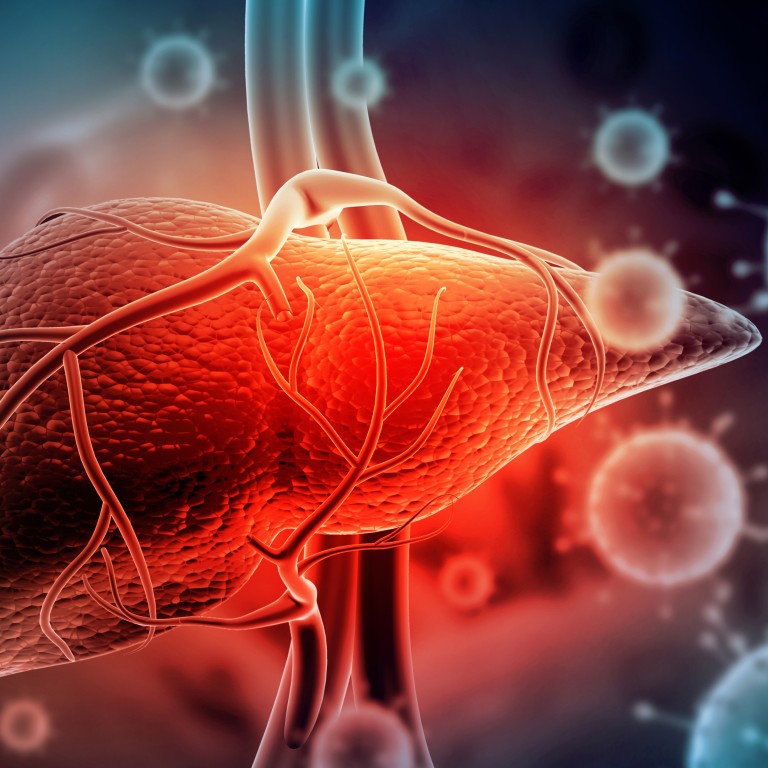 Scientists look for Covid link to mystery hepatitis in children
One theory suggests the lingering presence of the coronavirus may have triggered an immune response that led to liver damage
Scientists suggest that there may be a viral reservoir in children who have previously been infected with Covid
A series of
mystery hepatitis cases
among children may have been triggered by an immune response caused by Covid-19, medical experts have suggested.
More than 429 cases of the liver disease have been found in children from more than 22 countries- 26 of whom needed liver transplants and six of whom died – since it was first detected in Britain last month.
Scientists are still trying to find out what causes the disease and one of the leading theories is that an adenovirus – a common type of virus that usually causes colds – is to blame.
Some researchers further suggest that an adenovirus in children who have previously been infected with Covid-19 triggered a series of events that led to an immune response that attacked the liver.
In correspondence published in The Lancet Gastroenterology and Hepatology, Petter Brodin, professor of paediatric immunology at Imperial College London, and Moshe Arditi, director of the Infectious and Immunological Diseases Research Centre at Cedars Sinai Medical Centre in Los Angeles, put forward a theory that a virus reservoir may have formed in children suffering from the disease and that they may have coronavirus lingering in their gastrointestinal tracts.
They suggest that a superantigen – a molecular structure that triggers an immune response – in the coronavirus could be at the root of the problem.
This immune response could be the cause of multisystem inflammatory syndrome in children (MIS-C) – a condition that can affect multiple vital organs. Its cause is unknown but many children with the syndrome have previously been infected with the coronavirus.
Brodin and Arditi suggested that children with acute hepatitis should be investigated for the presence of the coronavirus in the stool and other indicators to see if this mechanism had been at work in a specific type of adenovirus host.
They said if evidence is found, doctors should consider treating the children with immunomodulatory therapies, a treatment to modify the immune system response.
Brodin called on Twitter for a series of collaborative studies to test the theory, adding "nothing is certain yet".
Senior scientist Philippa Easterbrook, from the World Health Organization's Global Hepatitis Programme, said that the agency is aware of the hypothesis in the scientific literature raising questions about the mechanism of how adenovirus or Sars-CoV-2 might work together as cofactors but that it was not based on data.
"That's why it's so important that the Sars-CoV-2 tests among the other tests is done systematically both for past and current infection and all the children, so we can make comparisons across the cases being reported in different countries," Easterbrook said.
"We know that Covid to an adult can be associated with hepatitis, but much less is known about what happens in children."
She said that the investigation is relying much on the continuing British immunological studies and that findings from those studies would suggest what to investigate further.
Sars-CoV-2 infection has been identified in 18 per cent of reported cases in Britain, and tests are being carried out to find whether the children had previous or current infections.
Adenovirus is still treated as the leading cause of investigation as the virus was found in about 70 per cent of the children with confirmed hepatitis in Britain, where at least 163 cases have been reported.
A particular type of adenovirus, called F41 – which is known to cause diarrhoea, vomiting and fever – has been found in the patients, but it has not previously been associated with hepatitis in otherwise healthy young people.
A significant increase in adenovirus infections was also observed in Britain, and scientists are working on a control study to see whether the detection rate among children with acute hepatitis was higher than in the general population.
Meanwhile, a group of researchers in Case Western Reserve University in the United States studied a nationwide database of electronic health records and found evidence of increased risk of liver damage in children who had contracted Covid-19.
The study was published without peer review in Medrxiv.org on Saturday.
"These results suggest acute and long-term hepatic [after effects] of Covid-19 in paediatric patients, raising concern for long-term clinical outcomes following a Covid-19 related hepatic injury," researchers wrote, adding that further investigation is needed to see if there is a link to the mystery hepatitis.