Science
Get more with myNEWS
A personalised news feed of stories that matter to you
Learn more
Atomic clocks put China's BeiDou satnav system ahead of the rest, study finds
Analysis of data suggests uncertainty was kept to 1 femtosecond a day – equivalent to losing or gaining a second in 30 million years
This is something that can affect hypersonic weapons, high-speed communication, transport and even financial services
China's
BeiDou satellite navigation system
has achieved strong performance in atomic clock stability – something that can affect hypersonic weapons, communications and even financial services – according to a new study.
Scientists in Xian said their analysis of long-term operational data from BeiDou's hydrogen maser clocks suggested that uncertainty was kept to 1 femtosecond per day – equivalent to losing or gaining a second in 30 million years.
That makes the atomic clocks more stable by an order of magnitude than the rubidium and cesium atomic clocks used in the US global positioning system, GPS, in the same period, according to the team led by Jia Xiaolin, a professor at the Xian Research Institute of Surveying and Mapping in Shaanxi province.
Atomic clocks in the smaller systems, the European Galileo positioning system and Russia's GLONASS, were less stable than both BeiDou and GPS, the researchers said in a paper published in Chinese peer-reviewed journal Vacuum and Cryogenics on May 5.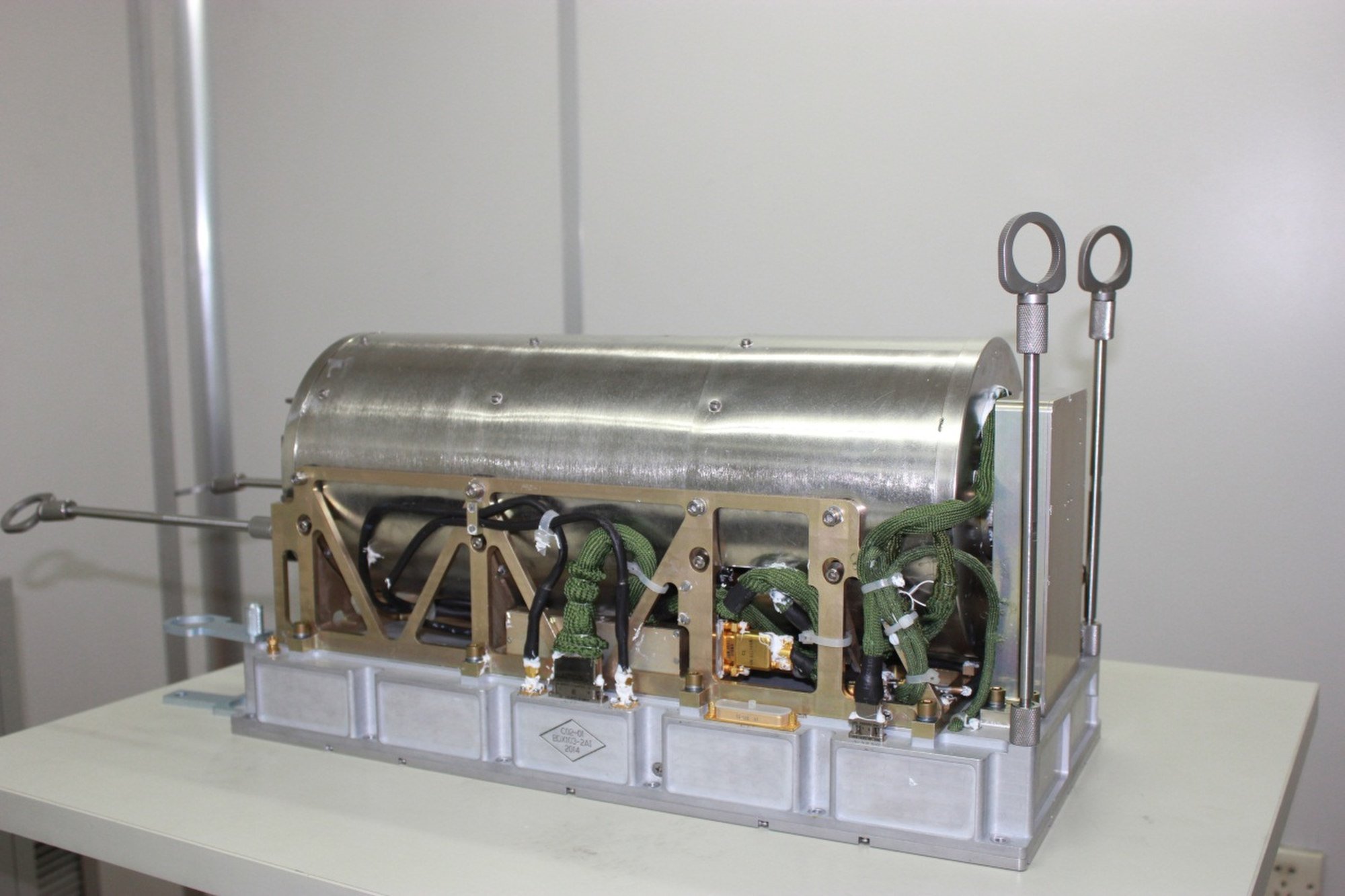 Satellite positioning works by calculating the time difference in the arrival of radio signals. So clock stability mainly affects users who need to receive positioning signals over a period of time to improve precision and reliability.
Earlier BeiDou satellites were not as precise as the GPS system for more demanding applications because their atomic clocks were less stable, according to Jia, whose institute serves the Central Military Commission's Joint Staff Department.
The atomic clock is one of the most accurate timepieces available to humans, but the rapid oscillation of atoms in a vacuum environment used for time measurement can be easily disturbed. Mechanical vibration, heat and electromagnetic interference can all affect the behaviour of atoms.
And according to Albert Einstein's theory of relativity, the mass of the moon, Earth or other celestial bodies can also distort space and time, introducing tiny errors that gradually build up.
Although the atomic clocks in orbit are regularly calibrated by ground controllers, an error of 100 femtoseconds accumulated in a day could cause a precision-strike weapon to miss its target by several metres, according to one estimate by Chinese military researchers.
China has been trying to improve the performance of its BeiDou system since 2017, launching a new generation of satellites known as BDS-3 that are mostly equipped with hydrogen clocks built with cutting-edge technology. Those satellites now make up 70 per cent of the constellation.
For the analysis, Jia and his team looked at the clock performance of the four global positioning systems from August 2020 to July 2021. They used data collected by the German Research Centre for Geosciences.
GLONASS was the most accurate in the span of a second, but its cesium clocks tended to make more errors than clocks in the other systems over time, the paper said.
Galileo also uses hydrogen clocks, some of which performed better than those in the BeiDou system, but with only 20 satellites in orbit the overall stability of the European system was found to be lower than the Chinese one.
The results are similar to the findings of an earlier study by researchers at the National University of Defence Technology in Changsha, Hunan province that analysed a smaller number of satellites.
A separate study by the National Time Service Centre in Xian found that BeiDou's performance was strong enough to enable China to set up the world's most accurate timing network. Their research suggested that the network of satellites would mean a military or business user could remain paired to Beijing Standard Time with less than 1 nanosecond of error at any location in the world, which they said was twice the accuracy of GPS.
A precise timing service has an important role in areas ranging from high-speed communication to transport, financial services and military operations.
The Chinese military, for instance, is developing a hypersonic weapon
that can hit a mobile target as small as a car
at five times the speed of sound – and the BeiDou system would provide support to achieve that over a long distance.
BeiDou has also made it possible to do things like detecting changes in shape as small as a millimetre at a dam in southwest China as a result of an earthquake over 400km away in Myanmar, according to scientists involved in the project.
The most accurate timing machine ever launched into space was a cold atomic clock on China's Tiangong-2 space laboratory that should miss 1 second in 42 million years. That is more than four times the stability of Nasa's most powerful space-based atomic clock, which was launched in 2019 for future deep-space missions and has uncertainty of 1 second in 10 million years.
Last month, defence contractor the Beijing Institute of Radio Metrology and Measurement said it had developed and mass-produced the world's smallest atomic clock for missiles that is no bigger than a pack of cigarettes.
And researchers at the Chinese Academy of Sciences have said a new-generation space clock is being developed to measure the time with light and reduce the chance of error to 1 second in 30 billion years.