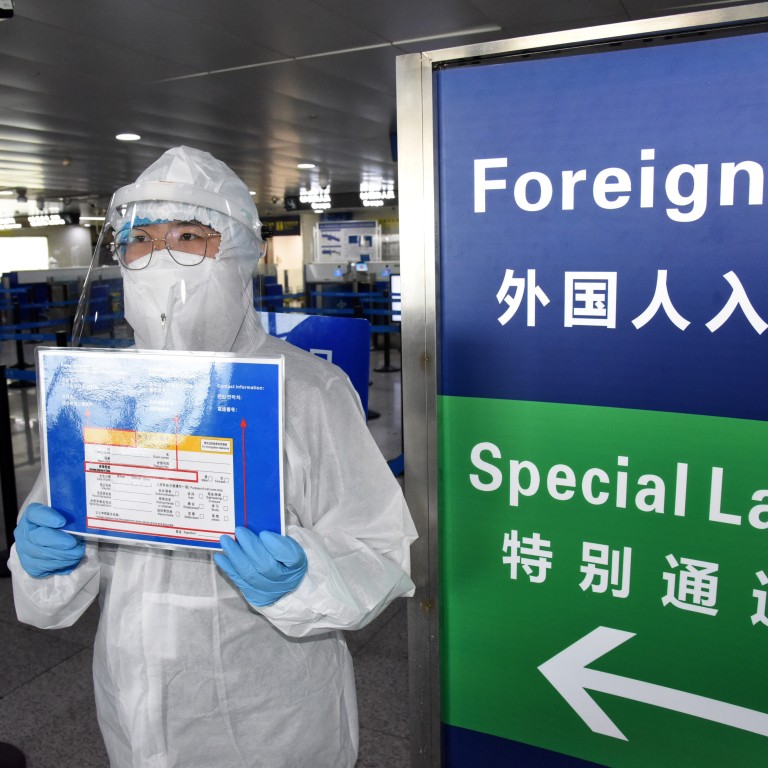 Coronavirus: flying to China from the US will no longer involve 7-day RT-PCR or antibody tests
New rules for direct flights from five US cities set to take effect on Friday, Chinese mission says
Still required are two PCR test results from separate labs within 48 and 24 hours of departure, and a negative antigen report
Travellers
flying to China
from the US will no longer be required to provide three negative RT-PCR test results as of Friday.
The previous requirement of showing a negative RT-PCR test result from seven days before the flight has been scrapped, according to a notice posted by the Chinese mission in the United States on Tuesday.
Antibody test results will also no longer be needed.
Still required, however, will be two RT-PCR tests from two different laboratories, carried out within 48 hours and 24 hours before departure.
Also, the embassy will only issue green health QR codes – mandatory for entry to China – to passengers flying direct from Dallas, Detroit, San Francisco, Los Angeles and New York, the notice said.
A minimum 14 days of quarantine on arrival still stands.
Passengers are also required to produce a negative antigen test result done 12 hours before the flight at institutes designated by Chinese authorities.
The new regulations have streamlined the earlier requirements in place since mid-April, requiring three PCR tests in total, with the earliest taken seven days before the flight.
The Chinese embassy in Washington said the changes were made in response to the changing nature of the Covid-19 virus.
Most countries do not require antibody tests for entry, and some previous travellers to China had earlier cited vaccination-induced positive results.
The embassy notice said RT-PCR tests performed by two different institutes should exclude the possibility of false positive results.
While the old rules involved complicated test requirements for passengers who had received different numbers or types of vaccine, the new regimen standardises the procedure, with two negative PCR tests required whether the passenger is vaccinated or unvaccinated.
Only a handful of Chinese cities have been opened up to international travellers so far, as China wants to use these as a quarantine buffer zone before allowing them to travel to other parts of the country.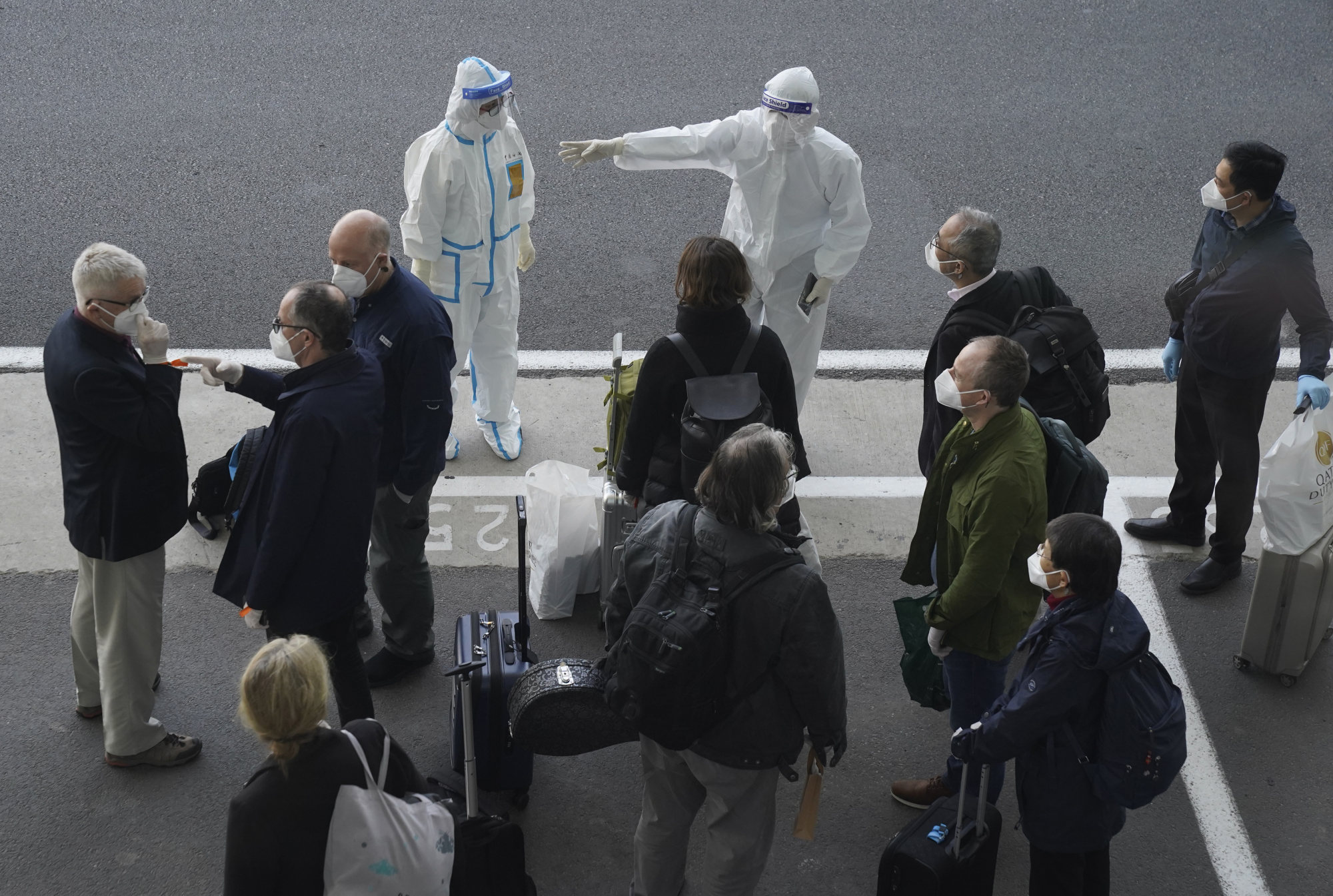 China is on high alert about imported cases as it painstakingly holds on to its "dynamic zero-Covid" policy.
Last month, an overseas passenger in quarantine was detected to be carrying the highly transmissible Omicron subvariant BA. 2.12.1, though authorities only made this public earlier this week.
Several cities including Shanghai and Beijing have recently battled spiralling outbreaks caused by the Omicron strain, and the increasing transmissibility of new subvariants means it would be even more difficult to curb all local transmission of the virus.
But health authorities have pledged to persist with their dynamic zero tolerance policy against Covid-19, by acting even quicker to quarantine and identify infections.
China's zero-Covid strategy is "
not sustainable
", World Health Organization chief Tedros Adhanom Ghebreyesus reiterated at a media briefing on Tuesday, but added that every country
must decide
what policy to pursue.
Tedros first made the same comment on May 11, citing the high transmissibility of Omicron as well as better knowledge of the virus and better tools to fight it. This provoked a sharp response from Beijing, with the foreign ministry urging the WHO chief to avoid making "irresponsible" remarks.