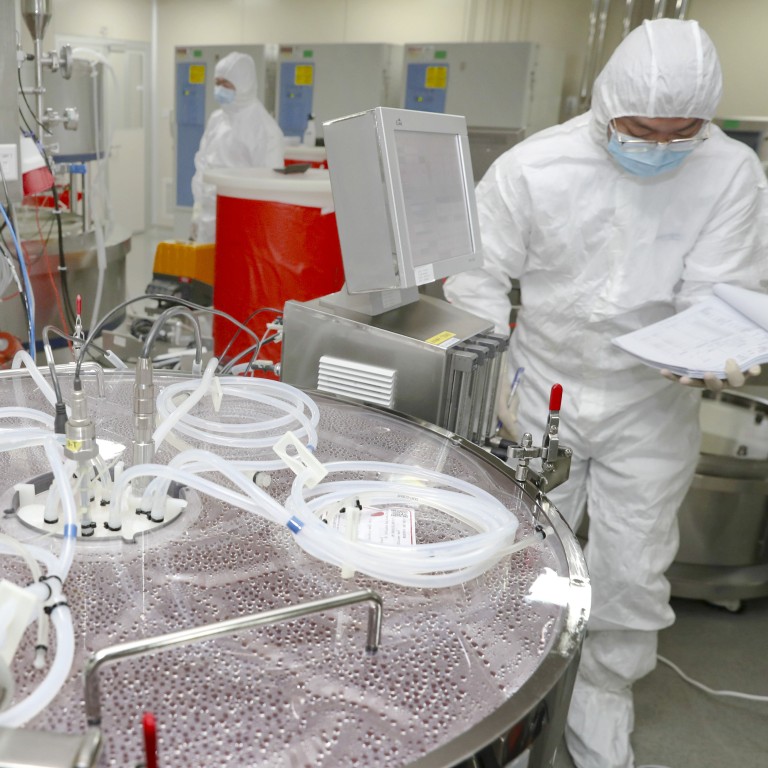 CanSino Biologics CEO Yu Xuefeng says mRNA vaccines are key to China's coronavirus fight
China has yet to approve any mRNA vaccines, which have a much higher efficacy rate than ones made using older forms of technology
CanSino Biologics has started a clinical trial in Beijing, and the World Health Organization has approved its viral vector vaccine for emergency use
An mRNA Covid-19 vaccine would be a valuable addition to China's fight against the coronavirus, Chinese vaccine producer CanSino Biologics CEO Yu Xuefeng told the Post.
The company has started a clinical trial in Beijing on its mRNA vaccine after it was cleared for trial in early April, but possible Covid-19 outbreaks could delay the recruiting of participants, Yu said. "China, as a big country, they really need to prepare themselves for any technologies, any challenges to protect people there," he said.
He added that the mRNA technology, which his company started working on four years ago, "certainly provides its value".
"When we faced the Covid-19 pandemic, we felt the viral vector is much more mature, that's why we chose [to base our vaccine on it]."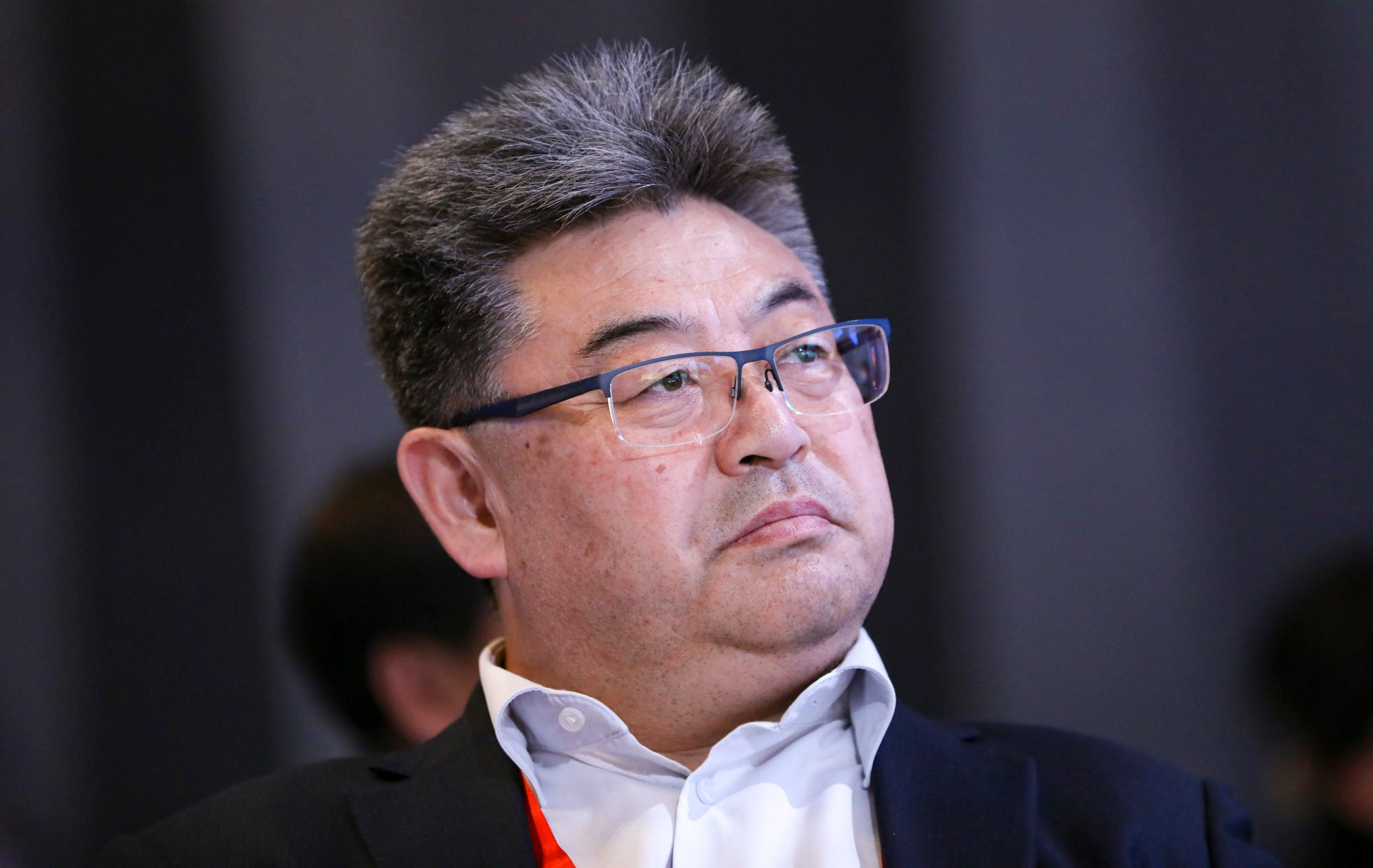 The World Health Organization approved the company's viral vector vaccine for emergency use on Thursday, making it the third such Chinese product and 11th overall to be approved for the global market.
The single-dose vaccine, recommended for people older than 18, is 64 per cent effective against symptomatic disease and 92 per cent effective against severe cases, according to the WHO.
The UN agency listed two Chinese inactivated vaccines by Sinopharm and Sinovac for emergency use last year. Inactivated vaccines use dead material from the virus to jump-start the immune system, while those like CanSino's use an adenoviral vector to deliver a virus antigen and trigger an immune response.
Meanwhile, mRNA vaccines – which use messenger RNA to teach the body to generate a protein that will trigger an immune response – have a much higher efficacy rate than ones made using older forms of technology.
China has yet to approve any mRNA vaccines, even though Fosun Pharmaceuticals has a commercial deal to distribute 100 million doses of Pfizer-BioNTech's vaccine.
In April, the country approved clinical trials of two Covid-19 vaccines that use mRNA, while another mRNA vaccine – developed by the Chinese Academy of Military Medical Sciences, Suzhou Abogen Biosciences and Walvax Biotechnology – is already in the final stages of global human trials.
CanSino's Yu said the company has been in talks with the Covax Facility – the WHO's fair distribution plan – along with the Coalition for Epidemic Preparedness Innovations and GAVI, the Vaccine Alliance, about supplying the approved vaccine worldwide.
He said the company's two production plants in Shanghai and Tianjin, which combined can produce 400 million to 500 million doses annually at full speed, would be sufficient to meet current demand.
If the inhaled version is approved for use, the annual output can reach more than 2 billion doses because it takes only one-fifth of the amount of the injectable version, he said.
"We are working on the delivery route and seeking clinical evidence to get approval by regulatory agencies as soon as we can. Also, I've already communicated with the WHO on whether mucosal immunisation [the inhaled vaccine] would provide better protection, which I'm very confident about."
China approved CanSino's viral vector-based vaccine in February as a mixed booster shot for its population. The country's mass vaccination campaign has relied heavily on the inactivated shots.
Adults who have completed a six-month vaccination schedule using inactivated vaccines by Sinopharm and Sinovac can opt for a protein vaccine by Anhui Zhifei or a vectored vaccine by CanSino.
As of May 12, more than 760 million people have received a booster, of which 33 million were boosted with a vaccine of different technology, according to the National Health Commission.
Yu said the company was working to promote mixing vaccines as a booster, which has been shown to be safe and effective, adding that it is possible that a Covid-19 vaccine might be needed annually, like a flu shot.
"In China, [a mixed booster] was only approved in February. Regulatory agencies and the scientific community recognise the value of the new approach. But we came late, so these messages need to be broadly broadcast so that people are aware," he said.
"This is a new concept, relatively, to most of the people. But [the cause of Covid-19] is a very different virus. For all vaccines, no matter mRNA, viral vector or inactivated, the immune response cannot last that long.
"If you repeat the same vaccine, it may not really provide a better protection, so heterologous boosting has been a practice worldwide … to improve immune response and protection."
He said the company was ready to update its viral vector vaccine to adapt to variants, including current work on Omicron, and new ones that may become of concern, although clinical trials would still be needed.
"We're in only the third year of the pandemic, we have so many variants already," he said. "You never know, someday further mutations will give us a surprise and it's really something you have to be prepared for. You can't really put the guard down."