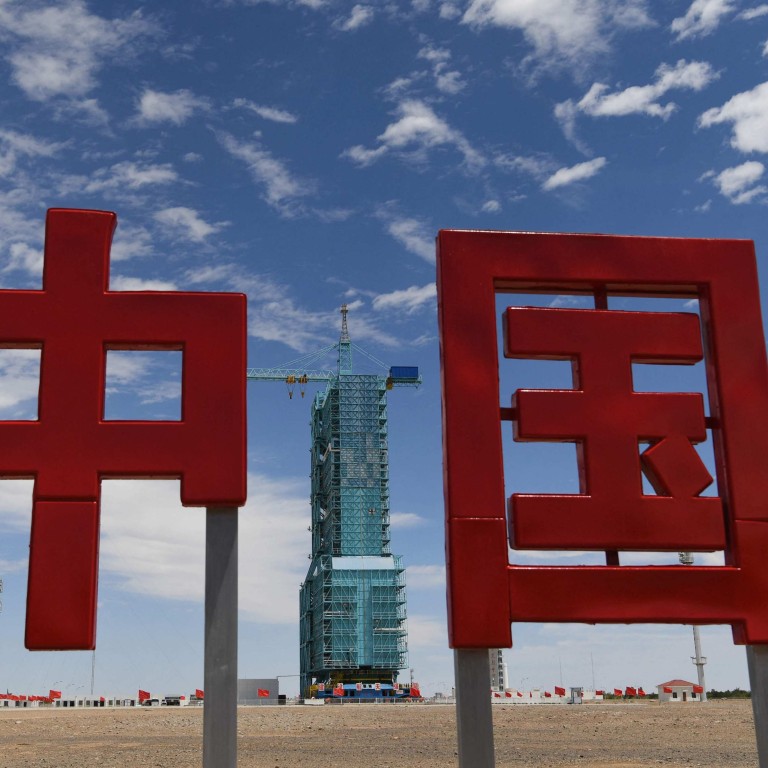 Chinese space centre finds jamming device weeks before launch of latest space station mission in first reported incident of its kind
Staff at the Jiuquan Satellite Launch Centre in Inner Mongolia found the item in a car ahead of the launch of the Shenzhou 14 mission
It was not clear if there had been a deliberate attempt at sabotage or not
A radio surveillance team at a Chinese satellite launch centre have said they have found a jamming device that can interfere with navigation systems in a car outside the base – the first time it has reported such an incident.
The researchers at the Jiuquan Satellite Launch Centre in Inner Mongolia caught the car with a jammer inside when the vehicle passed by the centre about two weeks ago, according to an article posted by Beijing Daily on the online news portal sohu.com on Sunday.
The centre is preparing for the launch on Sunday of the Shenzhou 14 probe taking a crew to the Tiangong space station and it was the first time China has reported an incident of this kind ahead of a launch.
"The successful handling of this problem has provided a solid technical guarantee for the smooth implementation of subsequent space missions focusing on Shenzhou 14," the article said.
The jammer could cause a rocket to go off-course, but the space centre did not say whether the discovery was a sabotage attempt or an accident.
A Long March-2F carrier rocket has already been transferred to the launch pad in the Gobi desert, the China Manned Space Agency said on Sunday.
The space centre, where all crewed missions are launched, detected unknown interference signals in early May, according to the report.
It took scientists and engineers at the centre several days to analyse and track the jamming signals, which went on and off repeatedly near the launch site, "frame by frame".
Electromagnetic signal technician Wang Lipeng and his colleagues followed the signal and checked surveillance video at the launch site to identify the nature of the jammer.
"We didn't dare to move from the screen for one second. We were relieved when we finally identified the suspicious vehicle," Wang told the newspaper.
An expert specialising in satellite positioning technology said it was unclear from the report whether this jamming was intentional or unintentional.
"The satellite's signal is weak as it comes down from an altitude of more than 20,000km above the Earth, so it can be interfered with by a signal at the same frequency from the ground," said the scientist, who requested anonymity because he was not authorised to talk to the media.
The device in question is a small frequency transmitter that can send an interference signal with a typical range of less than 10 metres.
It can be bought on Taobao, China's biggest online shopping website, which is owned by Alibaba, which also owns the South China Morning Post.
It can be used for a variety of purposes, including hiding, changing or obscuring positioning signals from GPS units or concealing the location of a device.
China has not banned the purchase of GPS jammers but the device is illegal to buy, sell or use in the United States and Canada.