Science
Get more with myNEWS
A personalised news feed of stories that matter to you
Learn more
Profile
China's first woman in space Liu Yang returns for Shenzhou 14 mission as next generation takes centre stage
The trio will spend six months on the Tiangong space station and are the first drawn entirely from the batch of astronauts recruited in 2010
Like Liu, mission commander Chen Dong is making his second space flight, but newcomer Cai Xuzhe is an unknown quantity
China is set to launch the Shenzhou 14 probe on Sunday morning, taking a crew of three to the
Tiangong space station
to oversee the final stages of its construction.
Chen Dong, Liu Yang and Cai Xuzhe will be the third crew to travel to the space station. The trio are also the first mission made up entirely of China's second generation of astronauts who joined the programme in 2010.
The previous missions, Shenzhou 12 and Shenzhou 13, were both led by commanders from the first batch of astronauts selected in 1998.
Here's what we know about the Shenzhou 14 crew.
Chen Dong, 43
Chen, a native of Zhengzhou in Henan province, is the commander of the Shenzhou 14 mission, which will be his second space flight.
His first mission, the 32-day Shenzhou 11 mission, was the longest Chinese crewed flight up to that point although it will be dwarfed by the six months Chen will spend on board the Tiangong this time.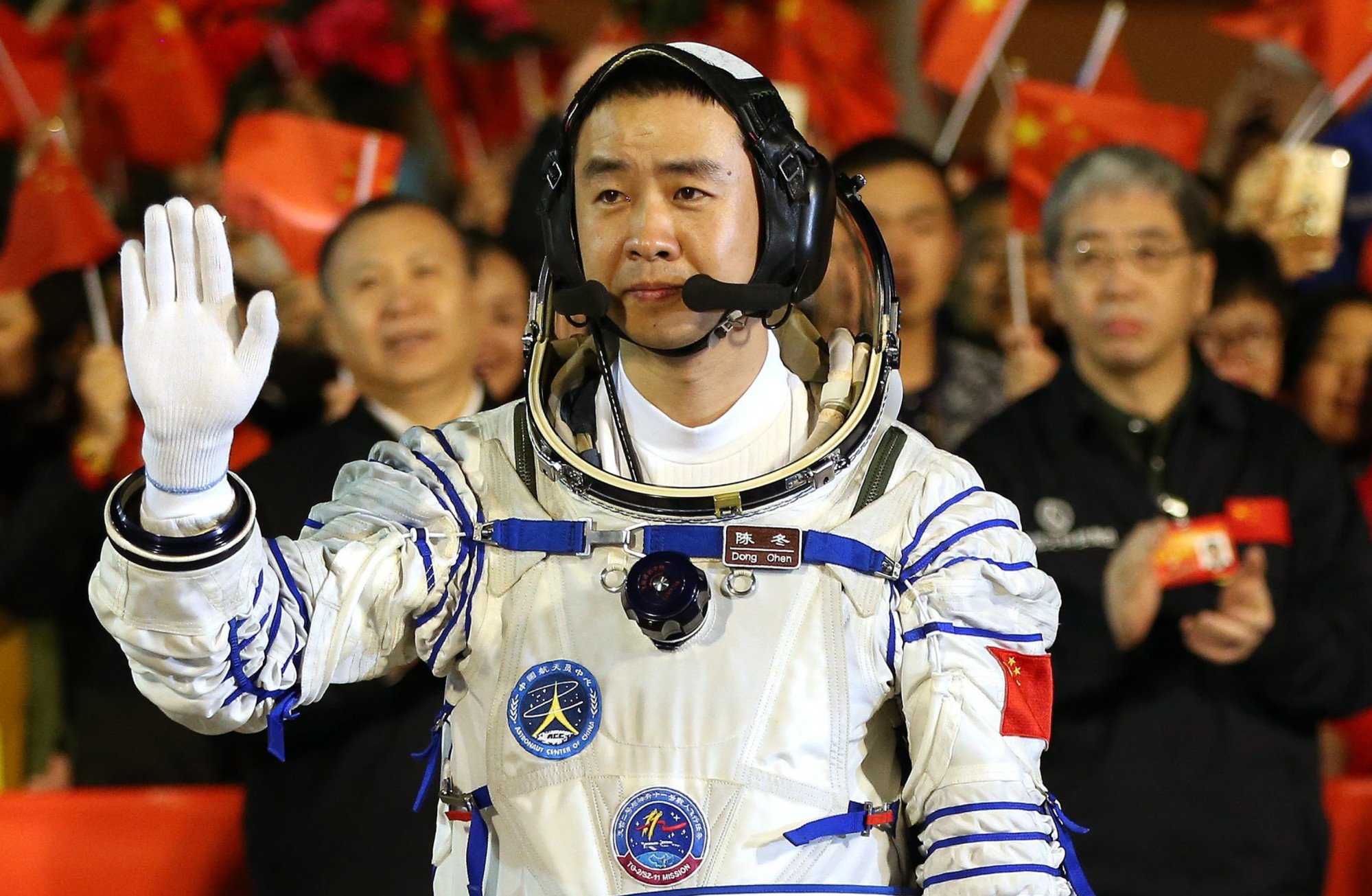 He was awarded the honorary title of "Heroic Astronaut" and the Third-class Space Service Medal on his return to earth.
Chen is a member of the Communist Party and the father of two children. In 2019, when reporters asked about his goals for the future, he said: "Return to space as soon as possible."
Liu Yang, 43
Liu was the first Chinese woman in space. Shenzhou 14 will also be her second space flight.
In 2012, she was selected as a member of the Shenzhou 9 crew, the first crewed mission to reach Tiangong's prototype.
Like Chen she was awarded the honorary title of "Heroic Astronaut" and the Third-class Space Service Medal.
Liu, who is from Linzhou in Henan province, was mainly responsible for the management of space medical experiments. Her flight time in space was 12 days.
Liu is a member of the Communist Party and has two children.
In 2013, she was elected as the representative to the 13th National People's Congress. She is also vice-president of the All-China Women's Federation.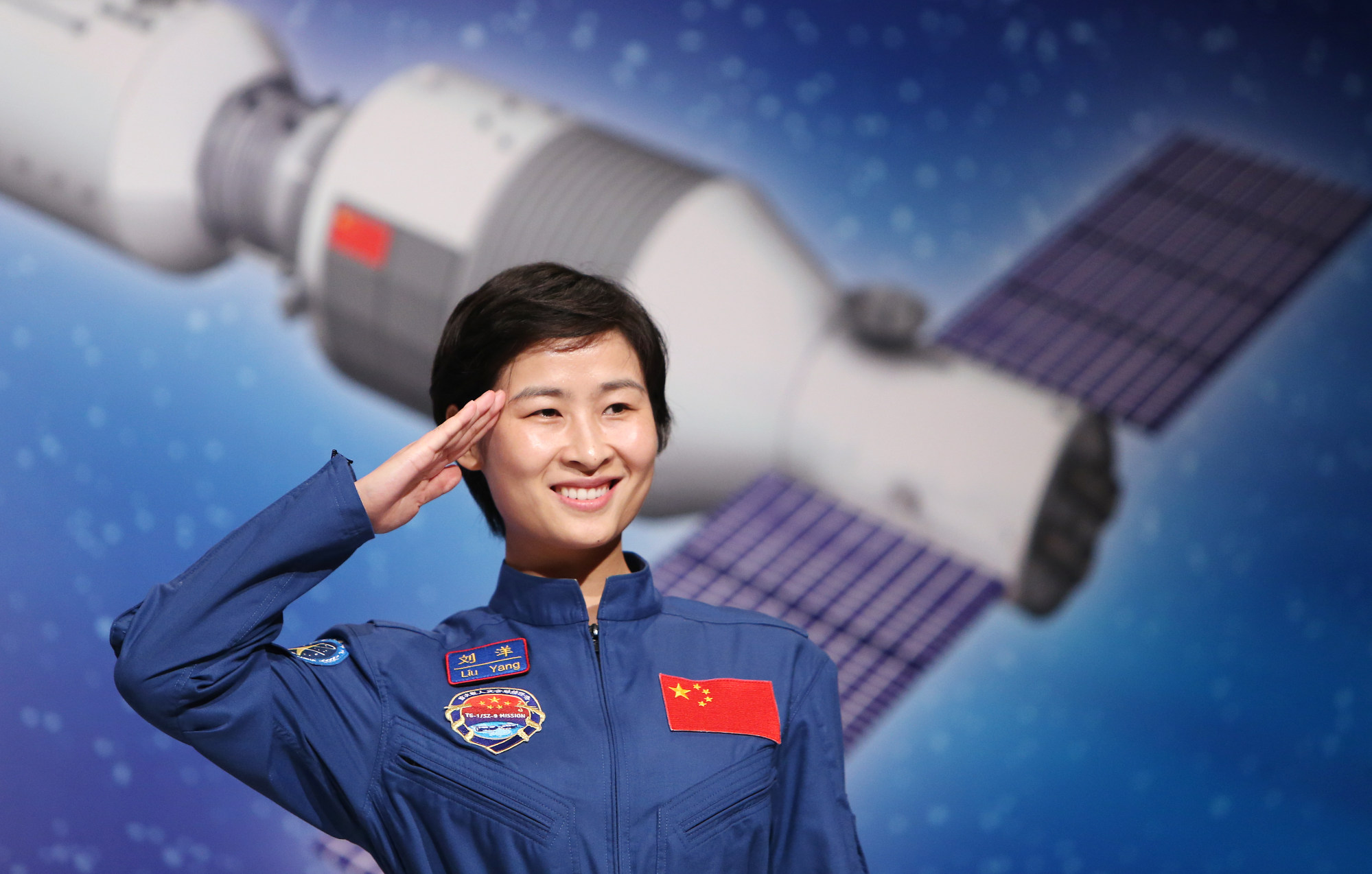 After her last mission, Liu has not appeared much in public but has made many contributions to the women's space industry, according to the China Manned Space website.
Liu was classmates with Chen at what was then the air force's Changchun Flight Academy.
Cai Xuzhe, 46
In contrast with the other two astronauts, little is known about Cai. The official website of the China Manned Space Agency does not mention information such as his background and marital status, unlike for the other astronauts.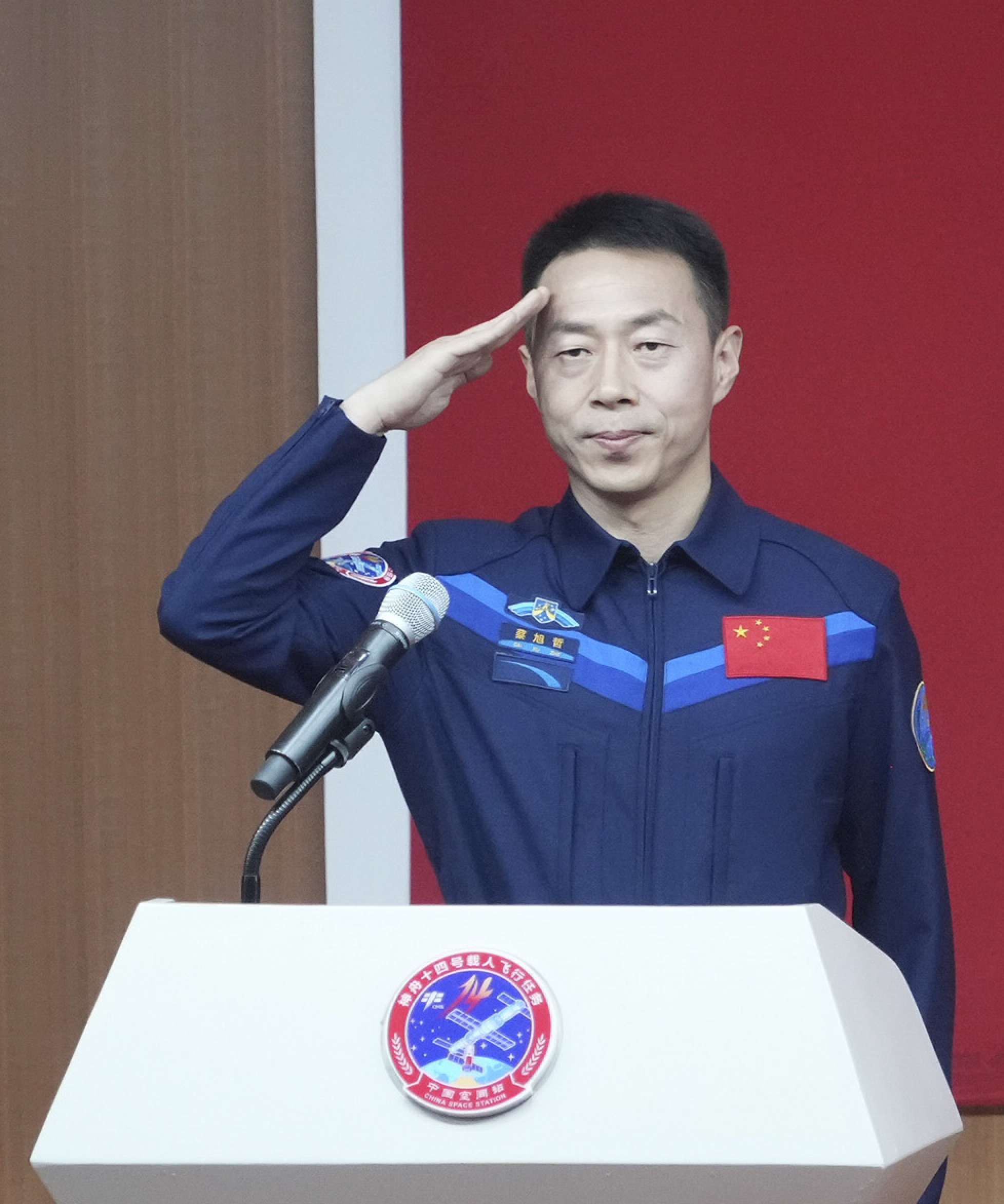 This will be Cai's first spaceflight.
A source familiar with China's space programme, who asked to remain anonymous, said he had previously been a fighter pilot.
Additional reporting by William Zheng