Science
Get more with myNEWS
A personalised news feed of stories that matter to you
Learn more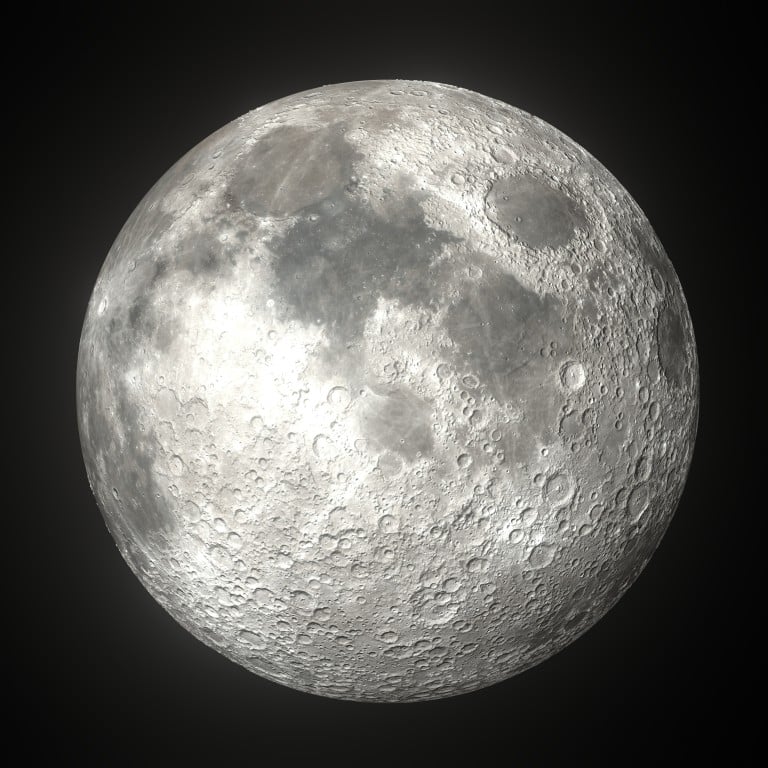 China puts out 'most detailed' map of the moon's surface
Dozens of researchers spent a decade compiling data from lunar missions to create a high-resolution picture of the surface
The work also gives new insight into the moon's past
Chinese scientists
have released what they say is the most detailed map of the moon's surface, a project that took more than a hundred researchers 10 years to complete.
The map reveals the composition and structure of the lunar surface as well as reflecting the latest understanding of the moon's evolutionary history.
In a paper published in the peer-reviewed journal Science Bulletin on May 30, the researchers said such maps played an essential role in scientific research, exploration planning, and landing site selection for missions to the Earth's only natural satellite.
The researchers said the United States Geological Survey had previously made a number of regional maps of the moon based on data brought back by the Apollo missions. However, those maps were completed at different times with different standards, and were therefore not really compatible.
The lunar mapping project started in 2012 by geologists Ouyang Ziyuan and Liu Jianzhong from the Institute of Geochemistry, Chinese Academy of Sciences in Guiyang.
To create the 1:2.5 million-scale map, researchers first divided the moon into 30 quadrangles and mapped them individually using the same standards. Then they stitched the quadrangles together to create a complete map.
Liu said the USGS did put its maps together to complete a unified 1:5 million-scale digital lunar map in 2020 but it was less detailed than China's 1:2.5 million scale map.
The map covers 12,341 craters, 81 impact basins, 17 types of rocks and 14 types of surface structures.
While the mapping work used data from the Chang'e missions as the main source, it also incorporated high-quality data sets from international exploration programmes.
The project involved researchers and graduate students from the Chinese Academy of Sciences, the Chinese Academy of Geological Sciences, China University of Geoscience and universities in Shandong and Inner Mongolia, among others.
The map has both Chinese and English versions and will be published by the Geological Publishing House.