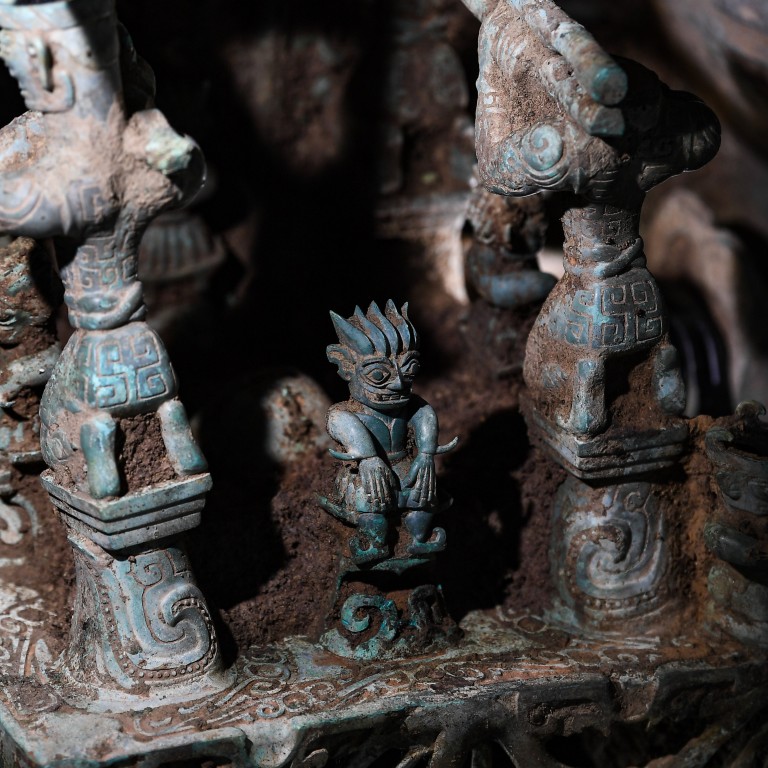 Sanxingdui Ruins: treasure trove of 13,000 ancient artefacts sheds light on mysterious Chinese kingdom
Thousands of artefacts found in sacrificial pits help date what is believed to be a centre of the Shu Kingdom
The items include 'complex and imaginative' sculptural works
Chinese archaeologists have unearthed a trove of mysterious artefacts in the country's southwest believed to shed light on a
culture more than 3,000 years ago
that never made it into the official historical record.
The finds were discovered in six sacrificial pits at the
Sanxingdui Ruins site
in Sichuan province and include a bronze box containing a green jade.
The box, with four dragon head handles and a few streamers, was likely wrapped in silk when offered as a sacrifice, according to state news agency Xinhua.
But nobody knows what it is.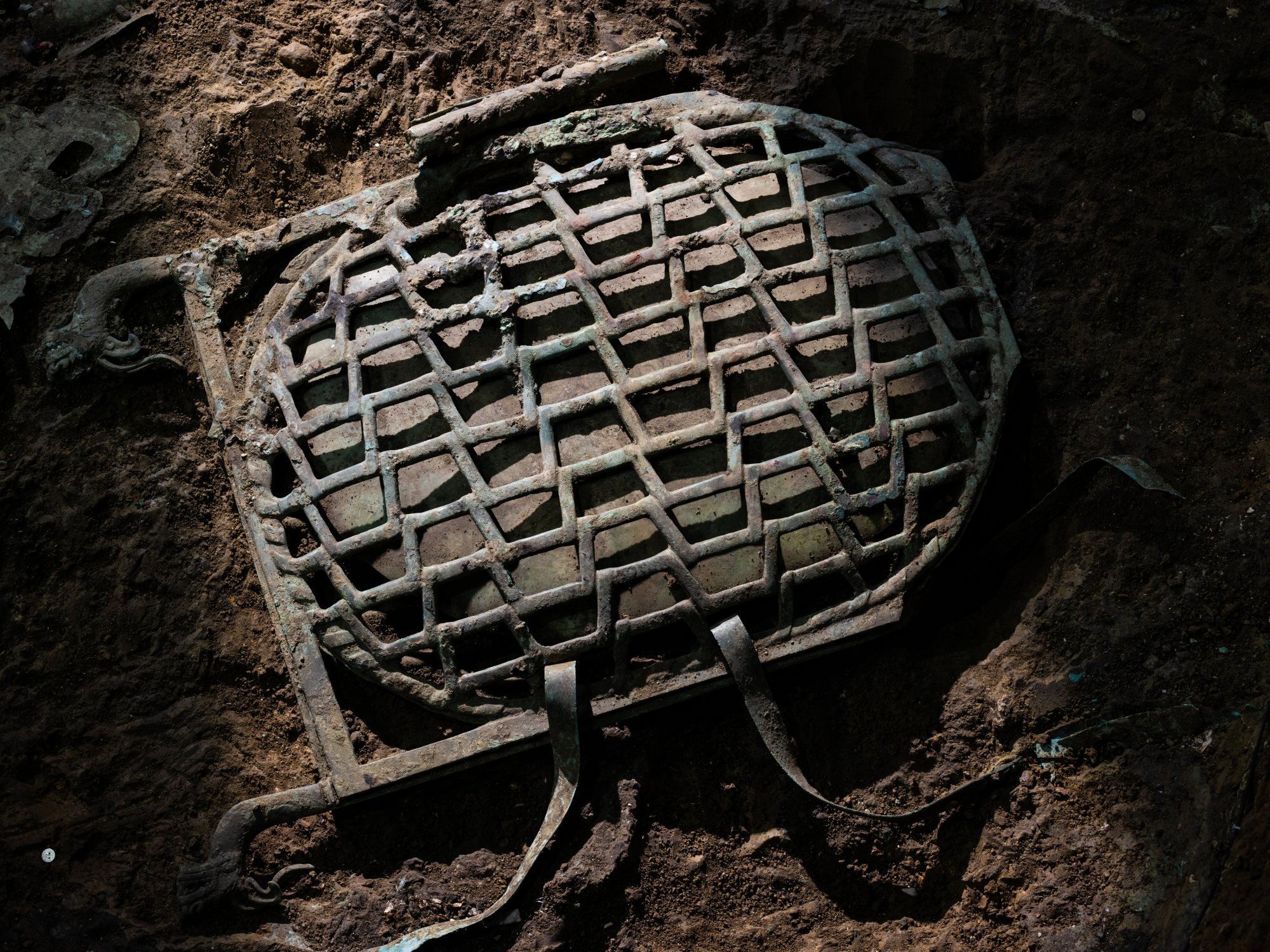 Li Haichao, a professor at Sichuan University who is in charge of an excavation team, said the discovery was groundbreaking.
"[We] have not had anything in the past. I feel it is an unprecedented discovery," Xinhua quoted Li as saying.
"Although we do not know what this vessel was used for, we can assume that ancient people treasured it."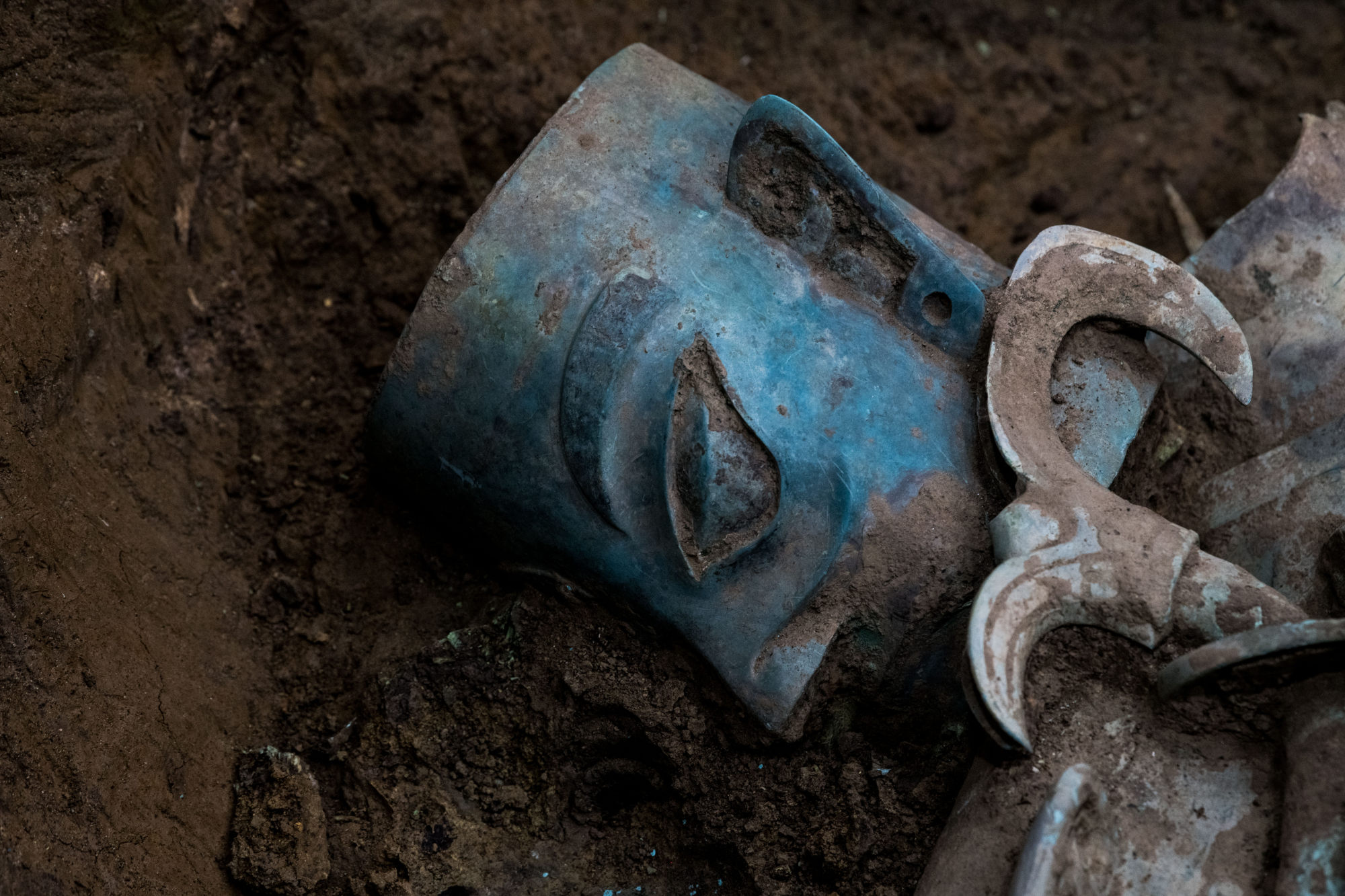 The vessel was among the 13,000 items – about a quarter of them largely complete – uncovered from the site, the Sichuan Provincial Cultural Relics and Archaeology Research Institute said on Monday.
The Sanxingdui site is considered one of the most important archaeological discoveries of the 20th century. It was first discovered in the late 1920s when a farmer digging a trench stumbled across more than 400 jade artefacts.
Sanxingdui is believed to be located at the centre of the Shu Kingdom, dating back about 4,500 years but researchers have yet to find written records of the kingdom's history.
Archaeologists made a breakthrough in the 1980s when they discovered two sacrificial pits containing more than 1,700 artefacts, but the excavation was paused until 2019. Six other pits were discovered between 2020 and 2022.
Among the more outstanding of the recent finds is a bronze sacrificial altar with figures of humans and a sacred animal.
Also discovered were a bronze sculpture with a human head and snake body and a dragon-shaped bronze statue with a pig's nose.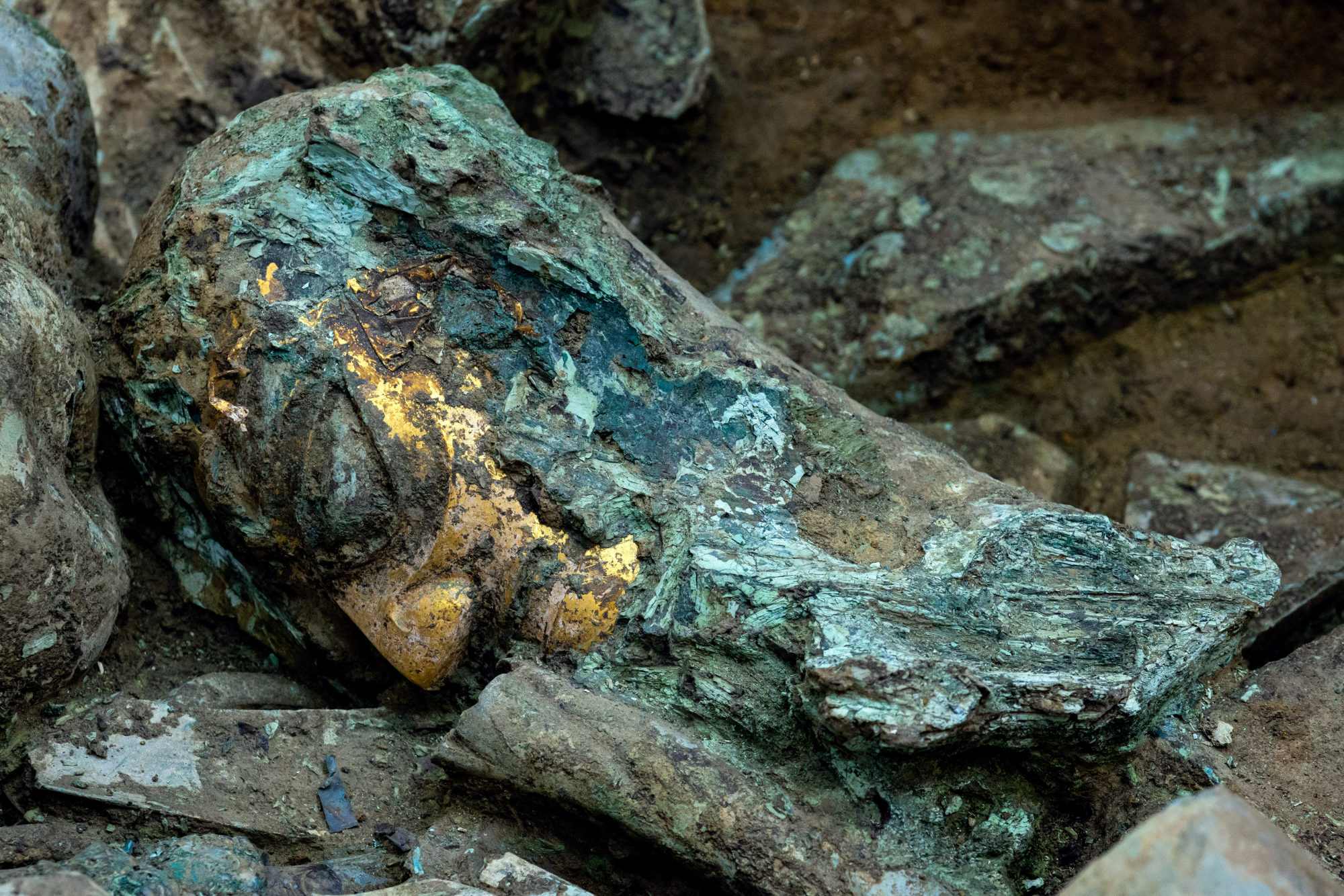 Zhao Hao, an associate professor at Peking University and the head of the excavation of the No 8 pit, said that the findings showed the diversity and richness of Chinese civilisation.
"The sculptures are very complex and imaginative, reflecting a mystical world imagined by people at that time," he said.
Six of the pits have been excavated by archaeologists from the Sichuan Provincial Cultural Relics and Archaeology Research Institute, Peking University, Sichuan University and other research institutions.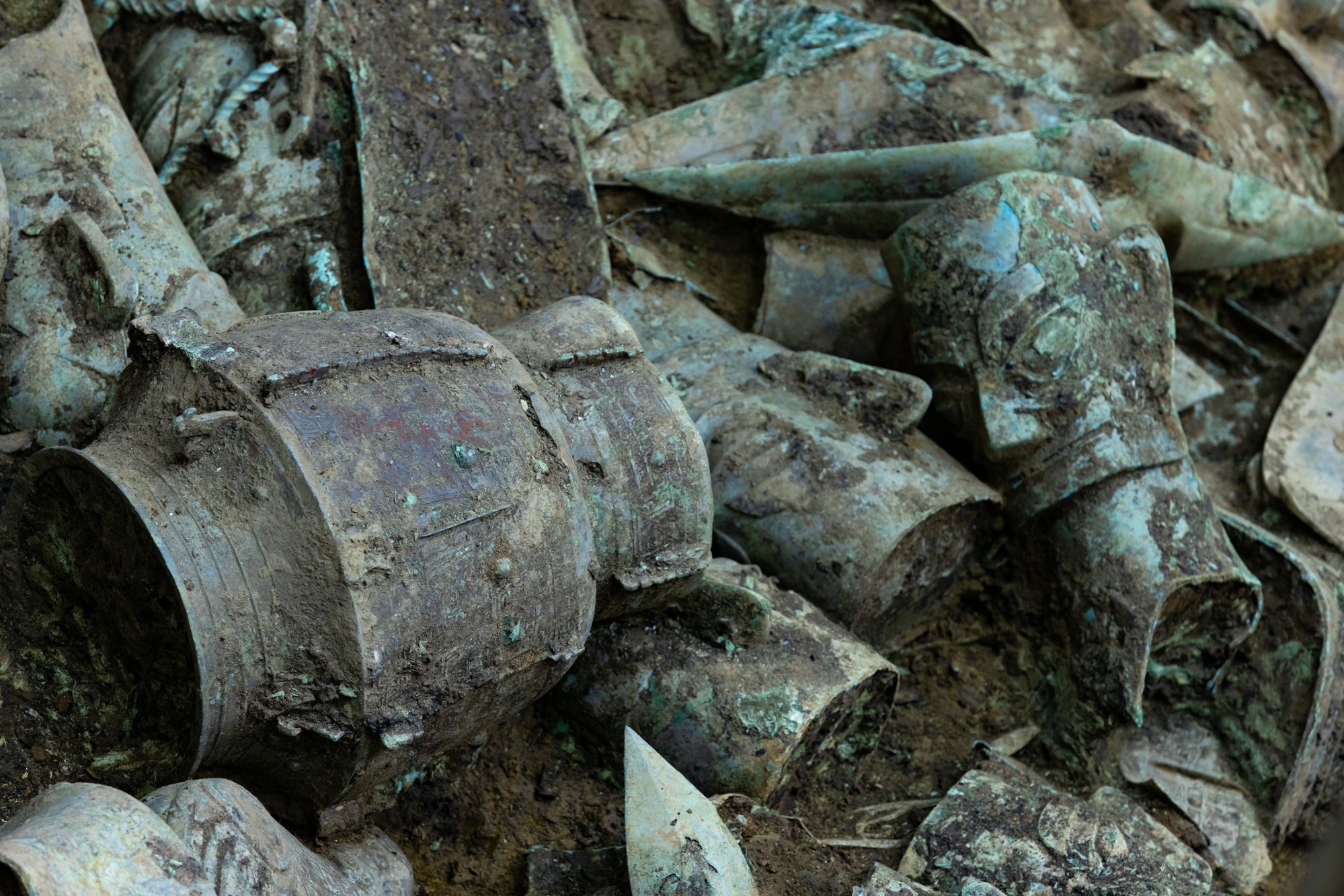 The new finds are mainly from the pits No 7 and No 8.
Through the excavation, archaeologists were able resolve a decades-old controversy by confirming the age of the sacrificial pits as dating back to more than 3,000 years ago, Xinhua said.
Researchers also found the remains of ox and wild boar in the pits, suggesting the animals were used as sacrifices.