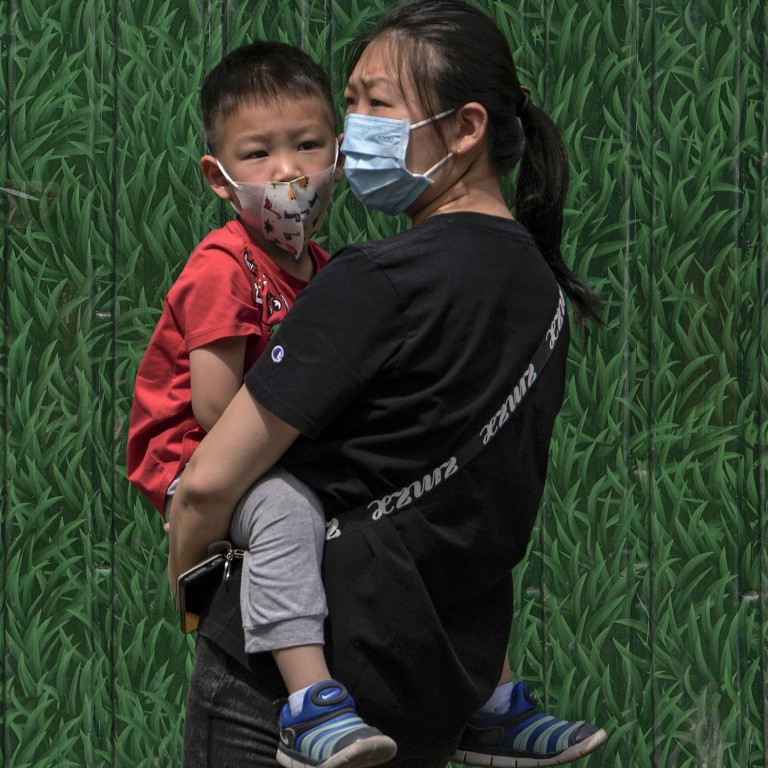 Long Covid: children can have lingering symptoms but the chances are low, study finds
Team in Denmark found children who had been infected were more likely to have experienced at least one symptom for two months or longer than those who had not
But they said the difference was small and noted that 'possible differences between the groups could be masked by competing diseases and vaccine side effects'
Children can experience lasting symptoms two months after getting Covid-19, but the chances are low according to a new study in Denmark – the biggest on
long Covid
in kids to date.
A large number of children worldwide have been infected with
the virus
given slow vaccine approvals for those under five, the difficulty of social distancing for kids and vaccines being less effective against the highly contagious Omicron variant.
In Denmark, 58 per cent of children had laboratory-confirmed Covid-19 infections in the period from December to February. In the United States, about 17 per cent of reported cases in the period were children under 18.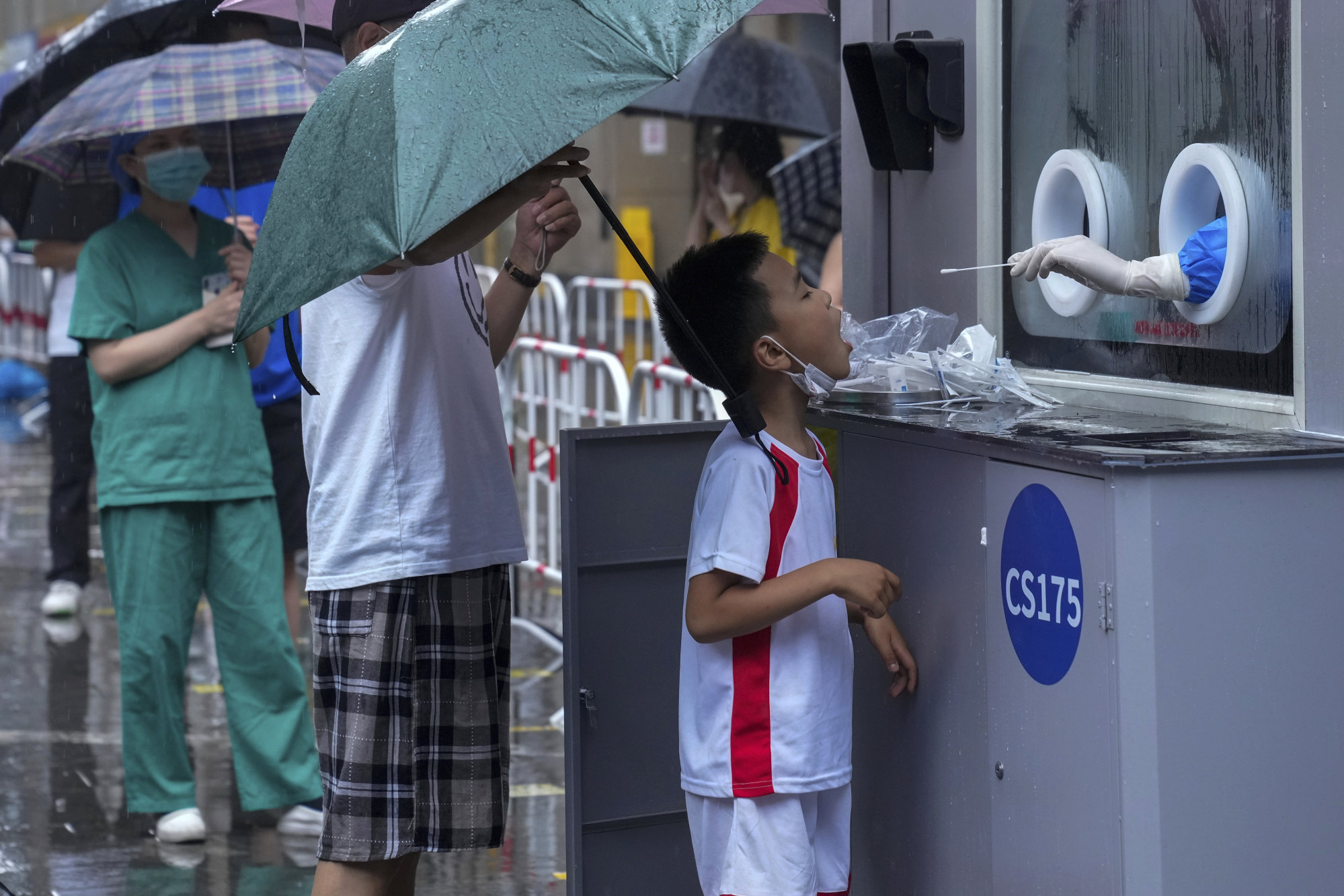 For the study, researchers at the Copenhagen University Hospital sent surveys to the parents or guardians of children – from newborns to 14 years old – who had tested positive between January 2020 and July 2021. They received about 11,000 replies that were matched by age and sex to a control group comprising three times the number of children who had never had Covid-19.
The findings of the peer-reviewed study were published in The Lancet Child & Adolescent Health on Wednesday.
The survey asked about the 23 most common symptoms of long Covid in children, lasting more than two months. The children who had tested positive were more likely to have experienced at least one symptom for two months or longer than those who had not been infected. But the researchers said the difference was small and not "clinically relevant", even if it was statistically significant.
In the group aged from zero to three, some 40 per cent of children who had contracted Covid-19 had experienced symptoms for longer than two months, compared to 27 per cent of the control group. For those aged four to 11, lasting symptoms were reported in 38 per cent of cases compared to 34 per cent in the control group. It was 46 per cent for children aged 12 to 14 who had tested positive, compared to 41 per cent in the control group.
However, the researchers noted that "because long Covid symptoms are the same as some ailments that are common in children, possible differences between groups could be masked by competing diseases and vaccine side effects".
Mood swings, rashes and stomach aches were the most commonly reported symptoms in the youngest group of children aged from zero to three. In the group aged four to 11, most common were mood swings, trouble remembering or concentrating, and rashes. And for those aged 12 to 14, the most reported symptoms were fatigue, mood swings, and trouble remembering or concentrating.
"Our findings align with previous studies of long Covid in adolescents showing that, although the chances of children experiencing long Covid is low – especially compared to control groups – it must be recognised and treated seriously," said Selina Kikkenborg Berg, a professor at the Copenhagen University Hospital who led the study.
"More research will be beneficial to treat and better understand these symptoms and the long-term consequences of the pandemic on children going forward."
About one-third of the children who had been infected with Covid-19 experienced symptoms afterwards that were not present before they had the disease, according to the study.
But Maren Rytter from the University of Copenhagen, who was not involved in the study, said this finding was problematic since the symptoms were almost as frequent in children who had not had Covid-19.
"[Although] the study found that symptoms of any kind were slightly more frequent in children who had been infected with Sars-CoV-2 … the overall impact on children of having had Covid-19 is probably small, and likely much less than the impact of the indirect effects of the pandemic," she wrote in a linked commentary.
The authors acknowledged there were limitations to the study. They included a long recall period between diagnosis and taking the survey, and the potential for selection bias given that parents and guardians of children with more severe symptoms were often more keen to respond. Also, public testing for Covid-19 was only available from August 2020 and some children in the control group could have had undetected asymptomatic infections.
Another study on persistent symptoms in children after Covid-19 was published in February. It looked at children aged between 11 and 17 in the UK, finding that 66 per cent still had symptoms after 12 weeks, compared to 53 per cent in the control group.