Science
Get more with myNEWS
A personalised news feed of stories that matter to you
Learn more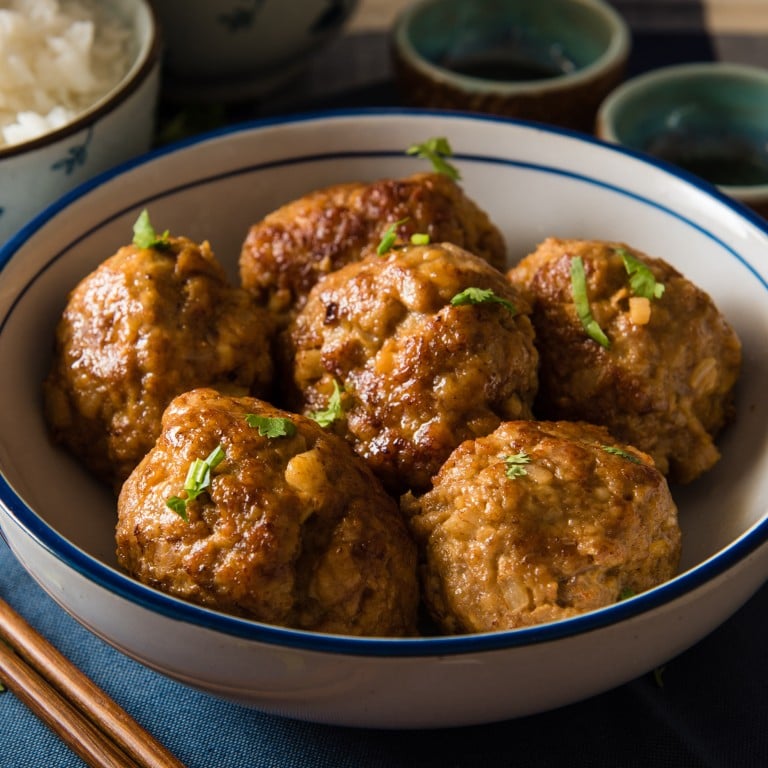 Chinese scientists say lab-grown meatballs are ready for mass production
Researchers from Tsinghua University and Nanjing Agricultural University report their innovation may pave the way for cultured meat to be industrialised
They compared their cultured meat with Chinese pork meatballs and found it to be substantially higher in protein and lower in fat
A research team in China said it had developed a new "cell factory" to accelerate the expansion of lab-grown animal cells, making it possible to industrialise cultured meat.
Cultured meat technology – which grows genuine meat by cultivating animal cells in a lab – is seen as a promising alternative for producing healthier and more sustainable protein.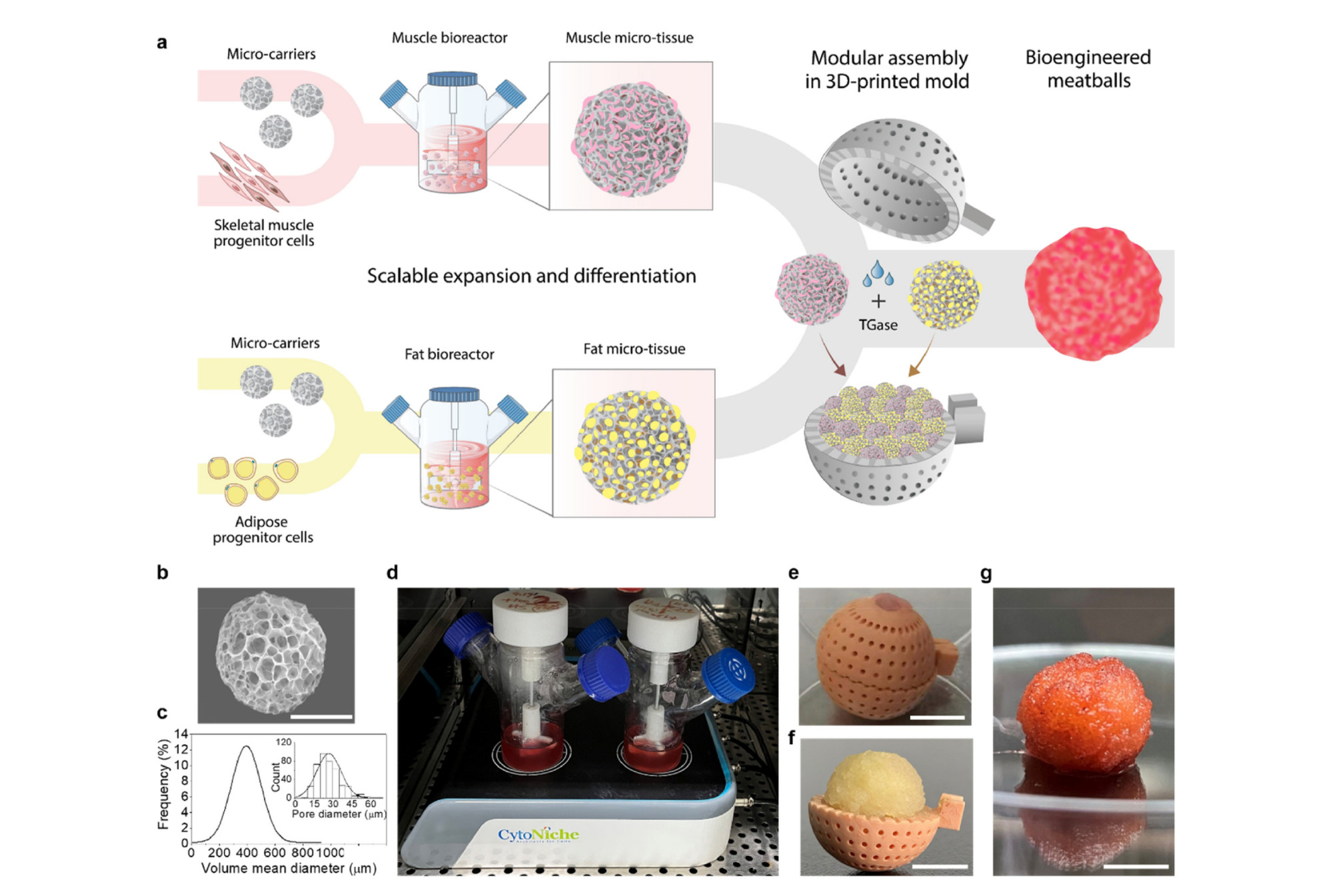 It requires a large number of cells to form cultured meat products, but how to culture the cells on a large scale remains a problem.
Researchers from Tsinghua University and Nanjing Agricultural University say they have developed an edible, 3D porous gelatin micro-carrier as a cell expansion scaffold.
Using the micro-carrier, they found cell expansion increased 20-fold in seven days. That compares to less than 10-fold expansion over the same period in previous studies.
The authors cultured pig muscle cells and fat cells separately before putting them together into a 3D-printed mould. With the help of an enzyme they created centimetre-scale meatballs.
"Such meat engineering method enables robust and scalable bio-fabrication of ground meat alternatives such as meatballs or sausages, which may innovate the future meat menu," the researchers said.
The study was published in the peer-reviewed journal Biomaterials last month.
The researchers further compared the nutritional value of cultured meat with bought shizitou, a classic Chinese pork meatball dish.
They found that the cultured meatball contained about 70 per cent protein, 4 per cent fat and 6 per cent carbohydrate, as well as key essential minerals such as zinc, calcium and iron.
By comparison, the bought shizitou had only one-fifth of the cultured meat's protein and three times the amount of fat, although it had fewer calories.
"Therefore, engineered PSC [muscle satellite cell] meatballs can be a nutritious alternative for ground pork products," the researchers said.
Compared with conventional meat production, cultured meat is far less resource-intensive and has fewer environmental impacts.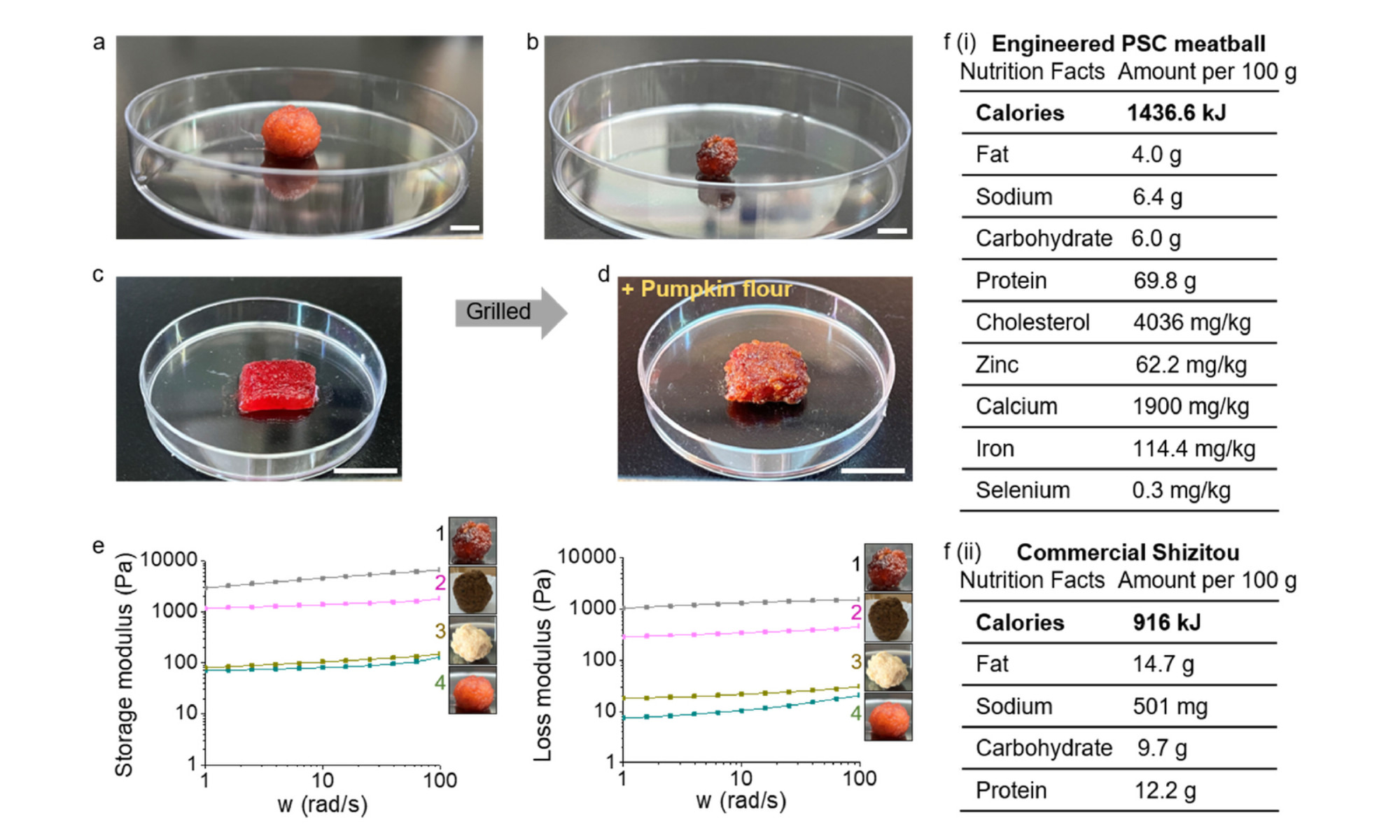 A recent life cycle assessment by CE Delft, a research and consultancy organisation in the Netherlands, found cultured meat used much less land compared with conventional meats and had a much lower carbon footprint.
Researchers from the Nanjing Agricultural University produced China's first cultured pork in 2019. A year later, they produced a 50-gram (1.7-ounce) piece of cultured meat in 20 days.
They organised a tasting event in June 2020, with participants saying the cultured meat "tastes the same as conventional meat", according to the state-owned China Science Daily.
"We believe that the cultured meat industry will develop rapidly with the synergy of technology, regulation and consumer acceptance and bring tastier, healthier and more sustainable meat products for consumers in the future," Ding Shijie, co-author of the study and a researcher at Nanjiang Agricultural University, said in another study last year.