Science
Get more with myNEWS
A personalised news feed of stories that matter to you
Learn more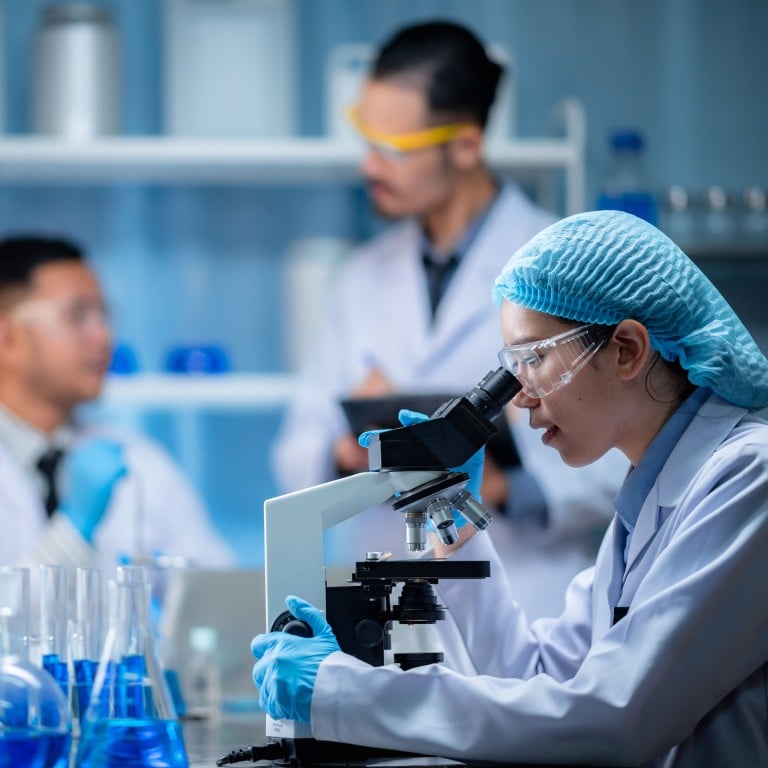 US scientists keep ties with Chinese peers despite crackdown: researcher
Academics use alternative funding, open-source data and multinational teams to maintain collaborations, says University of Arizona professor Jenny Lee
Without Chinese co-authors, American scientific output would have decreased over past five years, according to Lee's study
Scientists in the United States have found ways to continue working with their
peers in China
despite a US government clampdown, according to a higher education researcher at the University of Arizona.
Jenny Lee, a professor of educational policy studies and practice at the university, said while many US-based researchers had given up ties with China out of
fear of being prosecuted
, many others had found alternative ways to maintain their collaborations, such as seeking non-federal grants, for which collaborators' backgrounds are not scrutinised as strictly.
"The US federal government should learn from that, and learn how to foster these partnerships," she wrote in an opinion article published in the scientific journal Nature on Tuesday.
Much of the growth in
US scientific output has been supported by China
, Lee said, citing her own study published in the journal
Higher Education
in 2020. It found that in the five years leading up to the study, the number of US research publications would have declined without Chinese co-authorship, whereas China's publication rate would have risen without the US.
In February, the US Justice Department announced the
end of the China Initiative
, a programme launched by the Trump administration to fight Chinese espionage and intellectual property theft. Critics said the programme was racially biased and led to prosecutorial overreach.
As it gained momentum, cases were increasingly brought not on
espionage
or trade secrets grounds, which face a higher burden of proof, but for
paperwork violations in grant applications
. And sometimes the "secrets" academics were accused of leaking were openly available in academic journals.
Lee said "the programme's after-effects continue", pointing to an example of a researcher in the US who went through "months of legal appeals to show that they had done nothing wrong" after travelling to China using personal funds. The scientist lost access to the lab, funds and staff, leaving collaborators and trainees adrift.
She said that because of a lack of clarity around identifying and reporting conflicts of interest, scientists in the United States had erred on the side of caution while finding ways to work with China.
"One researcher maintains his collaborations but avoids financial transactions between countries. Others are enlarging their project from binational to multinational teams, or are limiting their projects to open-source data or data entirely supplied by overseas collaborators," Lee said.
According to an analysis published by Nature in May, the number of research paper authors who declared affiliations in both China and the US has dropped by more than 20 per cent over the past three years.
This drop was sharper than for other pairs of nations – such as the US and Britain, the US and the Netherlands, and China and Australia – and took place as the global number of scholars disclosing multiple affiliations grew.
The analysis also found publications with co-authors from China and the US fell in 2021, even as total outputs from the two countries were increasing.
Last year, a team led by Lee found that more than 90 per cent of Chinese and non-Chinese scientists in the US said limiting collaboration with China would have a negative impact on academia in a survey of about 2,000 researchers across the US.
Around 42 per cent of Chinese scientists said they felt racially profiled by the US government, compared to 8.6 per cent of non-Chinese scientists, according to the survey.
"With the possible loss of Chinese talent, the US may ultimately lose out in competition with China," the researchers warned in the survey report published in October.