Science
Get more with myNEWS
A personalised news feed of stories that matter to you
Learn more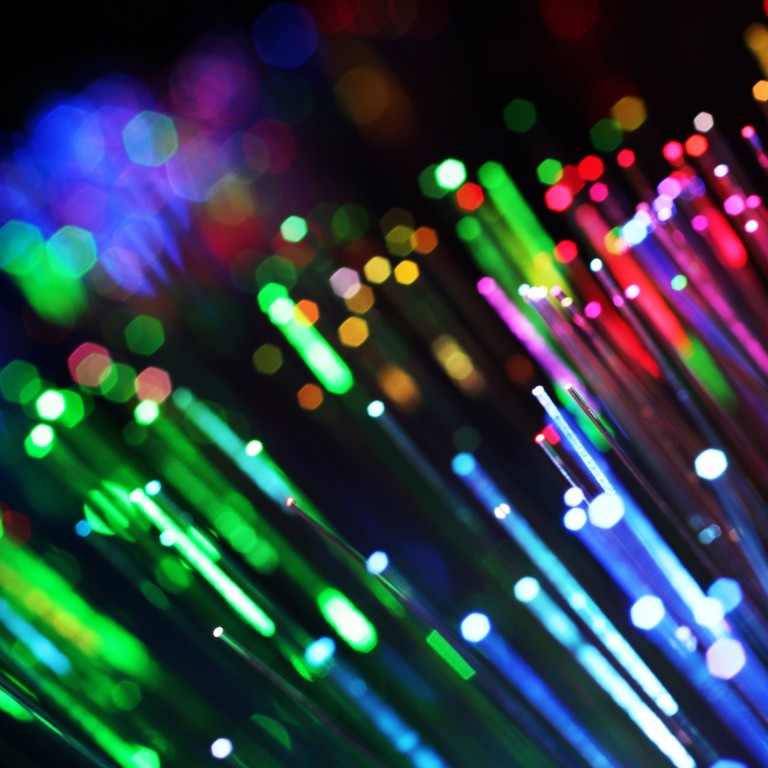 Chinese companies begin to embrace quantum technology
Country's quantum communication market predicted to be worth more than 80 billion yuan next year
In some cases, China 'has already overtaken America' in three areas of research, according to recent Harvard report
In late April, when Shanghai was locked down to control an outbreak of Covid-19's Omicron variant, Dr Wang Chao, general manager of XT Quantech, a company that uses
quantum technology
to provide information security solutions, found himself busier than ever.
The China Academy of Railway Sciences, which sets national standards for the railway industry, had approached Wang with a plan to bring quantum communication to high-speed rail.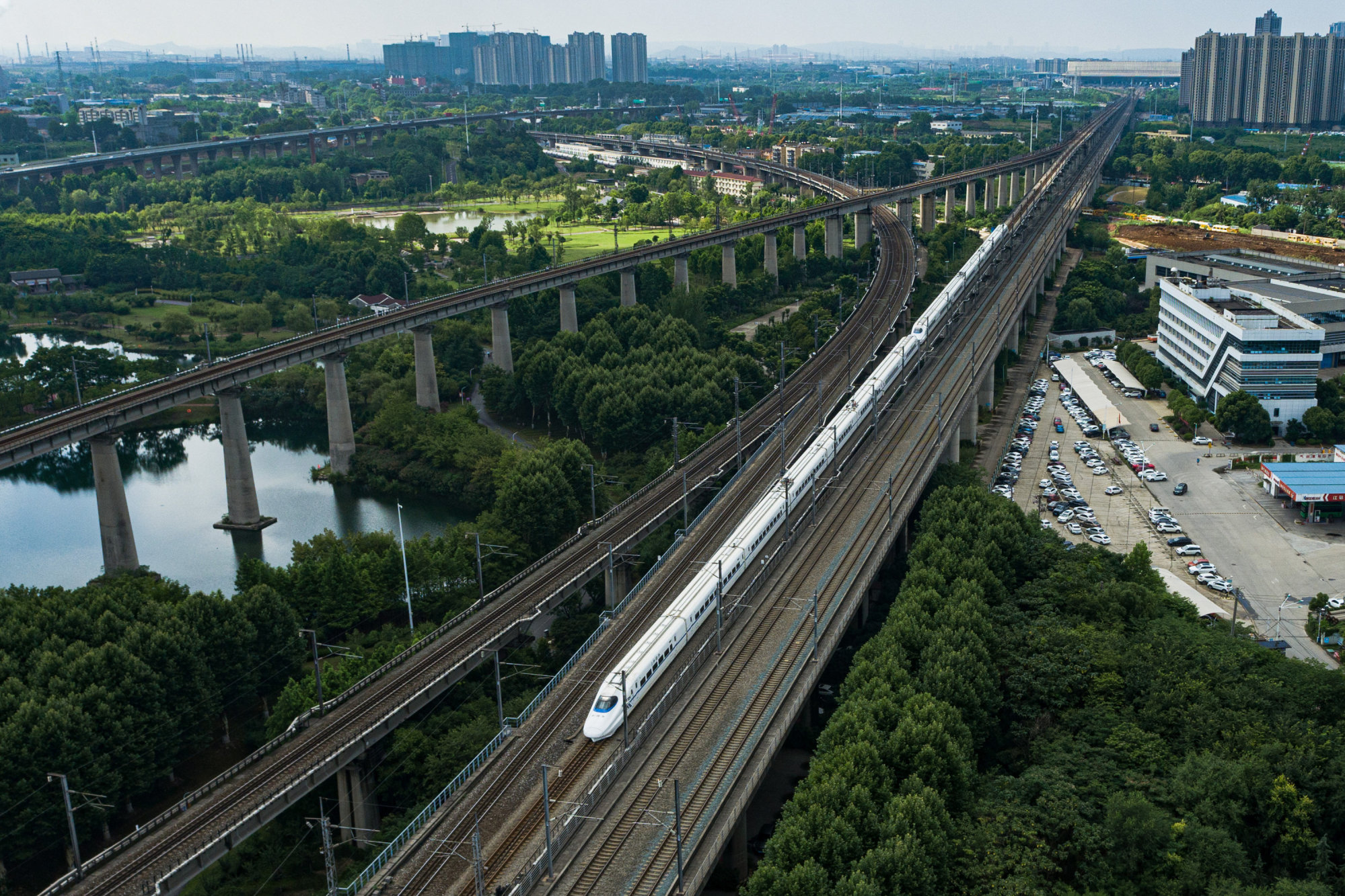 A few days earlier, China's anti-espionage authorities disclosed that two Chinese information technology companies had been caught providing sensitive data to foreign buyers that could cause leaks in China's railway communication and threaten the safety of millions of passengers travelling at speeds of up to 350km/h (217.5mph) on what is the world's largest high-speed rail network.
Wang said the academy wanted to know if quantum-based cryptography – technology that uses the laws of physics to prevent eavesdropping – could help provide affordable protection for the massive amount of infrastructure involved.
"Conventional railway communication systems are plagued with safety loopholes. A quantum security solution offers improved protection with [theoretically] unbreakable equipment and trusted repeaters," Wang said last month.
"And the technology has become more affordable for industrial buyers as private companies in this area are committed to providing cheaper and smaller devices."
China's quantum communication market was worth 32 billion yuan (US$4.82 billion) in 2018 and is predicted to exceed 80 billion yuan next year, according to the Beijing-based Qianzhan Industry Research Institute.
Quantum communication is generally believed to be a technology of the future, and a sector dependent on government subsidies. But thanks to technological breakthroughs, lower costs and increased demand, it has recently become a booming, profitable business in China that is turning more physicists into entrepreneurs.
Wang, then pursuing a PhD in physics at Shanghai Jiao Tong University, joined XT Quantech when it was founded by his professor, Zeng Guihua, in 2017.
Wang said that he decided to join the start-up because he believed quantum encryption was a proven technology "ready to step out of the laboratory", with quantum equipment – no longer bulky and capable of stable performance – able to be integrated into conventional communication infrastructure.
He said major industrial users including China's largest telecommunication service providers, power grid companies and metro operators began to express interest in XT Quantech's products last year.
That was a significant change because, for many years, firms like XT Quantech had provided services mostly to the government.
The earliest attempt to commercialise quantum communication technology was in May 2009, when Professor
Pan Jianwei
, the country's most famous quantum scientist, and a few colleagues at the University of Science and Technology of China founded a small company that would go on to become QuantumCtek, now a publicly traded company valued at more than 8 billion yuan.
Just two months after the birth of Pan's company, Professor Guo Guangcan, a leading quantum physicist with the Chinese Academy of Sciences' Key Laboratory of Quantum Information, launched another company, Qasky Quantum, in Wuhu, Anhui province.
Few people at the time had heard of quantum communication technology. The equipment was mostly gadgets built for laboratory experiments, and almost nobody expected Pan and Guo's ventures to be profitable.
But the start-ups survived, thanks to some mega projects launched by the Chinese government.
That included a 560 million yuan project to build a quantum communication line between Beijing and Shanghai which received central government backing in 2013. It served as a proving ground for the application of many quantum devices developed by QuantumCtek and other start-ups, and the companies used it to fine-tune their products and foster talent.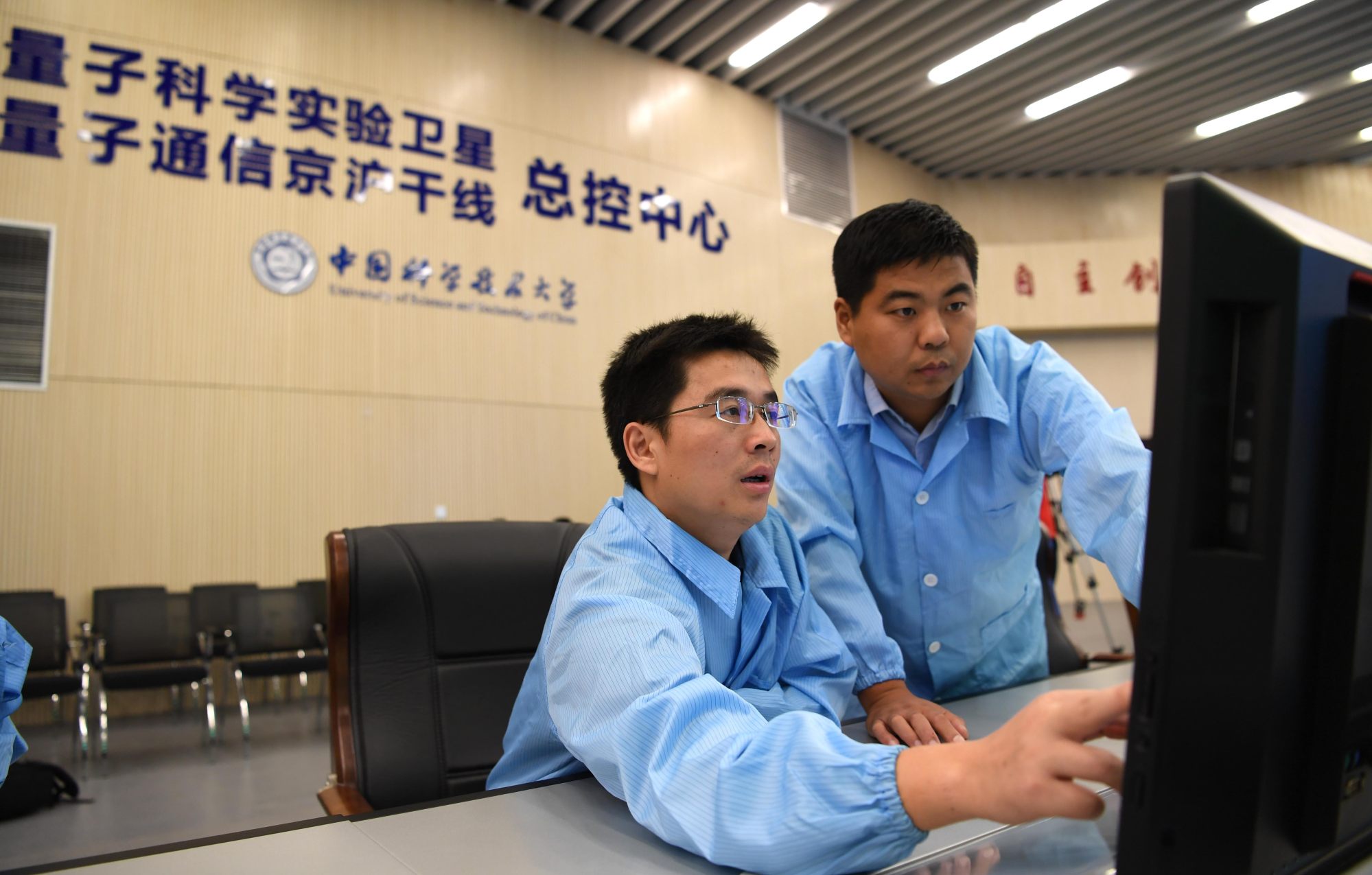 XT Quantech, established much later than QuantumCtek, did not receive as much financial support as the early players, but it also participated in government projects in Shanghai and in Guangdong province, with funding ranging from hundreds of thousands to tens of millions of yuan.
"I think the Chinese government here is playing an important role," said a Singapore-based quantum scientist who requested anonymity. "The country is feeding start-ups with projects, and the strategic development of quantum technology is written in the planning of many provinces."
A quantum physicist working in Guangdong, who also asked not to be named, said "perhaps no other country has been able to spend as much money as China to build Micius [the world's first quantum satellite], or to build quantum networks that connect distant cities, like the Beijing-Shanghai quantum link".
China's achievements in quantum communication were partly due to its rapid economic development, the physicist said. Before 2018, provincial government funding for a project rarely topped 8 million yuan, but many projects since then have received as much as 65 million yuan, he added.
Local governments in China have also built incubators to attract start-ups that offer free rent and facilities, and, sometimes, funding. Guangdong, for example, has built industrial estates where scientists with innovative ideas are welcomed in cities including Zhuhai, Shenzhen and Zhaoqing.
Since 1999, laboratories at Shanghai Jiao Tong University have conducted research across the full spectrum of quantum communication, from the underlying optical parts to other hardware, software, and algorithms, Wang at XT Quantech said. They applied for tens of millions of yuan worth of funding from the government every year, and financial support on such a scale was rare overseas.
He said an outstanding student in the laboratory he was working in went to the University of Melbourne in Australia to study for his PhD.
"But later he told me that the funding for his laboratory was far less than that in China, at least compared with Shanghai Jiao Tong University," Wang said. "Without enough funding, some experimental research projects had difficulty carrying on."
Thanks to the money, talent and infrastructure, China has laid a solid foundation for the engineering application of quantum communication. Chinese scholars did not come up with revolutionary theories often, Wang said, but they
impressed their overseas peers
with their speed in implementing them.
To overcome some fundamental issues such as low efficiency in quantum communication, a group of British scholars in 2018 proposed a new protocol, known as twin-field quantum key distribution. But bringing the idea to life was extremely challenging.
Just a year after the British team published its work, a team from USTC demonstrated the protocol's feasibility for the first time over a 300km fibre-optic cable.
Earlier this year, another team in China extended the transmission distance of the new protocol to more than 830km, setting another record.
In January, China created the world's first integrated fibre-optic and satellite quantum communication network.
Spanning more than 4,600km, longer than the distance from New York to Los Angeles, it integrated a ground-based fibre-optic network and the
Micius
satellite to serve more than 150 industrial users across the country, including state and local banks, municipal power grids, and government websites.
Cybersecurity experts live in fear of "Q-Day" – when a quantum computer will be able to break most modern encryption codes. The first commercial quantum communication systems appeared as early as the 2000s in the West, but Chinese companies, now drafting standards for the sector, have since pushed Western competitors aside.
In 2016, soon after the launch of the Micius, Pan said that it marked the start of a "worldwide quantum space race, a race that China is desperate to win".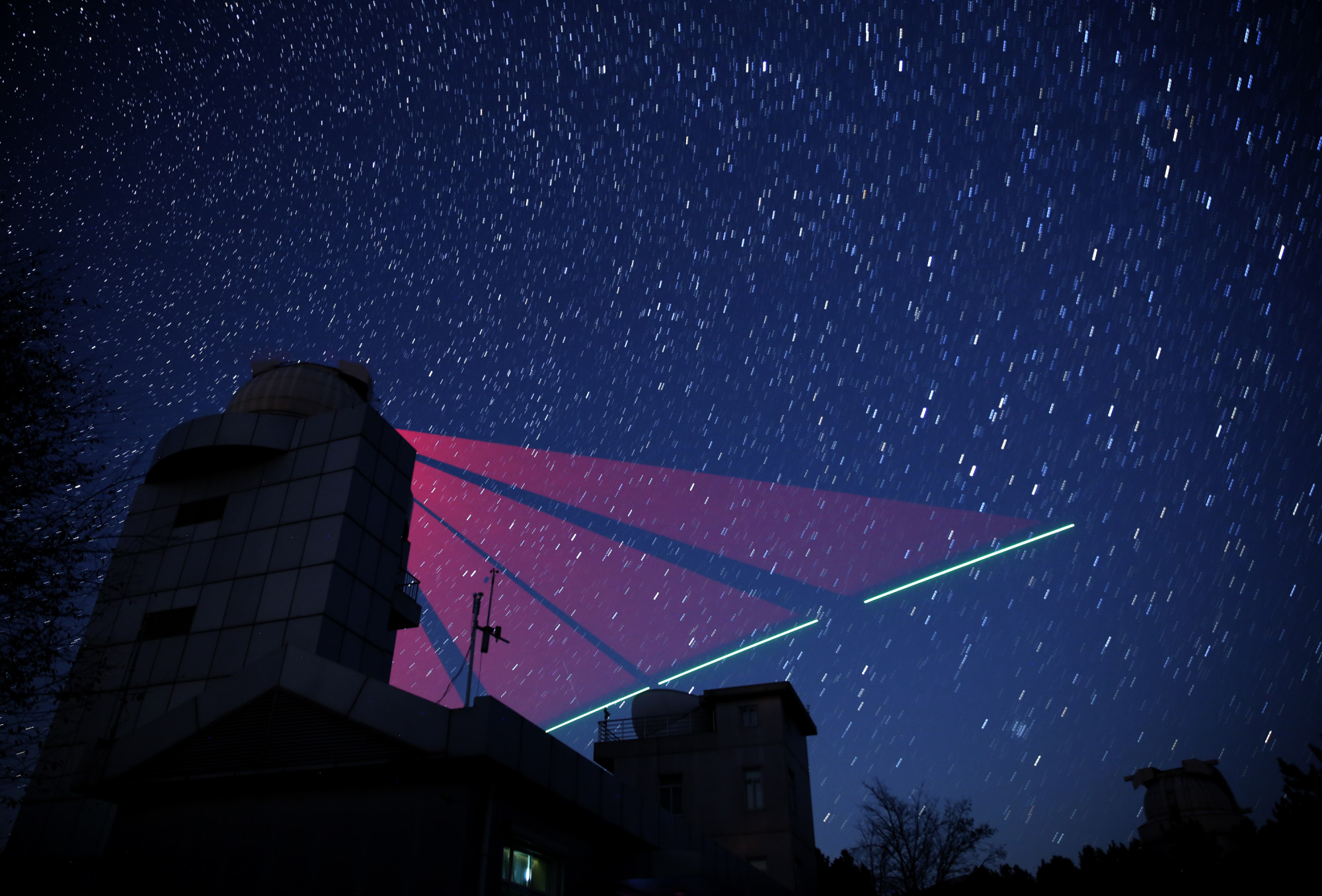 Chinese quantum communication companies usually have more employees than their counterparts overseas, according to some industry experts. XT Quantech now has more than 50 employees, but the team is going to double in size by the end of this year, according to a manager at the company.
In December, four leading academics from Harvard Kennedy School, the public policy school of Harvard University, said in a report that in quantum computing, quantum communication, and quantum sensing –
three areas traditionally led by US researchers
– "China is catching up and, in some cases, has already overtaken America."
Unlike other technologies, China did not start from a position of weakness in quantum communication, the report said.
Among the priority technologies listed in China's 14th Five-Year Plan (2021-25), quantum information ranks second after artificial intelligence. Shenzhen, an economic powerhouse in southern China, published a technology policy last month that said quantum technology was one of four "future industries" that would become the business backbone of the city in 10 to 15 years.
However, quantum communication is still struggling to gain a foothold in most countries.
In 2020, the US National Security Agency said it would not support using quantum key distribution technology to protect its communications, and would not participate in certifying or approving any security products based on quantum technology because that would increase hardware costs or introduce new vulnerabilities.
The Guangdong-based quantum scientist said more local government officials have tried to encourage him to start a company and turn his research findings into products over the past two years. But he chose to remain in the laboratory, despite the supportive policies and venture capital being offered.
He said he was more interested in developing basic components like modulators and detectors that could be used in general communication systems, including both conventional and quantum equipment.
Secure quantum communication was far from perfect, he said, and a lot of quantum encryption applications available on the market needed improvement.
He added, however, that its rapid development in China would stimulate the entire industry chain, including detection chips, optical integration, materials, components, and overall system design.
"I have confidence, even though there will be lots of challenges ahead, because more and
more talent with good training
will enter the industry," he said.