Science
Get more with myNEWS
A personalised news feed of stories that matter to you
Learn more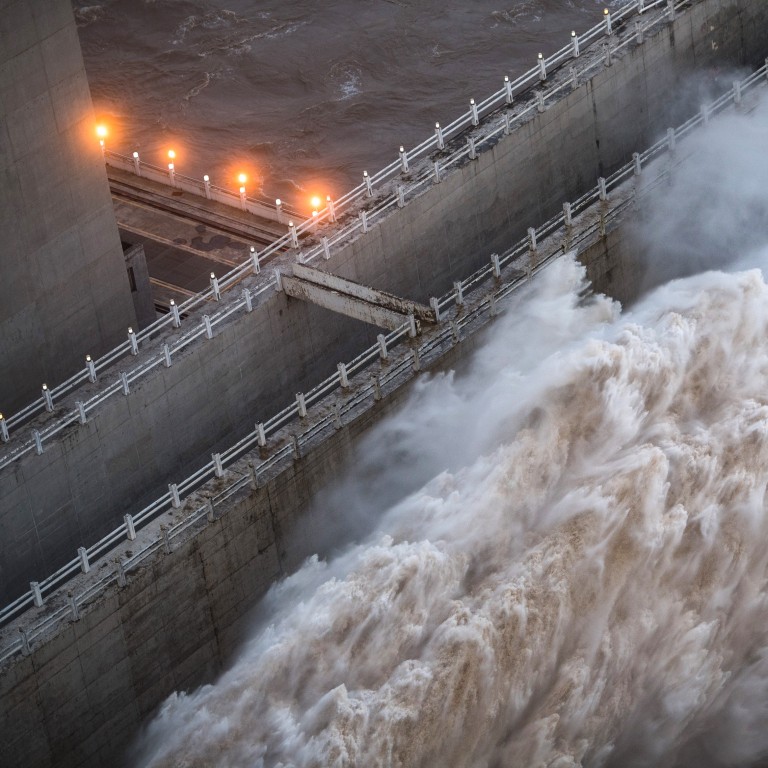 China's new mega tunnel will send water from the Three Gorges Dam to Beijing
Yinjiangbuhan tunnel, connecting to a 1,400km open canal, is expected to take 10 years to build and cost US$8.9 billion
China's broader infrastructure plan is a move towards boosting food production by as much as 540 million tonnes
China has launched a new tunnelling project to send water from the Three Gorges Dam to Beijing as part of a massive infrastructure plan to boost
food production
and the economy.
The Yinjiangbuhan tunnel will drain water from the Three Gorges – the world's largest dam – to the Han River, a major tributary of the
Yangtze River
.
Reaching the Danjiangkou reservoir at the lower reaches of the Han, the water will head north as far as Beijing via the middle line of the
South-to-North Water Diversion Project
, a 1,400km-long (870-mile) open canal.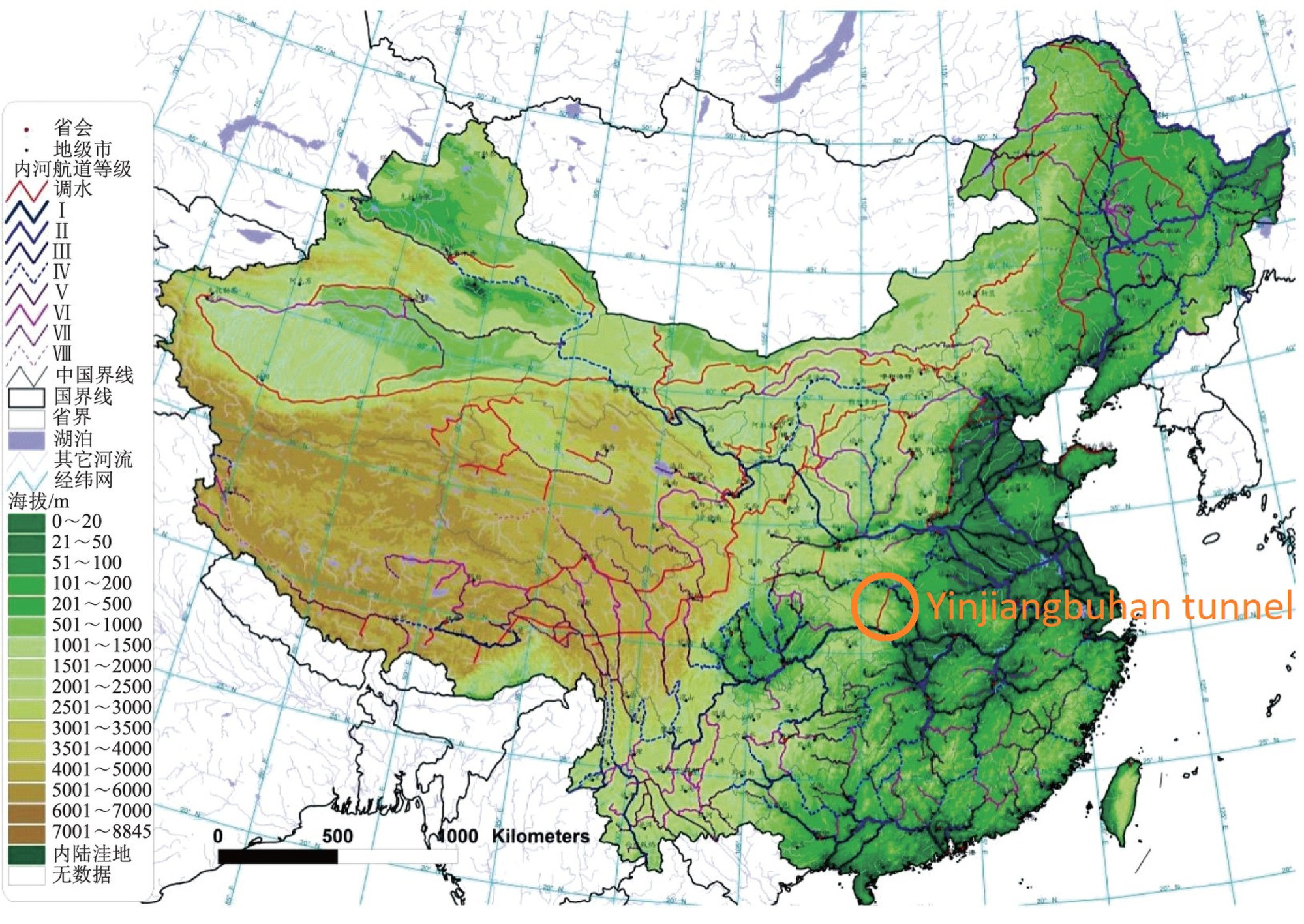 Päijänne, the world's longest water tunnel in Finland, stretches 120km in bedrock up to 130 metres deep. The Yinjiangbuhan tunnel is about twice as long and parts will go as deep as 1,000 metres underground.
It will take a decade to build and cost 60 billion yuan (US$8.9 billion), according to a report on July 8 by Guangming Daily, a state-owned newspaper based in Beijing.
"The Yinjiangbuhan tunnel will establish a physical connection between the Three Gorges Dam and the South-to-North Water Diversion Project, China's two critical infrastructures," said Niu Xinqiang, president of the Changjiang Institute of Survey, Planning, Design and Research during the groundbreaking ceremony on July 7, according to the report.
Zhang Xiangwei, director of the planning department with the Ministry of Water Resources, said the Yinjiangbuhan project was "a curtain raiser" for other projects.
China's water diversion infrastructure was "far from complete if you look at the long-term blueprint", he told Guangming Daily. "There will be more follow-up projects to expand and strengthen the backbone water networks across the nation."
China's water resources are unequally distributed. The east and south of the country are frequently hit by flooding, while water shortages severely constrain economic development and food production in the western and northern areas. The slowdown of the economy caused by the pandemic prompted the government to invest in large-scale infrastructure projects to stimulate growth.
Liang Shumin, a researcher on economic and development with the Chinese Academy of Agricultural Sciences, said the total length of tunnels and canals under construction or planned for water diversion in China could reach nearly 20,000km – about the distance of a round trip from Shanghai to Seattle.
But whether these projects should be built was the subject of ongoing debate, he said. According to Liang's estimate, the projects will cost taxpayers more than 9 trillion yuan over the next 30 years, the equivalent of about 8 per cent of the nation's GDP last year.
However, infrastructure could raise China's annual food production by over 540 million tonnes, almost as much as the total agricultural output of the United States at present, he said.
China currently produces 660 million tonnes of food a year, more than any country. But to meet the rising living standard of 1.4 billion citizens, the country imports more than 100 million tonnes of grain annually, prompting food security concerns at home and accusations by other countries of hoarding.
The new water diversion infrastructure could turn nearly 750,000 square km of waste land – bigger than the size of Chile – into farms suitable for growing wheat, rice, corn, beans and other crops, according to Liang.
"Considering that the growth rate of food consumption will slow down in the future (due to population decline), China may become a net exporter of grain and oilseeds in 2043," Liang wrote in a paper published in Water Resources Planning and Design, a journal published by the Ministry of Water Resources last month.
"And after 2050, the annual net export of food may reach more than 100 million tonnes," he said.
"It takes 12.63 yuan of near-term investment for a 1kg increase in food production capacity in the near future. Considering the current economic environment of rising food prices and lower bank interest rates, this is an investment with a high internal rate of return."
This massive water redistribution infrastructure could alter China's landscape, according to some scientists.
The South-to-North Water Diversion Project, for instance, has sent 54 billion cubic metres of water from the Yangtze River region to meet the demand of over 140 million people in northern China since it started operating in 2014 – almost equal to the amount of water in the entire Yellow River.
This resulted in almost immediate changes, some totally unexpected. In some cities such as Xingtai, the groundwater rose so rapidly it spilled into some underground car parks and shelters, according to local news reports.
China is building the world's longest tunnel in Xinjiang with more than 20 tunnel boring machines – the largest fleet of its kind on the planet – working simultaneously, according to scientists involved in the project.
There is also a plan to divert snowmelt water from the Tibetan plateau to the Gobi and Taklimakan deserts.
"This is the biggest water engineering effort in human history. The overall effect and environmental impact of these projects remain largely unknown," said a Beijing-based geologist who asked not to be named due to the sensitivity of the issue.
"Global climate change adds to the uncertainty whether humans can manipulate or even control nature on such an unprecedented scale," he added.
Many of these water diversion projects, including the Yinjiangbuhan tunnel, must go through some of the most difficult terrain on Earth.
Tunnelling engineers and workers face a long list of challenges, including crushing pressure in deep rocks, active fault zones, flooding and heat that even machines cannot withstand.
But Yang Qigui, a chief scientist with the Changjiang Institute of Survey, Planning, Design and Research in Wuhan, said China had solved most of these engineering problems with a large number of technical innovations achieved over the past five years.
Artificial intelligence, for instance, is found in almost every recently built water diversion tunnel, from project planning, construction and quality control to long-term operation, said Yang and his colleagues in a peer-reviewed paper published in the Chinese Journal of Geotechnical Engineering this month.
Some Chinese water tunnels under construction in the western Gobi or Himalayas have already reached nearly 300km in length and over 2,000 metres in depth, according to Yang's team.
"By now, a group of key technologies has been formed for the construction and operation of water diversion projects suitable for long-distance and complex geological conditions," he said in the paper.
"This can provide important technical support for the effective implementation of China's macro-control strategy on water resources."