Science
Get more with myNEWS
A personalised news feed of stories that matter to you
Learn more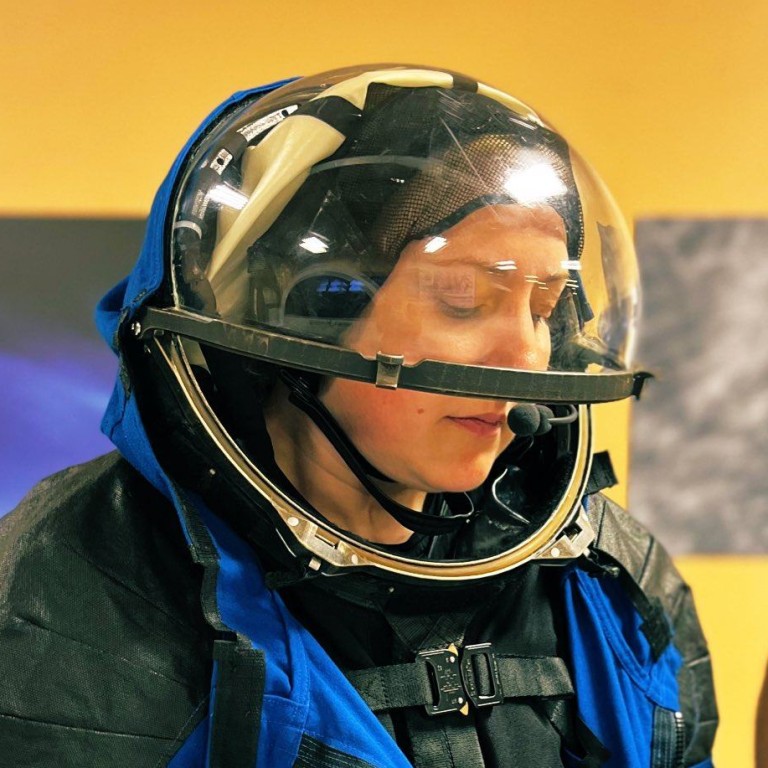 Canadian cancer scientist hoping for role on China's Tiangong Space Station
Medical researcher Tricia Larose posted on Twitter that she would 'happily' take part in a mission following the launch of the Wentian laboratory module
Three years ago her cancer research project was selected as one of the experiments to be carried out in space
Three years ago the Chinese space agency selected "tumours in space", a project by Tricia Larose, a medical researcher based at the University of Oslo in Norway, as one of nine to be carried out on board the vessel.
Her project aims to investigate if tumours will slow or stop growing in weightless conditions and how cosmic radiation affects the DNA of healthy organoids, a type of 3-D tissue culture derived from stem cells.
It was selected by the United Nations Office for Outer Space Affairs and the China Manned Space Agency from 42 applicants from 27 countries.
Last Saturday: Larose posted on Twitter: "#tumorsinspace 2026 is just around the corner!", adding: "Certainly #tumorinspace has been selected to fly. I would happily accept the position of payload specialist."
She has previously tweeted about undergoing commercial zero-gravity training in case she is selected for a space mission.
She is the only female scientist to lead one of the nine selected projects and state-owned China Daily said in a Chinese language social media post she is expected to travel to the Tiangong space station in 2025 or 2026.
Larose has declined to comment further.
In 2019 she told Norwegian SciTech News: "The plan is to send three-dimensional stem cell organoids from both healthy and cancer tissue from the same person into space. Here we will study mutations and look at how the cell's DNA is affected by weightlessness and cosmic radiation."
China expects to finish building the space station later this year. Apart from the nine research projects selected in 2019, more than 1,000 experiments are expected to be carried out in China's space station.
Over the weekend the Wentian laboratory capsule carrying equipment for research into areas such as ecology, biotechnology and gravity docked with the space station.
Some of the experiments conducted on board will focus on the growth of plants, animals and microorganisms under space conditions, while others will focus on cell experiments.
Zhao Liping, the chief designer of the Wentian Space Application System for the Chinese Academy of Sciences, told CGTN on Monday that the space station would continue conducting experiments in orbit for at least a decade.
"The current project during the construction phase of the space station is to share samples, for example, the crystallisation of protein. And we're planning on deeper and more systematic international cooperation," she said.
Yuri Borisov, who took over the space agency Roscosmos earlier this month, told President Vladimir Putin that "the decision to leave this station after 2024 has been made" and it would build its own orbiting outpost.