Science
Get more with myNEWS
A personalised news feed of stories that matter to you
Learn more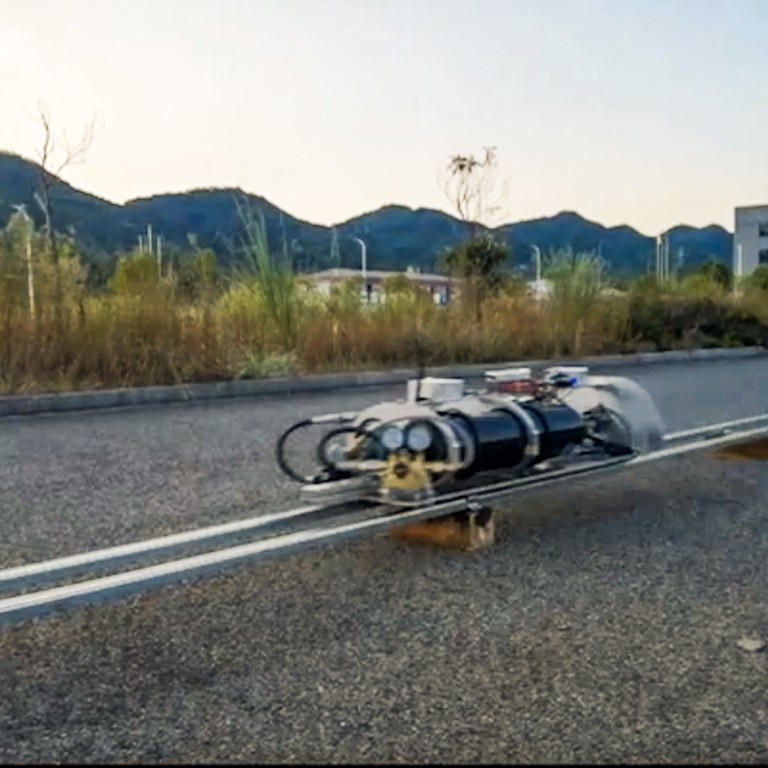 Chinese private firm joins hypersonic race
TWR-Engine says it has completed ground tests on a revolutionary type of engine that could achieve speeds of Mach 5 or beyond
The Chongqing-based firm is a rare Chinese company working on the technology, which it one day hopes to mass-produce for drones and even aircraft
A Chinese engineering company says it has completed ground-testing of a prototype engine that it hopes will one day achieve
hypersonic speeds
with far better fuel efficiency than rocket or jet engines.
Commercial and military scientists in China and the United States are racing to perfect the RDE, which they hope will allow them to reach speeds of Mach 5 or beyond.
"The RDE is twice as efficient as turbo engines. The thrust-to-weight ratio of RDE can reach 20, while the F119 engine on the US F-22 fighter jet merely reaches 11", said Hu Xing, an engineer from the company.
For now, the technology has potential commercial applications such as use in small civilian drones and emergency rescue, according to Hu.
"In the long run, the RDE will find important uses in aerospace travel thanks to its high efficiency," he added.
TWR's prototype generates power through a series of rotating explosions inside a chamber. In theory the technology should be more efficient than existing engines because it produces a higher thrust from a smaller engine with a simpler structure.
In China such technology is usually the preserve of defence contractors or big universities, but Hu said researchers in the private sector have some advantages such as more freedom to experiment.
But they lack stable financial support, and their research needs a lot of investment.
"It's hard to maintain stable combustion with a frequency of thousands of times per second. There is a high demand for material to undertake the combustion shock wave, and such materials are always expensive," said Hu.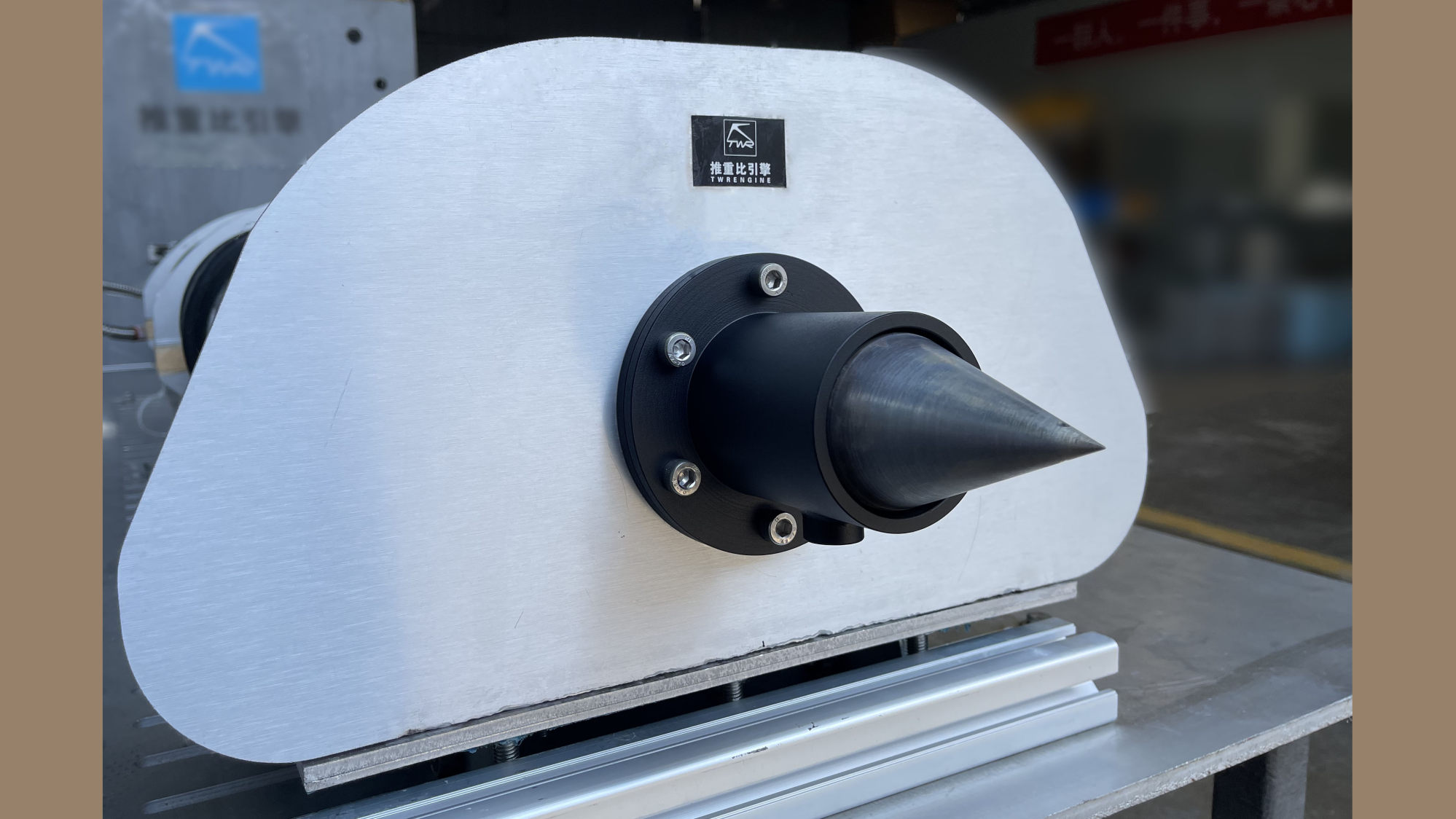 But he said the team is full of confidence after completing ground tests last week, having carried out more than 30 tests on a fixed rail glider since December.
The team is now planning to carry out an aerial flight test by the end of this year with the eventual goal of mass-producing RDEs.
"We have faith in that. We have fewer limitations and a strong theoretical foundation. The talented team gives us solid support," said Hu.
TWR-Engine – whose name in English and Chinese is an acronym for thrust-to-weight ratio – was established in 2018.
"The team consists of talents from all relevant areas. We have engineers majoring in aircraft engines and missile experts from the army. Sixty per cent of team members hold a PhD", said Hu.
Other Chinese scientists working on RDE technology include a team from Tsinghua University that conducted a test flight earlier this year.
In a 2020 paper published in domestic journal Transactions on Aerospace Research, the project's lead researcher Wang Bing and his team wrote: "Detonation is a promising combustion mode to improve engine performance, increase combustion efficiency, reduce emissions, and enhance thermal cycle efficiency."
Meanwhile, US scientists are also working on similar prototypes, including a collaboration between the Air Force Research Laboratory and Pratt & Whitney.
"It's a complicated race, but we have a chance of winning," said Hu.