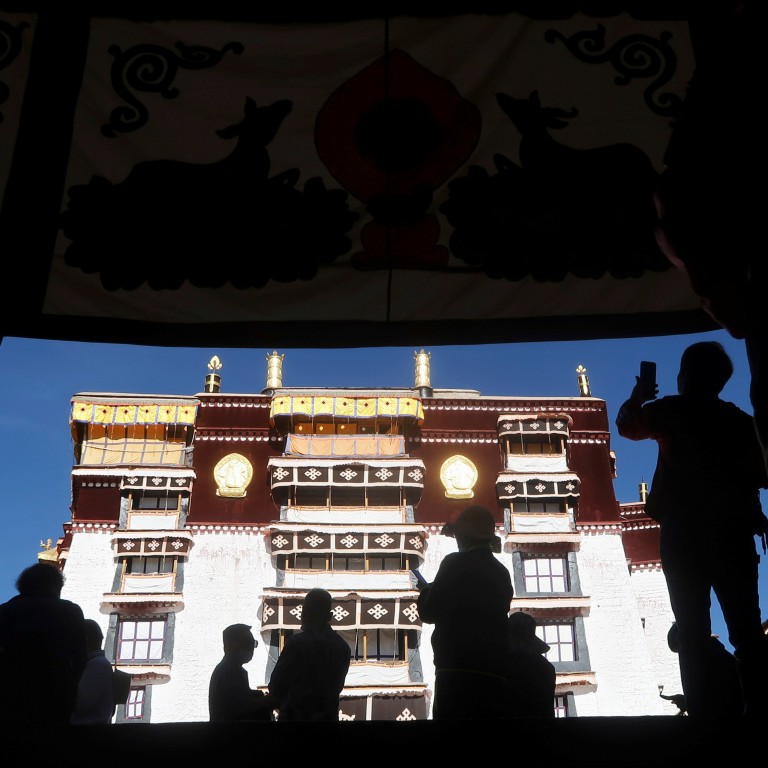 Coronavirus: Tibet's Potala Palace shut as first Covid-19 cases since 2020 put Lhasa on high alert
Area lockdowns and mass testing under way in Tibetan capital Lhasa and other cities as authorities seek to swiftly curb virus spreads
Omicron BA.2.76 strain behind outbreak, health official says in urging locals to get vaccinated
Chinese authorities in
Tibet
have closed the famed Potala Palace, imposed area lockdowns and started mass testing after the Himalayan region reported its first
Covid-19 outbreak
in more than 900 days.
In the capital Lhasa, some areas at medium or high risk of a coronavirus spread have been placed under five-day lockdowns after 18 people in the city tested positive on Monday.
The outbreak was traced to imported cases of the Omicron BA.2.76 strain and spread rapidly due to family gatherings, local officials said.
Some of those infected were members of the same family that had travelled from the southwestern city of Xigaze to Lhasa for a funeral. A day earlier, four tourists in Burang county of Ngari prefecture, who had travelled there from Xigaze, also tested positive for the virus.
Xigaze officials announced three days of lockdown starting Monday in view of the "severe" epidemic situation, with people banned from either entering or leaving the city. Entertainment venues such as bars, cinemas, teahouses and museums have also been shut temporarily.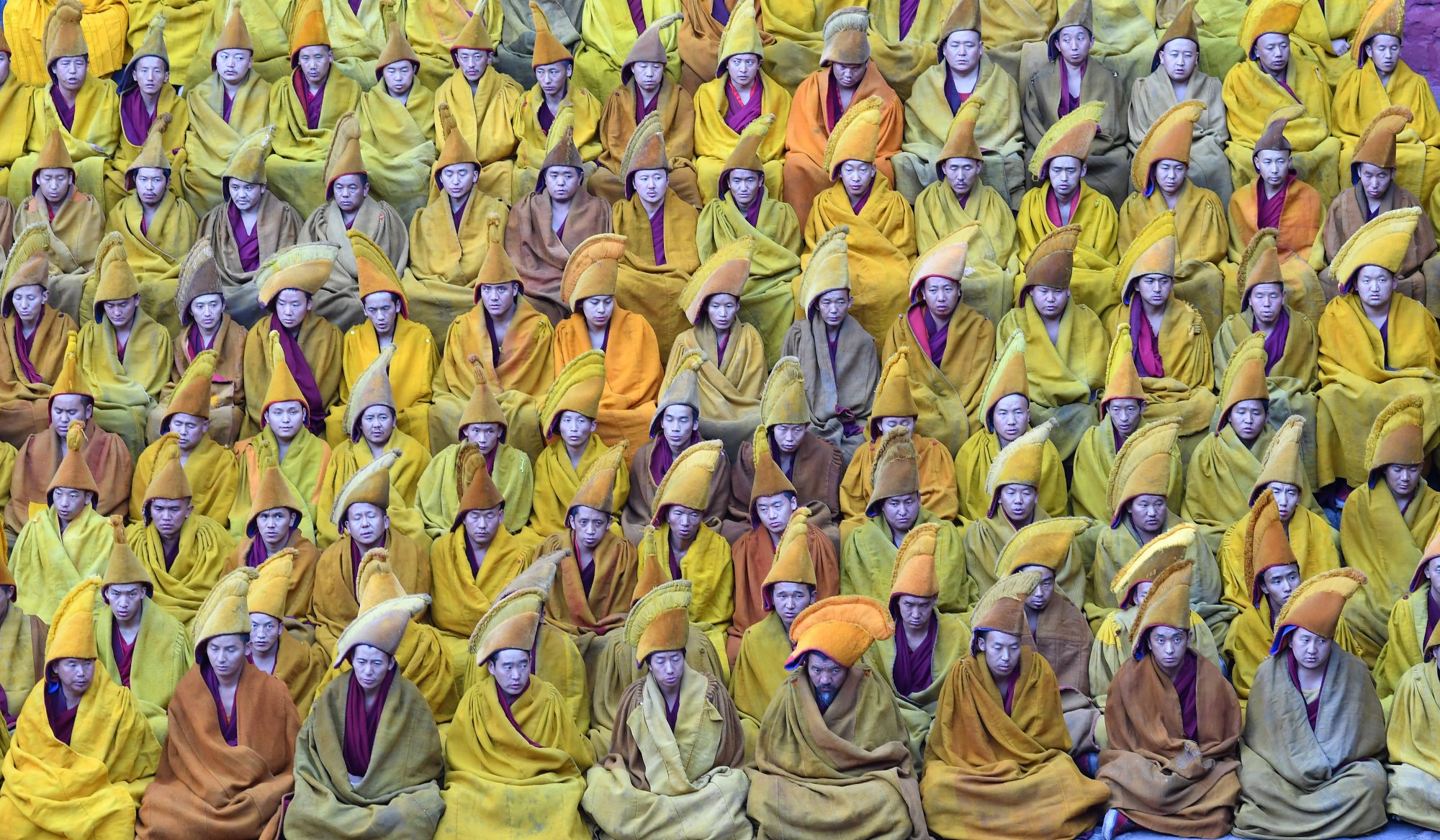 All meetings and events, except those related to epidemic control, were ordered cancelled and aged care homes closed to visitors. The advisory also called for weddings to be postponed and simple funerals.
Pengcuo Ciren, deputy director of the Tibetan region's Centre for Disease Prevention and Control, said Lhasa and Xigaze had started their first rounds of mass Covid-19 testing, with a second round planned for Wednesday. Three counties in Ngari prefecture, including Burang, had already conducted three rounds of mass testing while the rest were carrying out the first one.
Major tourist sites in Lhasa, including the Potala Palace, Lop Noringa and the Tibet Museum, were announced closed from Tuesday morning until further notice.
This is the first local Covid-19 outbreak the region has seen since January 2020 – the very early days of what would become a global pandemic. The only Covid-19 case in Tibet thus far was detected on January 30 that year, a man who travelled from Wuhan to Lhasa. Wuhan, the capital of China's central Hubei province, was where the first coronavirus cases were reported.
More than two years and many mutations on, while most of the world has found ways to live with the virus, China is still trying to suppress it with a strict isolation, quarantine, mandatory nucleic tests and contact-tracing regimen, to cut transmission chains at the earliest under its zero-Covid policy.
Some overseas travel curbs have been relaxed in recent days, but Beijing has vowed to stick to its overall "dynamic zero" response ahead of a landmark 20th Communist Party congress in the autumn.
Wang Junzheng
, party secretary of the Tibet autonomous region, said the outbreak posed an "enormous challenge" to Covid-19 control work, but authorities were committed to swiftly eliminating the outbreak so as to minimise the impact on the economy. Tibet's economy is heavily dependent on tourism revenue, with the Potala Palace a major draw.
"Omicron is not the same as the 'big flu' and is much more transmissible than influenza and other previous variants of Covid-19," Yan Zhouzhong, deputy director of the Lhasa city health committee, said as he urged residents to get vaccinated.
For far-flung Tibet, where medical resources are limited, this is no easy task. The Tibet People's Hospital in Lhasa on Monday announced it was suspending all outpatient clinics, special outpatient clinics, health check-ups, and medical services in view of the pandemic situation. The hospital also refused all visitors to the emergency room, requiring patients with critical illnesses to go to its emergency department instead.
Makeshift hospitals with over 4,000 beds each have been set up in Lhasa, Xigaze and the eastern city of Chamdo, with several hospitals designated to treat severely ill Covid-19 patients, as well as the elderly and those with comorbidities.
This comes as China reported 828 new domestically transmitted cases, mostly from the southern island province of Hainan, where lockdowns, especially in the popular beach city of Sanya, have left tens of thousands of tourists stranded.