Science
Get more with myNEWS
A personalised news feed of stories that matter to you
Learn more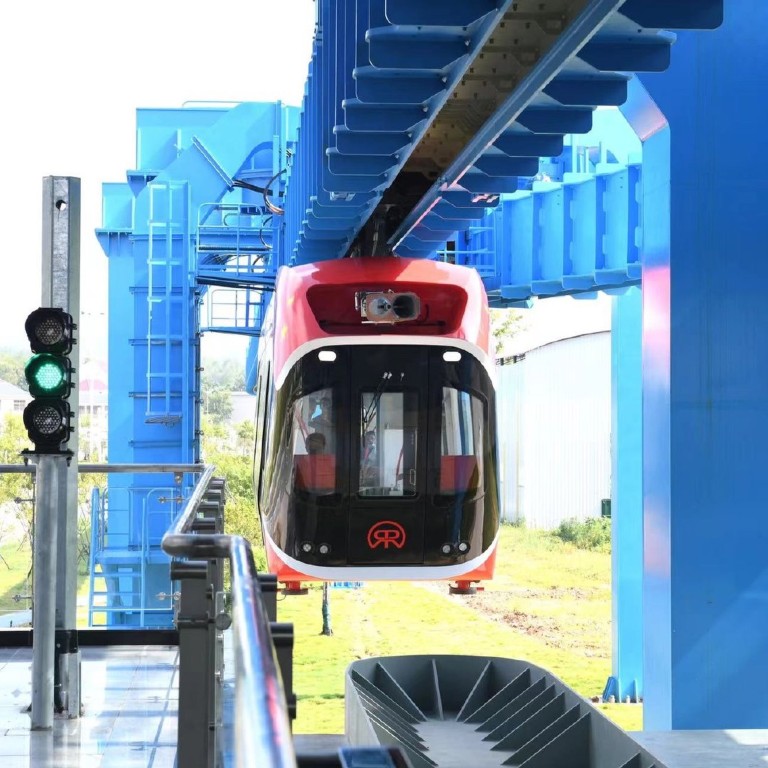 Chinese scientists say maglev 'sky train' floats without power using permanent magnets
Unlike most existing maglev lines, this suspended 'sky train' operates about 10 metres above the ground and underneath its rail
800m experimental Red Rail in southern China holds promise of 'personalised and intelligent transport', says professor involved in project
China has launched the world's first suspended maglev line built with permanent magnets that can keep a "sky train" afloat forever – even without a power supply.
The 800-metre (2,600-foot) experimental Red Rail in southern China's Xingguo county, Jiangxi province, used powerful magnets rich in rare earth elements to produce a constantly repelling force strong enough to lift a train with 88 passengers in the air, according to a report by state broadcaster China Central Television on Tuesday.
Unlike most existing maglev lines, the suspended rail operates about 10 metres above the ground. There is no physical contact with the rail as the train moves underneath the rail at a speed of 80km/h (50mph).
An arm from the train surrounds the rail and permanent magnets in both the arm and the rail repel each other, suspending the train.
With free-floating conditions and an absence of friction, only a small amount of electricity is needed to propel the train, according to the researchers at Jiangxi University of Science and Technology.
The new maglev technology generated little electromagnetic radiation, and its construction cost was about a tenth of that to build a subway, they said.
Local transport authorities said that after some test runs, the line would increase to 7.5km (4.7 miles), and its top operational speed would reach 120km/h.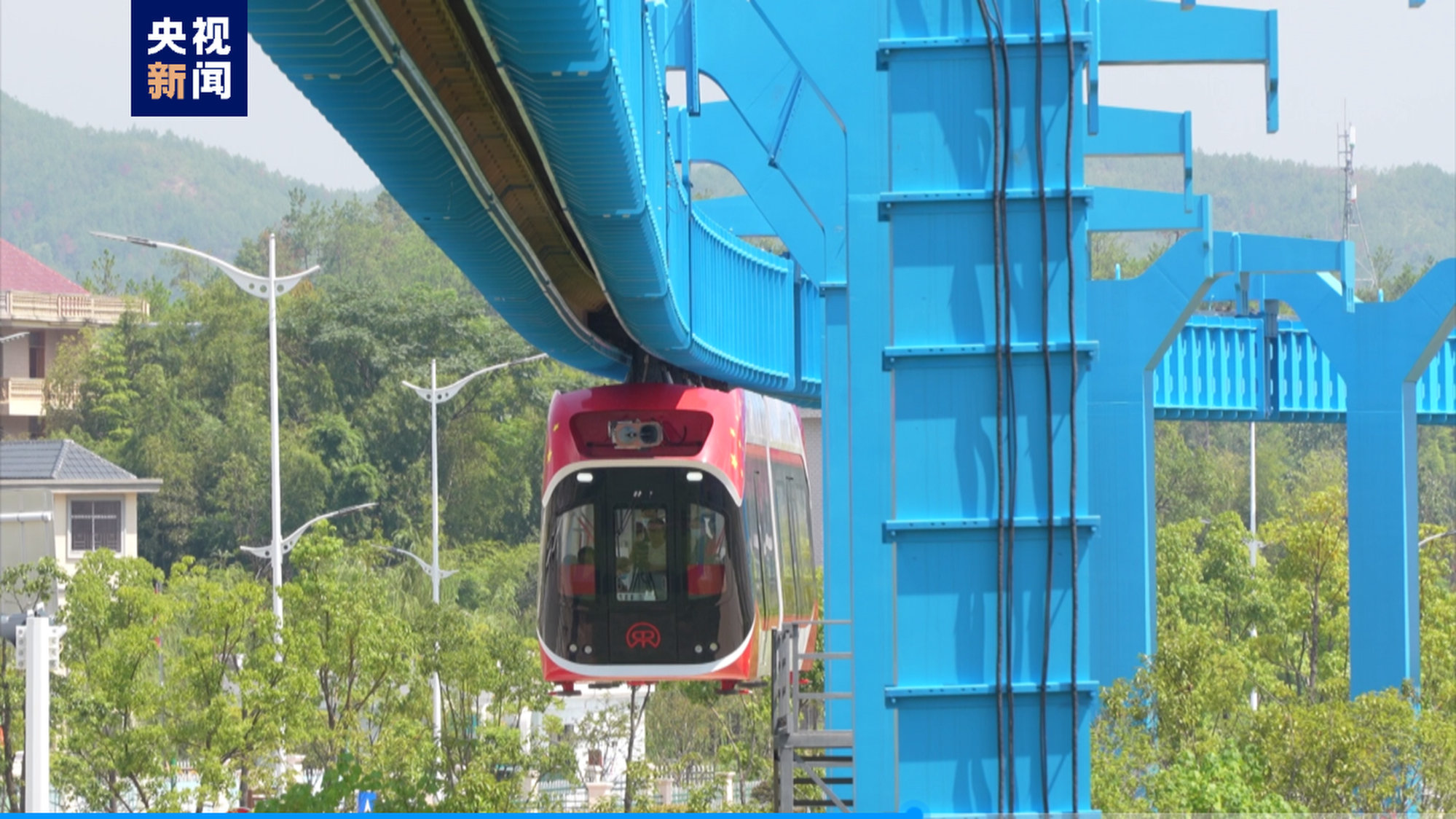 Many Chinese cities are building or planning maglev lines. Some trains can go as fast as 600km/h.
But most of these projects produce the lift with electricity, which not only increases energy consumption, but also generates a strong electromagnetic field that can affect the environment and health of people living nearby.
Normal magnets with opposite poles can repel each other, but their magnetic power wanes over time.
Adding rare earth elements to a magnet significantly increases its lifespan. Neodymium, for instance, can reduce the loss of magnetism to less than 5 per cent in a century. Magnets with rare earth elements are therefore known as permanent magnets.
With its dominance in rare earth supply, China controls more than 80 per cent of the permanent magnet production capacity in the world, according to an estimate by industrial experts.
China has long planned to build maglev lines using permanent magnets and has supported several research projects with continuous funding since 2001, according to a report published in the PLA Daily last month.
The suspended maglev technology has many challenges, such as maintaining the train's stability in an unpowered floating state.
The Chinese researchers have made breakthroughs in recent years, however, on train control and operational safety using new technologies, including AI, according to the report.
Long Zhiqiang, professor with the National Defence University in Changsha who was involved in the Red Line project, told the military newspaper that the permanent magnet maglev train was superior to the underground alternative in terms of speed and comfort.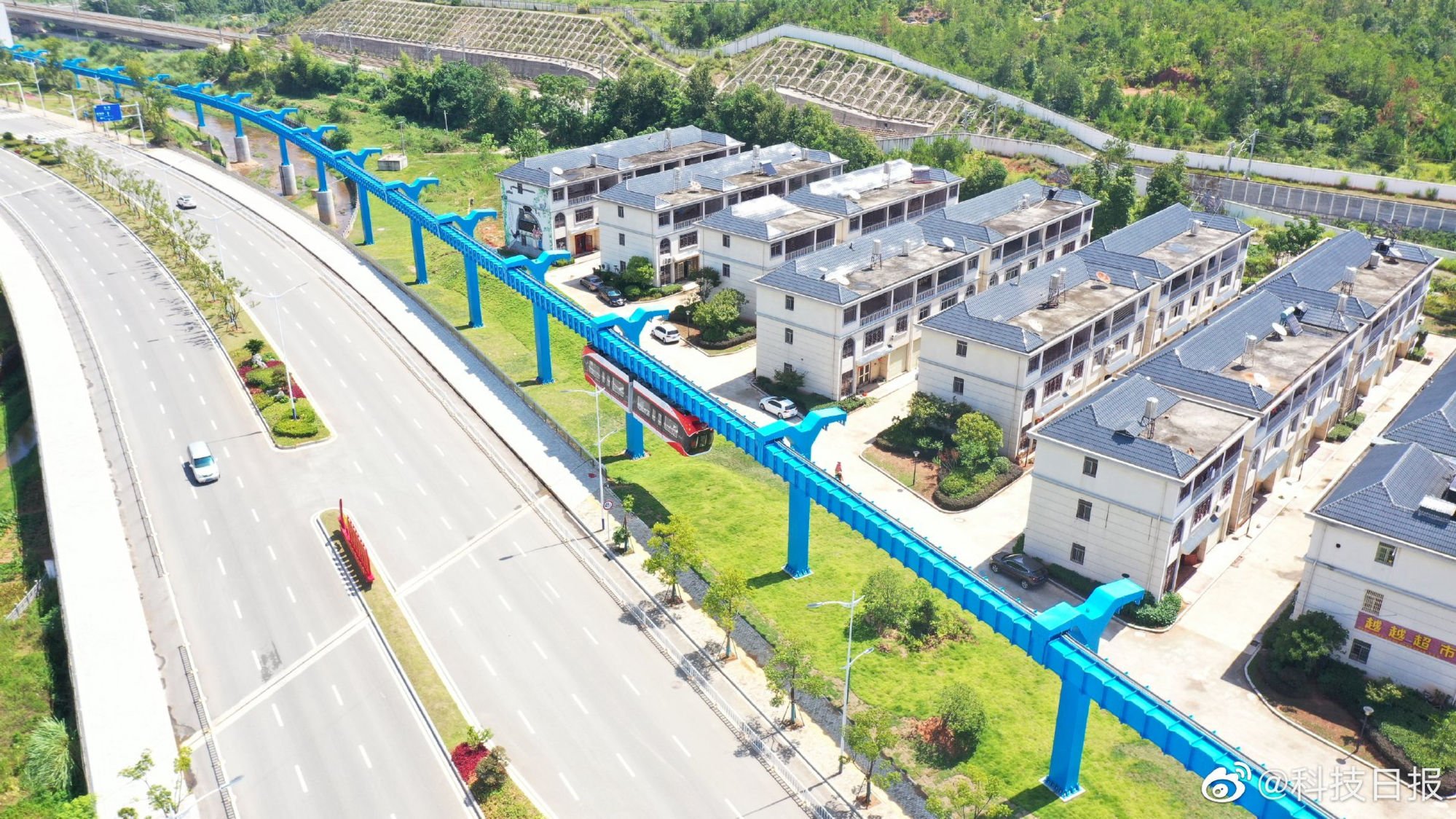 The maximum speed of most domestic underground lines is generally capped at 80km/h but a permanent magnet maglev train, driven entirely by AI, could reach a speed 50 per cent faster.
This meant that even in a busy city centre, the train could keep speeding and allow passengers to have a wide field of vision, "avoiding traffic jams while enjoying the city scenery on the way to and from work", Long said.
And it would be quieter, even at high speeds, given the absence of magnetic pollution and power static, Long said.
He said it was also difficult for the train to fail or be damaged during long-term operation because the permanent magnetic field could absorb most of the shocks.
"The permanent magnet maglev train offers personalised and intelligent transport, which can complement subways and light rail," Long was quoted by the PLA Daily as saying.
"In the future, it will also help to create a new engine for the high-end equipment industry and give China a new advantage in leading the world on rail transit."