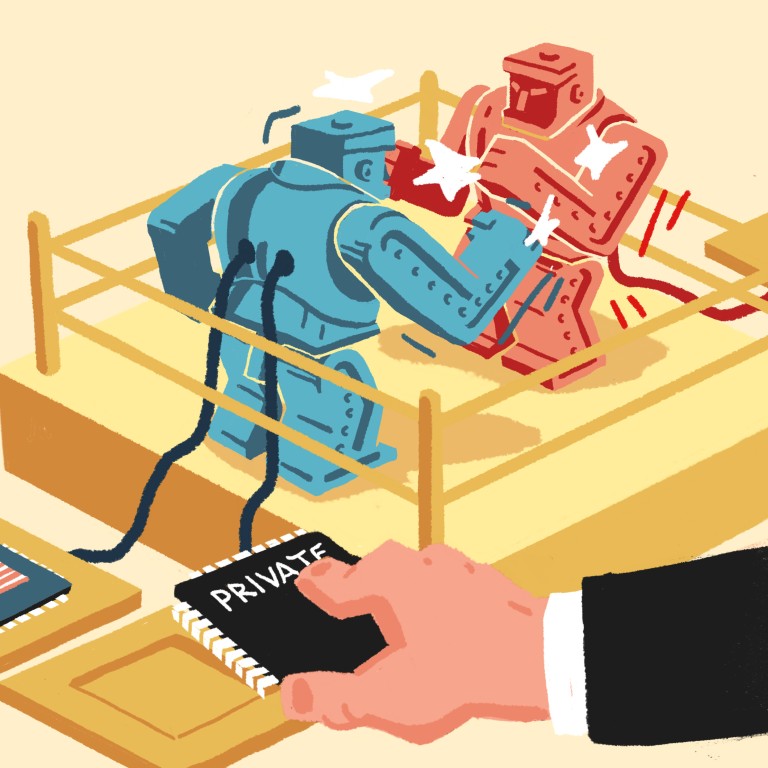 As US aids semiconductor industry, billionaire-backed tech fund enters spotlight
America's Frontier Fund, supported by a former Google CEO, raises watchdogs' concerns over how government investment will be steered to private companies
The Chips Act, meant to spur the US semiconductor industry, could end up handing 'a lot of political power' to a small number of billionaires, they warn
The document listed a slew of initiatives including the launch of a Quad Investors Network described as "an independent consortium of investors" meant to make capital more accessible for critical and emerging technologies for the
Quadrilateral Security Dialogue
to which the four democracies belong.
While not specifically billed as an alliance against China, "the Quad" is widely understood to be motivated by Beijing's growing influence in the region on many fronts, including technological competitiveness.
But absent from the White House's announcement was the name of the group intended to steer the network: America's Frontier Fund, a well-connected investment fund first mentioned publicly weeks earlier when President Joe Biden
appointed
its co-founder, Gilman Louie, to the President's Intelligence Advisory Board. A press release at the time called AFF a "public-private partnership created to ensure that America leads the next wave of technology innovation".
As US lawmakers and government officials across the political spectrum push for action to
keep up with China
technologically, Biden
has signed legislation
that will provide US$52 billion in subsidies for components that the military and a variety of industries depend on.
But now AFF, ideally placed to help determine government priorities under the Chips and Science Act, is piquing the interest of some tech industry watchdogs. They fear an excessive amount of private influence within the government creating a "clear conflict of interest".
AFF pitches itself as America's first non-profit private capital fund, striving to secure the country's "technology leadership" and "protect democracy around the world". It says it acts as a "force multiplier" for government investment in deep tech such as
semiconductors
,
AI
,
5G
and
quantum computing
.
The fund now wants to focus on the Chips Act. "We want to help give granular insight into where we think the biggest opportunities are for disruptive US semiconductor leadership," Jordan Blashek, president and co-founder of AFF, said in an interview on July 26.
According to AFF, it is not currently involved in government funding or spending, and it plans to raise its own investment capital from private markets. As a non-profit, the fund is not required to disclose its donors.
To Xiaobo Lu, a political economist and professor at Columbia University's Barnard College, it appears that the US is trying to "take a small, but important, page out of China's playbook" on public-private partnership, a strategy where "industrial policy is not regarded as a negative word".
Noting that the US Congress has approved subsidies to preserve and promote the semiconductor sector, he asked: "So, how will this money be used and distributed? How to not waste taxpayers' money?" Lu pointed out that Chinese
anti-corruption authorities
were investigating officials connected to a state-owned investment fund tasked with stimulating China's semiconductor industry.
AFF's mission jibes with some of the goals of the
Biden administration's China policy
, such as boosting private-public partnership to invest in critical technologies and upholding US leadership while reducing reliance on Chinese supply chains.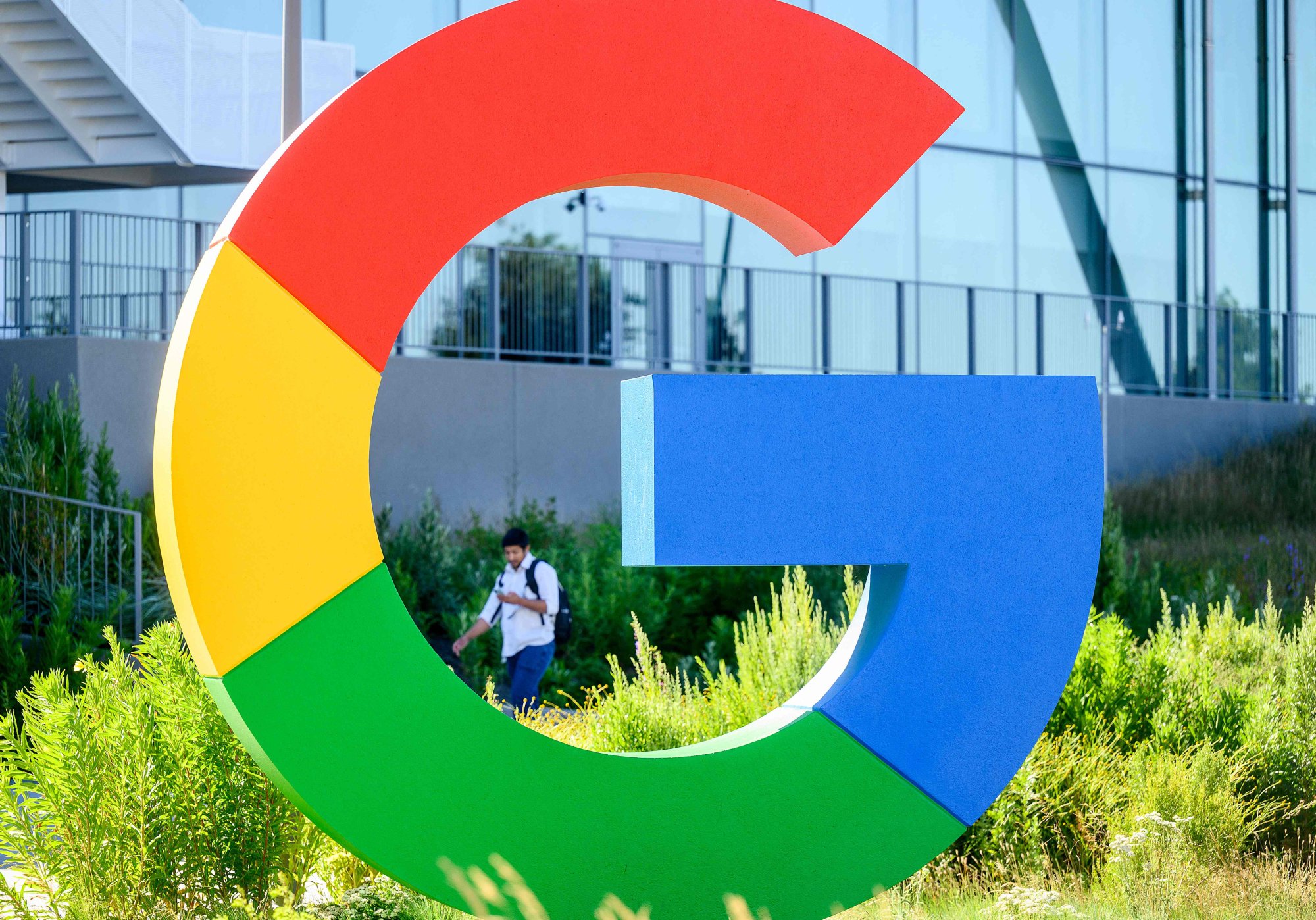 Blashek, who is also a former executive at Schmidt Futures – a philanthropic initiative founded by former
Google
CEO Eric Schmidt and his wife, Wendy Schmidt – said the idea for the tech fund came from discussions at the National Security Commission on Artificial Intelligence (NSCAI).
Created in 2018, the NSCAI was an independent commission charged with making recommendations to the president and Congress to "advance the development of artificial intelligence, machine learning and associated technologies".
The commission was led by Schmidt and submitted its final report in March 2021, when it warned that "America's tech predominance is under threat" from China.
Schmidt is one of AFF's donors, along with venture capitalist and PayPal co-founder Peter Thiel, Blashek said. Schmidt does not sit on AFF's board of directors, and his name does not appear among its leadership.
But AFF boasts a line-up of defence insiders and Schmidt's close connections hailing from Washington and Silicon Valley.
AFF co-founder Gilman Louie, for instance, was the first CEO of In-Q-Tel, an independent non-profit venture capital firm backed by the CIA.
Louie also served as one of 15 commissioners at the NSCAI under Schmidt's leadership. Several recommendations made by the commission were adopted by the Department of Defence in 2021.
Other influential names linked to AFF include Michèle Flournoy, undersecretary of defence under president
Barack Obama
; Ash Carter, a former defence secretary; and HR McMaster, who served as national security adviser to president
Donald Trump
. All three sit on AFF's board of directors.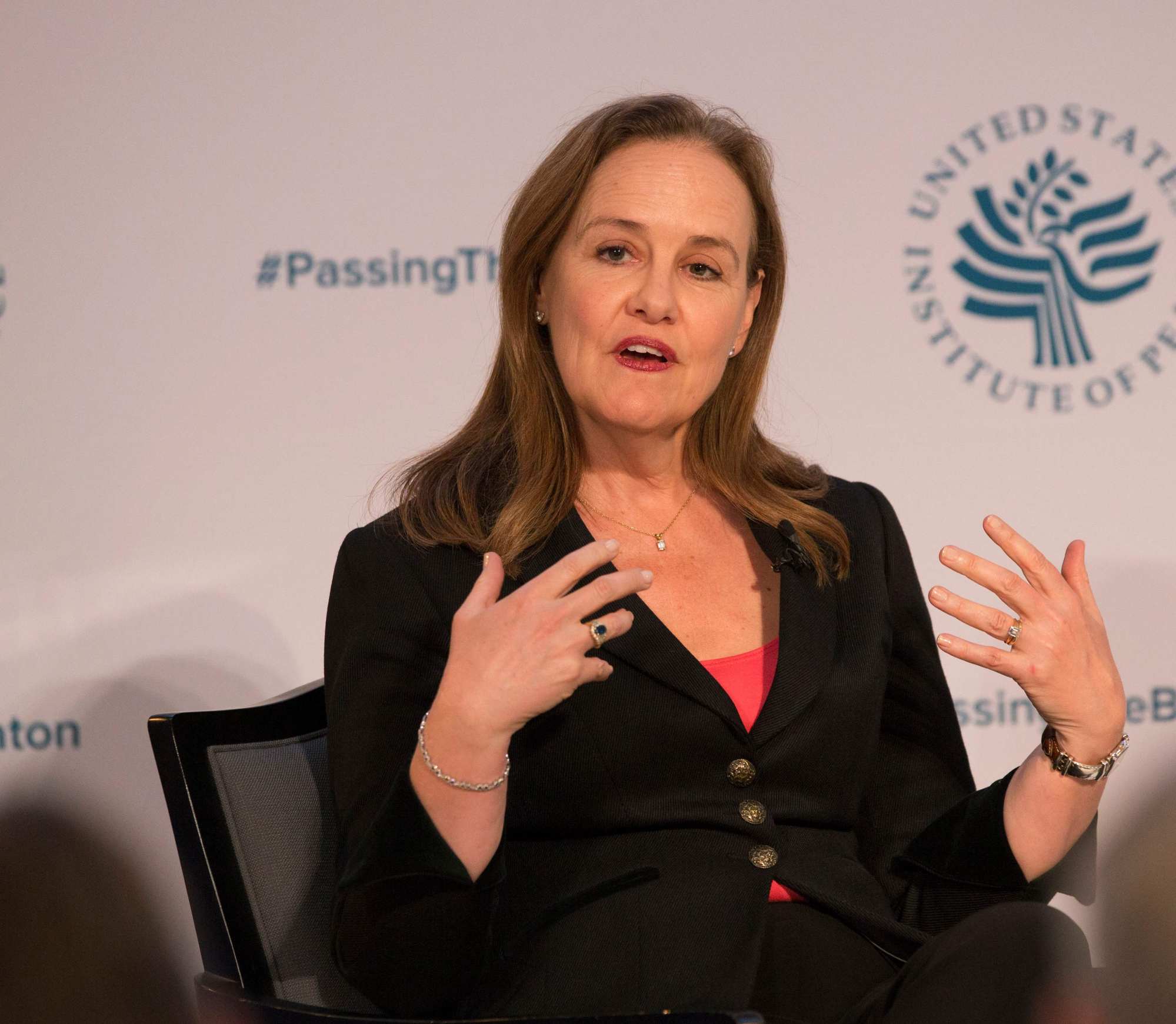 Schmidt's work with the Pentagon precedes his leadership of the NSCAI. He chaired the Defence Innovation Board, an independent body advising the Defence Department on tech innovation, from August 2016 to September 2020.
"Coming out of the AI commission, several people got together and brainstormed how we could use existing strengths the US has with new capabilities in order to bridge the gap in the innovation base," Blashek said.
To this end, AFF now hopes to advise the US government on where to invest in chip technology. The Commerce Department and its secretary, Gina Raimondo, will be responsible for determining which companies qualify for subsidies.
"This is not a blank cheque to these companies," Raimondo was quoted as saying. "There are a lot of strings attached and a lot of taxpayer protections."
Semiconductors are a key component of daily electronics, medical equipment and military hardware, and Blashek sees AFF as connecting private sector innovation to government priorities.
"If we're going to look at the next wave of innovation in microelectronics, where should we be allocating time, talent and capital in order to achieve those breakthroughs?" Blashek asked. "The Chips Act does allocate a lot of funding in a lot of ways, and some of that money can be used for
start-up
investment."
Although the legislation won bipartisan support, some fear it amounts to writing a blank cheque to chip giants like
Intel
and
Taiwan Semiconductor Manufacturing Co
at the expense of smaller companies focused on chip design.
And while the Chips Act has
sparked concern
regarding how its funding could affect competition, AFF, which has overlapping objectives, is generating its own share of debate.
On May 25, a day after the White House announced the Quad Investors Network, the Tech Transparency Project (TTP) of the non-partisan, non-profit watchdog Campaign for Accountability, issued a report describing AFF as an investment vehicle "quietly" built by Schmidt to "blend" public and private funds.
The TTP, launched in 2016 as the
Google Transparency Project
, claimed that Schmidt sought to gain "unusual influence over US national security policy and, potentially, the opportunity to steer taxpayer money to his own bets".
Katie Paul, the TPP's director, said it was unclear if any safeguards were in place to prevent a conflict of interest and excessive private influence within the government enriching the fund's founders "rather than those best suited to enhance the security of the American people".
"Eric Schmidt is an unelected private citizen, and yet, through AFF, he has the potential to wield a tremendous amount of influence over the allocation of taxpayer dollars," Paul said. "Schmidt's investment portfolio overlaps significantly with AFF's announced focus areas, increasing the likelihood that he will profit from the group's work."
Among the start-ups the TTP report named as potentially bringing Schmidt monetary gain were AI-focused Steel Perlot, Zetta Venture Partners and Abacus.ai, as well as Rebellion Defense, creator of cutting-edge software for the defence industry.
Schmidt is also chairman of the board of directors at Sandbox AQ, an AI software development firm. In-Q-Tel, the CIA-backed investment firm, recently announced it was investing in Sandbox AQ to build software for US intelligence agencies.
Jack Poulson, a former Google research scientist who is now executive director at Tech Inquiry, an accountability non-profit that tracks ties between Silicon Valley and the US government's military and intelligence sectors, echoed Paul's apprehensions.
"I think the willingness of the US national security community to work underneath Eric Schmidt is sabotaging our antitrust efforts in service of their own careers," said Poulson. "When you disadvantage the smaller players, then I think it would be fair to say you're hurting innovation."
Poulson made global headlines in 2018 when he resigned from Google having publicly alleged that the company was developing a
censored search engine
for mainland China based on its popular prototype. Google later
shut down
the project.
In response, a spokesperson for Schmidt said private philanthropy regularly stepped in to fill "major gaps" caused by "budget constraints and lack of technical talent and expertise".
"Schmidt has worked across several administrations and presidents, and the work has remained bipartisan and focused on supporting the country," the spokesperson said.
"Regardless of how much positive work is getting done, unfortunately, there are always going to be naysayers."
Blashek also denied any conflicts of interest and said AFF sought to help smaller companies that would otherwise lack capital to compete with the likes of Google.
"We are trying to unlock the market for start-ups," he said, noting AFF had "yet to begin fundraising". Blashek believed more Eric Schmidts were needed, not fewer.
In keeping with the Commerce Department's encouragement of the private sector to co-invest alongside the government, AFF was concentrating on raising capital over time and not necessarily from the government, Blashek added.
"I think we need the best investors. We need the best technology executives to get involved in this," he said. "This is a whole-of-nation challenge to revitalise the American innovation base. And if our best investors are kept on the sidelines … then the US is actually at a disadvantage."
Anupam Chander, a law professor at Georgetown and expert on the global regulation of new technologies, said many prominent
big tech
critics, like US Federal Trade Commission chief Lina Khan, had joined the Biden administration in important positions and that Silicon Valley giants now got a "chilly welcome" in Washington.
"Governments all over the world are always hoping to engage the private sector enterprises and philanthropies to push forward their agenda," Chander said, adding that it was "easy" to discern if those investments were unduly aligned with private interests given the "extensive" rules in place for how governments invest in the private sector.
As political economist Lu sees it, the quest for self-reliance through private-public partnership marks a new direction in a post-globalised world. "I think this will have a great impact on the future of globalisation, free trade and the role of government in the economy and the marketplace."