Science
Get more with myNEWS
A personalised news feed of stories that matter to you
Learn more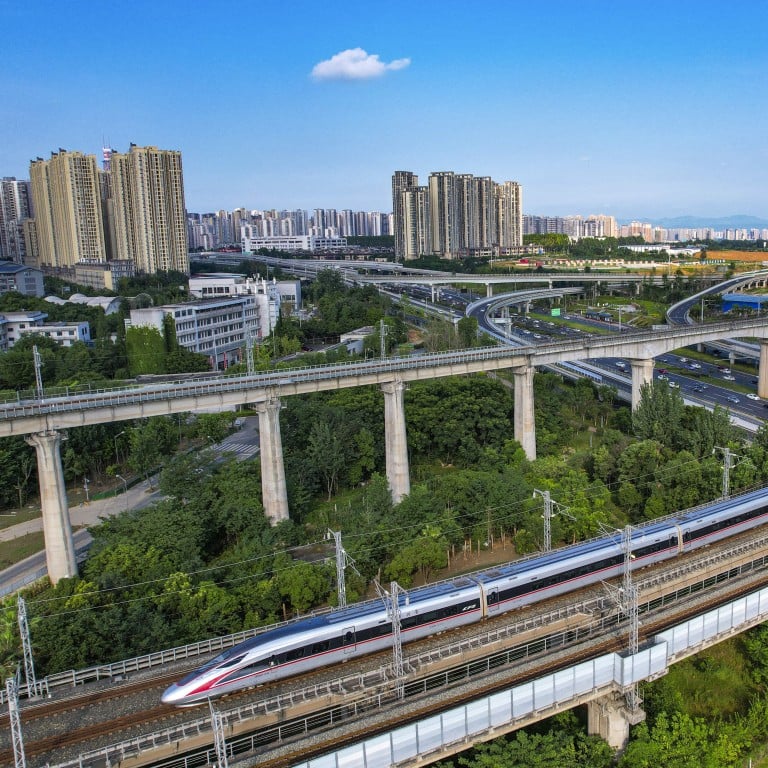 Chinese scientists hope to smooth the path of fastest ever bullet trains, which travel at 400km/h
The country's fastest trains currently experience little turbulence, but higher speeds raise the risk that tiny bumps could give passengers motion sickness
Raising the sleepers that support the rails can counteract this effect, but an engineer warns that this seemingly simple solution could prove tricky in reality
China's fastest trains currently have a top speed of about 350km/h (217mph) and passengers generally find the trains to be incredibly smooth with little motion disturbing objects inside the carriage.
But by 2025 a new model, the CR450, will enter service with a top speed of 400km/h – speeds that only a handful of commercially available supercars, such as the Bugatti Veyron, are capable of reaching.
At such high speeds, even a small bump could cause the whole train to vibrate. On a long trip, such as the near-2,000km (1,240-mile) journey from Hong Kong to Beijing, persistent vibrations could give passengers motion sickness.
The team, led by Professor Shi Jin from Beijing Jiaotong University, said the issue could be solved by adjusting the height of the rail by just a few millimetres at some "sensitive spots".
Shi and his colleagues with the State Key Laboratory for Track Technology of High-speed Railway in Beijing, ran computer simulations and test runs on an experimental line, which suggested that their method works.
"The operating speed of high-speed trains indicates the level of technological development in a country," Shi wrote in a paper published last month in the Journal of Railway Science and Engineering, a Chinese-language peer-reviewed journal.
He said that as trains became faster, the interaction between wheel and rail intensified, making existing measures to smooth the ride less effective.
The bumpy acceleration felt by a passenger during a 400km/h ride would be 5 per cent higher than at present, according to the team's calculations.
Although that appears to be a small difference, it can cause a 15 per cent increase in the wavelength of the vibrations felt along the body of a train. If not effectively controlled, this can make the journey uncomfortable or even unsafe.
The study suggested that raising the sleepers – the concrete beams that support the metal rails and are also known as crossties – by just a few millimetres can counteract this effect.
However, if this solution proves effective in real life it will significantly increase the workload for rail maintenance crews, according to a Beijing-based high-speed rail engineer who was not involved in the study.
The engineer, who spoke on condition of anonymity, said a 300km stretch of high-speed rail needed nearly a million sleepers to support it.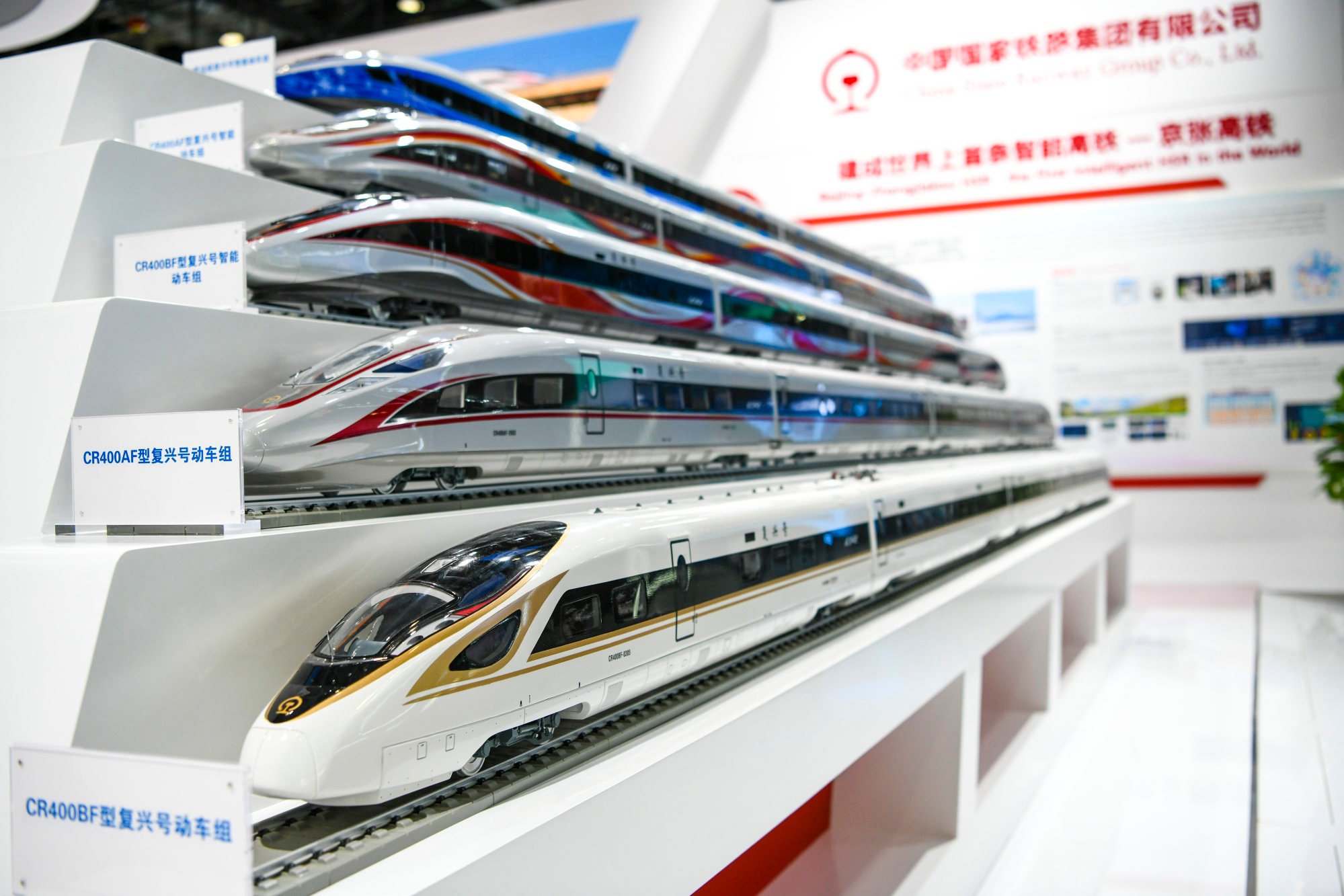 Trains of different speeds can operate on the same stretch of track, but each speed setting has different sleeper requirements and China's existing safety standards also only allow a margin of error of a fraction of a millimetre when adjusting the sleepers.
China has more than 40,000km (25,000 miles) of high-speed rail lines in operation, all of which meant making them fit for 400km/h trains would be a daunting task, he said.
But a solution needs to be found soon. According to the government's five-year plan, the new generation of bullet trains should be up and running in less than three years.
Earlier this year Wang Feng, chairman of the state-owned rolling stock maker CRRC Changchun Railway Vehicles, said the CR450 might be capable of reaching speeds of up to 600km/h.
However, in an article published in the journal Urban Mass Transit he warned that trains travelling at 400km/h had a stopping distance of 6km (3.7 miles) and additional measures were needed to ensure passenger safety such as autonomous driving and warning systems that use artificial intelligence.
Wang also highlighted the trains' eco-friendly credentials, saying they would consume 18 per cent less energy that the current 350km/h trains.
Separate research by Chinese scientists has concluded that the carbon footprint of high-speed rail is 6 per cent that of air travel and 11 cent that of a car.