Science
Get more with myNEWS
A personalised news feed of stories that matter to you
Learn more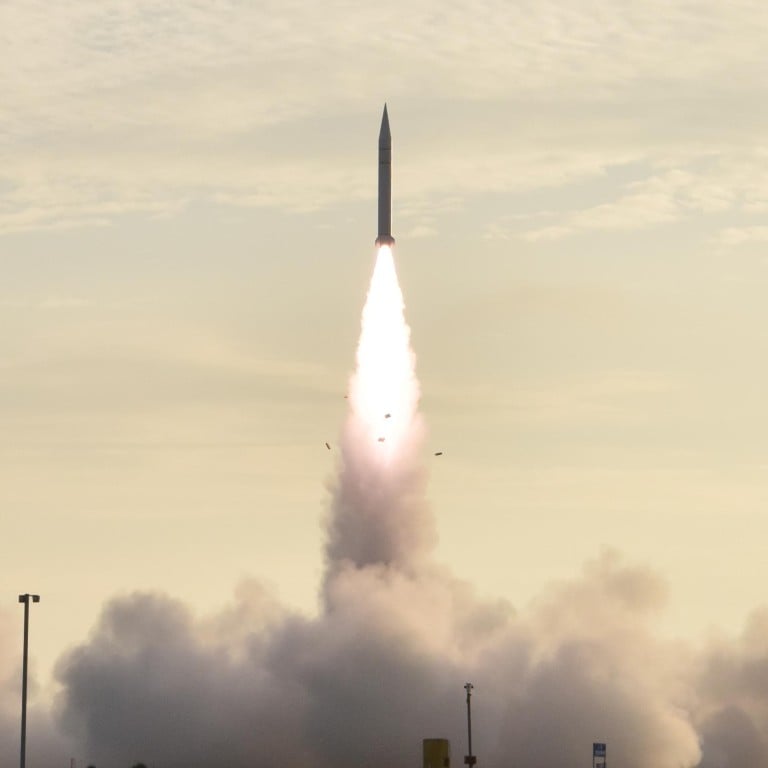 Chinese scientists say coal power could slash hypersonic flight costs
Experimental engine uses low-cost mix of carbon particles and ethylene to trigger shocks at six times the speed of sound
Researchers expect the technology to achieve at least 20 per cent higher fuel efficiency than modern jet engines
Chinese scientists say they expect to slash the costs of commercial
hypersonic travel
with an air-breathing engine powered by a combination of ethylene and coal powder.
In one ground test, an experimental device using the low-cost mixture produced shocks travelling at more than 2km (1.24 miles) per second, or six times the speed of sound, the researchers said in a paper published in the China Ordnance Society's peer-reviewed Acta Armamentarii journal's September 15 edition.
Ethylene is one of the most abundant products from oil refineries, while coal currently contributes more to China's electricity production than any other energy source.
"Coal powder's high energy density, safety and low price give it a unique advantage when used as an engine fuel," said the team, led by professor Weng Chunsheng at Nanjing University of Science and Technology's national key laboratory of transient physics.
According to information on the university's website, Weng and his colleagues are developing detonation engine technology for China's hypersonic programme to achieve smooth, long-range flight at Mach 7.
The United States government has sanctioned the university, based in the eastern coastal province of Jiangsu, for engaging in research activities with military potential.
The experimental coal-fired engine uses a supersonic explosion to generate thrust, by blowing fine coal particles – each about the size of a bacterium – into an oxygen-filled chamber and igniting them with electric sparks.
The initial shock, if fast enough, will compress the air and trigger more explosions to create a powerful and continuous push forward, the researchers said.
The team expects the engine to achieve at least a 20 per cent higher fuel efficiency than modern jet engines, because its extremely fast detonations can convert more chemical energy into kinetic force.
The engine will be designed for a range of conditions, from airport take-off to hypersonic cruising at near-space altitudes, making it more efficient than scramjets and other traditional hypersonic engines which do not kick in until they are already at very high speeds, the researchers said.
Weng and his team said the idea of using coal powder as an engine fuel was inspired by mine explosions, which can quickly unleash an enormous destructive force.
But starting an explosion in a controlled manner is difficult. "Ignition remains a major challenge," Weng wrote. Enter ethylene.
The Chinese researchers said the sweet-smelling chemical, which also serves as a hormone to stimulate plant growth, makes the ignition of a coal-powered detonation engine much easier.
Ethylene ignites more easily than the coal particles – which often do not burn quickly enough to achieve an explosion – and works closely with the coal powder to set off a chain of detonations.
In ground experiments, Weng's team tested the coal-ethylene fuel mix against the challenging conditions that could arise during a flight – such as a lower-than-normal electric charge, and a surplus or shortage of oxygen.
According to their reported results, the researchers found the engine able to start in almost every circumstance and produce extremely fast shock waves.
The use of coal to power hypersonic flight was first proposed about 10 years ago by researchers with the Russian Academy of Sciences, who also proved it was possible to generate shocks with a mix of coal powder and hydrogen.
Further studies by research teams in the US came up with some physical models to explain the complex mechanism. And more recently many other countries, including India, have launched research programmes to take the technology from laboratory to life.
A mix of hydrogen and carbon-based liquid fuel has been considered the main candidate for hypersonic travel, but its problems include the very low temperatures needed to store liquid hydrogen, while most liquid carbon fuels produce insufficient thrust for high-speed flight.
In China, which has some of the world's largest and most efficient coal-fired power plans, the government has made huge investments in scientific research relating to coal mining and combustion.
In a separate paper published in May this year, Weng's team reported on the construction and testing of a prototype detonation engine capable of using either hydrogen or coal powder as fuel.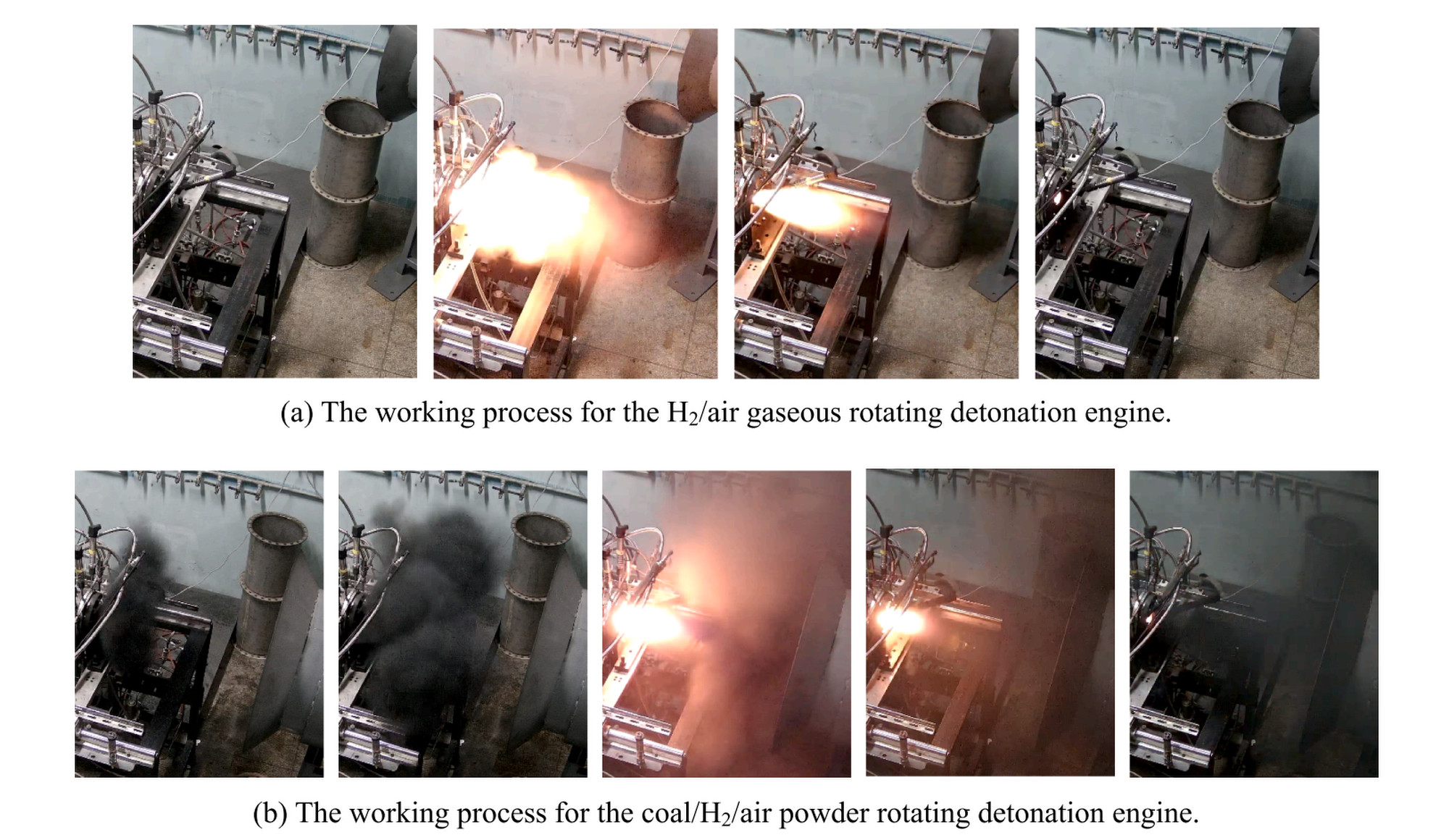 The prototype was the world's first complete system with an automatic coal-feeding mechanism, according to the paper which appeared in international peer-reviewed journal Applied Thermal Engineering.
The researchers found that adding coal to the detonation chamber caused the engine to emit a large amount of black smoke – similar to a steam locomotive – before starting, when it thrust out a bright, orange flame.
Other sources of energy to power a future hypersonic travel industry are being investigated by researchers in a number of countries, including China.
One candidate is boron – a volatile element which reacts violently with air and water to release a huge amount of heat. It already may have found a use as a solid fuel in some Chinese hypersonic weapons, while a recent study suggested it could also power high-speed underwater missiles.
And, in a paper published earlier in September, a Beijing research team said it is developing a hypersonic engine powered by ammonia which can support extreme speeds of Mach 10 and above, without leaving any carbon footprint.