Science
Get more with myNEWS
A personalised news feed of stories that matter to you
Learn more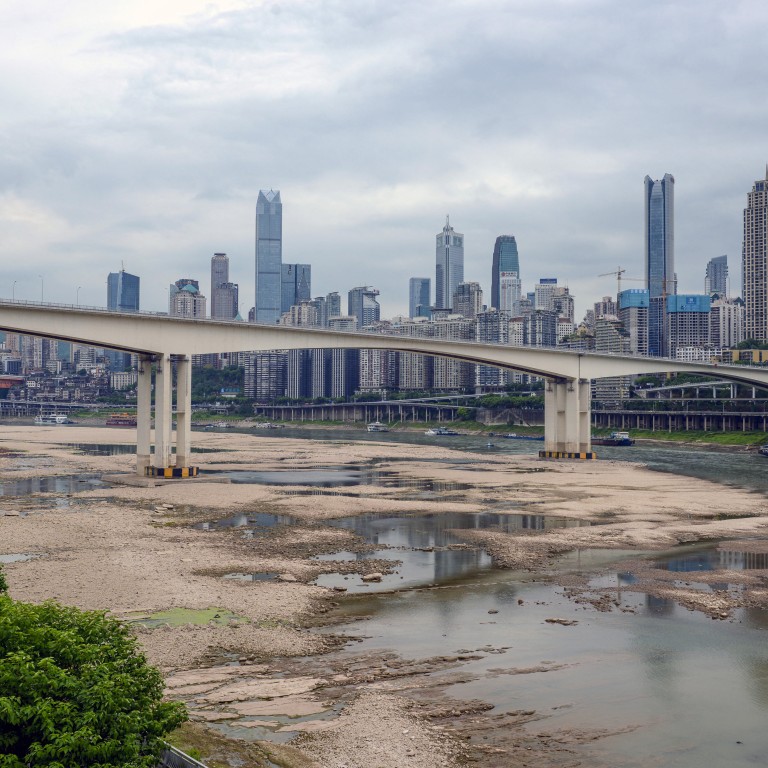 Greenhouse gases raise risk of 'flash droughts', Chinese study finds
Researchers in Nanjing say the extreme conditions could become more frequent because of human activities
The events are rare and difficult to predict but devastating when they do happen
A "flash drought" that hit southeast China two years ago was similar to one in the US Midwest a decade earlier and could happen more often because of human activities, according to a new study by Chinese scientists.
Unlike
regular droughts
which take several seasons or even years to develop, flash droughts are rapidly developing, high-intensity events.
In a paper published in the peer-reviewed Atmospheric and Oceanic Science Letters this month, researchers from Nanjing said human-induced climate change not only doubled the likelihood of another flash drought like the one in 2020, but also would increase the onset speed and intensity of such an event.
"
Artificial climate change
due to greenhouse gas emissions can explain 70 per cent of the increased flash droughts," said Yuan Xing, director of the school of hydrology and water resources at Nanjing University of Information Science and Technology, and his colleagues in the paper.
Flash droughts are rare and more difficult to predict but when they do happen, they inflict great damage, particularly during harvest or wildfire season.
They were little studied until a severe drought hit the US Midwest in 2012, causing a multibillion-dollar agricultural disaster. Five years later, similar conditions occurred in the northern United States, attracting international attention.
Then in 2020, a record-breaking flash drought hit the southeastern coastal region of China from mid-June to mid-September.
In most parts of southeastern China, high temperatures come at the same time as the rainy season. But this time there was little precipitation and the heatwaves caused a loss of surface water, the researchers found.
Plants in those areas then absorbed water from deeper soil, compounding the sudden loss of moisture in the ground and creating flash droughts.
Using computer modelling, Yuan's team found that while high temperatures and the lack of precipitation were direct causes, human activities were also important reasons for the rapid onset and strong intensity of the flash drought.
Yuan's team could not be immediately contacted for comment.
But he told China Youth Daily in 2020 that cutting emissions was the only way to prevent such conditions happening again.
"Only by reducing carbon emissions and slowing the trend of global warming can we reduce the threat of sudden droughts and many other natural disasters," the report quoted him as saying.
Flash droughts also hit South Africa in 2015 and Australia in 2017 and caused significant economic losses.