Science
Get more with myNEWS
A personalised news feed of stories that matter to you
Learn more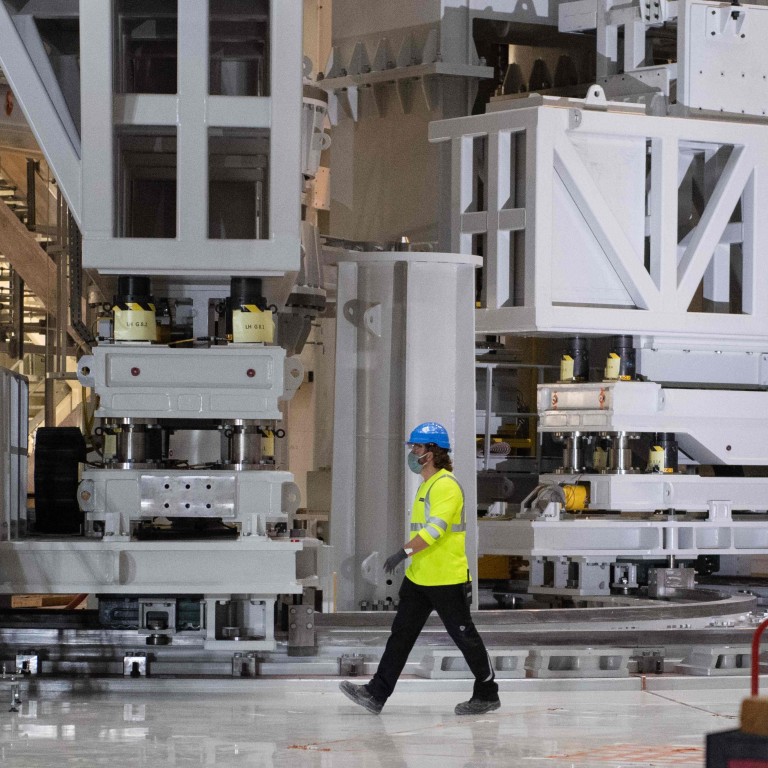 ITER unites world's scientists in quest for green, safe fusion power
Components from Russia and other members continue to arrive in southern France despite geopolitical conflicts, incoming director says
Massive project designed to mimic the operation of the sun
Work on the biggest international fusion project is continuing apace in southern France, with input from China, Europe, Russia and the US despite the
war in Ukraine
and political tensions, according to its incoming director.
"So far, ITER has remained a point of peace and collaboration. Our hope is that all ITER members will remain committed to collaboration on our common dream of making fusion power a reality," said Barabaschi, who was chosen to head the megaproject after former director Bernard Bigot died in May.
The massive tokamak reactor is designed to mimic the operation of the sun and show the feasibility of fusion energy. If it works, it could pave the way for green, safe, and abundant commercial fusion power.
Barabaschi said most of the supporting infrastructure on the 42-hectare (104-acre) construction site was being commissioned and components were being shipped to Saint-Paul-les-Durance from partner countries.
He said electrical components from Russia had recently arrived overland by truck through Europe with minimal delays.
Russia is responsible for developing some of ITER's key parts, including a 300-tonne magnet installed at the top of the machine.
China is making 9 per cent of the reactor's components and most of them, including special superconducting magnets called correction coils produced by the Institute of Plasma Physics in Hefei, had already been delivered to the site, Barabaschi said.
In all, 35 countries have contributed to the project, including ITER's seven members – China, the European Union, India, Japan, Russia, South Korea and the United States.
The centrepiece of the project is a doughnut-shaped vacuum chamber containing two isotopes of hydrogen – deuterium and tritium – that will be heated up to 150 million degrees Celsius (270 million Fahrenheit) and collide at high speed to make helium. The tiny loss of mass in the reaction converts to a colossal release of energy.
When completed, the ITER machine will weigh 23,000 tonnes and be about 30 metres (98 feet) high, much bigger than the largest fusion reactors now operating in Britain and Japan.
By June, about three-quarters of the project had been completed, according to ITER China.
Barabaschi said that while the ITER leadership was "assessing factors which may affect the plan to turn the machine on by 2025, enthusiasm about the future of fusion was greater than ever".
At a conference in Croatia last week, European scientists presented the concepts for DEMO, a next-generation thermonuclear plant and successor to ITER.
"Without question, we are witnessing the most unprecedented global pursuit of fusion energy in history," Barabaschi said.