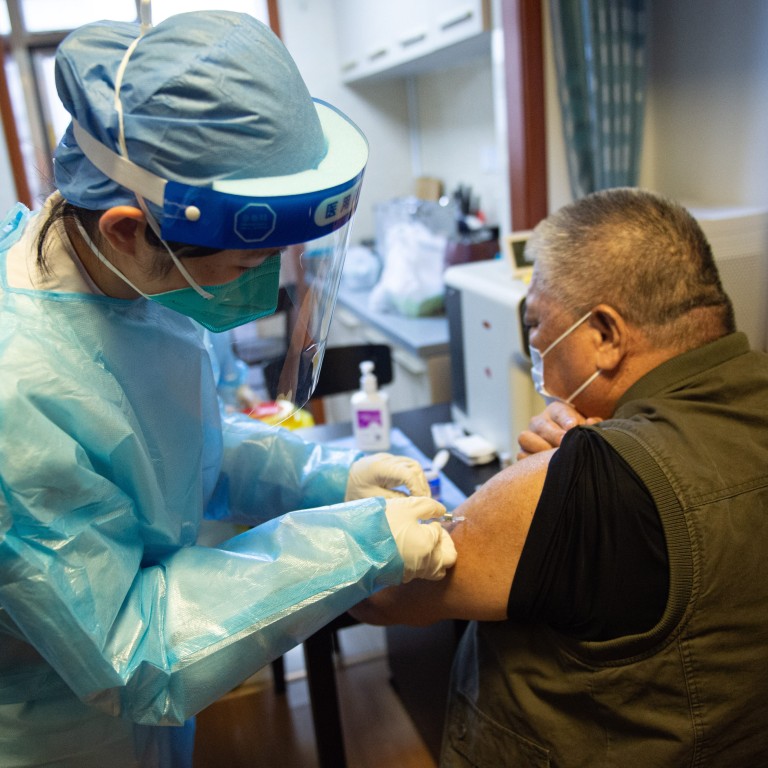 Opinion
As I see it
by Josephine Ma
As I see it
by Josephine Ma
Vaccines shouldn't be the deciding factor for China's zero-Covid policy. Here's why
Argument that Chinese shots are less effective than others isn't strong – they've still been shown to reduce the death toll
But the country needs a healthcare system that can cope, and too many resources have been wasted on mass testing and quarantine
That argument is not strong. While inactivated and other types of vaccines used in mainland China have proven less effective at producing antibodies to fight the virus, data from Hong Kong shows they still reduced the death toll.
Some 9,934 people died from Covid-19 in
Hong Kong
from December 31, 2021 to September 28, 2022, according to government figures. Of those, 95 per cent were aged 60 and over, and 70 per cent were unvaccinated.
Among the 60-69 age group, the case fatality rate – the number of deaths from reported infections – for those who had been given three shots of the Sinovac vaccine was 0.04 per cent. The rate was the same for those given three doses of the BioNTech mRNA vaccine.
In the 70-79 age group, the case fatality rate was 0.21 per cent after three Sinovac jabs, and it was 1.37 per cent for those aged 80 and over. The rate was 0.12 per cent for people aged 70-79 after three doses of the BioNTech vaccine, and 0.89 per cent for those aged 80 and over.
For preventing infection, the BioNTech vaccine has proven more effective than the Sinovac one. Those aged 70-79 given three shots of the Sinovac vaccine made up 17.2 per cent of infections in the city during the nine-month period. Those in that age group who had three doses of the BioNTech vaccine accounted for 8.4 per cent. But that difference is also partly due to the Sinovac shots being more commonly used among the elderly.
China has not approved any mRNA vaccines, though BioNTech did agree with Shanghai Fosun Pharmaceutical to distribute and produce the jabs. A Chinese mRNA vaccine candidate has not yet been cleared for use in China, though Indonesia approved it. Moderna is seeking to get its vaccine approved in China.
But the availability of mRNA vaccines should not be the key factor in deciding whether to relax the country's strict zero-Covid rules.
More important is whether the healthcare system is adequate, but sadly, too many resources have been wasted on mass testing and quarantine.
Analysts see relaxing the policy after this month's
Communist Party congress
as a political decision. Let's hope no more time is wasted because tolerance and resources are both in short supply.